Pride fever is over in India and three Indian cities held queer pride marches in the last two months. While Chennai held the 6th Rainbow Pride on 29th June, Kolkata Rainbow Pride Walk was held on 13th July. Kochi hosted the 5th Kerala Queer Pride on 26th July.
Here's a look at how pride in these cities turned out to be:
Chennai
The march began from Egmore, Rajarathnam Stadium.
People gathered, and urged others to join too.
Some came with friends
Some wore masks
While this couple came all the way from Bangalore
It started raining
But no one really cared about the rain
And this sums up the message at the pride
Kolkata
The oldest pride march in India saw its 13th edition this year. The walk started from Triangular Park and was preceded by heavy rain fall.
But the rainbow flag was held high
And close to 1200 people participated
They carried posters
There was a larger participation from college going youth this time
The walk was themed around the right for both gender and sexual expressions.
Kochi
The 5th Kerala Queer Pride was held in Kochi for the first time. It saw a massive attendance of over 500 people.
People painted their face in support
Trans activist Kalki Subramaniam too attended the pride
And so did Arvind Narrian -well known lawyer of Alternate Law Forum, Bangalore
The theme for this year was: Breaking the Silence
And as the rainbow flag unfurled
There were a lot of happy faces
A bikers gang
And of course, SELFIES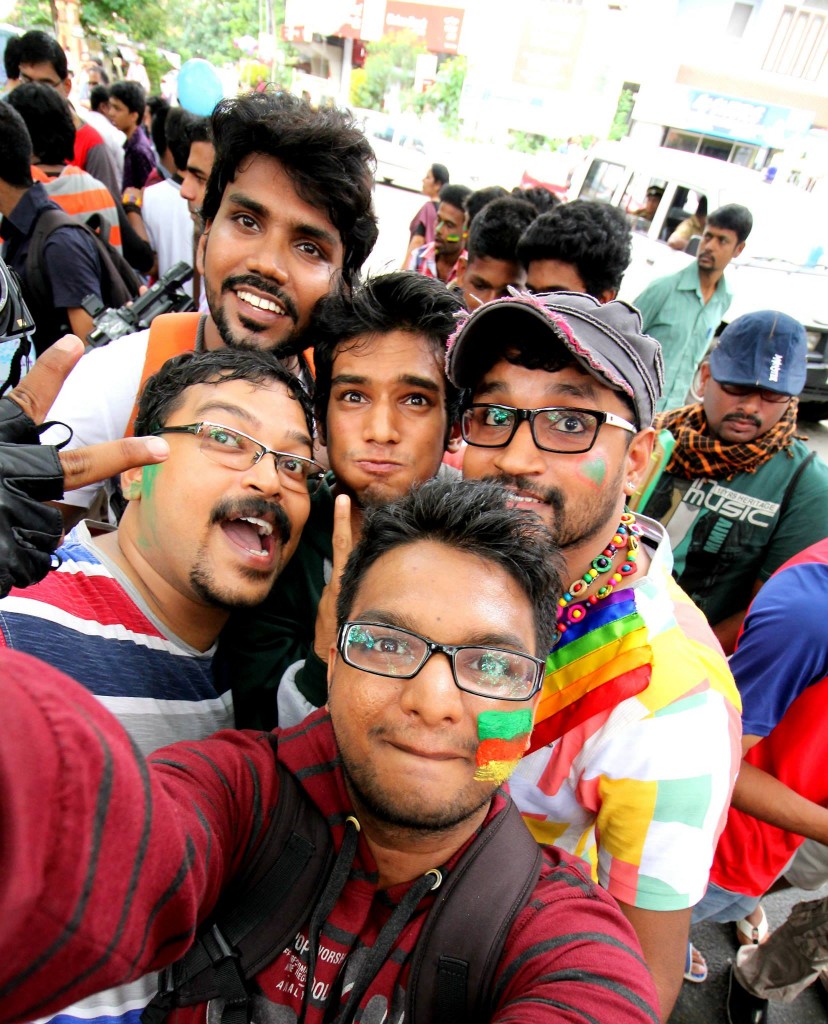 Latest posts by Sukhdeep Singh
(see all)