The closet door is being opened in Pakistan with a new campaign, writes Sukhdeep Singh
The closet door is being opened in Pakistan. In an attempt to break the silence around homosexuality in the country, and reach out to people with their messages, The O Pakistan has initiated a social media campaign by the name of Mujhay Tum Say Kuch Kehna Tha (I Wanted to Tell You Something) – a queer to queer conversation on Facebook. The campaign aims to bring queer fellows together, with a message of support for their fellow queer folks all over Pakistan and elsewhere, in order to show hope, solidarity and assurance that they aren't alone, as many others like them are out there who have also been through all this.
The O Pakistan has been previously involved with low profile events, but Mujhay Tum Say Kuch Kehna Tha is their first public campaign through which they are trying to engage conversations between queers across the country and elsewhere and are also trying to build up a social support group online. The idea for such a campaign came from similar campaigns held on Facebook supporting feminism and humanism in the country. "After observing the reaction and opening up of the debates and discussions regarding 'I Need Feminism' and 'I Need Humanism' campaigns on Facebook by students of various Pakistani universities, we got the idea of starting another discussion about the lives and existence of queer folks in Pakistan while highlighting their problems and issues with a message of support and hope," says Hadi Hussain, a member of O Pakistan!
Within 15 days, the Facebook page for the campaign has received over 150 likes. Participants send their photos with messages, written in English or Urdu, which are uploaded on the page. So far it has got a very good response from the public who are appreciating this bold step coming from a deeply conservative and traditional Pakistan, where colonial era penal code 377 can be invoked to criminalize anyone who is found guilty of indulging in any sexual activity 'against the law of nature'. Homosexual behavior is considered 'haram' and 'sinful' and strictly prohibited in Islam in Pakistani society. Organizers are aware of the security risks involved in this campaign and therefore decided to post all the messages anonymously. "Security threats or an online backlash is expected and it is very much part of the queer narratives in Pakistan, so one can't get away from it. That's why we requested and posted all the messages anonymously as we don't want to jeopardize the lives of the contributors," tells Mr. Hussain.
This is not the first time that social media is being used to assert the identity and presence of a persecuted community. In 2011, after Iranian President Mahmoud Ahmadinejad denied existence of gays in the country, activists from Iran started a Facebook Page called We Are Everywhere, where they posted pictures and videos asserting the fact that they very much exist. Another Facebook page titled "Iranian LGBT community | Yes people! we Do exist" also posts pictures and messages of Iranian people (queer and ally) supporting the LGBT community. Pakistan was one of the countries which opposed LGBT Rights in the UN last year, and in a recent Pew Research study, emerged as one of the most homophobic countries.
The activists remain hopeful that they will be able to engage people in healthy discussions on the topic. Messages and submissions can be sent to mujhaytumsaykuchkehnahai@gmail.com.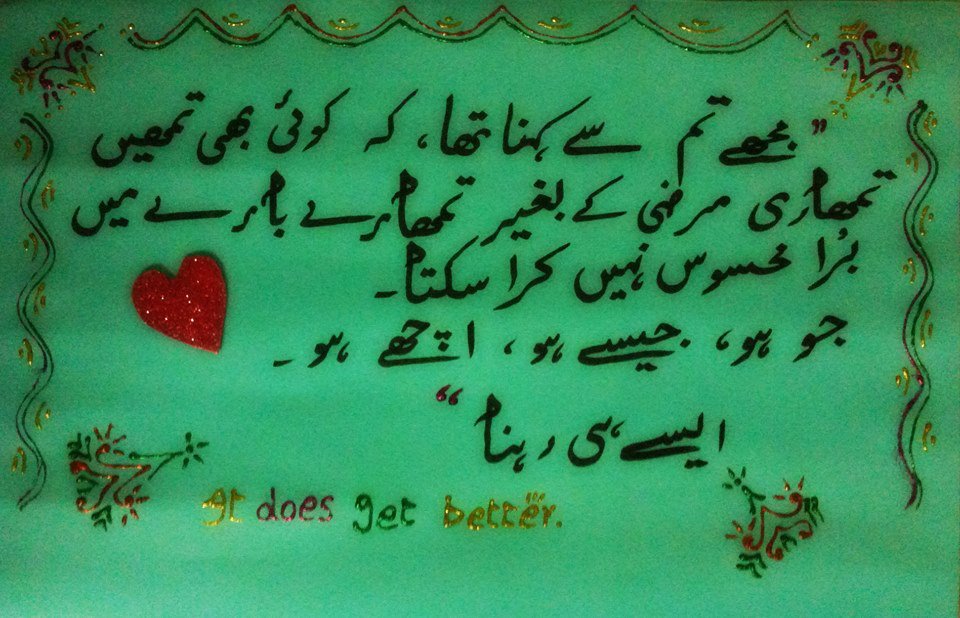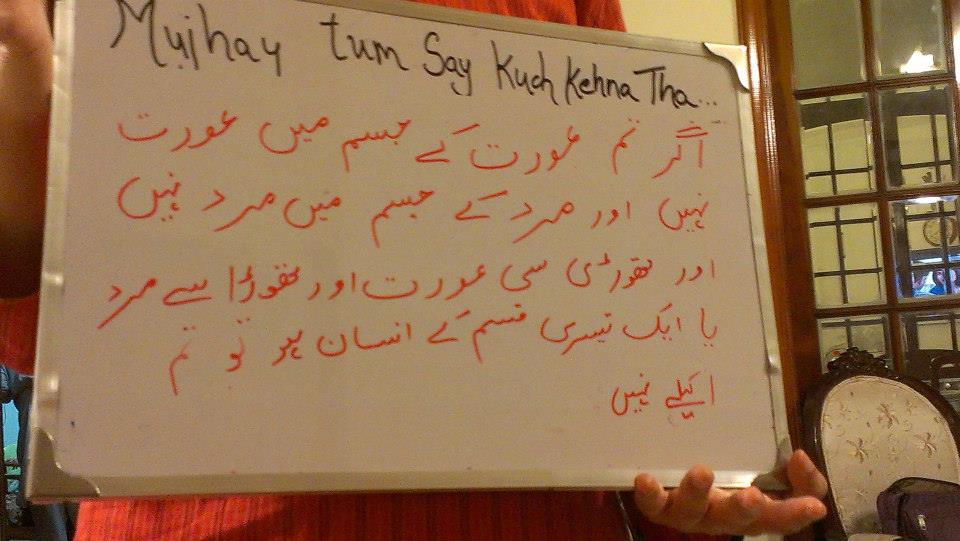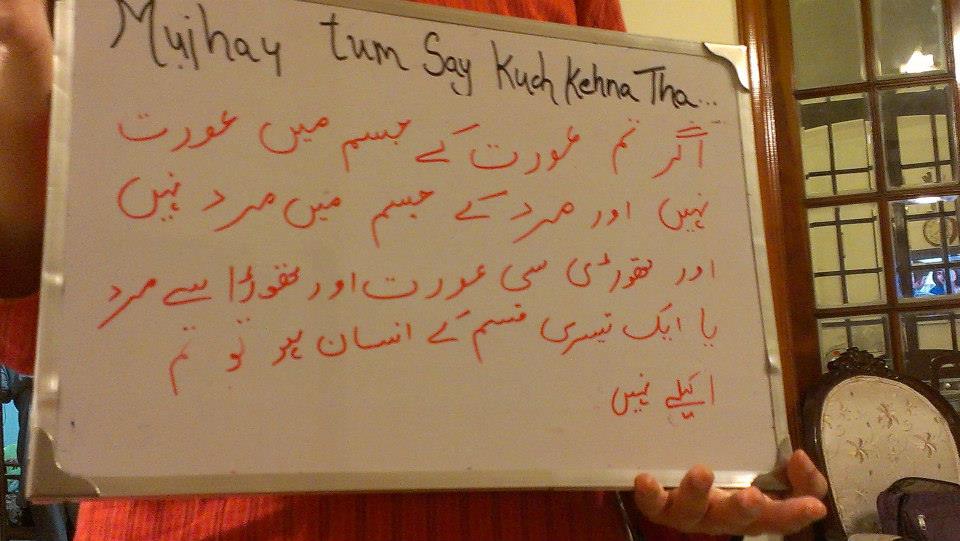 Latest posts by Sukhdeep Singh
(see all)