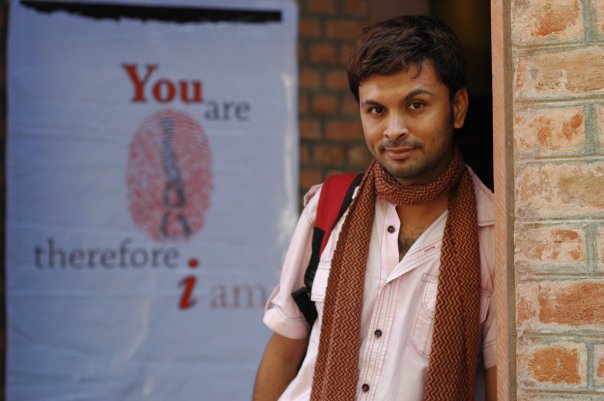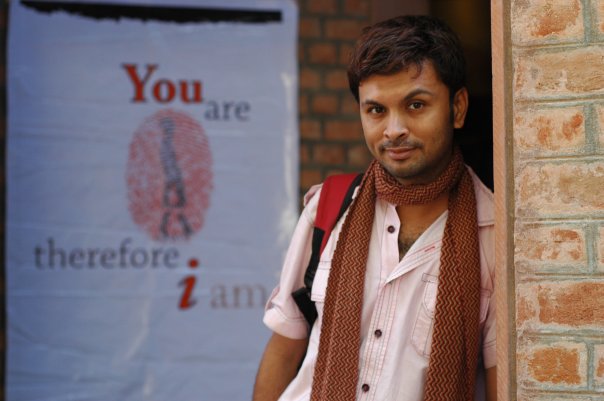 Equal Rights activist Harish Iyer was one of the speakers to be invited to speak at Think Conference organised by Tehelka. Kumam Davidson talks to Harish about his activism, his life and more
The Guardian named you one of the most Influential LGBT persons living today in the world. Congratulations! You have done a lot for queer activism in India. What more do you think needs to be done?
About my listing, I would be lying if I would not admit that it feels nice to receive such recognitions. But it would also be a lie if I don't admit that it is just that I am visible and out there everywhere on TV, on radio, and on social media so the visibility aids my influence quotient, but there are many voices in India that work silently and impact life in a very positive way.
About what needs to be done… The Supreme Court verdict announcement is just around the corner. The verdict may give us a legal status or otherwise challenge us in our resolve to assert ourselves as fellow human beings with equal rights under the Sun. The truth remains that it is not the end of our battles, it is the beginning. As LGBTIQ rights become a court room- a board room- a dinner table- a living room discussion, homophobia would also raise its hood and assert its presence. There is a need for a mass awareness programme. I like the work that Srushti Madurai, Orinam and Humsafar Trust among others are doing relentlessly for the cause. We need to take them as an inspiration, rely on them for guidance or and have mass awareness programmes.
What are your next big steps?
I am planning a street placard campaign for awareness purposes. I will take up different human, animal, environmental issues every month. I also wish to strengthen my school awareness programmes on sexuality education. I plan plan and I plan, unfortunately a day just has 24 hours. I wish it had more.
How important is it "coming out" for a queer person? How important is the idea of "being accepted"?
Coming out to the world is a person's own prerogative. What's more important is coming out to oneself and accepting oneself for what one is. Again, there is no 100% acceptance by everybody. Even in the accepting lot, there are some for whom we are a "victim", for some we are a "cause", for some we are "my gay friend" and for some we are "the good deed of the day". Prejudice, like love, is universal.
In India we see Khap Panchayats dictating dress codes for women and at the same time there is an ongoing movement for same sex marriage and adoption by same sex couple. As an LGBT activist yourself, how do you make sense of all these?
As a human rights person I can say that some people are beyond reason. The Khaps are one such funny lot. They need to be persecuted for the degree of decry that they bring to humanity with their stupid funny thoughts. I hope that someday, science and humanity would be preferred over myths, folklore and kangaroo courts.
Queer movement is often deemed elitist and hence non-inclusive in many ways and there is also the question of race, class, caste, religion etc. Do you think there is a need to rethink queer movement in the Indian context?
I would not like to intellectualize the movement but state that it is quite organic and at the grassroots level. Just because some of us are on TV and the newspapers and are seen speaking about some initiative or the other doesn't make the movement elitist.
There are many parallel movements in India. And there is space for everybody. We are often afraid to interact with the young about LGBTIQ issues considering the Indian ethos. I think that needs to be changed. Teenage suicides and depression levels are rising. We need to reach out to youngsters with a comprehensive gender and sexuality education model. There is a risk that we are told off with a "corrupting young minds" comment, but those people who say this need to be educated. A long road, a difficult battle, but this needs to be fought, education education and education is the only answer.
What are your favorite queer magazines in India? Do you enjoy reading Gaylaxy Magazine?
Now don't get me into this queer politics shit. Yes, I enjoy the fact that Gaylaxy is prompt in publishing articles. I think the web interface could be better though.
How does it feel to be invited at a conference like Think Conference, especially with some of the most influential personalities in India and world today?
How does anyone feel when he shares the stage with Robert De Niro, Amitabh Bachchan, A R Rahman, Farhan Akhtar, Girish Karnad, Naseeruddin Shah, Mansoor Khan and many many other? You tell me!!!
Do you have someone special in your life?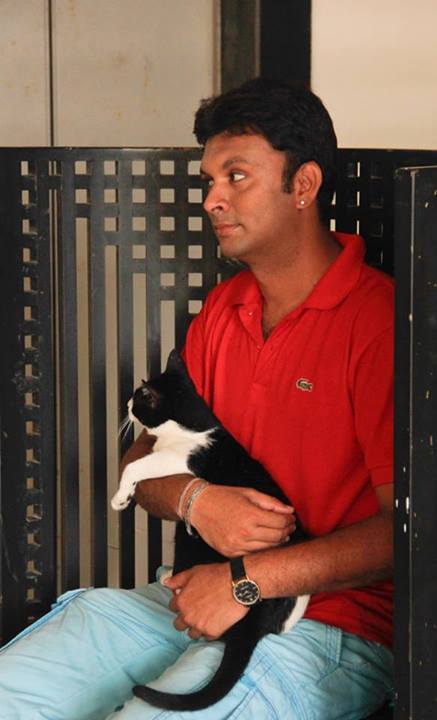 Of course I do. It is a pussy and he is a cat. No boyfriend as yet. But I am open to exploring, if you have someone in mind, please let me know I shall ask mom to pass over my horoscope
In the conference you shared the session with with Suzette Jordan, Manisha Devi and Sandhya; all of them rape survivors. Was there a sense of solidarity in that; both of victimhood and victory nonetheless?
We all were unique stories of a past that we desire no one has. Though we all came from different backgrounds, we all were knit together with threads of empowerment.
We all were scared, we had never faced such a large audience ever. I was eager to meet the gutsy Suzette. When I met her, I went straight for a hug. When she expressed that she was a little nervous, I simply teased her, "tu bhi rape victim, main bhi rape victim, same pinch"… suddenly the fear transformed to laughter. We managed to hide our fears in a veil of a joke that we made of ourselves.
You talked about how you faced the lack of a language years ago when you wanted to fight back. What is the role of law in this juncture, as much as your own personal experience also goes? And what are the other aspects to this?
Now we have the POCSO (Protection of Children from Sexual Offenses Act, 2012) law. Too good, but too late. Also, the law can only be one of the tools that will help bring down the cases, or stop cases of abuse. But what really works is education and awareness. And it begins with developing a language of words. The change has to be multilateral and multi fold. The society, educational institutes, parents; all play an integral part in developing this language. I don't understand when an eye is an eye and a nose is a nose, why can't a penis be a penis and a vagina a vagina? What's so shameful or pious about your own body parts that you give it nicknames?
Garry Kasparov, who voices against Putin's oppression of the queer community in Russia, was also there. Any important exchange of thoughts with him (on lgbt issues) or otherwise with any other dignitaries?
O yes, I had a private chat with Garry about the Anti Gay Propaganda Bill in Russia. He is a great supporter of equal rights for everybody. I shared a quiet private moment at the dinner table with him and his wife Dasha. I told him that we don't really live in an isolated world. I expressed my concern over the condition of LGBT in Russia and shared a little about the Indian scenario. We exchanged cards and expressed the desire to fight together for the right of an equal share of the sun, the right to live the way we are – with love and dignity.
I met Robert De Niro (BOB). Bob posed with me for a photograph and we exchanged a hug. I also met Shekhar Kapur, I couldn't resist myself from telling him that irrespective of which film gets him international recognition, I would always remember him for Mr. India, for it gave my Sridevi in the best avatar.
I also met Vijay Mallya, Amitabh Bachchan. I ensured that I came out to them. I have a viral disease of coming out, you see.
What next? Any big step in the near future?
I think, our future course would be decided by the way the honorable Supreme Court reacts to the case of Section 377. We all are looking forward to a positive verdict.

Latest posts by Kumam Davidson
(see all)