Drool Worthy Rugged Ruffian Booty I Say
I would seriously want to go 'rawrrrr' and 'raunchy' each time this dude appears on the idiot box or at some red carpet saga I watch online. Sigh! We need more men such as him, not just for his body but because of the quirky, hunkiness, drool worthy hip thrusts and a sense of boyishness he has! Ranveer is the reason why most women go wet and most gay men have splendid nights in fantasies galore.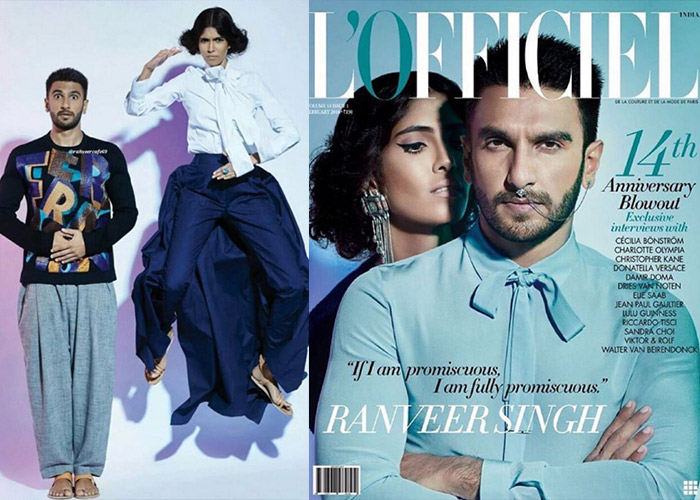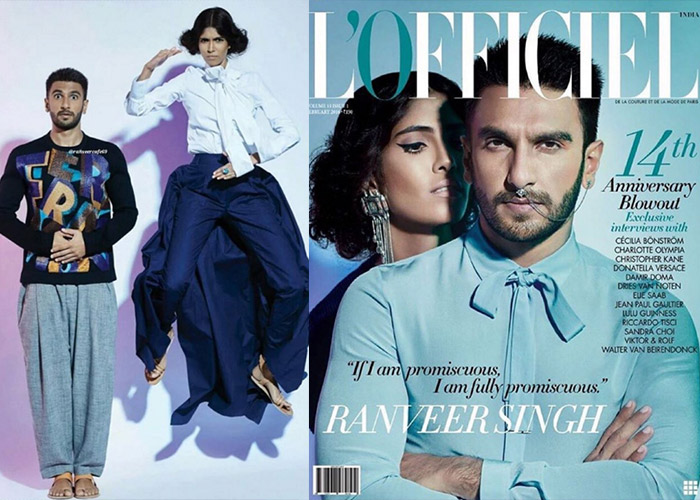 The one man that makes me ditch all my sanity
He is different from the run-of-the-mill Bollywood blokes, no kidding about that. He revels in snide remarks thrown at him, participates in roasts and is quite frank about his image; to be honest, a man who is very confident about his image and public portrayal is surely a turn on.
He bends gender stereotypes in fashion
From nose nathus to skirts, our blokey handsome rugged sexy man has worn it all, with pops of colors too. Take that you MRA's that feel wearing pink is girlish and feminine, because our man loves prints, patterns, embellishments and quirky accessories with a skirt!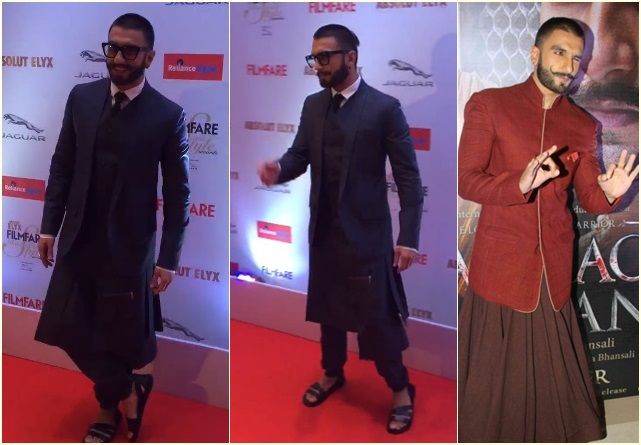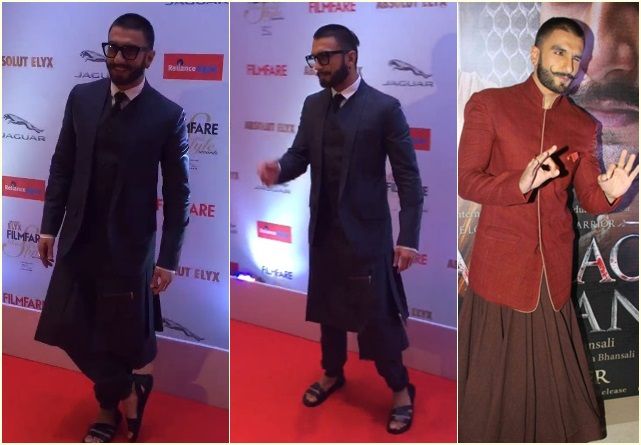 He goes for the kill
Did you watch his stance in Ram Leela, when he walks all bare body from the vintage balcony into the room so gorgeous. I for one gave no notice to the ambience and the mise-en-scene around, as much as I focused on his lip biting act as he strutted his man chipped and chiseled torso into the room. Who wouldn't want that to happen for real, with Ranveer!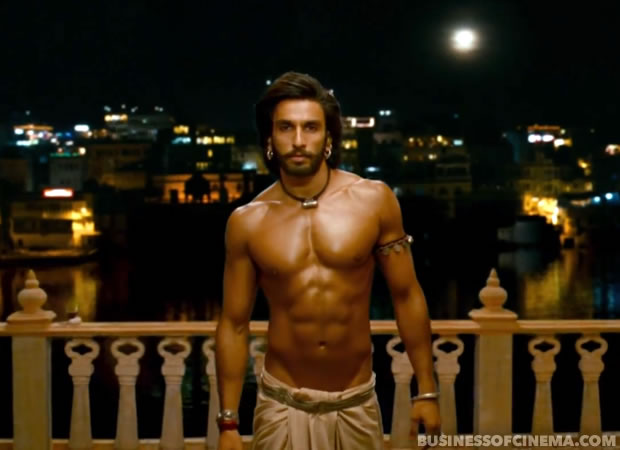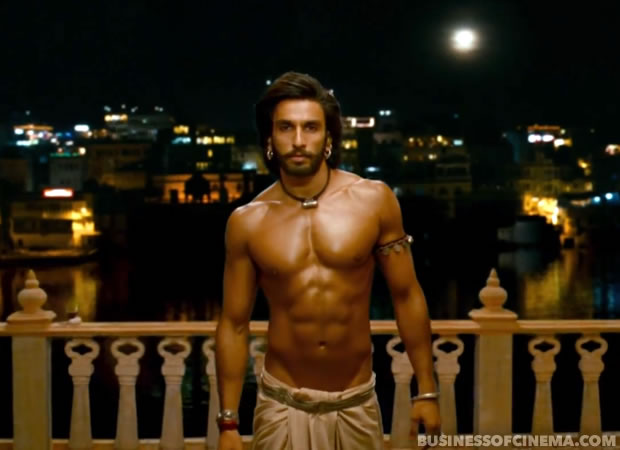 Ranveer defines the Desi elan desire
He surely is the man you'd want to run into, on purpose and pretend it was a boing-boing-bang humpa-thumpa-jolt. Much more than that, wouldn't you want him on a solo private yacht or a beach, dressed in a skimpy speedo or nothing at all!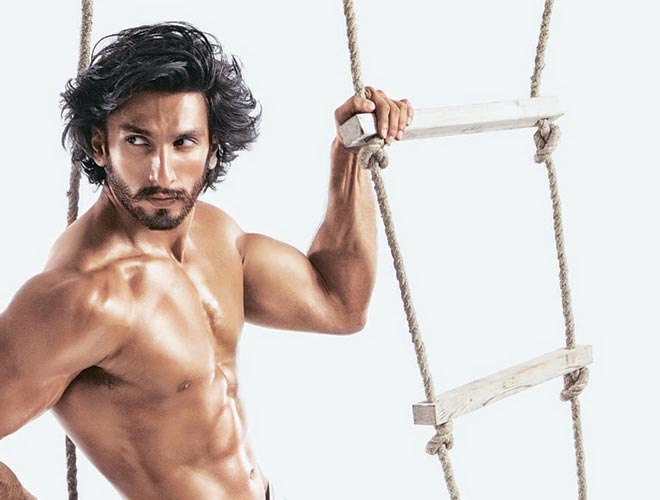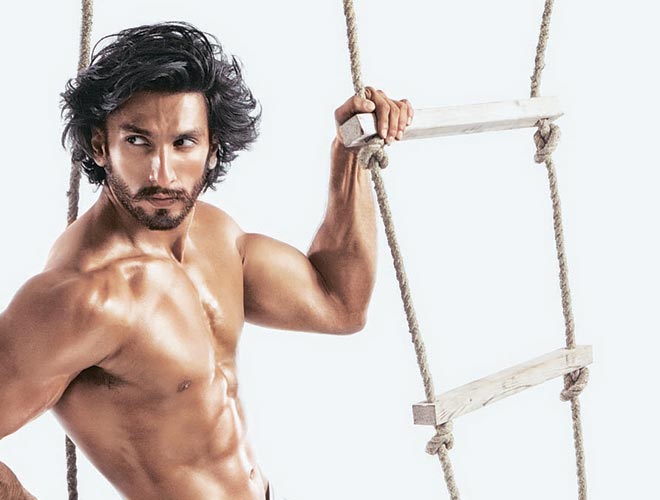 He inspires many men to hit the gym and work out
Be healthy, be fit and be who you are embracing your body shape and size, because Ranveer inspires us all to go that extra mile and voluntary hit the gym, if not just pay a visit. The man's packed with resilience and seduction in his eyes; dare to differ on that though?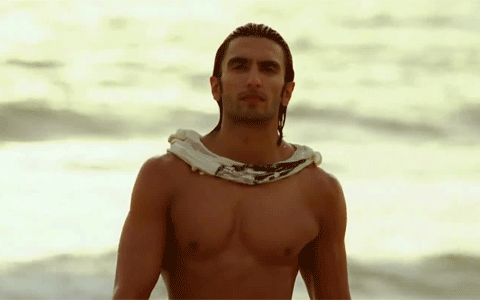 He's single
Enough said, Ranveer Singh is single and the smoldering bloke with his hands all over isn't yet ready to settle down and tie the knot. So yes he's single and ready to mingle, but would he date a guy? You never know because Ranveer keeps surprising us all. Dates can be platonic too, with plenty of bromance thrown in!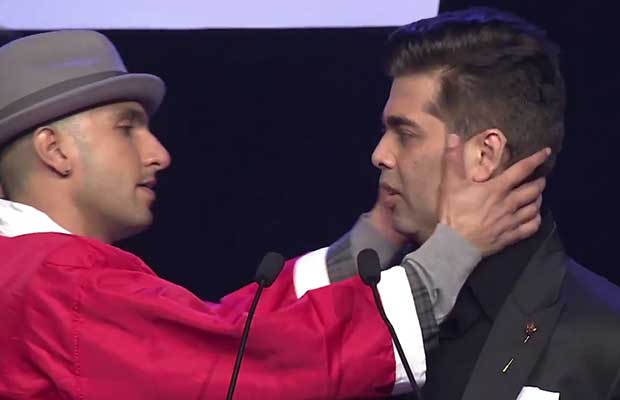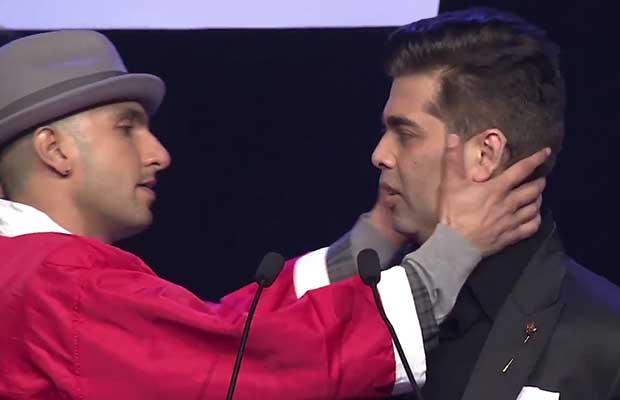 He has plenty of eye candy friends
I simply love the duo Ranveer-Arjun pairing in most movies, and it seems the two have taken their friendship beyond the onscreen saga. From boy's night outs to crazy football matchers, ungodly hour drinking session to late night drives, Ranveer and Arjun are stirring up plenty of rumors on their bromantic ways. Who cares? Ranveer has the hunkiest male celebs are friends, and that's pleasing enough to know!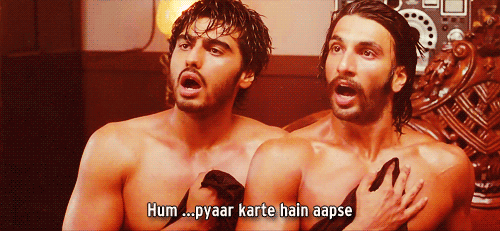 He is a trailblazer
I haven't known or heard of another Bollywood actor, so comfortable in his quirky boyish ways and proudly flaunting it on and off screen too. Ranveer in this case takes the cake (I don't mind spreading that cake on him and eating him off as well).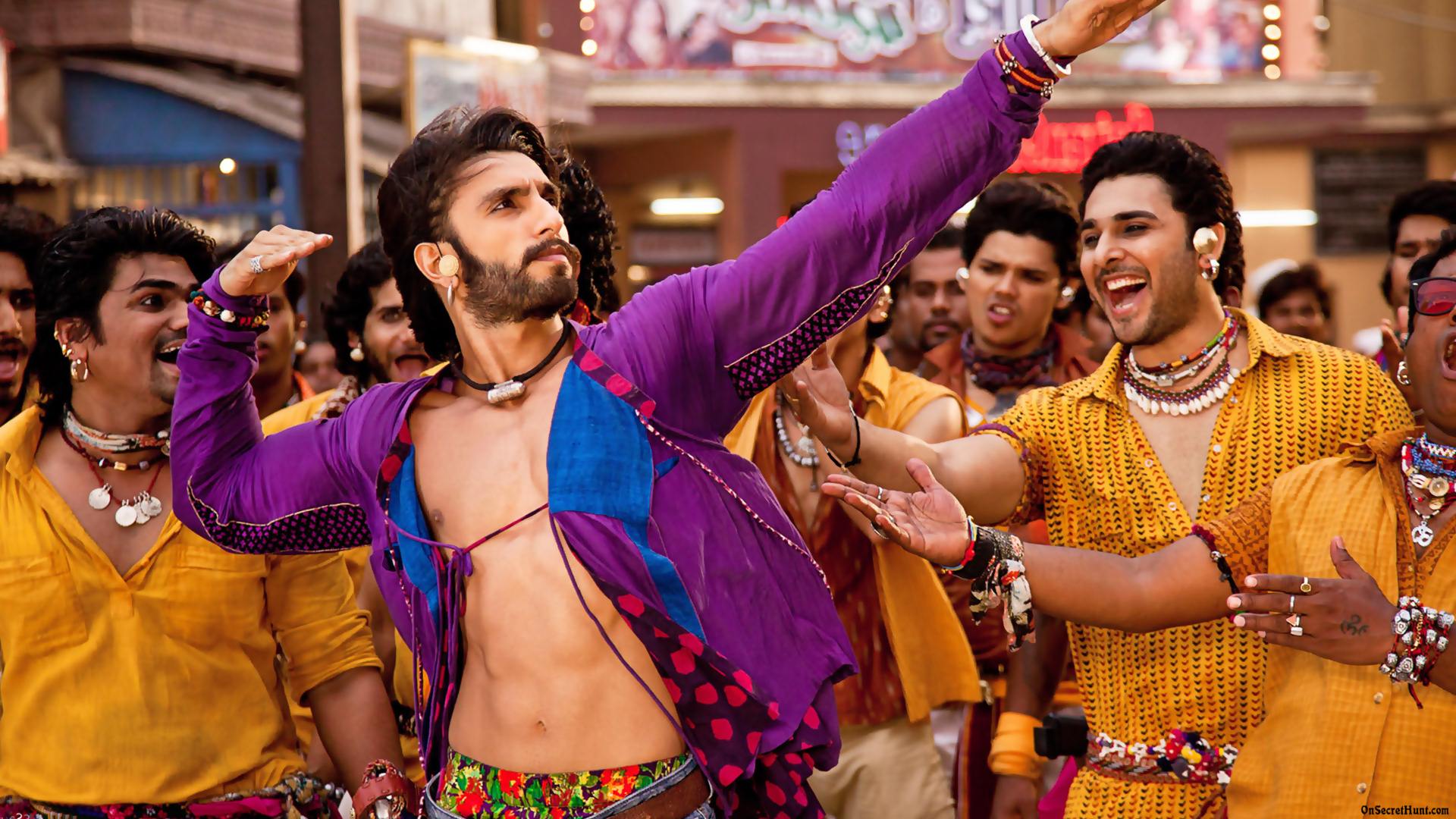 Energetic and super high on energy
Yes, that is exactly what Ranveer is all about, but there are times when he goes all subdued too. However, he has his drawbacks and can be vulnerable as well; the actor makes no qualms about the same.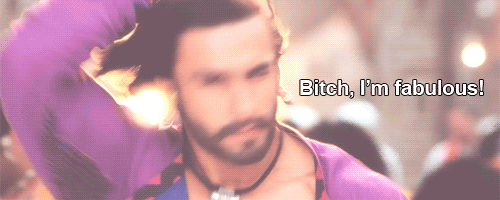 He is crazy, whacko, wild and mad
Quite unlike the new-age and contemporary Bollywood boys, our darling Ranveer knows how to be an outstanding personality in ways whacko and wild. Use your imagination thinking what he could be between the sheets.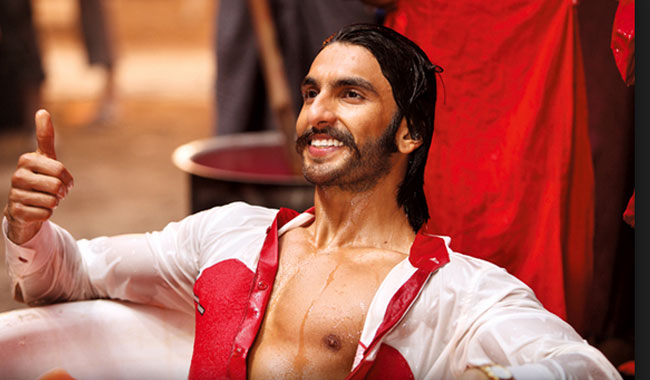 Coz he can kiss
Man he can kiss and kiss well, and proof to that were the moans, groans and sighs let out by many women and men at the movie halls when Ram Leela was shown. He can affectionately peck and wildly gobble the lips, he knows what the true meaning of a passionate smooch is! His kiss types are skillful and saucy; backoff Emran Hashmi, you be so passé in that regards.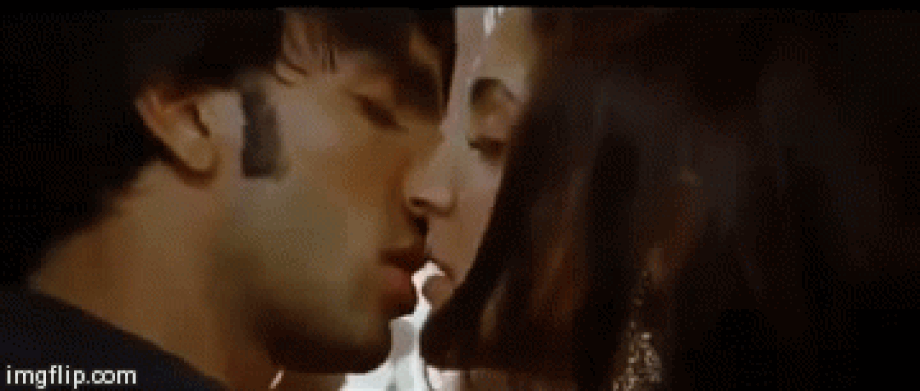 Over the top is he?
I don't think he would even care for an understated phrase such as OTT. Ranveer is ready with his middle finger raised and more than just the effs and the b's to dole out, should you call him a drama king.
That condom ad
That condom ad by a famous company said it all. Ranveer can be socially sensitive and also intense. His persona is such that the goofy rugged man can be a star and also take a joke on himself. That condom ad showed us his moves and sensual touches, with a note on safe sex thrown to the public!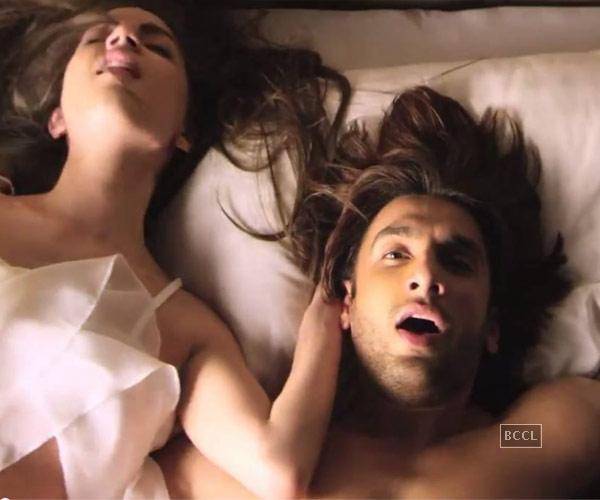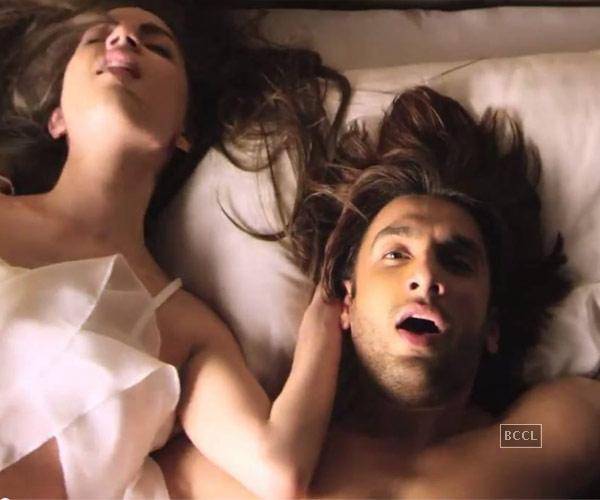 That body
Drool over and drool again, imagine him standing bare bodied in front of you all of a sudden when you come back from a long day at work- who doesn't want such a surprise or a house breaker waiting at the door? And guess what, he says he doesn't wear underwear after 10pm!
Quirky PDA
Reports have shown us time and again that the man isn't someone to bother about his PDA acts; you gotta flaunt it with consent of the next, should you have to flaunt it and that is what the bloke believes in too. Have you ever seen him shy away from his ex-lady-love, planting a kiss on the cheek or more?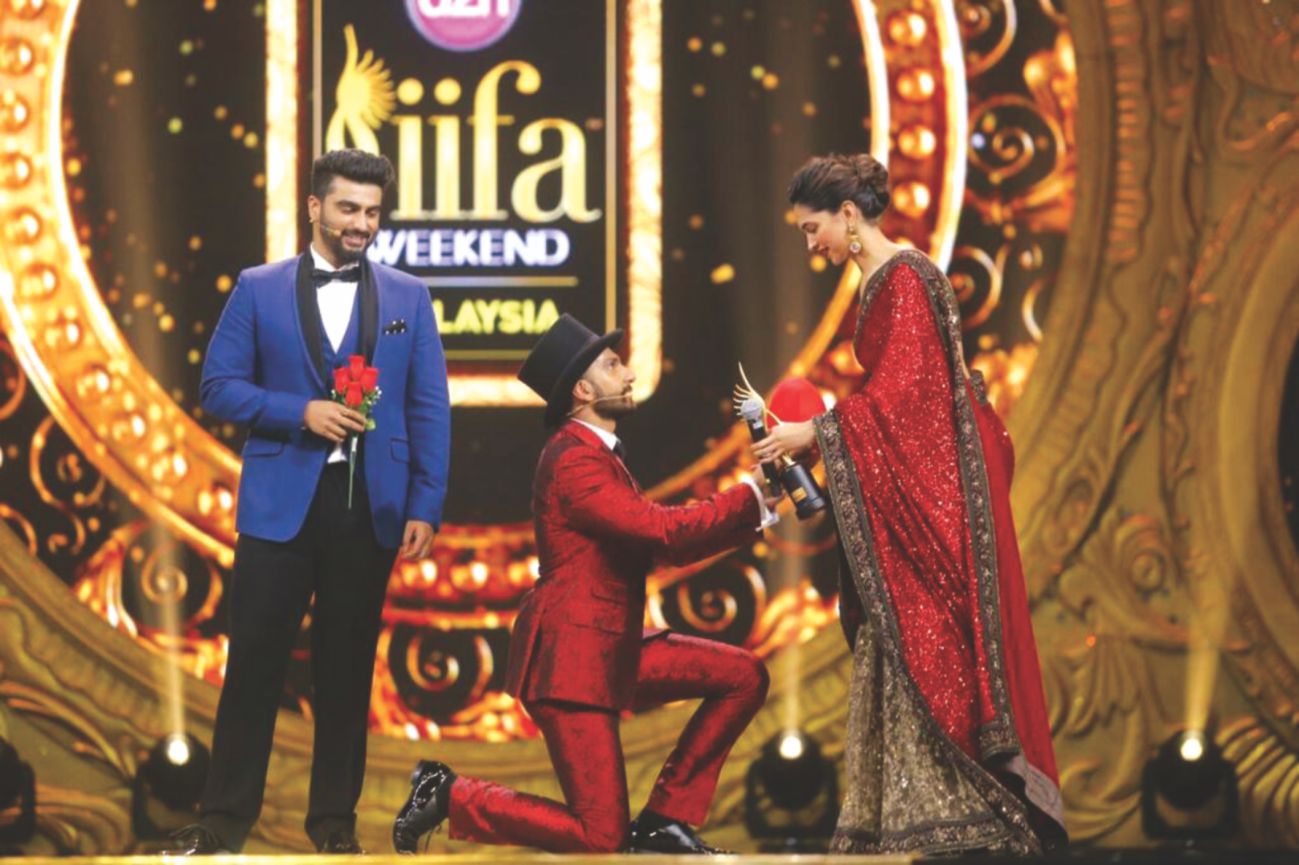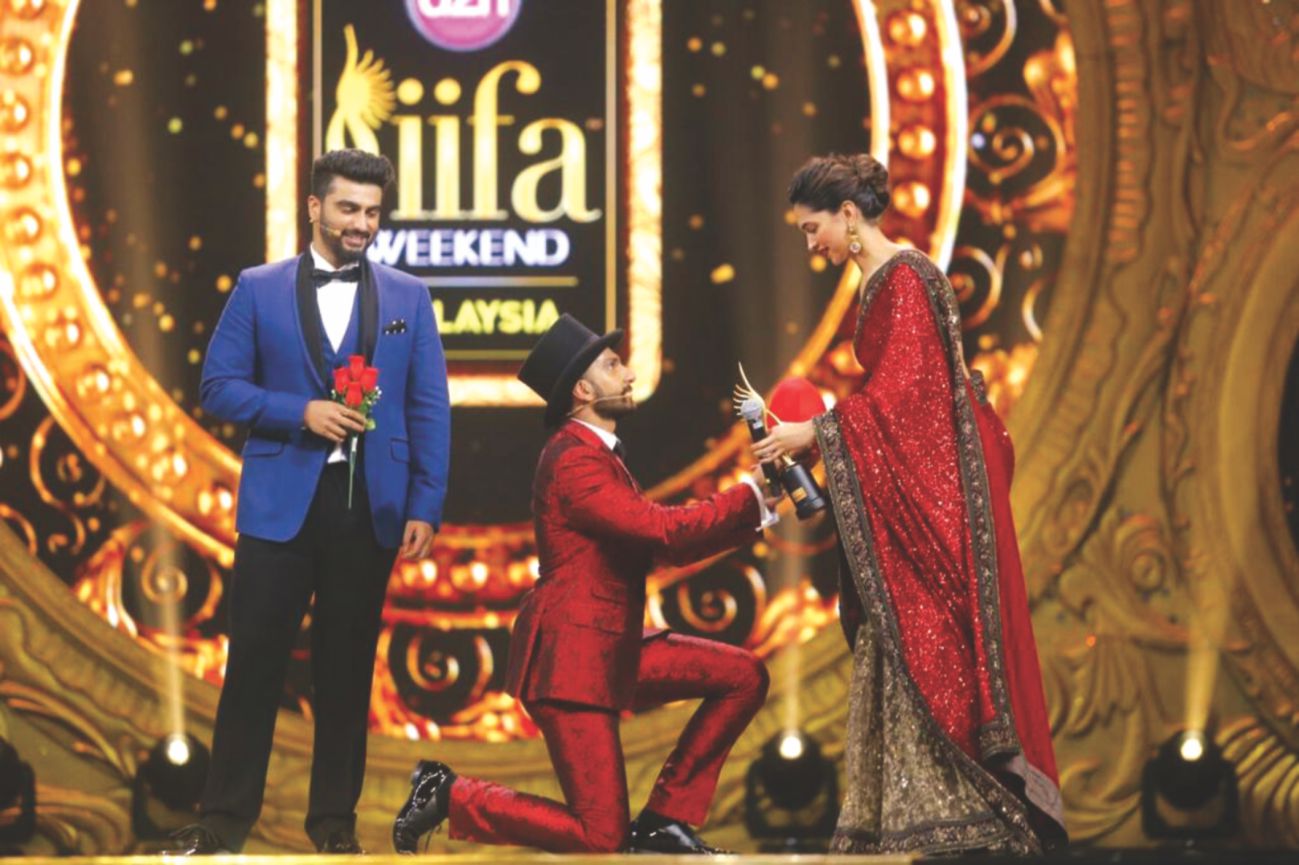 That man lock gabbar moustache
Hair on the face and a stubble so sexy can make a man drool worthy, which is exactly what Ranveer Singh shows off with pride- his moustache. The oh-so-sexy look in Kill Dill with a bald head and a rugged stubble and not to forget that moustache, were reasons enough for many more wet moments to happen.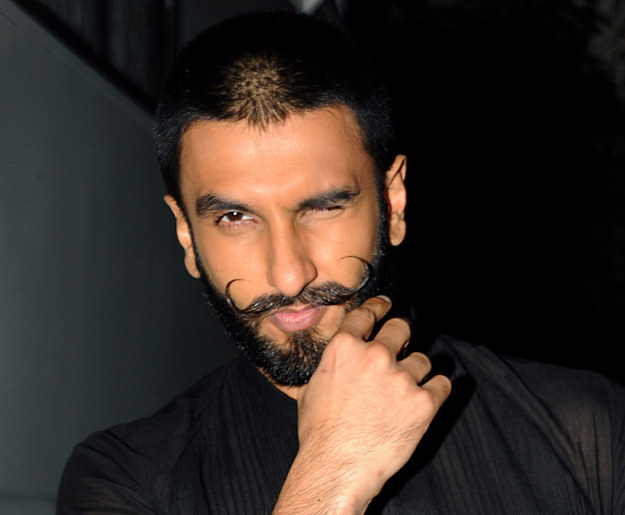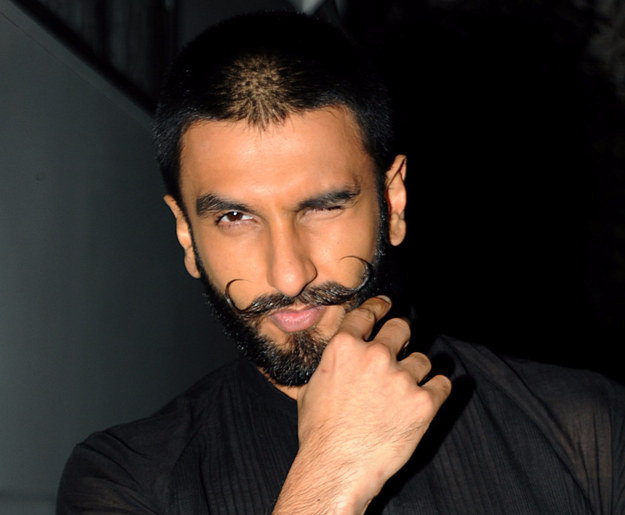 Hip thrusts
Govinda was famous for the hip thrusts back in the 90s but in this day and age, it would be Ranveer who thrusts hard and deep. Those moves, OMG! I cannot even explain why the act itself is reason enough for me to watch the scene, over and over again! Tattad Tattad!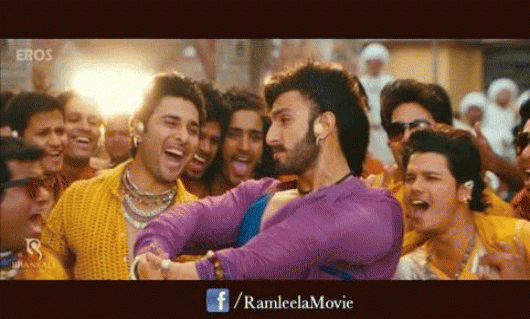 There are many more reasons why Ranveer is the perfect man candy for the men and women around, but I shall leave this post with these because the sun outside is already too much to bear!
(All pictures sourced from the Internet)

Latest posts by Rohan Noronha
(see all)