You could be a top or a bottom or a versatile, you need lube, period. Ever wondered why it makes it so gratifying for pornstars or power bottoms to enjoy anal sex? Yes, they have the experience and they have taken all sizes and girths up their behinds, but it didn't start from no where. Lubes is the answer. They have used lubes for better sex, safer sex and more.
Why use lubes?
To begin with, it enhances pleasure, especially around the anus which doesn't have a self-lubricating mode. Most bottoms during their first time cry out loud when being penetrated, and some tops find that irritating- so enhance the pleasure by using lubes- for you and for him
Makes sex safer and better- when friction is reduced, it makes you safer from the injuries that can happen down there. Yes, slutty bottoms want more friction but cannot take the pain, let alone the injuries- anal tears etc, so be smart, use lubes and enjoy safer and better sex.
According to Healhtline.com experts "Having sex without lubricant may be unpleasant. Friction with dry skin can be uncomfortable, even painful. Friction during intercourse can also cause tiny tears in the thin skin of the vagina, penis, or anus. This increases your and your partner's risk of sexually transmitted infections (STIs)."
What types of lubes are available out there?
The market today is flooded with various types of lubes, available for your and his pleasure- you are spoilt for choice when it comes to choosing the best one. Here I have listed a few nice ones (some of which my friends have tried and tested). Read on!
1. Kamasutra Aloe Vera Water Based Lubricant Bottle Of 50 Ml
You get to use a natural based lube, which does no harm to the skin, rather lubricates the anal area and keeps you safe, whilst providing you with the best sex too. Available in aloe vera and strawberry flavours, you have got to try this one.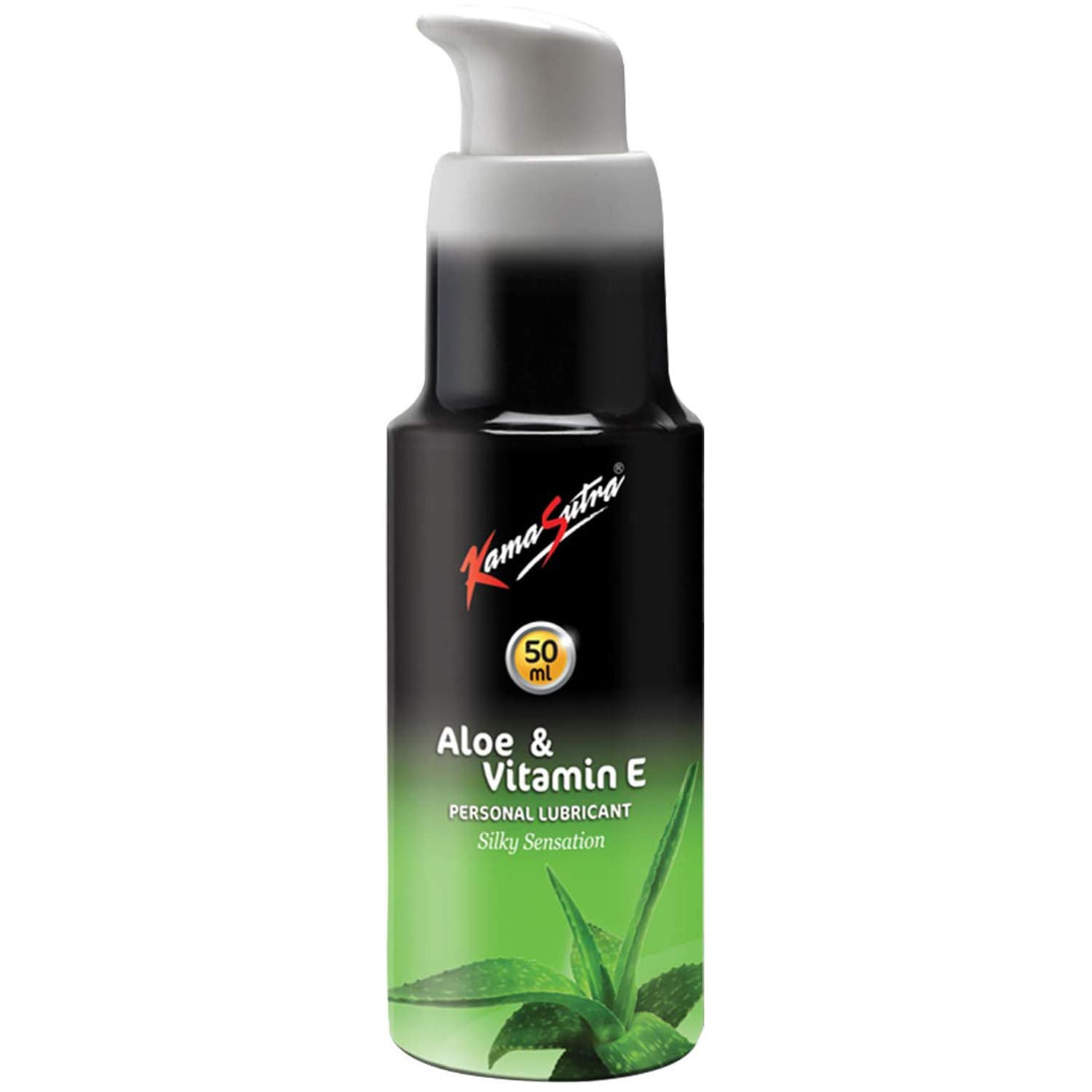 2. Glide by My Muse
This personal jelly is made to ensure that you get the right lubrication at the right place. It is water based and feels the same, and is as the product claims "smooth as silk". No irritation guaranteed, you can slip and slide into action at a moments notice. pH balanced and made from aloe extracts, the personal jelly gives you the best comfort.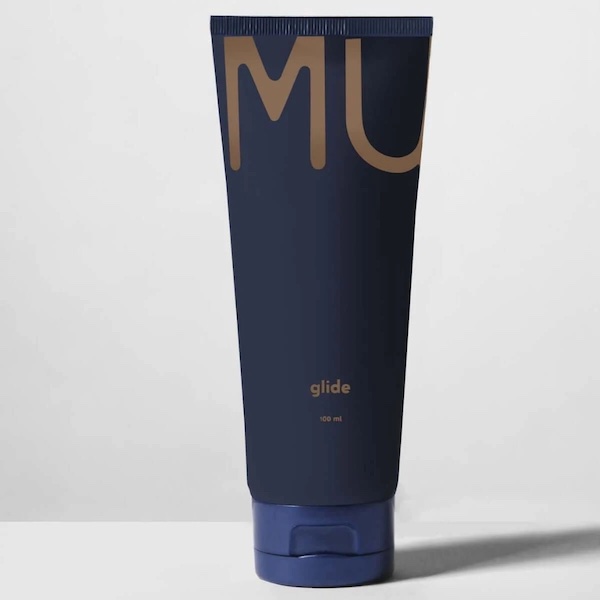 3. Durex Naturals Lubricant – 100 ml
This product is 100% au naturale and it is a formula that helps moisturize the skin around the anal area. Helps heighten up sexual pleasure and experience too, is comforting and works gently with the body as well. Use it for anal sex, with sex toys, rubber or even with latex too, and polyisoprene condoms only, not polyurethane condoms. This lube is pH friendly and water based, and has no colors or fragrance added to it.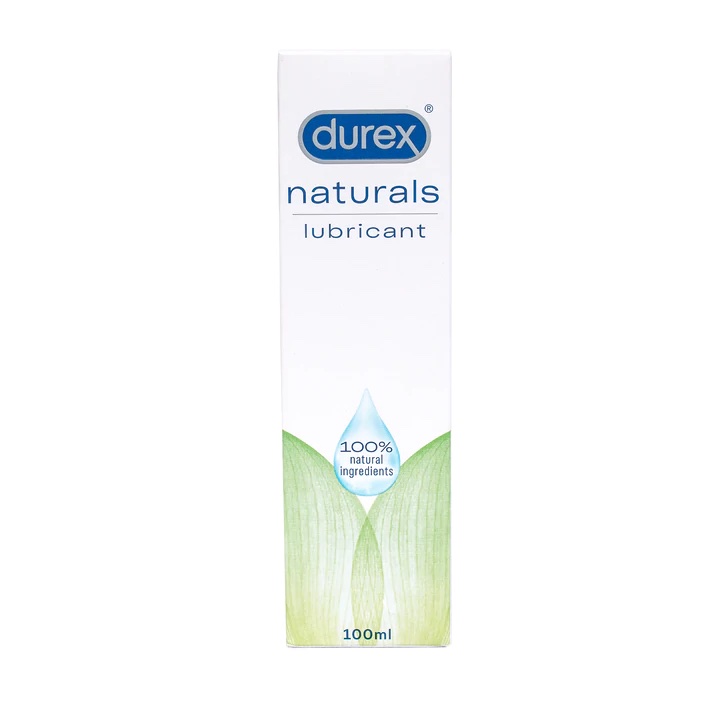 4. Skore Strawberry Lubricant Bottle Of 50 Ml
Skore Strawberry Lube is a blessing to have, especially when you want to enhance anal sexual pleasure. The smooth silky like finish helps moisturize the anal area and prevents friction and injuries from happening- making the experience very seamless. The strawberry flavour adds to the heighten sexual pleasure too. Use this lube for foreplay or for various sexual positions, and you wouldn't regret it. The lube is non-staining, skin friendly and made from ingredients that are free of coloring and oils. A few drops is all you would need to have more pleasure and fun.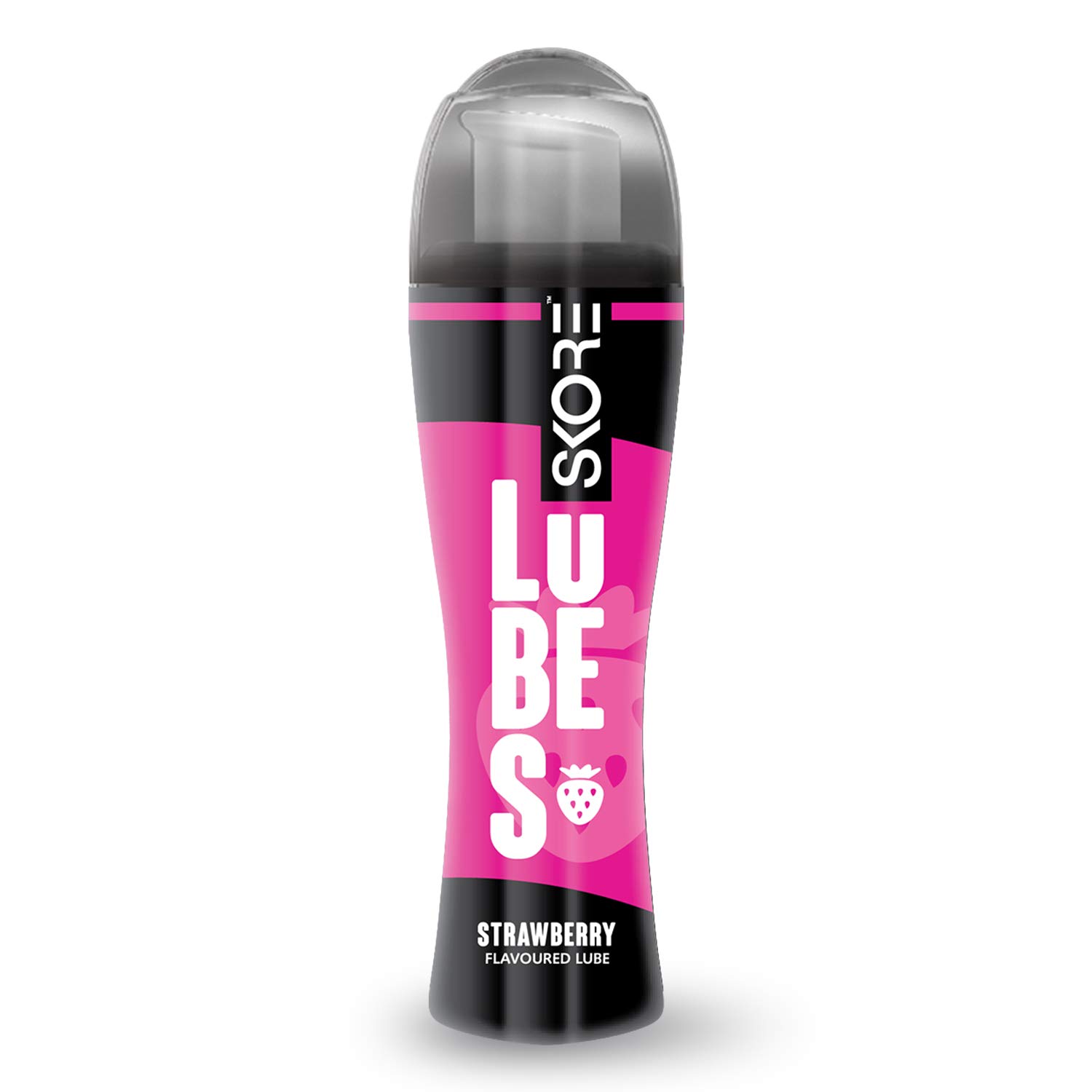 5. Bold Care Vibe Intimate Lube and Massage Gel – Chocolate 100 ml
A massage gel and a lube in one, you get double the fun and pleasure. Smells of chocolate and smooth as silk, when used you wouldn't even know that you are being penetrated- its that heavenly to use and feel, say most bottoms who have tried it.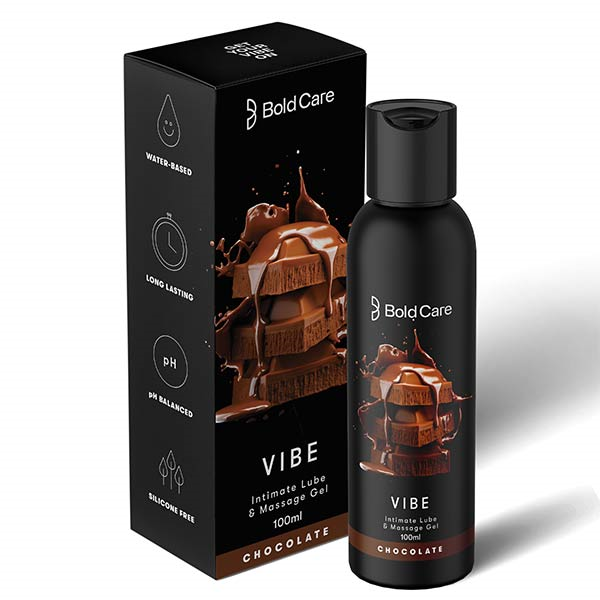 How to use lubes?
Now that I have told you about the best five lubes I found online and through my friends' experiences that you can buy and use, if this is your first time using such products, here are some tips I gathered for you to know off.
1. Warm up before applying
Be patient, don't rush into things. When using lube for the first time, experienced anal sex lovers say, the lube should be rubbed and warmed up into the hands before application. This is because, the body especially the anal region is warmer than the temperature of the room where the lube is kept. And lube can be cold before it touches the body. Warming up the lube, makes it relaxing and more enjoyable- ask your top to follow this rule.
2. The anus needs it
The anus does not have the power to self-lubricate itself. This is why, you should use plenty of lube around this area for the right anal play. You should not only put lube in your anus, but also on the rim or the anus and the surrounding parts too. Even on the condom and the sex toy and other parts of the body, where you play.
3. Use a towel underneath
Always, always use a towel below your butt- helps guard the bedsheet from staining.
4. Foreplay and lubes
Use lubes for foreplay and then head on to the intercourse. Foreplay helps increase sexual pleasure for both partners. Gently rub lube on the anus hole, the nipples, the testicles and massage the areas well. Believe me it makes sex magical and memorable.
So here was everything about lubes and how to use it, when to use it and more. Get sluttier on bed and go wild with your top, giving yourself all the pleasure as you get rammed and penetrated- using lubes.
Have fun!

Latest posts by Rohan Noronha
(see all)