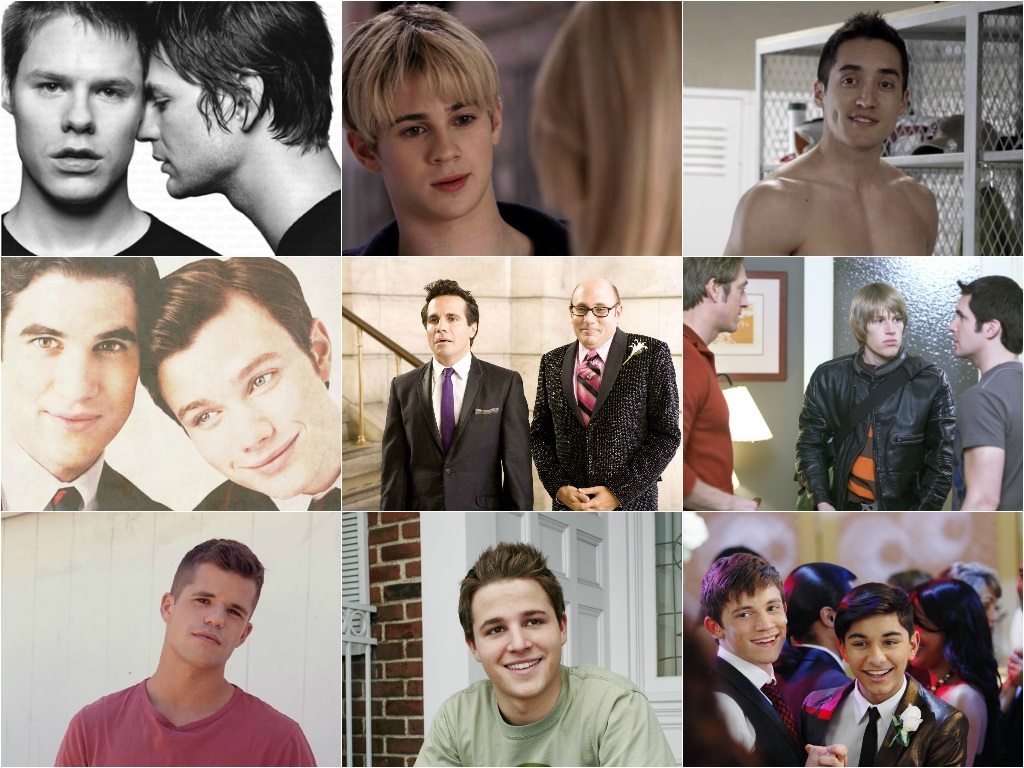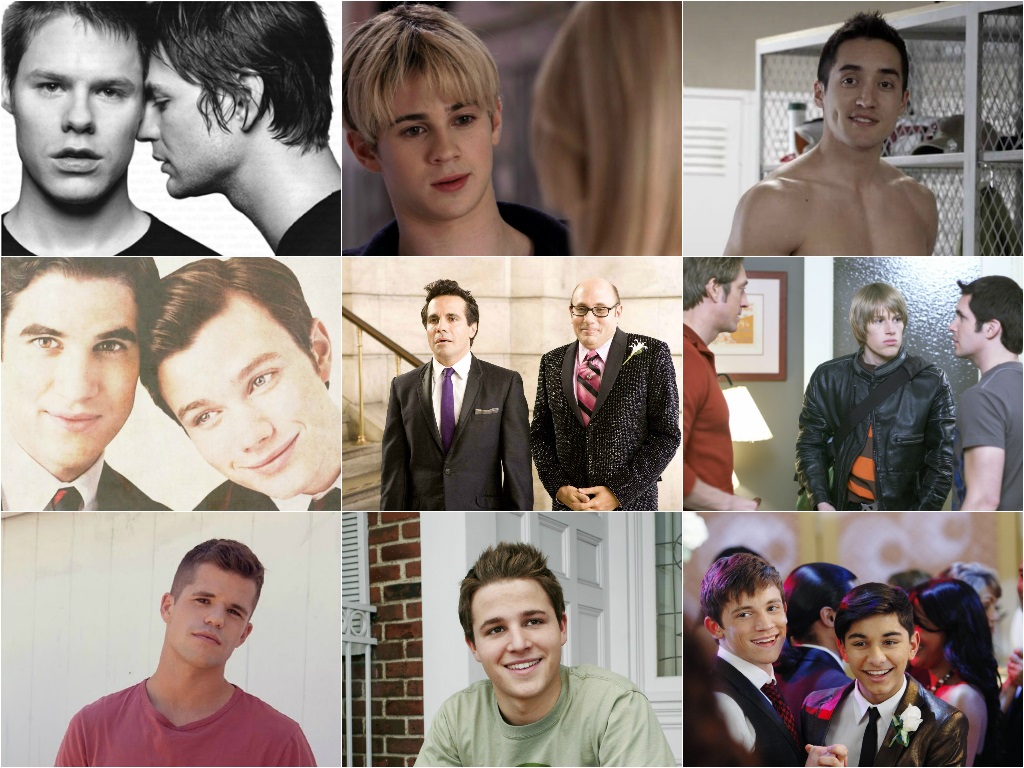 Watching TV may be fun, a real fun sometimes, and all of the TV series (mostly made in western countries) has at least one gay character. And some of them are so very interesting. Here is the list of some such characters I found really interesting.
Justin & Brian (Queer as Folk)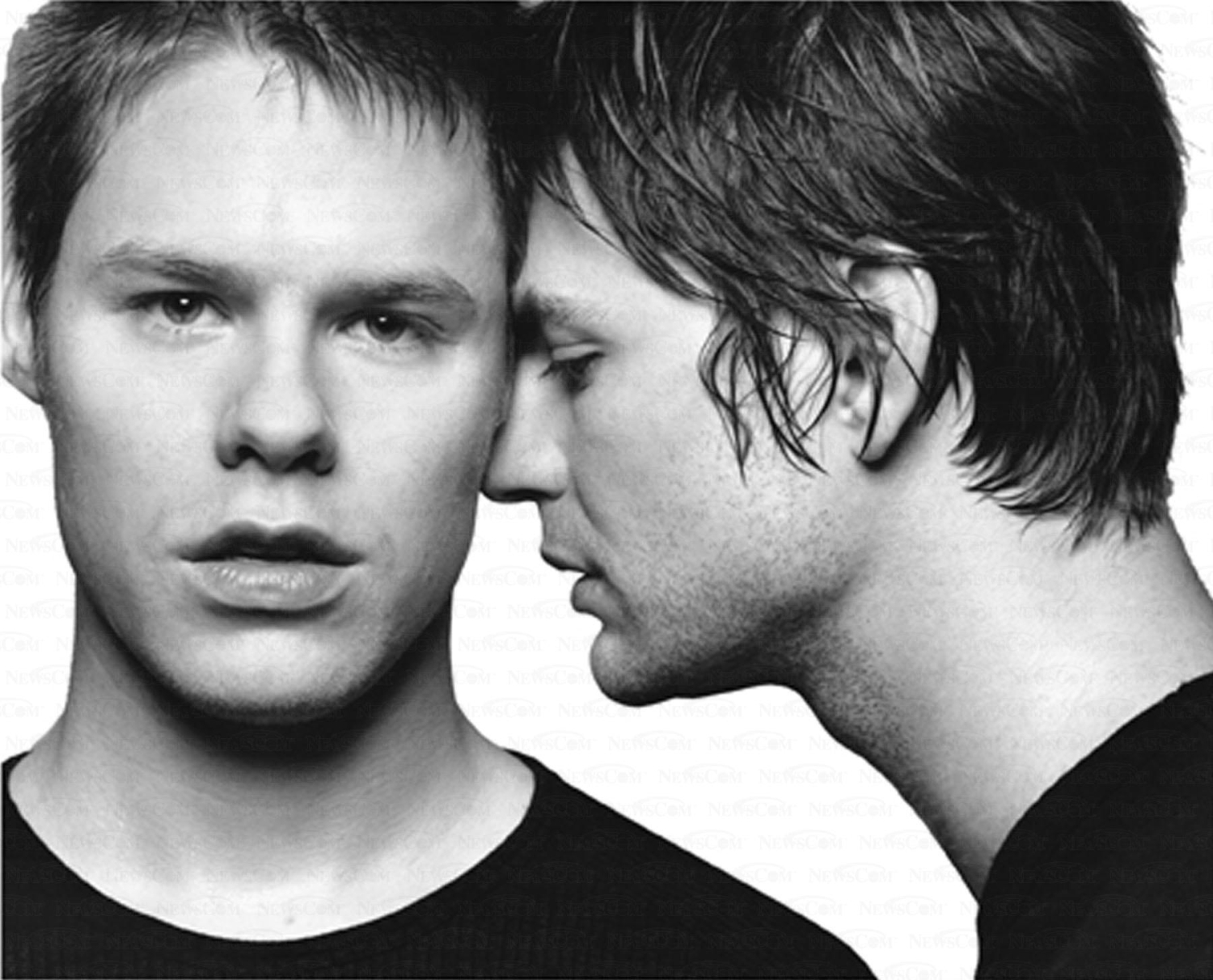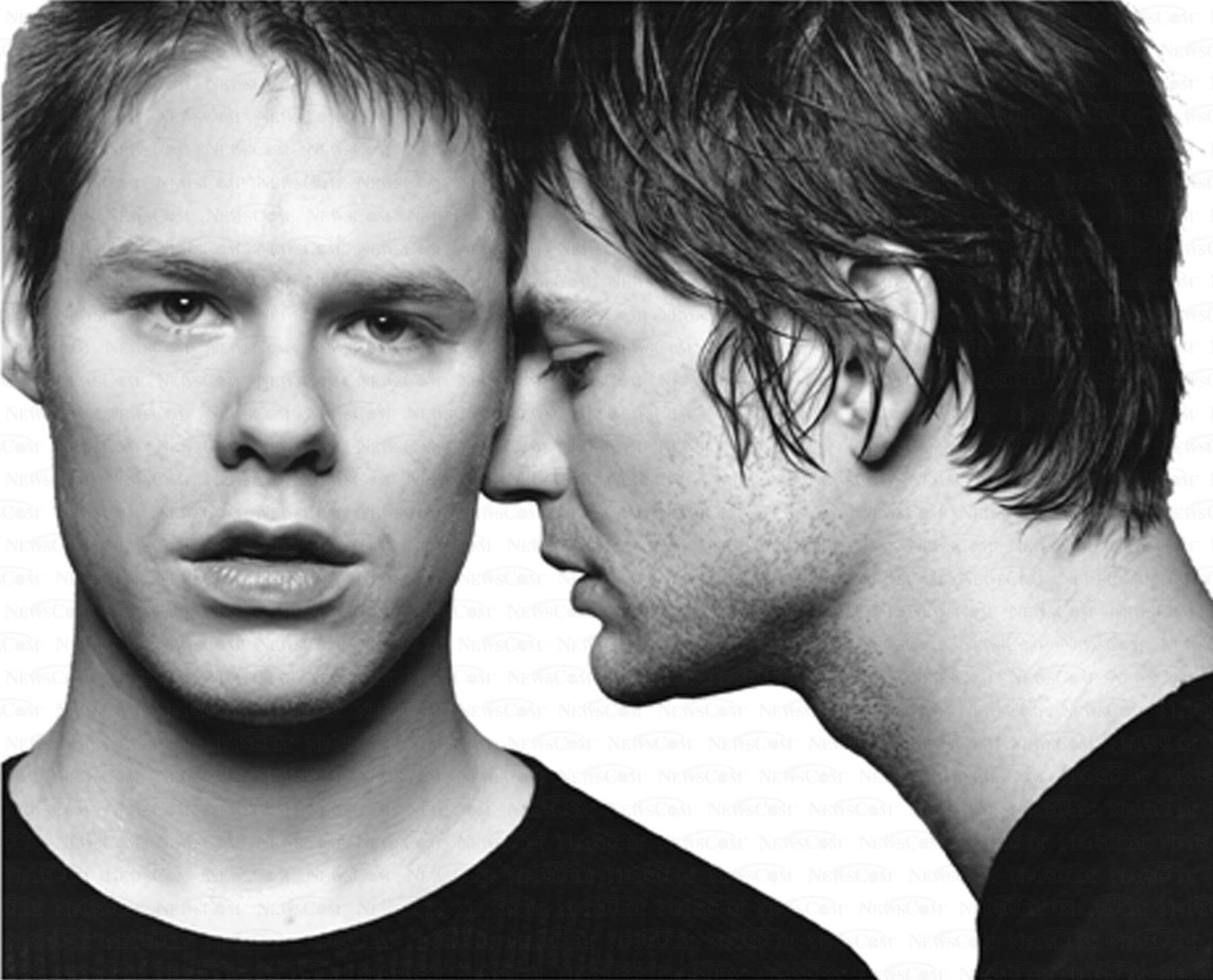 Brian Kinney is a successful advertising consultant and owns a lavish loft with Italian furnishing in Pittsburgh. Brian takes pride of his looks and physique. He is the alpha gay of the town and has "one guy one time fuck" policy. Every guy in the town wants to go with him. Brian despises love and relationship. Brian meets Justin (17 years old teenager) outside the bar in Liberty Avenue; an area in Pittsburgh filled with many gay bars and bath houses. Justin has a keen interest in drawing. In the beginning of the 1st Season, Justin develops feelings for Brian, despite knowing that Brian doesn't care about love. When his parents disapprove of his sexuality, Justin starts living with Brian. For Brian, his looks are everything. Brian begins to like Justin after Justin gets bashed at school, but would never utter those 3 magical words. Justin meets Ethan, an amateur violinist, and falls in love with him. Brian tells Justin that if he likes Ethan then he should move in with him. But later, Justin leaves Ethan when their relationship becomes barrier for Ethan's career. Brian, for the first time, says I LOVE YOU to Justin right after the blast at Babylon, a gay club which Brain had recently purchased. Brian later proposes Justin to marry him, but Justin turns him down saying that he (Brian) has changed but he shouldn't change his lifestyle for anyone. At the end of the 5th series, Justin leaves for New York to pursue his career as an artist but he promises Brian to meet every weekend.
Michael – Ben – Hunter (Queer as Folk)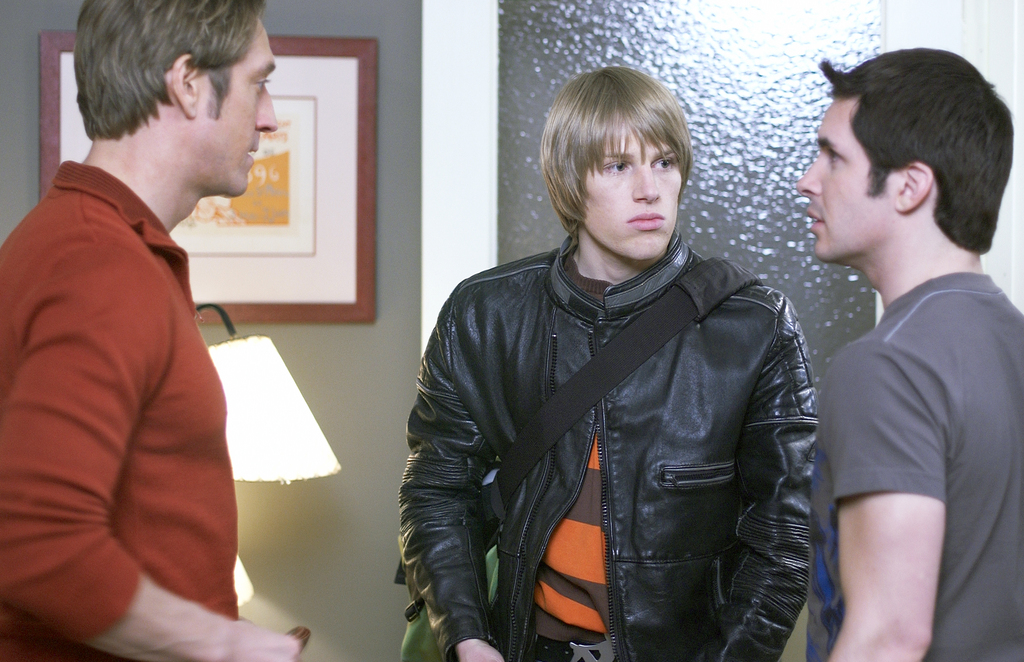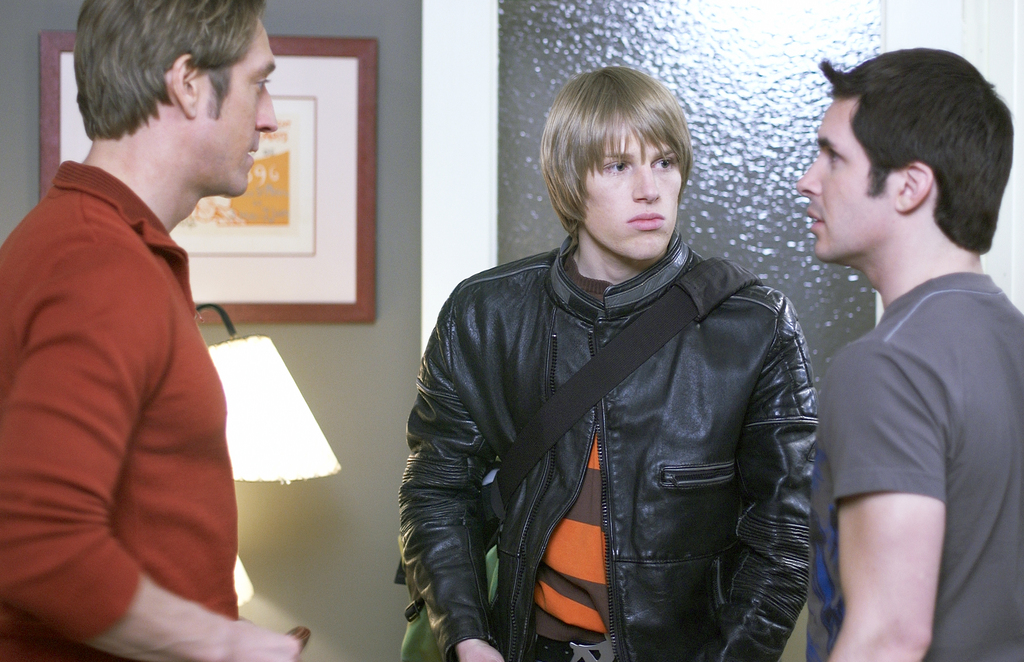 Michael leaves his job at Q Mart, a grocery store, and purchases a comic book store. Micahel and Brian have been friends since they were 14 and Michael always had a crush on Brian but never said it out loud. He meets Ben (a professor) when Ben steps in to his store to buy some comic books with gay superhero references, which Ben needs for his upcoming teaching session. Later Michael moves in with Ben. They get married in Canada during a pride drive (which American law doesn't accept ). Hunter is a 16 years old hustler who hustles outside Michael and Ben's home. One day Hunter gets bashed by homophobes and Ben gives him shelter. Later, they sign as his legal guardians and treat him as their son. In the last season, Ben and Michael tell Hunter that they'd surely adopt him legally, if the law allows them to.
Eric van der Woodsen (Gossip Girl)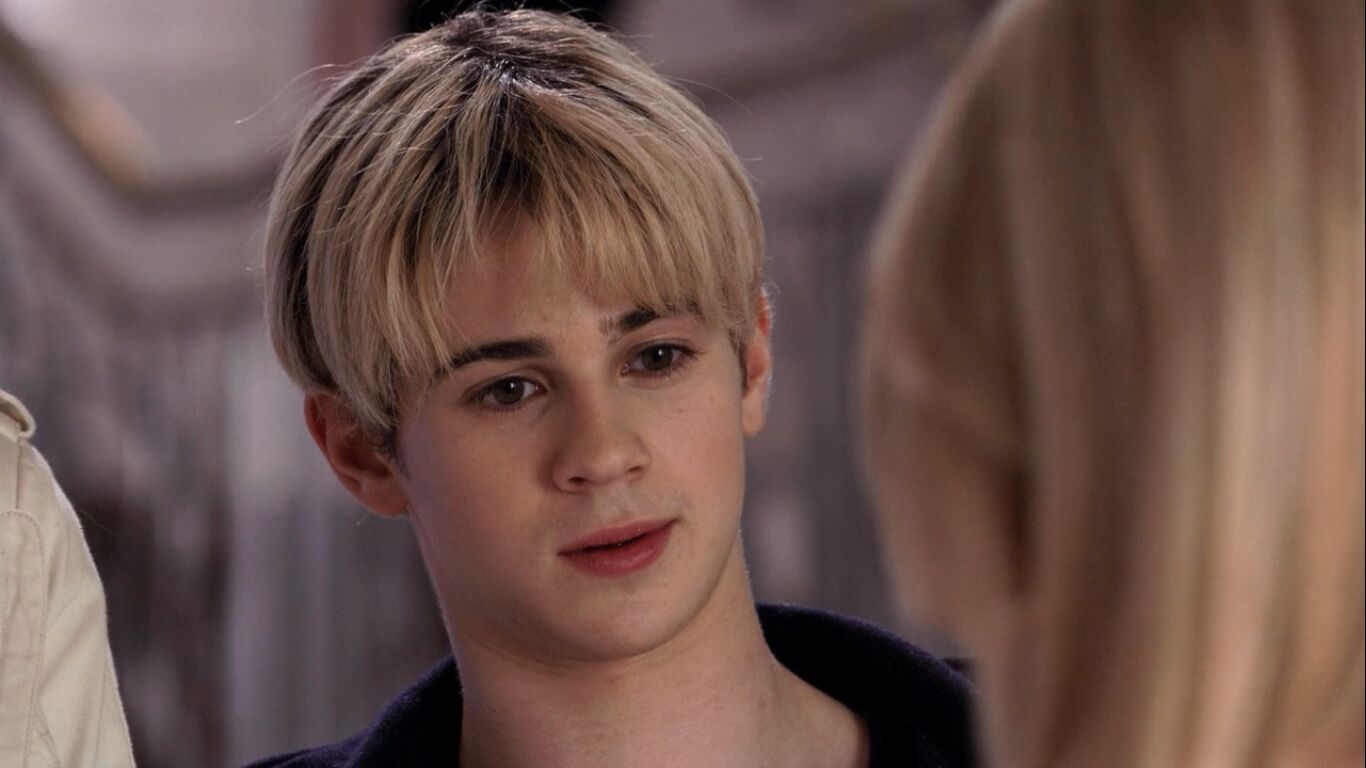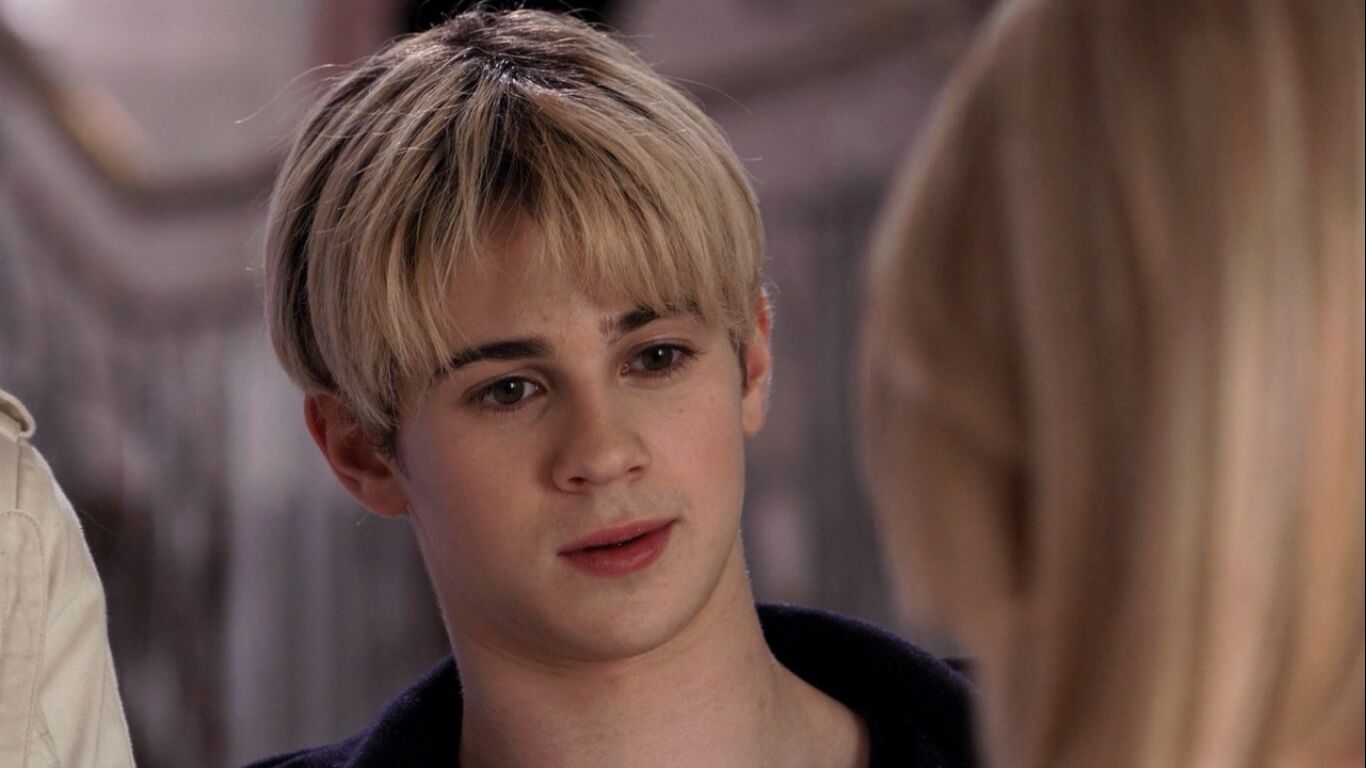 Eric is a high profile & troubled teenager living in Upper East Side, Manhattan. Eric stays closeted during the first season of the show until Georgina, the wicked friend of his sister Serena outs him. Eric has relationship and substance abuse issues because of being closeted and his mother Lily's multiple divorces. He dates his classmate Jonathan in Season 1. Eric finds emotional comfort in his step-dad Rufus and step brother Dan. Later Eric moves to London with his step sister Jenny to study at St Martin's.
Kurt – Blaine (Glee)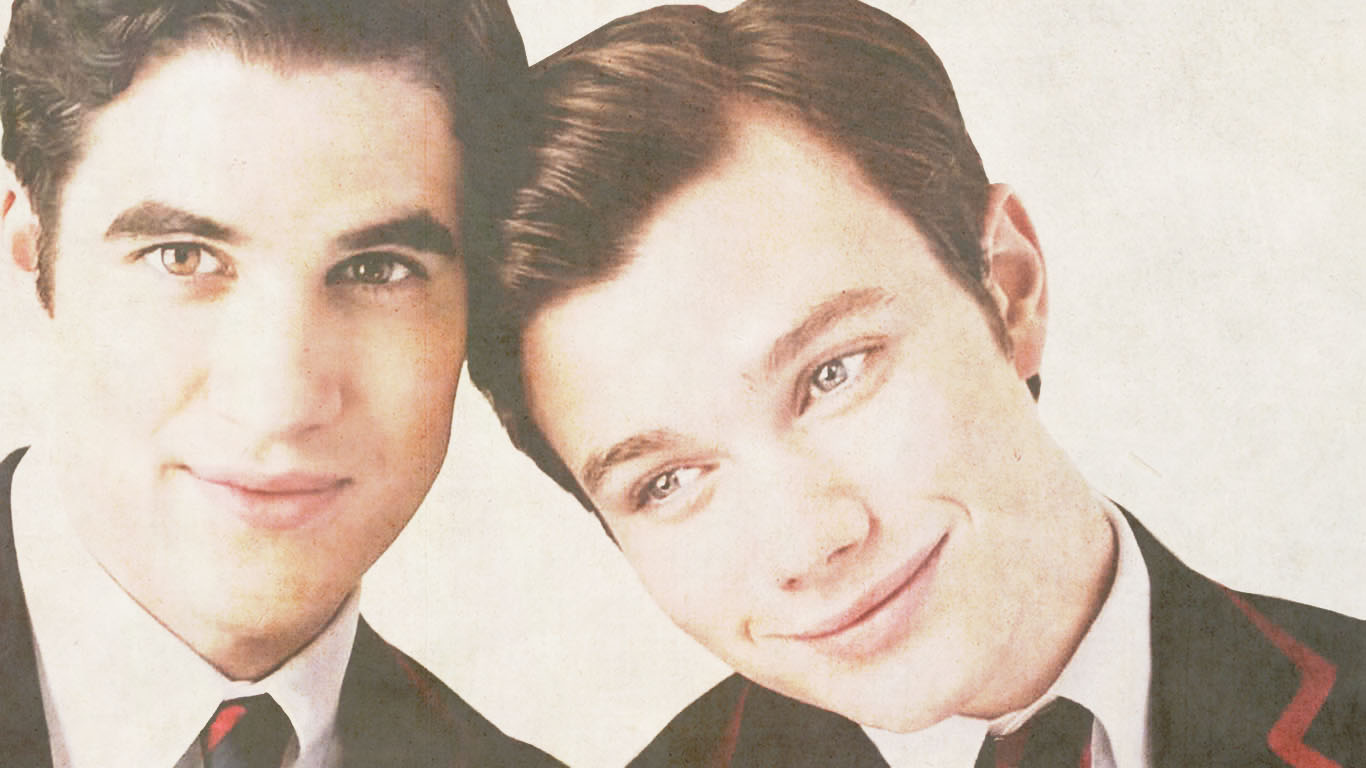 In the beginning of the series, Kurt is a freshman at McKinley High. Kurt is a member of One Direction, glee club. Kurt is proud of his sexuality but often gets bullied by fellow seniors at his school. He has a great sense of fashion and can pretty much flaunt anything he wears. Even while being thrown in a dumpster, he insists to take out his Marc Jacobs Jacket. Later, sick of being bullied by a closeted guy, Kurt shifts to a private high school, Dalton Academy and falls in love with Blaine, an openly gay teenager and lead singer for Warblers, glee club in that school . later Kurt, and then Blaine, shifts to McKinley High. During season 4, Kurt moves to New York to pursue his studies at NYADA, a dance and acting school. He gets an internship at Vogue.com . In Season 5, Blaine proposes marriage to Kurt, and he reciprocates positively.
Andrew Van de Kamp (Desperate Housewives)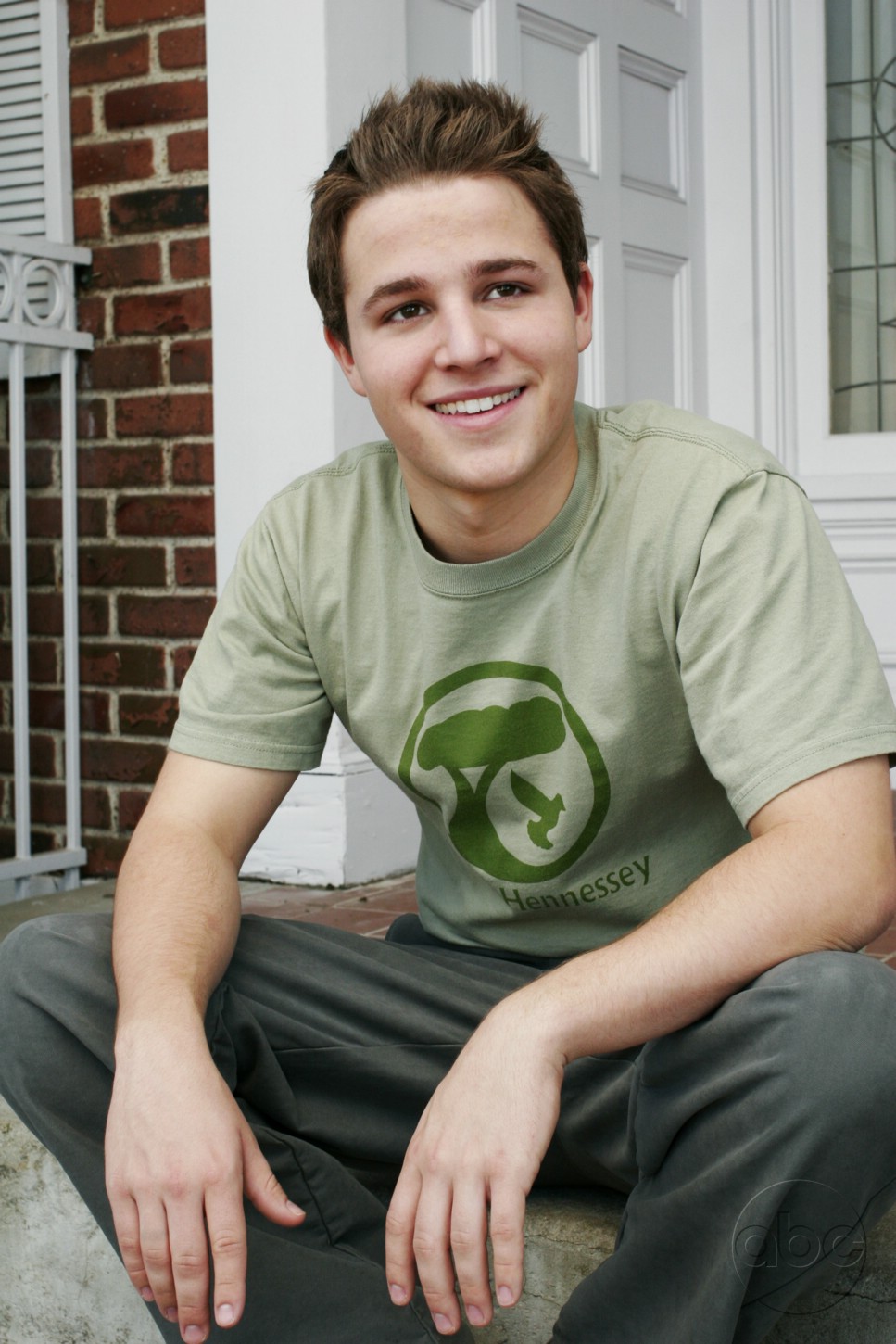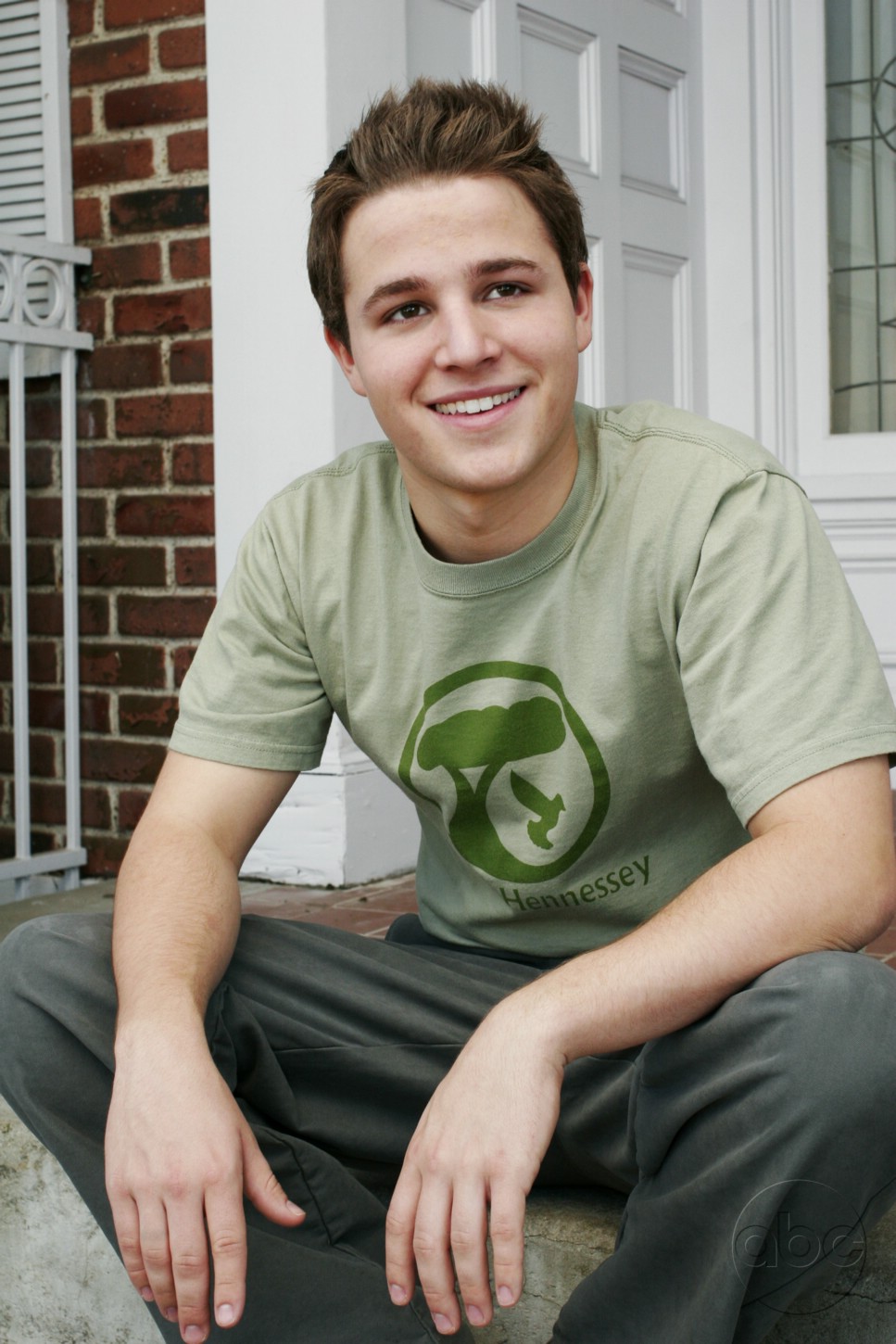 Andrew is a somewhat odd and stubborn teenager. He overruns one of his neighbours with his car while drunk. Andrew never agrees to what his mother Bree has to say and is always arguing with her. Andrew is dating his high school friend Justin during the 2nd Season. Bree freaks out on discovering Andrew's sexuality. She takes Andrew to a reverend to teach him to be a good Christian and not to sin. Later Bree abandons Andrew, which leads Andrew to be a hustler to earn his bread. When Bree sees Andrew in the news as a homeless teenager who is prostituting to meet his end, she brings him back but the chaos between them continues. Later Andrew falls in love with Alex, a young doctor (and ex-Gay Porn star) and moves in with him. Andrew joins Bree's catering company as her assistant and does a pretty amazing job. But when he takes to his old habit of alcohol, Alex leaves him. In the final season, Andrew is all set to marry a young heiress named Mary Beth only for her property but Bree outs him in front of Mary Beth and Mary leaves him.
Stanford – Anthony (Sex and the City)
Stanford is an old friend of Carrie Bradshaw, main character of the series. Stanford is out and proud but faces quite a difficulty getting a date because of his out of the shape body and baldness. Regarding this he says to Carrie, "Puberty is a phase, fifteen years of rejection is a life style". In Season 3, Carrie introduces Stanford to Anthony, an event planner. Though Anthony rejects him for the same reason, they develop intimate feelings for each other later and get married in Sex and The City 2 movie. On his wedding day, Stanford says to Carrie that he has been saving for the day since he was 15, but always thought he would end up marrying a chubby Jewish girl.
Marc st. James (Ugly Betty)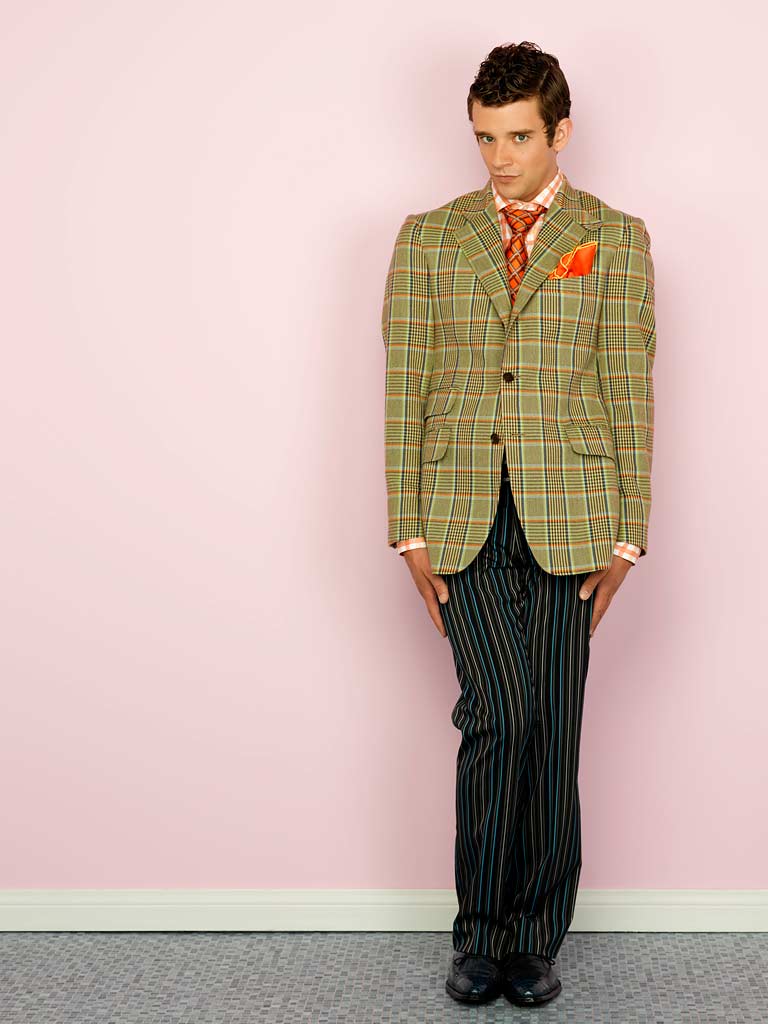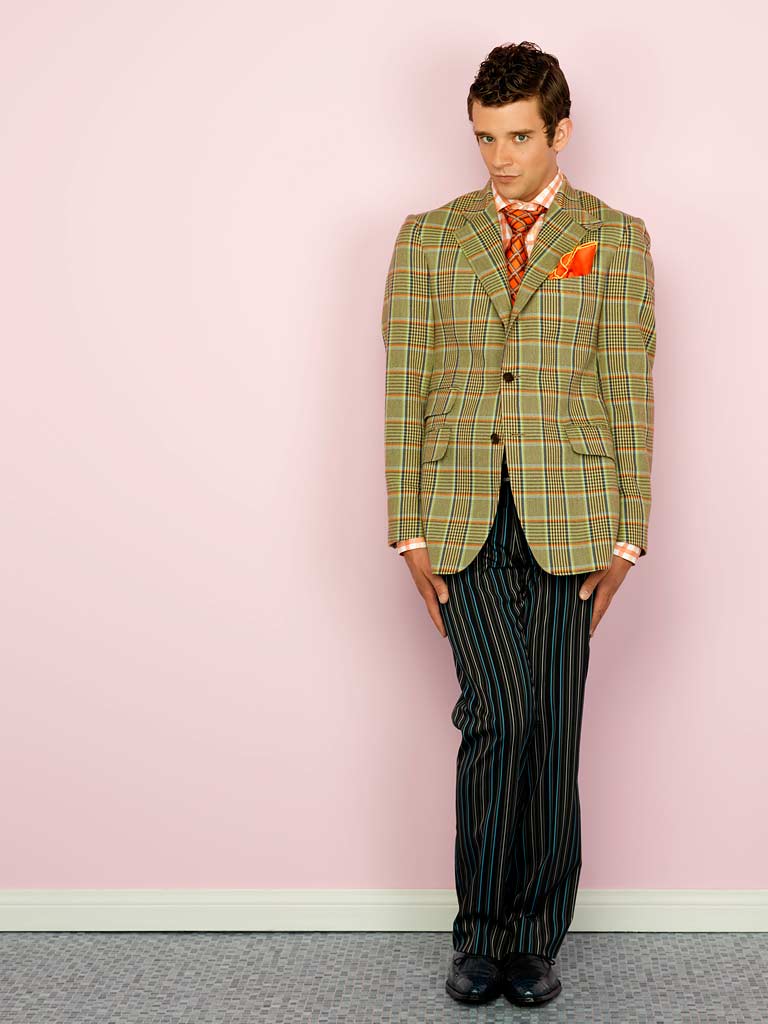 Marc is an assistant to a creative director at fashion magazine Mode. Marc and his best friend Amanda, a receptionist at Mode, are always mocking and making fun of everyone at the office. During Season 2, Marc dates Cliff, an over weighted photographer whom fashion conscious Marc finds distracting at times. They get engaged but Cliff breaks off the engagement when Marc cheats on him. Marc has his sexuality hidden from his mother and fakes a girlfriend whenever she is in town. But Marc comes out to his mother when she insults Justin, a nephew of Betty (who is a fake girlfriend for an evening), for his swishy behaviour.
Justin Suarez (Ugly Betty)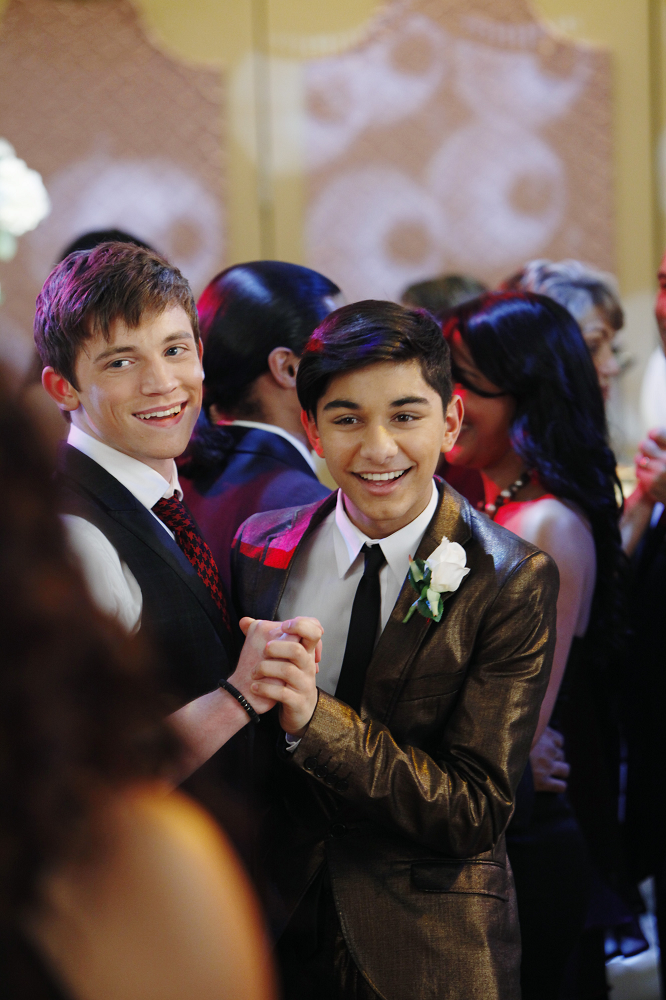 Justin lives with his mother, grand father and his aunt Betty. 10 years old Justin is pretty much gay in everything he does. He is very fond of fashionable clothes and never misses a beat of what is happening in the fashion world. He has very unique fashion sense and has knowledge of all the famous fashion people. Justin hasn't come out to his mother and goes to Marc whenever he needs any gay advice. Though Justin's family is aware of his sexuality, they wait for Justin to come out at his own will. Aunt Betty gets Justin an internship at Mode Magazine where Justin manages photo shoot of Shakira.
To Justin's surprise, homophobes at school declare him a Prom Queen during his prom, which he proudly flaunts and doesn't hesitate to dance with Prom King. In Season 4 he kisses Austin at the backstage during the school drama. Justin later comes out at his mother's wedding by having a dance with Austin.
Josh (The Originals)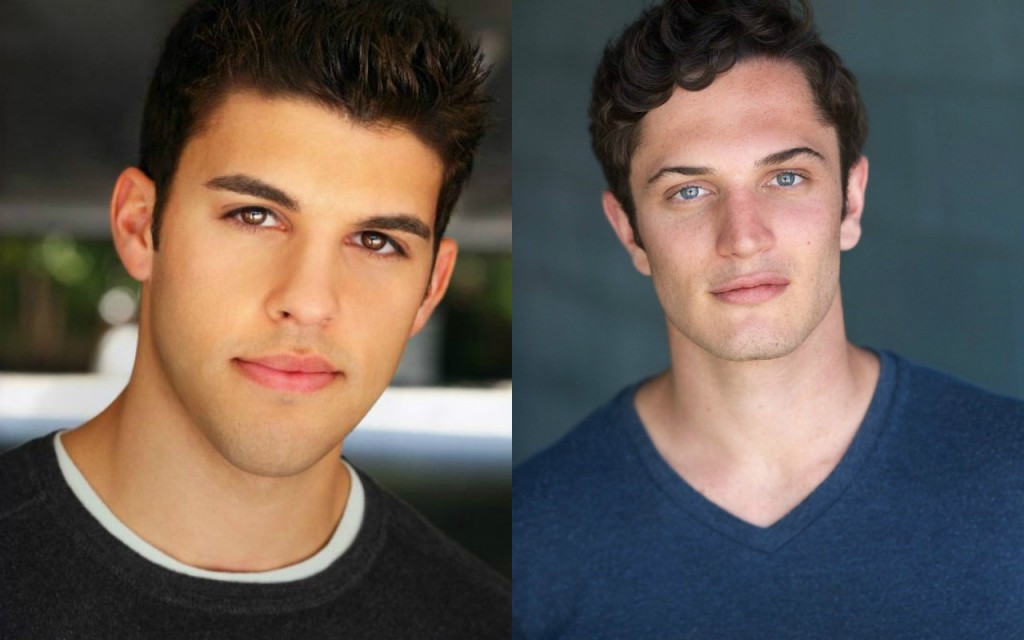 Josh is a vampire in the Vampire Diaries split off – The Originals. He is a pretty good violinist too. Josh remains pretty much closeted during Season 1. He is a good friend of Devina, a witch. In Season 2 he helps Marcel (vampire leader in New Orleans) to stop assassins from turning teenagers into vampires. During this time he meets Aiden, a werewolf and they develop mutual romantic feelings. On their first date, he asks Aiden to forget everything (mostly that he is a werewolf and his date is vampire) and be just human and feel the love.
Danny – Ethan (Teen Wolf)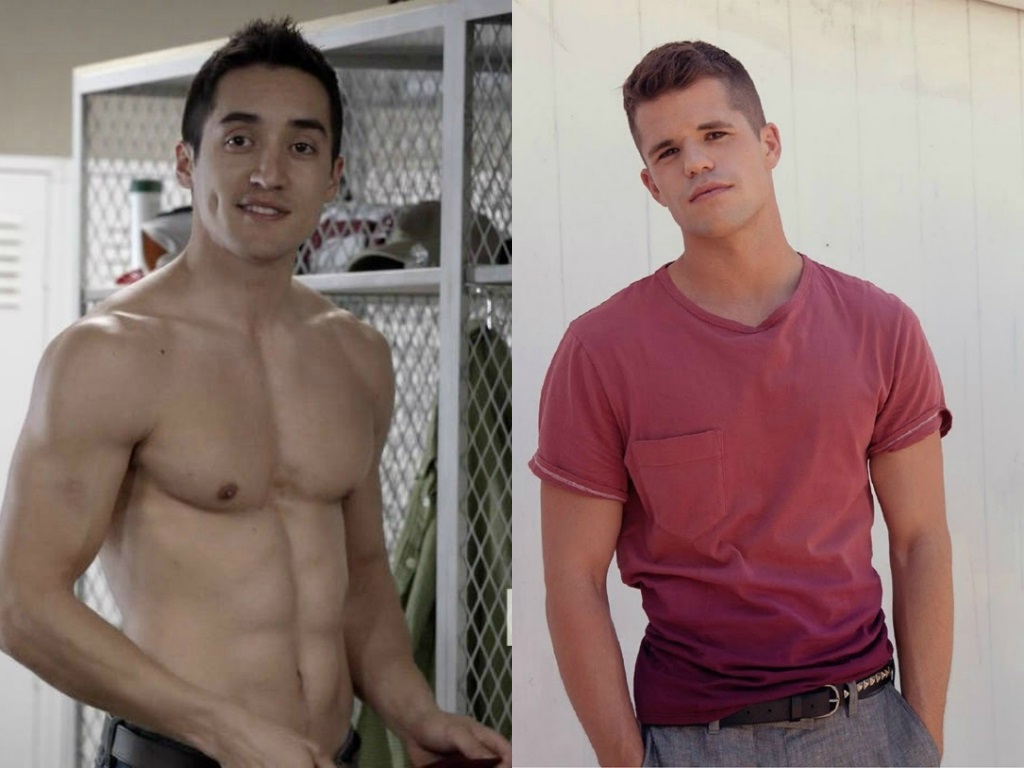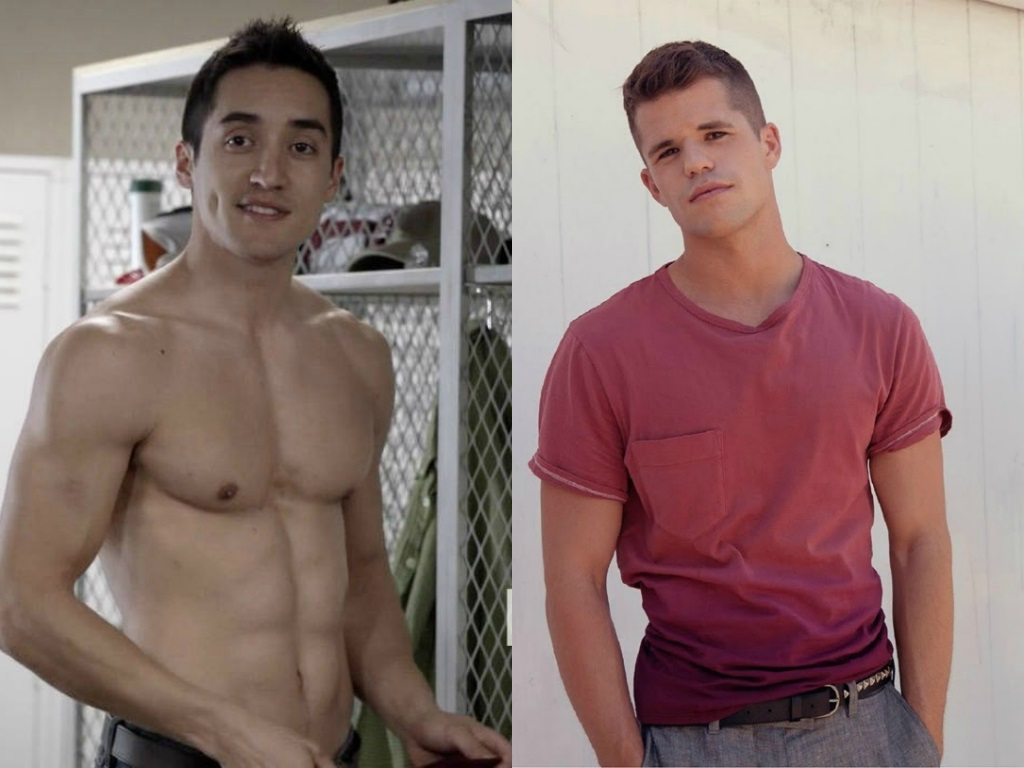 Danny is an alpha gay of the Beacon Hills High School. He is 6th player and a goalie of the Lacrosse team. Other than his Armani perfumes, Danny also flaunts his high grades in academics. Danny has had many breakups and rebounds during first two seasons. Danny is always there to calm the nerves of his best friend Jackson who has anger issues and later turns out to bekanima, a homicidal reptile. Danny meets Ethan, an Alpha wolf, in Season 3.By the end of Season 3, Ethan breaks up with Danny to move out of Beacon Hill city. But Danny surprises Ethan by saying that he has known all along about him (Ethan) being a werewolf.
Latest posts by Chirag Parmar
(see all)