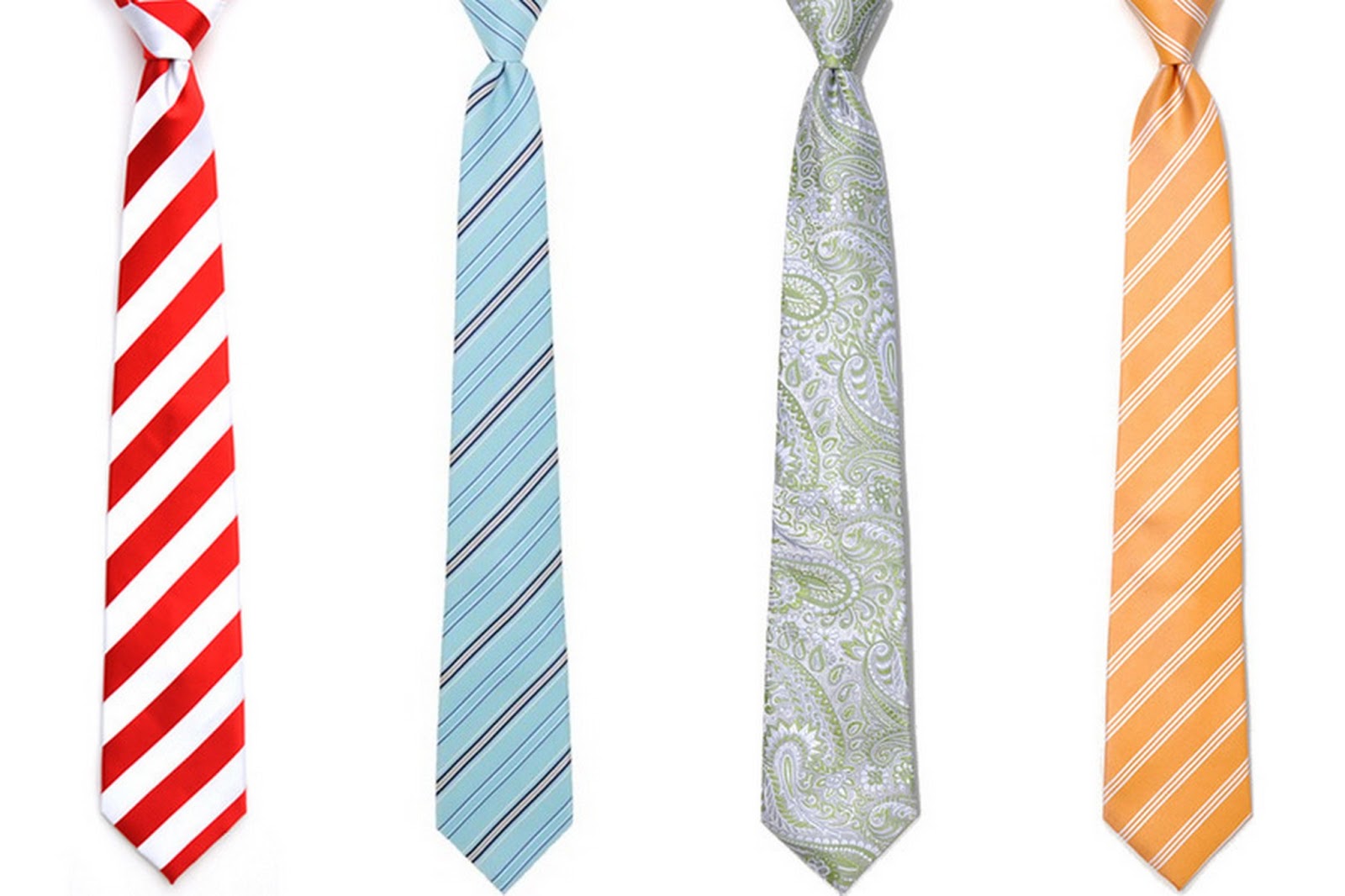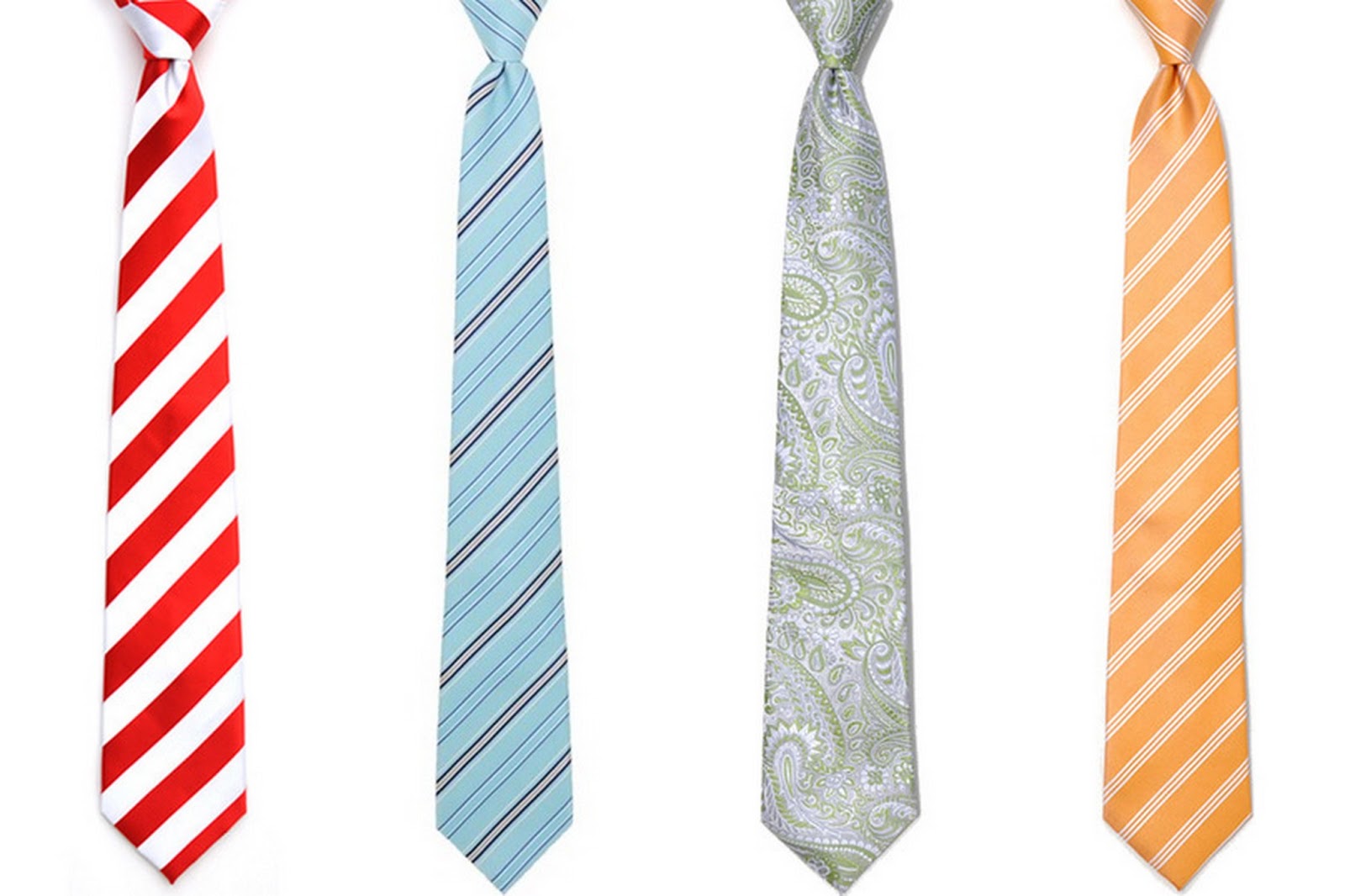 Tie – something that might not be the typical workplace necessity for us Indian, unless you are a managerial level employee. For them fashion may take a back seat while tying a tie may be daily ritual. At other events that may include social gatherings or business lunches, we cannot stop but get enough attention because of an unpleasant shirt-tie combination. Having perfect and creative shirt-tie combination is one of many ways to show your conscience and love for fashion in utterly formal environment.
Choosing the right tie
Buy tie that looks classy at a first glimpse. It will always make a first good impression. Classy doesn't necessarily have to be expensive. For instance, try avoiding something that shines much. Matte finish will make your look much easier and will divert enough attention to your entire attire. One of the so called rule says, your tie must always be darker than the shade of your shirt. A novicemay end up creating a match that is a disaster but as they experiment, mix and match, the results will improve. Another way is to watch and learn, from those who have hands on experience with ties.
Here are some thoughts on how to combine the tie and shirt
Plain Shirts: Plain shirts are part of every guy's wardrobe. Plain white and sky blue are the most prominent shade of shirts for any guy. With plain white shirt, any tie with stripe, checks or any sort of print will do well and hence bears minimum risk of making a case of bad fashion taste. For sky blue and pink shirts, you can try darker patterns or polka dots in shade of navy. Shades of oxblood and gold will go better with blue shirts. You can try deep forest green for effortless appeal.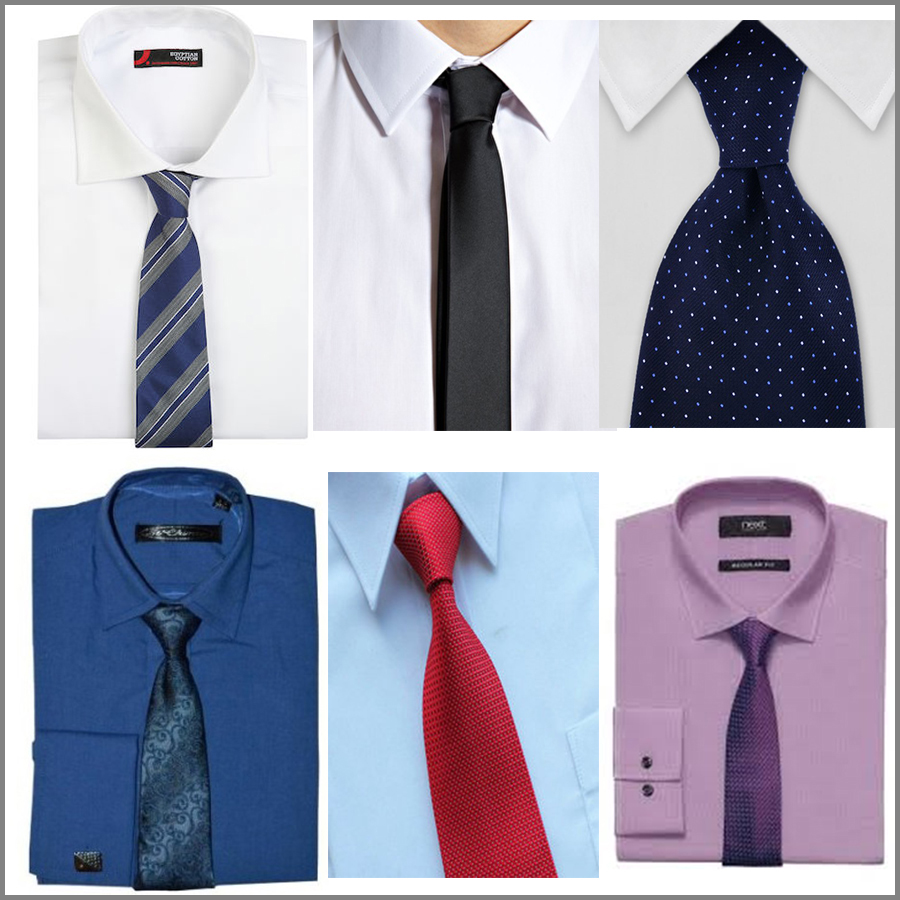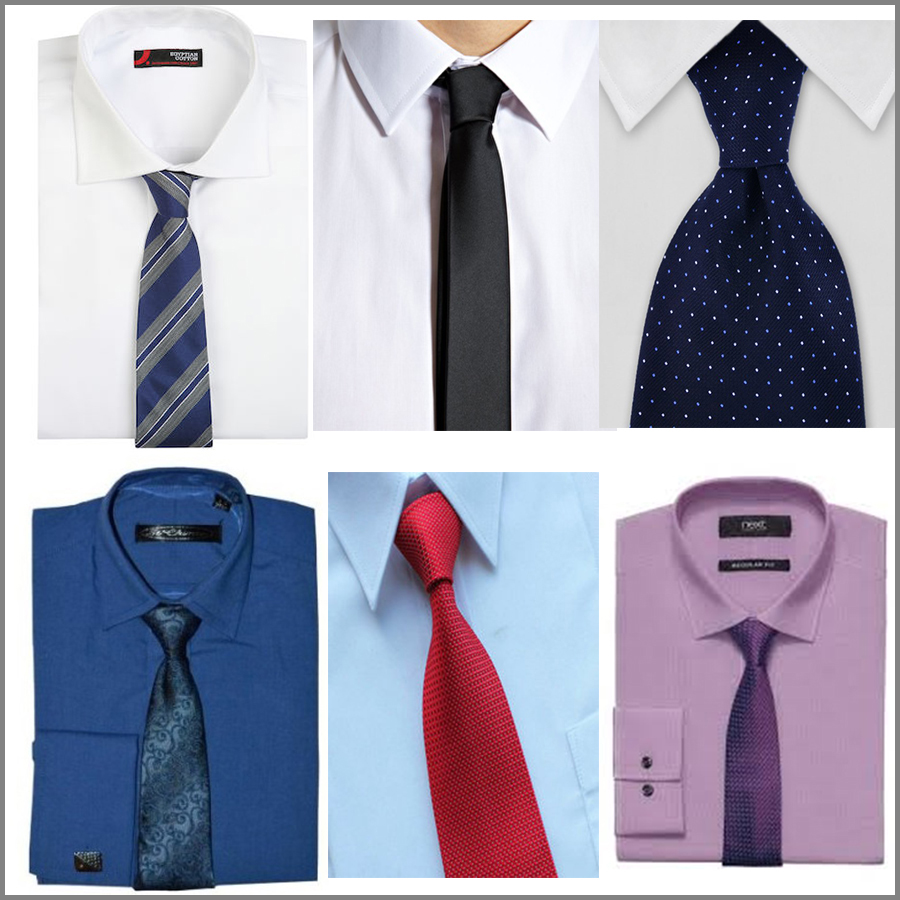 Striped Shirts: Striped shirts need more consideration and choosing a right tie requires efforts. Black or other darker shades of tie will go well with striped shirts. Also, the size/scale of print may play a vital role. Tie with bigger patterns of motifs do well with thin striped shirts while larger striped shirts do well with smaller motifs on tie. To make a perfect fashion statement, one of the stripe's colours must be one of the colours on tie. You can also try contrasting the pattern of stripes, i.e., chose vertical striped ties for horizontal striped shirt and vice-a-versa.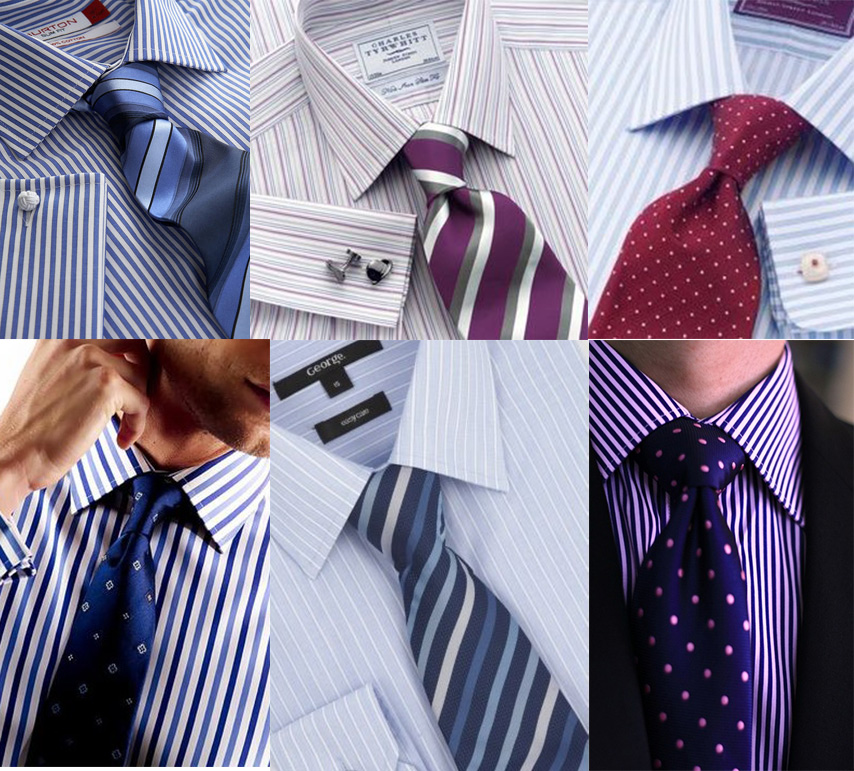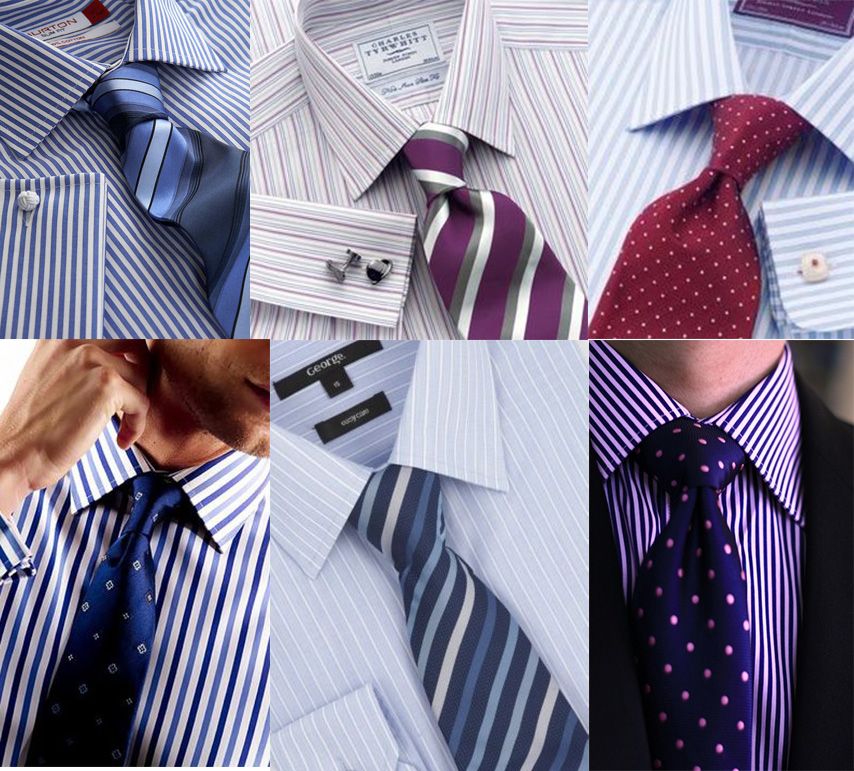 Checked Shirt: As per the fashion generalists, checks on your tie must be bigger than the checks on the shirt. For gingham Checks Shirts, using tie with contrasting shade will do well. Striped ties can be well combined with checked shirts. Chose a tie with bigger bolder prints than on the shirt and make sure that at least one of the colours of tie and shirt is matching. Polka Dots can do well with checked shirts too keeping in mind one same colour principle. Avoid geometric prints for checked shirts to save you an unfortunate shirt/tie combination.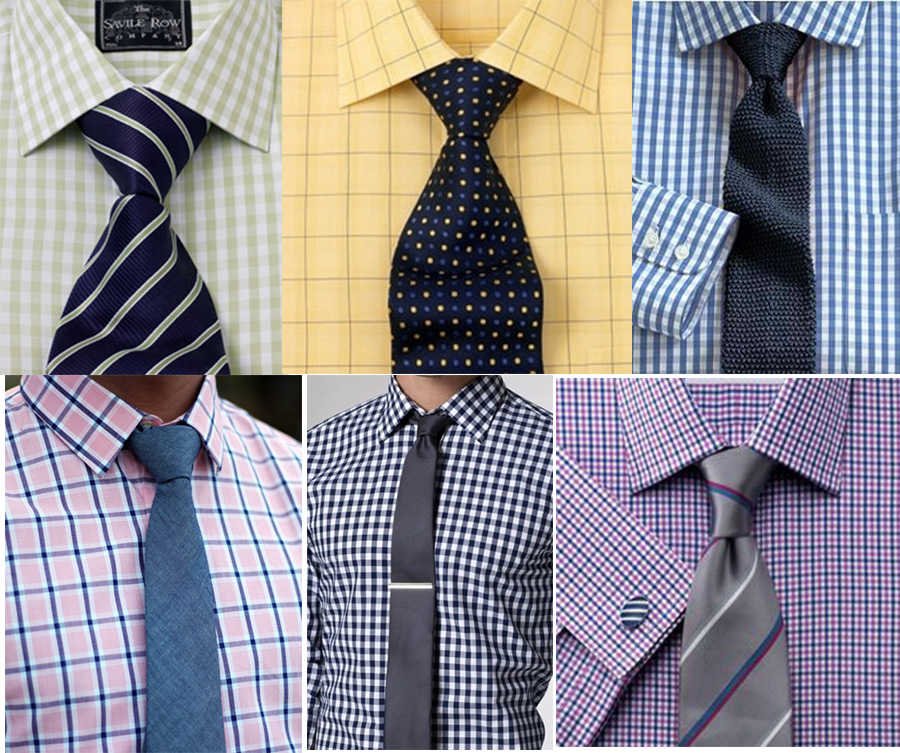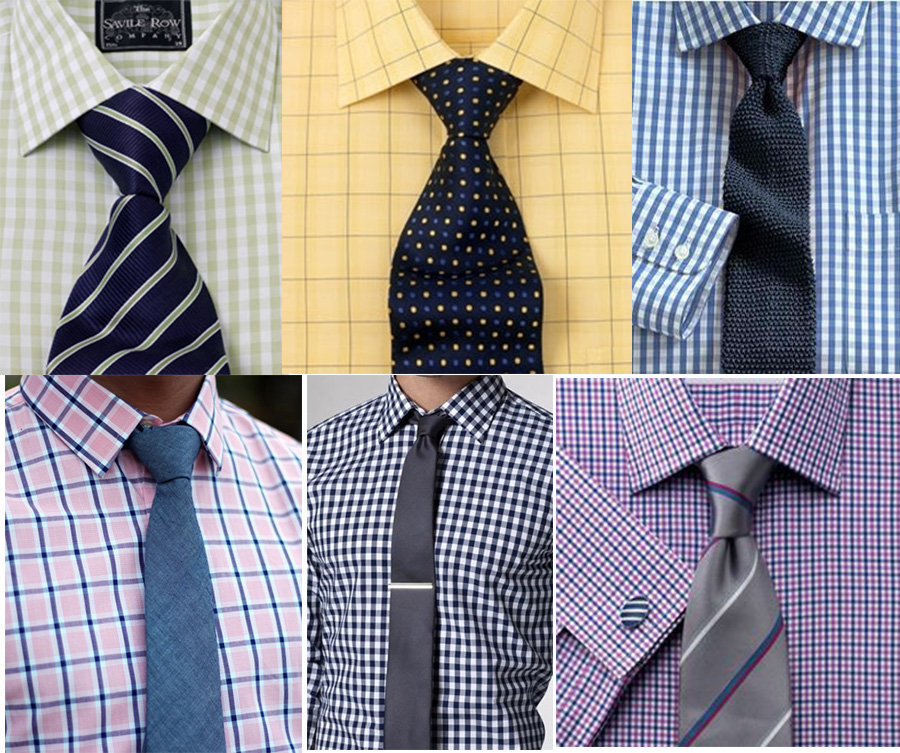 Conclusion
Bad combination of tie and shirt will make you the laughing stock at workplace while constant best pairs of shirt-tie will make you most sensible guy around the workplace. Experimentation and practice makes one better match maker.
Latest posts by Chirag Parmar
(see all)