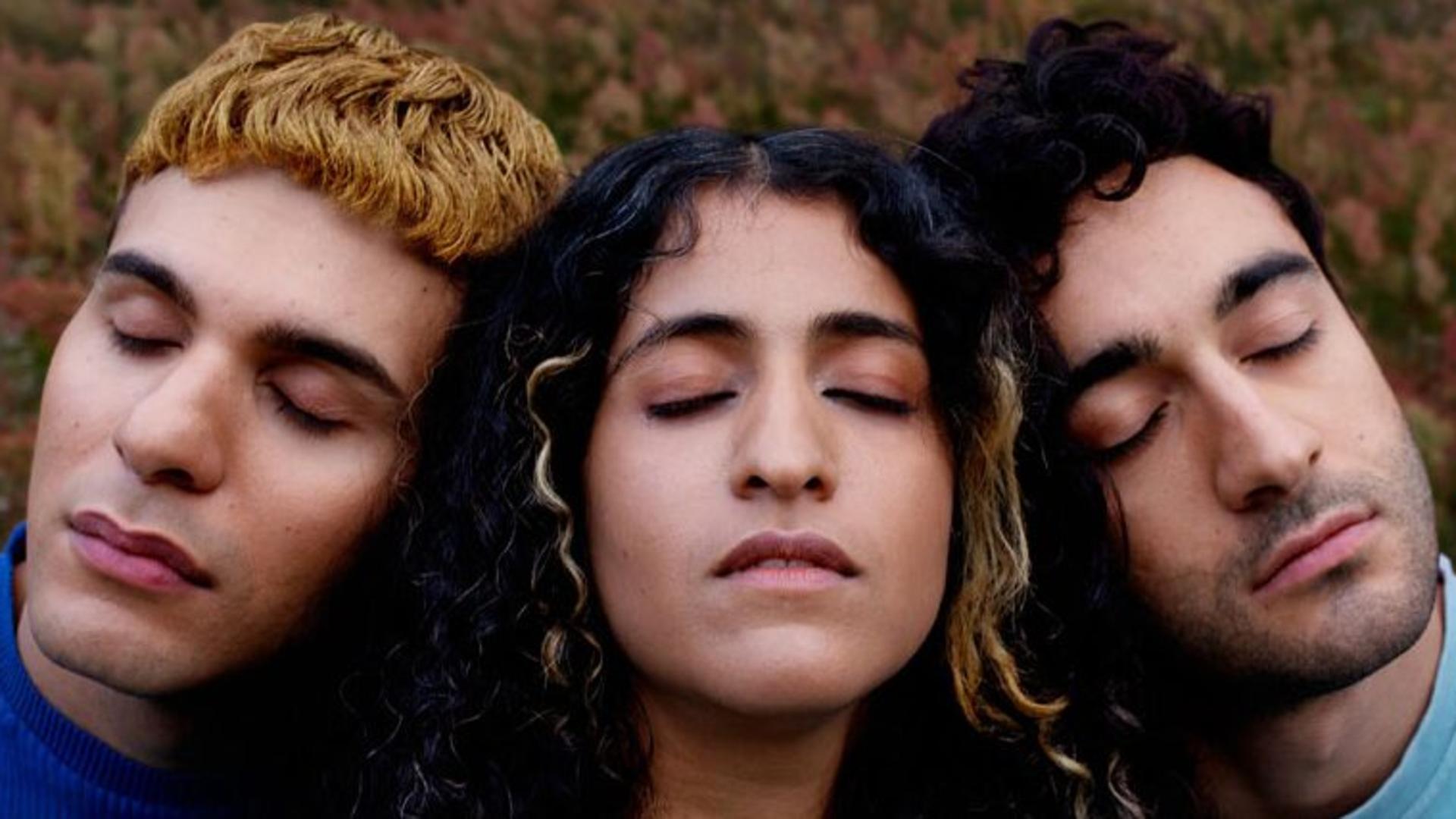 The Farsi word for being a homosexual is Hamjennsgara. The audience is made aware of it during a tender moment in the film shared between the flamboyant protagonist Parvis Zadeh and his mother. Parvis was born in Germany to Iranian immigrant parents. So now he finds himself in a unique position leading the carefree queer German life via gay apps but at home he is constantly reminded of his roots through the Persian lifestyle. Parvis's words – I think I am many different things – is the perfect way to describe him.
The literal English translation of the German title (Futur Drei) of the film is Future Three but it is marketed for the English language audience as No Hard Feelings. This seemingly out-of-place and lost-in-translation sentiment is also reflected in the personalities of the three main leads of the film – Parvis, his love interest Amon, and Amon's sister Banafshe. Amon and his sister are Iranian refugees staying at a refugee detention centre. They aspire towards the German life but have no idea how to cross over into it. They are stuck in a limbo. This is where Parvis comes in with his childlike optimism who dares them to dream for a happy future. For a while, happiness did seem to be within their grasp; the montages of the three protagonists club hopping, boozing, dancing and aimlessly wandering about are all evidences of it.
The heart-to-heart connection between Parvis and Amon was instantaneous. However, it is the obstacles in their courtship that reveal themselves intermittently. Amon, who lives in a refugee centre, is constantly reminded by the inmates to stay away from Parvis – Don't talk to him again. That shit's contagious, warns one of the fellow Iranian residents of the centre, referring to Parvis's homosexuality. Parvis is openly gay and his progressive parents are supportive of it. He doesn't believe in toning it down when it comes to displaying his sexuality. There is an explicit self-pleasuring scene of Parvis, in the film, that leaves nothing to imagination. Amon, on the other hand, doesn't have the luxury of being his true self at all times. It is only during the stolen moments of the day that he spends with Parvis, is when he gets to be himself. During an intimate conversation with Parvis, Amon says, "It's difficult enough to be myself…" and points out the futility of learning German for the sake of being officially accepted into a country where he will have to re-construct his identity from scratch.
The next obstacle in their courtship is the inevitability of deportation that Amon's sister Banafshe faces. He shares an inseparable bond with his sister, confiding in her on every detail of his life and Banfshe, on her part, assumes the role of an anchor to his turbulent thoughts. The emotional turmoil that he goes through in the anticipation of being separated from her, also in a way, restricts him from exercising his free will in the matters of the heart. In fact, both Amon and Parvis's sisters, play an important role in their lives. They embrace their sibling's homosexuality without any qualms and mitigate their existential crisis to a large extent.
The film adamantly focuses on the headspace of the three main leads. Parvis who is a German citizen comes into the lives of Amon and Banafshe, thanks to his recklessness, resulting in 120 hour community service at a refugee detention centre. The difference in their outlook towards life is conspicuous in their conversations. Parvis has a rose tinted vision of life whereas the other two leads are constantly aware that their happiness and freedom are anything but permanent. Together the trio feed off on each other's strengths and life force. One common feature that binds them together is that they are all misfits in their own way. Parvis with his blonde-dyed hair is constantly made to feel 'different' by his Caucasian online hook-up partners as they unfailingly refer to him as 'ethnic' and 'hairy/darker-skinned-guy'. So, he is not entirely oblivious to the feelings of Amon and his sister, despite his secure social standing in a country that he has come to call home.
The film begins with the flashback of a small boy dancing while dressed in a girl's outfit. As the film progresses, it becomes clear that the boy in the video is Parvis. As a grown-up young man, Parvis is still the same dancing and self-adoring person, all thanks to his accepting and understanding parents. The company of Amon and Bana gives him an opportunity to come-of-age, so much so, that towards the end Bana asks Parvis to take care of her brother Amon, as she is about to be deported back to Iran.
The lack of a tight screenplay makes the film monotonous towards the end and kills the anticipation of any new happening. Also the ending can be predicted way before the end credit rolls. However, the film succeeds in addressing multiple issues like the plight of immigrants, transculturalism, intergenerational bonding, sexual fluidity and homophobia; giving equal space to all the issues, throughout the film. Director Faraz Shariat begged the prestigious Teddy Award at the Berlin Film Festival 2020 for this timely, visually arresting and emotionally satisfying drama. It was also the opening film at the recently held 12th Kashish Mumbai International Queer Film Festival.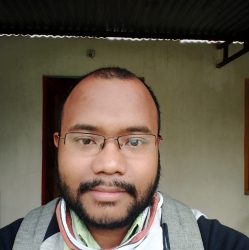 Latest posts by David Lagachu
(see all)