A 22-year-old transman, Atherv from South Delhi visited a covid-19 vaccine centre near his house to get vaccinated. Little did he know that he would be humiliated by the people and the medical staff there because according to his documents he is a woman, but since he is a transman his voice and the way he appears is like that of a man. Looking at the document and his behaviour the medical staff asked, "Your document says you are a woman but you look and talk like a man. How can we vaccinate you?" Atherv shared how he was humiliated when he visited a common vaccine centre.
The reaction of the medical staff and the people around him in the vaccine centre made Atherv so uncomfortable that he left the place. "They made me feel very uncomfortable. The centre was full of people. I immediately left from there," told Atherv. He is a graduate and works in a retail company as an associate analyst. Atherv got himself vaccinated with the first dose at the end of September at a vaccine centre that welcomes the transgender community.
This is not the only case of humiliation with the transgender community, but there are many such incidents across India. Another transwoman Lovile Piku, 40, from Kolkata had submitted her Aadhaar card to a vaccine centre in April and was asked to wait for a call from the centre. However, her wait got indefinite.
"I, along with 5-6 more from the community, submitted the document in the hope that we will be vaccinated early. However, we were sent back home every time we would visit the centre for vaccination. We were asked to wait for a call from the centre but we never received any call. Eventually, we had to give up," shared Lovile Piku of her ordeal to receive a covid-19 vaccine dose directly.
However, she got her first dose of vaccine in August along with others through a Kolkata based non-profit organisation (NGO) called Kolkata Anandam For Equality and Justice. The NGO spoke to the authority and made it easy for the community people to get vaccinated.
The organisation had also organised a vaccine centre for the community in September for a week and managed to get about 300 people from the community vaccinated. "The community people refuse to visit common vaccination centres because they are afraid of being judged and humiliated by the reaction, behaviour and disrespectful gaze of others. That is why we are in talks with the authority to organise a vaccine centre for the community people in future also," told Sintu Bagui who runs the organisation. He also requested the authorities to allow the community people whose documents show different gender than they are for vaccination.
Apart from documentation issues, the social stigma associated with the community also scares the people of the community to visit the common vaccine centres. 19-year-old Kanpur's Tarana Kapoor who is a trans woman visited a vaccine centre about three weeks ago. She did not have any issues with her documents, but the people in the vaccine centre standing in queues for the vaccine were looking at her awkwardly.
"They were looking at me as if I were an alien. I don't know why we are looked upon differently. It was embarrassing but I had to get vaccinated so I tried to mind my business and left. That is the reason many from our community don't want to get vaccinated. It is humiliating to be seen with disrespect and differently," told Kapoor.
An NGO called Kanpur Queer Foundation which works for the welfare of the LGBTQ community has been running an awareness campaign and urging the transgender community people to get vaccinated. The organisation claims that only 3-5% per cent of the community is vaccinated. Anuj Pandey, co-founder of the Kanpur Queer Foundation said that the NGO is planning to conduct a one week or ten-day long vaccine centre for the community in October.
"We want to organise a vaccine centre exclusively for the trans community people so that many people from the community can get vaccinated. We have discussed this with the district magistrate and got permission for the same. There, transgenders will not face any issue with documents and also will be welcomed respectfully by the medical staff," said Anuj.
Those who are in the process of transition from one gender to another which is called Sex reassignment surgery (SRS) are also scared that the vaccine will have a severe effect on their health. That is also one of the reasons why many of the community people are hesitant to get themselves vaccinated. However, people from the community only say the vaccine has no such effect.
Urooz Hussain, a trans woman from Noida, told that she is in her transition process and also took her first dose of the covid-19 vaccine in August. "I don't think there is any effect on my health. Generally, those who take the vaccine feel weak, have fever and body ache, but these are common symptoms. However, if anyone thinks so then they should reduce the dose of transition medicines during the vaccine period," said Urooz.
Urooz runs a restaurant in Noida which is run by trans people only. She has also donated food kits to many people from the community during this tough time of the pandemic. She has also organised a vaccine centre exclusively for the community people in Noida with the support of the district magistrate. "I believe there are about 2000 trans people across Noida and almost all are vaccinated," claimed Urooz.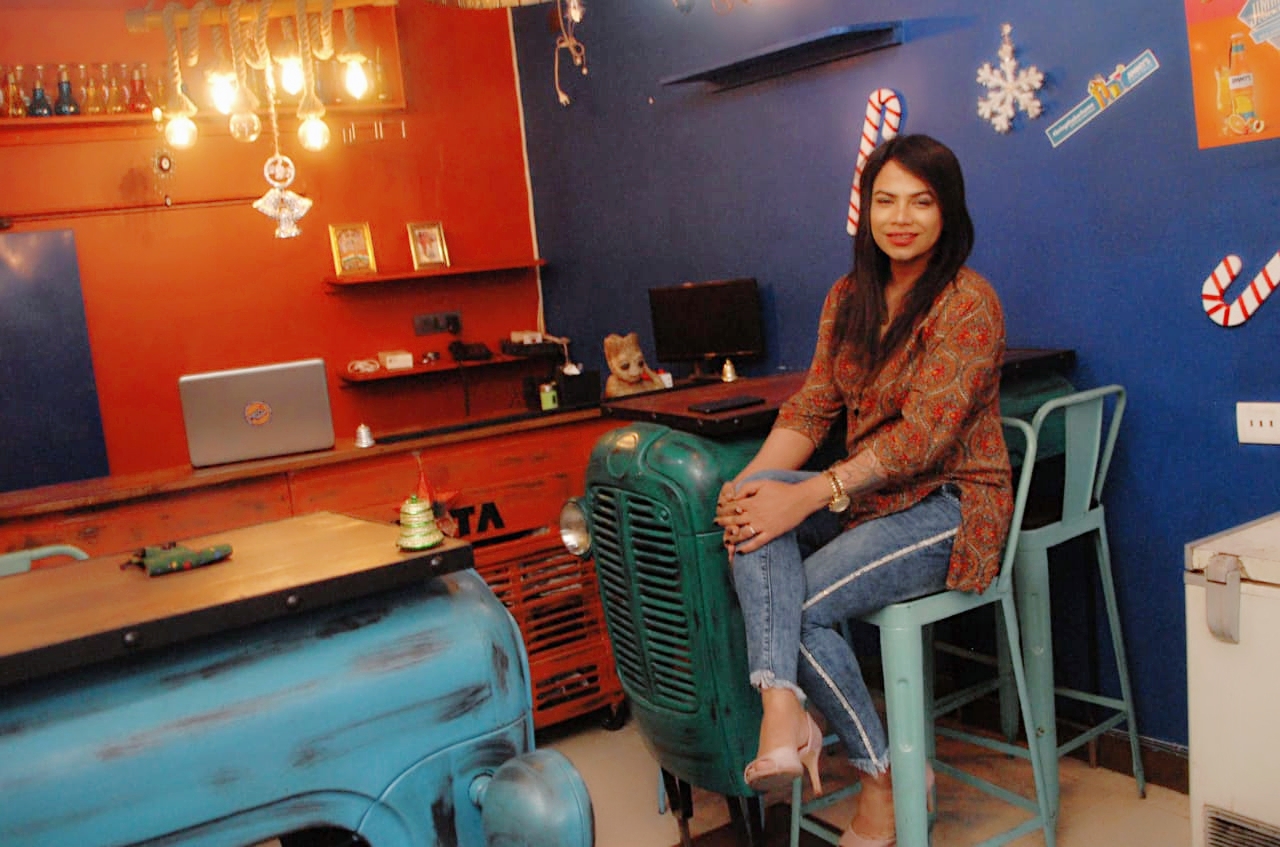 On the other hand, Manish Jain who is a co-founder of Kineer Services, which works for the transgender community, said that the government has no clear information on whether the vaccine will affect those who are under transition.
"Apart from this common misconceptions that vaccine will kill them or they will have severe health issues after getting vaccination are prevalent not just amongst the transgender community but other communities across India," said Manish. Laxmi Narayan Tripathi is the other co-founder of Kineer Services private limited.
The Kineer Services also came forward and launched the biggest vaccine drive for the transgender community. The organisation collaborated with Adar Poonawalla, Apollo Hospital and Villoo Poonawalla Charitable Foundation and set up 200 vaccine centres across India exclusively for the community. They have customer care numbers 95512 77311 and 95512 77300 through which the community people can register themselves and then visit their nearby vaccine centre without fear of humiliation and stigmatisation.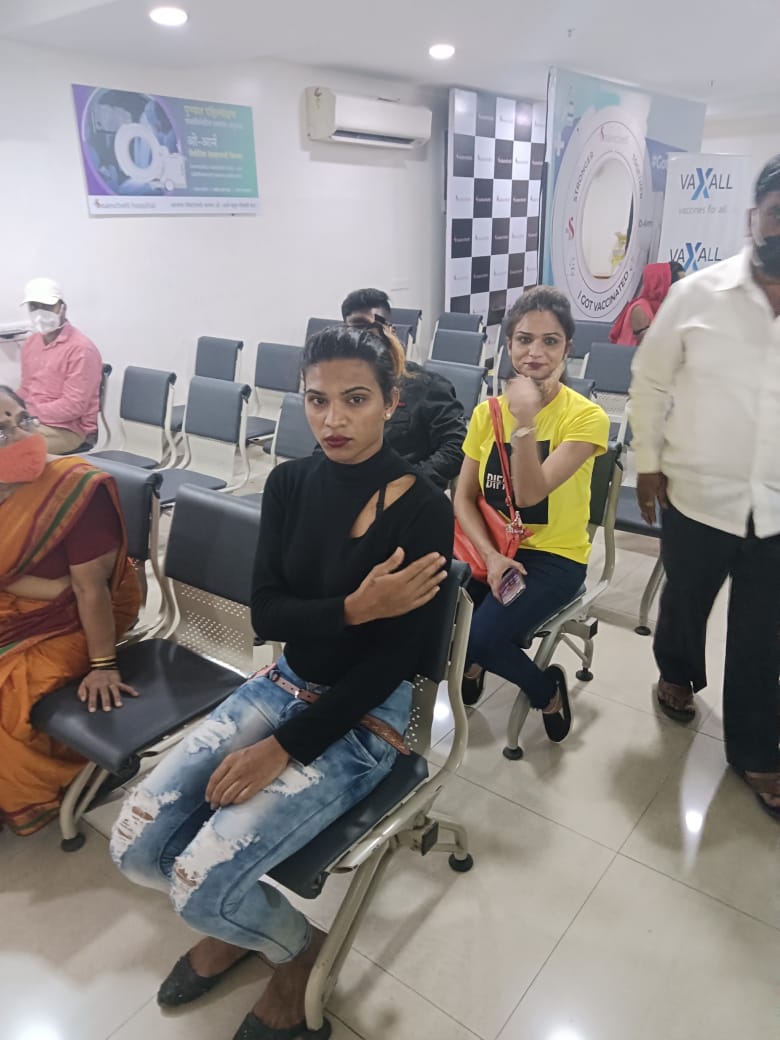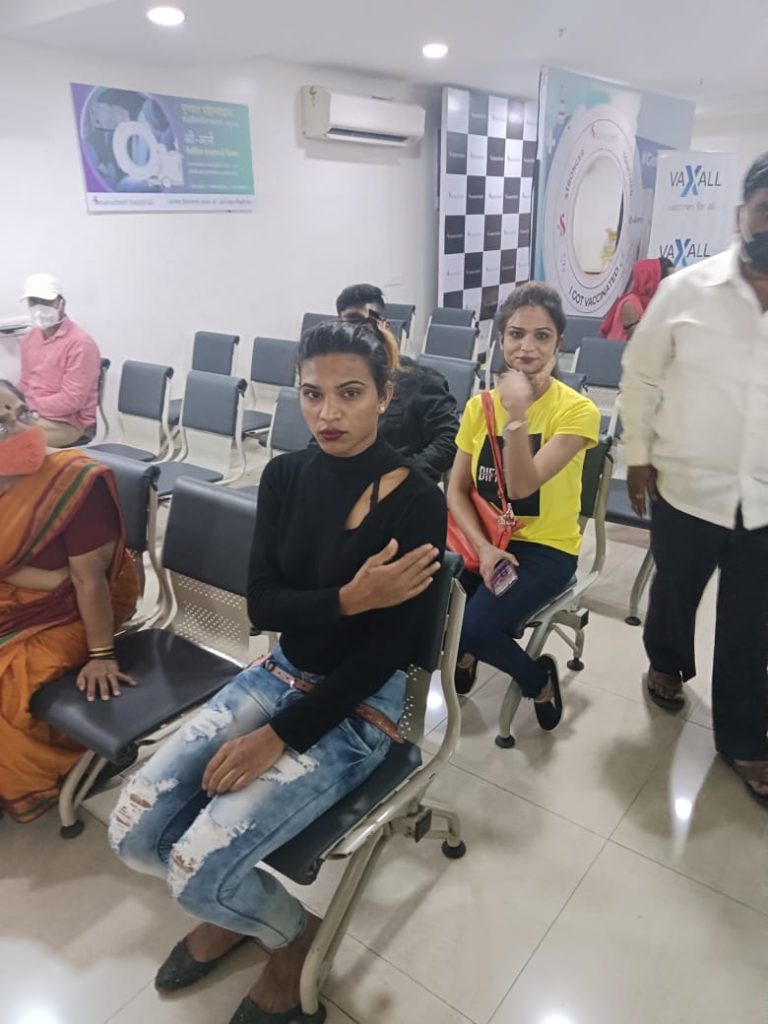 "It is exclusively for them (transgenders). They don't need to be scared of anything. They have the best quality vaccine there because Apollo is a trusted brand. Moreover, they are welcomed without judgement by the medical staff when they visit for the vaccine in our transgender vaccine centres," told Manish. It was started about one and a half months ago. That is where Atherv also got vaccinated.
Manish also said that the service is free. Trans people don't have to pay anything for the vaccination. So far around 500 people from the community have been vaccinated across India under the drive. "We are thankful to Adar Poonawalla to fund this initiative and Apollo Hospitals for better services and welcoming the community people wholeheartedly," added Manish.
Manish further added that they are providing vaccine services for free because the community people face financial issues more than the straight community as they are thrown out of their houses for being who they are, and are not educated enough to earn a living. "Most of them survive on begging money in toli badhai, on traffic signals; and sex work. All these have been affected badly due to the coronavirus pandemic," said Manish.
Manish also said that according to data, there are 45 lakh transgender people across India. "We are aiming to cover all the people from the community. The campaign will run for more 6-7 months," added Manish.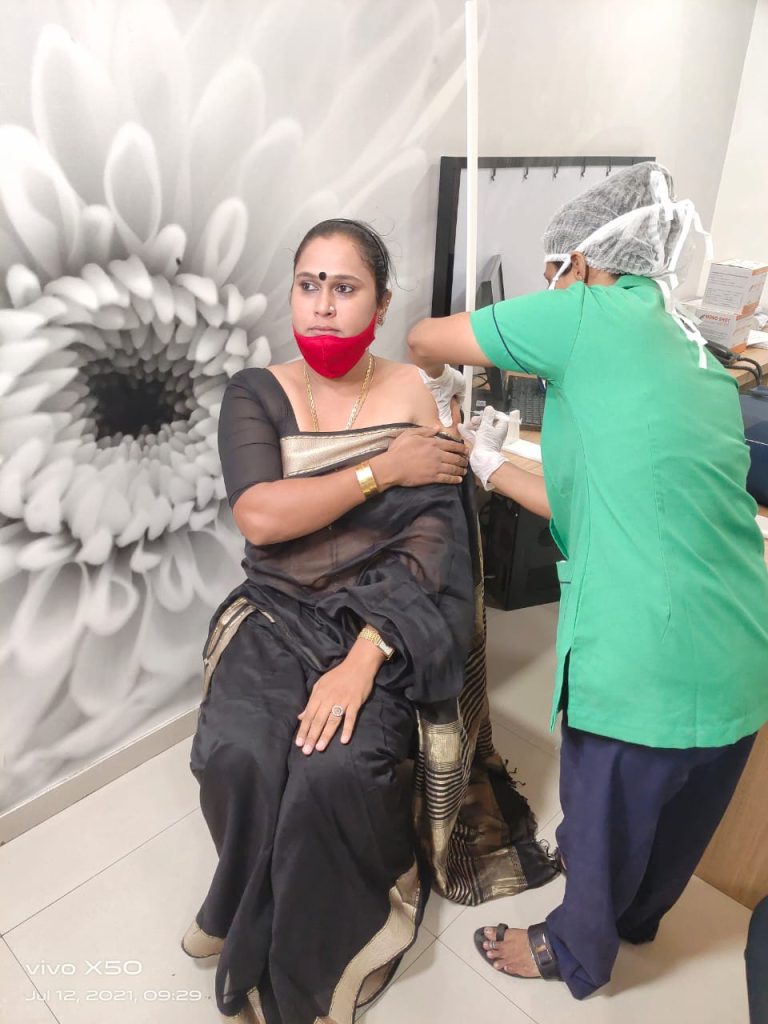 Apart from Kineer Services, a Mumbai based NGO called Shiv Shakti Foundation in Worli also spoke to the municipal officials and requested them to give vaccine services to the transgender community even if they have document discrepancies.
"Through our efforts, in Worli, the vaccine centres are also giving them (transgender people) a priority. They don't have to wait in a long queue for vaccination and face the confused and disrespectful gaze of the straight community," told Vicky Shinde, who runs Shiv Shakti Foundation. He said so far about 400 people from the community have been vaccinated in Worli.
Latest posts by Bilal Khan
(see all)