Recently, the Madras High Court in M. Kavin Thamizh v. Inspector of Police ordered that a transgender person was at liberty to enter into a live-in relationship with a woman, provided both of them had attained the age of majority. The petition was filed by a transgender man for the issuance of the writ of habeas corpus alleging that their partner, a woman, who they had been in a consensual live-in relationship with, had been unlawfully detained and confined against her wishes by her father. The petition also disclosed that the partner of the petitioner had left her parental home of her own free will to lead her life with the petitioner and that her parents had forcefully separated the two of them with the help of some police officials.
The court enquired into the nature of their relationship and observed that the petitioner had been staying with the detenue in a live-in relationship for three years. The court also enquired into the willingness of the detenue, who informed the court of her desire to go with the petitioner on her own volition. Based on the free will of the detenue, the court observed that being a major person, the partner of the petitioner – a woman, was free to stay with whoever she wished to stay with (in this case, her transgender male partner) and that the relationship between the petitioner and their partner was constitutionally protected and permitted.
The decision iterates the position which has been taken by various high courts in India on live-in relationships between major queer persons, as per which, two persons of any gender-identity or sexual orientation are free to stay in live-in relationship as an exercise of their fundamental right to life and liberty guaranteed under Article 21 of the Constitution.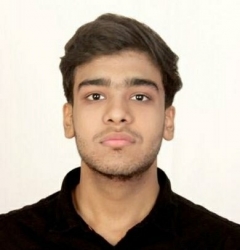 Latest posts by Rahul Garg
(see all)