About 10 or 15 years ago, 'Modern Love' in the context of Indian cinema would have meant the leading actress wearing western-skimpy outfits and engaging in mutual steamy-love-making scenes with the leading actor. Thankfully times have changed. Globally, today 'modern' means cultural and sexual diversity and inclusion. And modern love means stories of love never told before; stories that always existed in front of our eyes, lived in our subconscious minds but we ignored them, suppressed them in the fear of not getting the right response from the audience or listeners. Now, the Indian audiences and listeners are ready to lend their ears to out of the box love stories, and have healthy discussions about them as afterthought. Sensing this shift in perspectives, six filmmakers have dared to tell their versions of modern love stories, all set in the hustling and bustling city of Mumbai, in the hope of finding a connection with the viewers and providing them a safe haven for their feelings. Each short film is about 45 minutes long, in fact, they hardly qualify as short films but the best way to put it would be to call them short films with big hearts and bigger ambitions – some of them soar and the others try their best.
Raat Rani
Director: Shonali Bose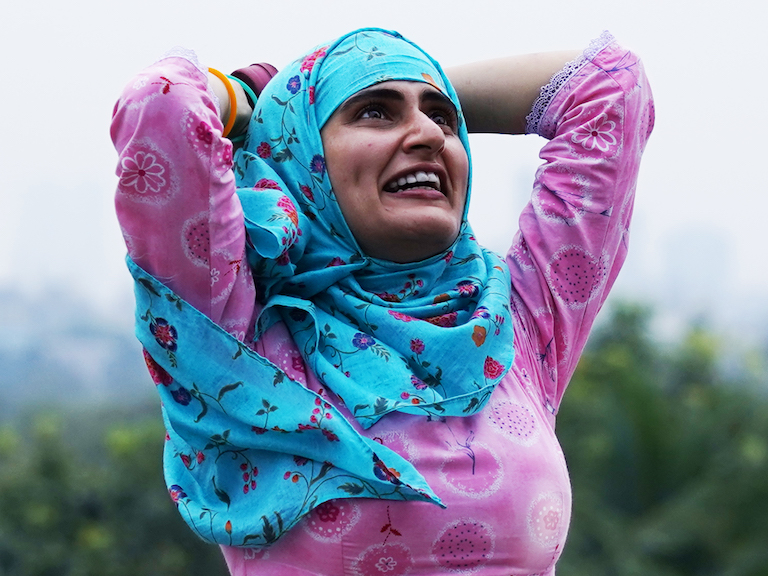 The first film Raat Rani is about small dreams in a big city. The protagonist Lalzari (Lali) is a domestic help cum cook who leads a blissful (or so she thought) life with her husband Lutfi who works as a security guard. The illusion of happiness shatters when her husband decides to leave her. It is only then that Lali realizes the precariousness of her existence in a city that is taxing both physically and emotionally. Initially, she refuses to accept her situation and throughout the course of the film we see that she struggles, almost gives up and fights back numerous times but never once does she surrenders to her fate. Instead she becomes more determined to create her own destiny. The name 'Raat Rani' refers to the Jasmine flower which blooms at night and could be understood in the context of the story as someone who shines at night. As a means of moving ahead in life, Lali starts running a Kahwa (Kashmiri tea) stall at a busy intersection of the city during the night, on a cycle. Her cycle acts as a metaphor for her stagnant life. Mirroring the pace of a cycle, she slowly but surely realizes that her worth is more than the man she decides to spend her life with. The film ends on a happy note with Lali boldly embarking on a journey of self-love. And we the audience realize that no dream is small, as every dream has a story behind it.
Baai
Director: Hansal Mehta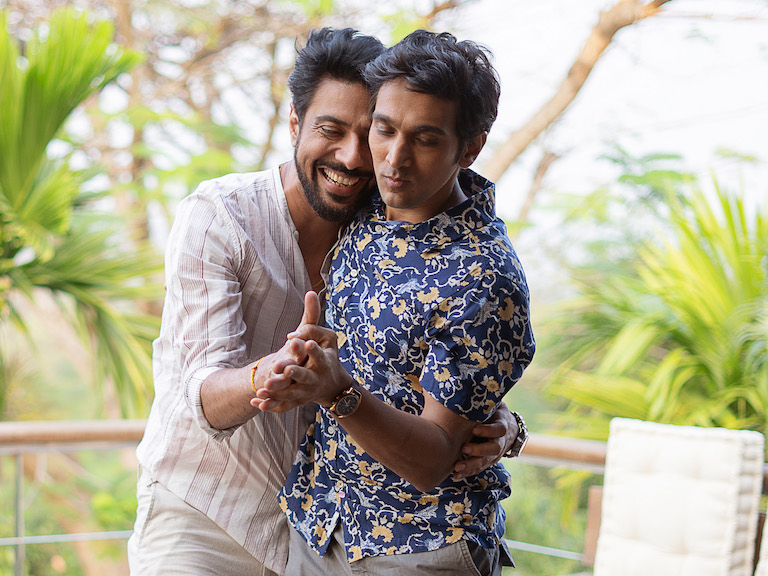 It tells the story of Manzar Ali/Manzu (Pratik Gandhi), a young gay man, in search of stability in his life – be it love or family acceptance. Given his conservative upbringing, he has had a tough time coming to terms with his sexuality and becoming his own person. The only plausible solution is escaping from his immediate reality and setting up base elsewhere. So, he takes his musical talent along with him to start afresh in Goa. And the fresh, nonjudgmental surrounding does wonders for him. He blooms as a person and as a solo-act singer – a shout out to his individuality, sexual or otherwise. However, he cannot completely shut down his past. His restart button to his past is inextricably connected with his Baai (grandmother). Within the course of the film, we see that the caring touch and the heartfelt words of Baai have a calming effect on Manzu as a person. And she is the only person he is afraid of hurting and hence losing a connection with, on account of his sexuality.
Luckily for Manzu, he finds all the pleasing qualities of his grandmother in Rajveer (Ranveer Brar) – his love interest. The latter's cool, confident and composed demeanour and his second-only-to-Baai's culinary skills made Manzu sure that Rajveer is the right choice for him. The film tells their story with empathy and optimism. They click in their first meeting itself because they both share similar journeys of being queer men even though their individual experiences are unique.
Baai is the only film in the anthology that physically ventures out of Mumbai and hence acts a metaphor for queer love that dares to stand out in a sea of cisgender heterosexual love stories.
Of course the film suffers from the problem of non-queer actors playing queer roles but one has to make do with it for now.
Mumbai Dragon
Director: Vishal Bhardwaj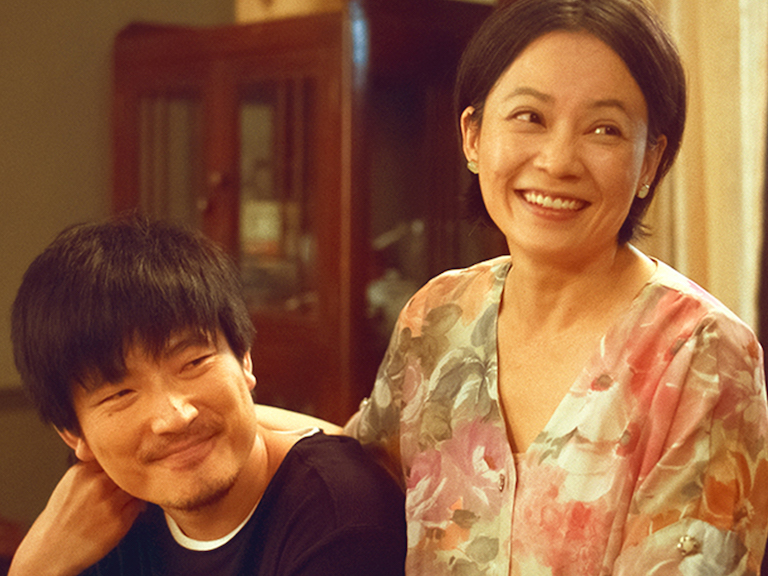 Mumbai Dragon. The name itself gives a rough idea about the film. Yes, you guessed it right. This short is about a Chinese family settled in the heart of Mumbai, a city that prides itself in its cosmopolitanism. Sui Mei (Yeo Yann Yann) is a third generation Chinese immigrant who takes care of a Chinese temple that welcomes people of all faith and pins all her hopes on her only son Ming (Meiyang Chang). They both live in the same city albeit separately, as per the demand of their professional lives. Their weekly connection is Sui Mei's delectable homemade Chinese food. The film in its own unique way aligns itself with the trend of diverse cultural representation in showbiz. The victory of Vishal Bhardwaj's film lies in the telling of a story that is both Indian and Chinese in its heart, soul and content. The story encompasses within itself the pain of immigration and the concomitant feelings of alienation that it inflicts not just upon individuals but upon multiple generations. Despite the inherent sadness of the story, the film is primarily about the resilience of love and hope. With the aid of love the characters overcome societal prejudices and cultural boundaries.
My Beautiful Wrinkles
Director: Alankrita Shrivastava
Alankrita Shrivastava's movie is about avoiding stereotypes as much as possible. It tells the story of Dilbar, a woman in her 60s, going through the motions of life and re-discovering erotica – just the idea of it – through conversation with a young man in his late 20s. Keeping in-sync with the director's signature style, Dilbar watches the young man Kunal (Danesh Razvi) jogging every morning from her balcony while enjoying a smoke. Towards the end while sipping a glass of alcohol, she boldly declares – I love my beautiful wrinkles. If we look at the female characters of Alankrita Shrivastava's earlier works we notice that they dare to break pre-conceived societal roles and doesn't care if they themselves get hurt in the process. Dilbar is not much different from them but she must learn to get rid of the 'guilty' feeling that she carries within herself. She must understand that life takes its own course and no one has a say in it.
I Love Thane
Director: Dhruv Sehgal
The beauty of this film lies in the interesting conversations that the two protagonists Saiba (Masaba Gupta) and Parth (Ritwik Bhowmik) engage in. They meet professionally while working on a park related project and hit it off instantly. They have a past connection – they both went to the same school. Conversations flow naturally among them and Saiba even admits that 'I judge myself less around you'. Together they epitomize a non-toxic relationship in the modern age, which is a rarity. Individually, they represent those 'middling affair' people whose stories don't usually make the cut in films or other forms of storytelling. Saiba is the girl who once got caught kissing a guy at a coaching centre and Parth, matter-of-factly, admits that he won't be able to resist bribes when he becomes a senior in his department. The director Dhruv Sehgal of 'Little Things' fame infuses his characters with intelligence even though they are far from 'perfect' in their personal lives.
Cutting Chai
Director: Nupur Asthana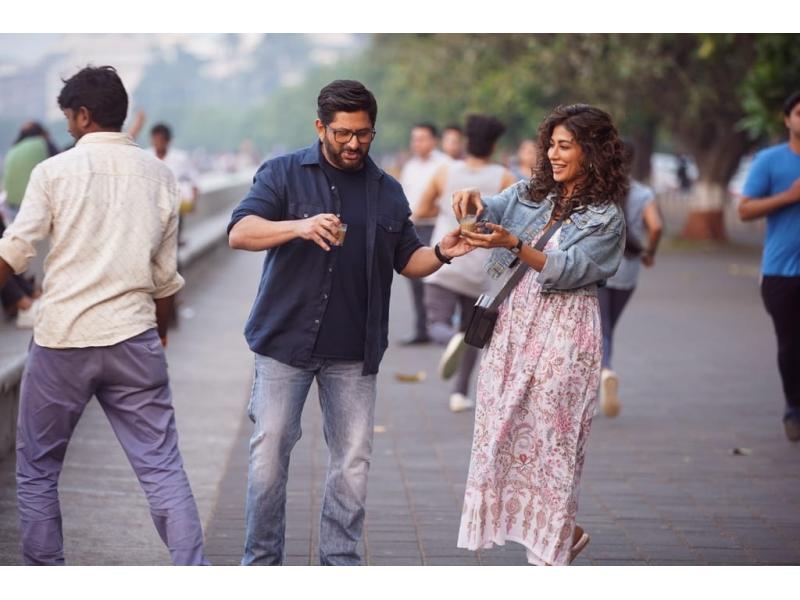 There's a little bit of Latika (Chitrangda Singh) in every Indian woman who doesn't pride oneself on being a housewife. She doesn't mind being a housewife but she doesn't really enjoy it either. The bottom-line is given a chance she wouldn't be one. She wanted to be a writer but unwittingly got trapped in the rigmarole of being a homebody. She is still struggling to finish writing her first novel. Cutting Chai deals with the idea of finding a perfect balance between being ambitious and being a domestic person. The main protagonist Latika engages in self-conversation a lot (in her mind), in a bid to find solutions to her pressing problems. To her credit, she uses her doubts and transforms them into self-assurance, and rekindles her comatose personal life once again. Her strength lies in the fact that she doesn't blame anyone for her pitiful situation but takes it upon herself to get out of her predicament. And she does. In an unexpected manner, a cup of 'cutting chai' unblocks her creative mind and makes her notice the millions of stories unfolding right in front of her eyes.
P.S: The stories are inspired by personal essays from The New York Times column – Modern Love. The Indian anthology is further inspired by the American counterpart Modern Love.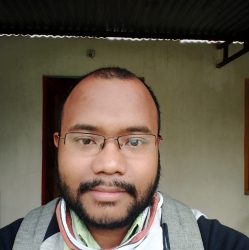 Latest posts by David Lagachu
(see all)