'The Normal Heart' directed by Ryan Murphy is a gem not to be missed. This is not just the story of the fatal disease AIDS, but is a painting of relationships, in their purest form. Ned Weeks, a gay writer of New York, finds about the growing number of cases of a newly emerging disease among homosexuals and decides to spread the awareness about it, while raising funds for the diseased. Dr. Emma Brookner, has seen more number of such patients than any other doctor. She is doing her best to serve and save these patients, but her efforts are not appreciated by the government officials. Instead, her paths are blocked and she is left alone. This movie is about the fight of a few heroes against this dreadful disease.
This movie has shown the seriousness of AIDS in a way that appeals the most. Patients die like it is an epidemic like Plague. Seeing the dying homosexual young men throughout the film hammers your brain so much that you simply can't ignore this film and move on. It stays with you. As effectively as the initial fun in the birthday party scene stays with you, so stays the horrible condition of Felix Turner where he can't do anything by himself. Ned and Felix get married in the hospital where Felix is on his death bed and Ned's brother and Dr. Emma are the only witnesses of this wedding. Ned's brother accepts him completely when Felix is about to die. This scene sends a positive note although in an extremely awkward situation. This film has so many such places where the reality punches you in the face and you cannot argue. It doesn't give you time to do so.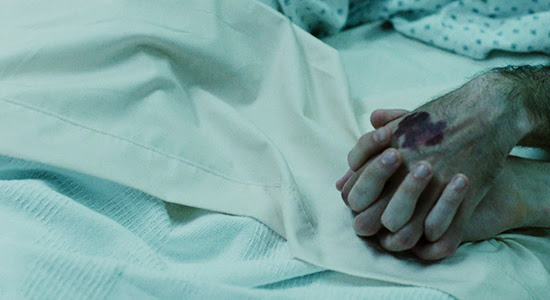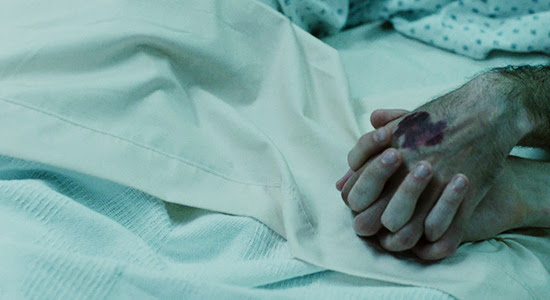 Mark Ruffalo as Ned Weeks, is simply awesome. His strong and inspirational portrayal of a writer, determination as a social worker, his character as a tender, soft and caring lover, everything is just perfect. Matt Bomer's transition from a cute, handsome young boy to the man, who knows that he is soon going to die, is flawless and realistic. The journey of his moods represents the psychology of dying person in the best possible way. Dr. Emma Brookner, played by Julia Roberts leaves the mark. Joe Mantello, as Mickey Marcus, in a scene where he gets frustrated, has done an act that will leave you spellbound. In fact, each and every actor in this film is fabulous, irrespective of the length of his or her role.
This movie truly depicts many other things really well: The stigma attached to homosexuality, the hypocrites in the government body, the dedication of a doctor towards his patients, the reckless attitude of gay men despite making them aware about the seriousness of the disease, the undying hope, the disappointment, the anger, the love, everything… 'The Normal Heart' is a roller-coaster ride of emotions and everybody should go for it.

Latest posts by संदेश कुडतरकर
(see all)