Bangalore opens it's doors for Samarth, a unique community lead clinic where the LGBTQIA+ community is on the forefront of operating and
running the clinic that offers free health services to the queer community.
Samarth, is a clinic space offering comprehensive health packages to members of the sexual and gender minority community members which includes, MSMs, queer people, members of the Hijra community and their partners (panthis), free of cost.
"We primarily are focussing on HIV+STI screening programmes for the community and their partners while also emphasising on the importance of mental health and therapy," said Rohan Mathews, the manager of Samarth in Bangalore.
Samantha has opened up the clinic space as a drop-in centre for the community to utilise for reading circles, meetings, performative evenings and gatherings in general. This comes from a space of finding ways to offer the community a space which it can consider their own.
This is where Samarth steps in as an intermediary where they provide HIV and STI screenings free of cost along with counselling services and therapists who visit often.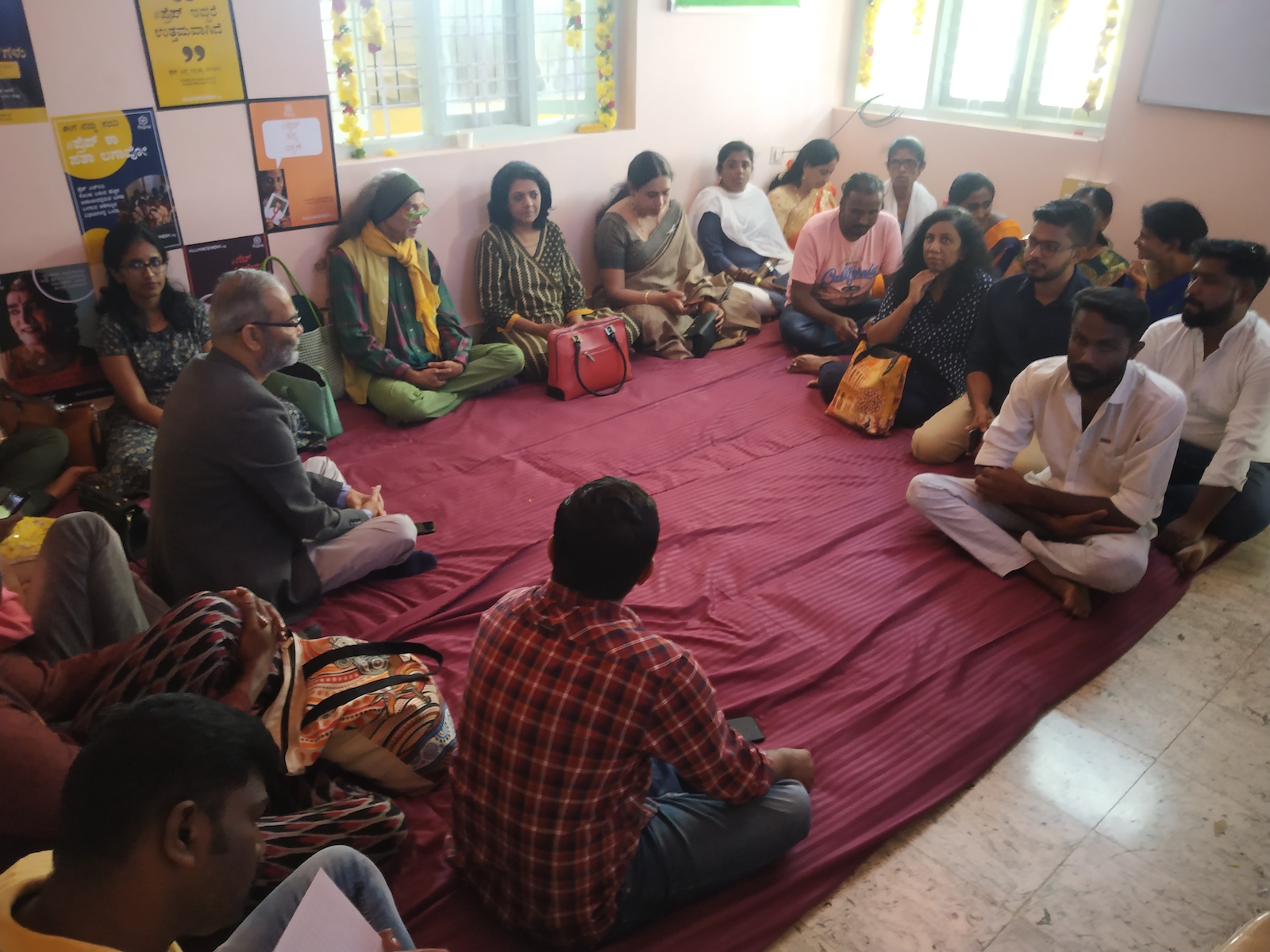 Conceptualised and supported by India HIV/AIDS Alliance in Delhi, and implemented by Sangama in Bangalore, Samarth kick-started their second phase in Bangalore after the successful completion of phase 1 in Hassan.
Samarth as a concept has so far been implemented in various cities across the country such as, Vadodara, Kolkata, Hyderabad, Delhi and Jalandhar.
The key elements of bringing Samarth to Bangalore essentially stems from the need of providing a space and services that are not on the terms and mercies of the mainstream hetero-normative formalities but rather by people who are on the grass roots of the community.
Every single day in the life of an open or closeted, expressive or inexpressive queer person is filled with discrimination which begins at home and spreads to spaces like hospitals and government operated centres, which should ideally exist sans judgement of a persons gender identity or sexual orientation.
If the person approaching comes in with any need of support or in crises, the whole team of Samarth ensures that whatever is needed is done with utmost sensitivity and responsibility while holding the aggrieved person close to them.
Samarth also currently takes sensitive efforts to minimise the risk rates of communities involved in chem-sex and drugs, to see what methods and mechanisms can be used to make things a little easier for them.
The team in Bangalore currently has Rohan Mathews as the Clinic Manager, three field mobilisers, a counsellor and a doctor who have been singing in full action from the month of November in 2019 and have started operating from their new office and DIC from March.
They may always be approached for any guidance with regards to the services they offer and in cases of crisis.
The details are given below.
Contact: Rohan Mathews, Manager
Email: rohan@sangama.org
VENUE: Ground Floor, No. 14 Maruthi Nilaya, Krishnamurthy Layout, between 7th and 8th Cross, Near Pavithra School, Nagashettyhalli, Bangalore North, RMV 2nd StageBangalore: 560094
LANDMARK: Near Trinity Baptist Church, Close to Hebbal