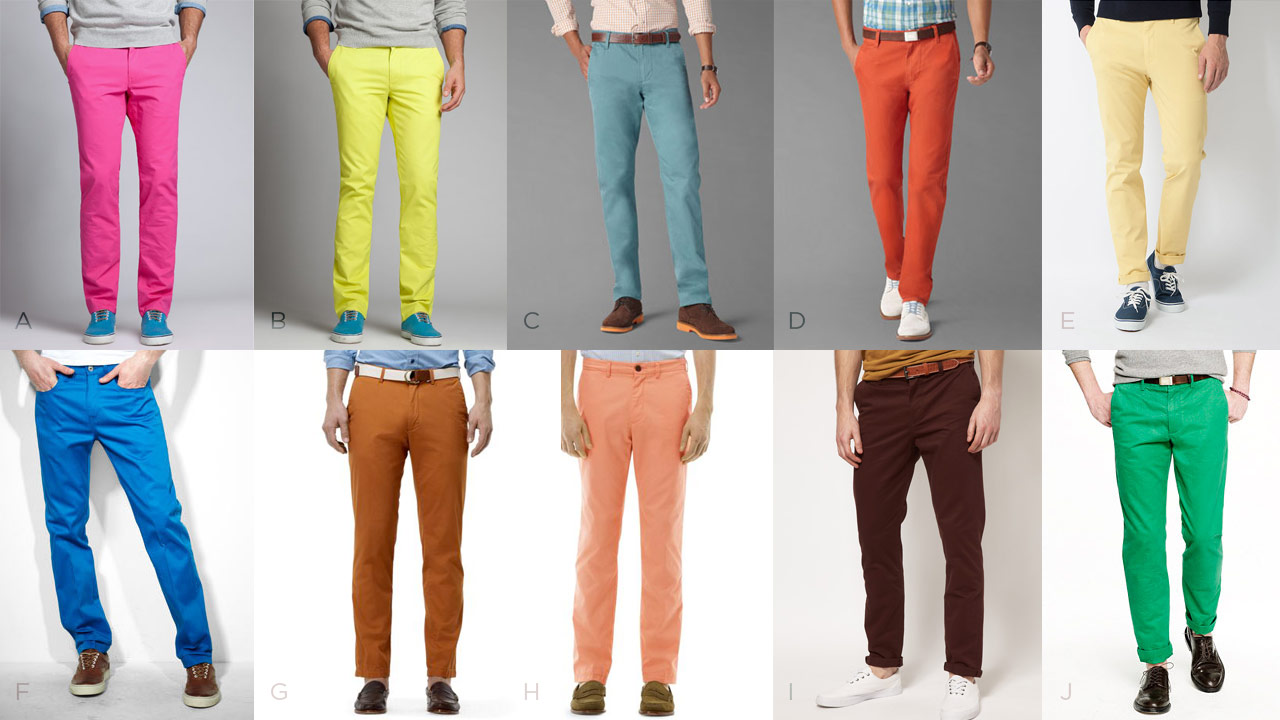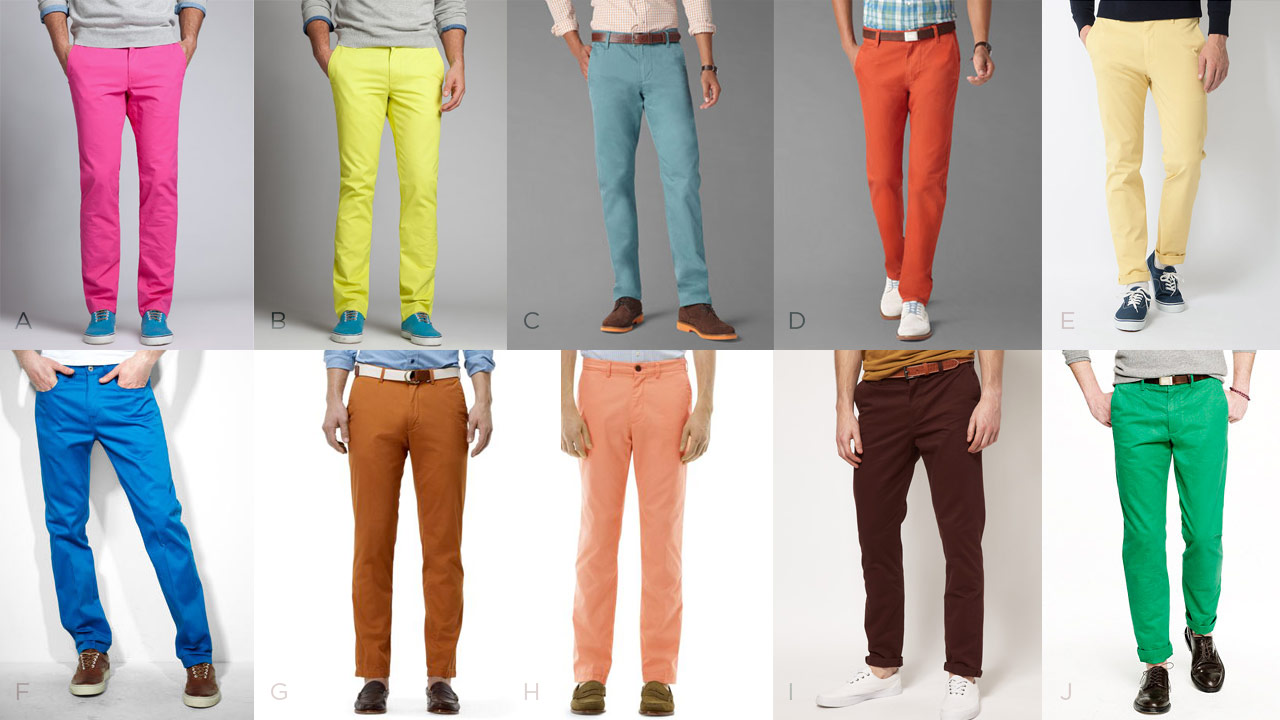 "Today's fashion is fad of tomorrow and fad of yesterday is tomorrow's fashion." With its own up-down swings, the chinos are in. With pushing winter and spring approaching, it's time to have your plaid coats well placed at the bottom of closet and have colourful chinos takeover the wardrobe.
Digging into History
Being incredibly light weight and low maintenance, chinos had its perk as body cooler. Chinos were originally designed as tough fabric for soldiers of Britain and then adapted by American Armyand has its root back to 1800s. The military fabric was then taken over by American civilian and became one of most convenient and staple fabric. The original fabric "Chino" was first manufactured in China , leading it to be named "Chino", but it is also debated that Chino is a word adapted from Spanish word chino meaning 'twisted'. Generally available in the shades of Khaki colour, Chinos were often confused with khaki fabric.
Indian Scenario
Akshay Kumar starrer movie and the phrase "Rowdy Rathore" will best describe the Indian version of Chinos. The chinos have been fashion essential for Indian guys for the last two years. With the basic shades of red, yellow, pink, orange, blue and white; Indian men get all new definition of pants.With more and more guys becoming self aware of their aesthetics and getting deeply conscious of their appearance, Chinos has been a huge fashion statement. There can be a Chino for every occasion. Asos, Topman, Ralph Lauren, United Colours of Benetton and G-star Raw are "best in business". I would divide them into two basic types – casual chinos and office wear chinos.
Casual Chinos
The casual chinos are found on streets across the land.They are distinguished by their visible two way stitch. These tend to be made of cheaper materials and hence are a perfect pair for price sensitive masses.
How to pair Casual Chinos: Casual chinos are best suited for evening wear or weekend. Pair them with bold print shirts, t-shirt, polo neck or cardigan. Unless otherwise you pair them with your dress shirt, there is no scope of going wrong.
Office wear Chinos
These differ from casual chinos in material and the cut. These are often made of thicker fabrics and fit differently. It fits loosely and gives you more comfort and a more presentable aesthetic. Brands with better work wear like Ralph Lauren and Levi's are your starting point for office wear chinos.
How to pair office wear chinos : These are better worn with work inspired wears. Checks, thick flannel shirts, rugged outwear and work boots will do best.
Final Words
It's not that every guy should own a number of chinos. Men today are well aware of their style. And it's up to you to decide what fabrics and shades appeal more to your personal tastes and have a couple of chinos. I own a red slim fit chino and I just do fine with it for casual day to day city ride. What about you? Comment below.
Latest posts by Chirag Parmar
(see all)