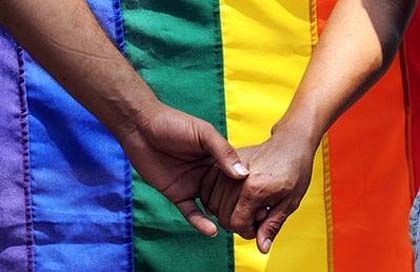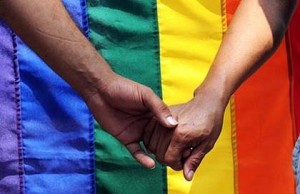 Srikanth Ramakrishnan expresses his outrage at the recent guidelines issued by Malaysian Government to spot homosexuality among children
The problem with Society today is that it believes in being elite and if you suffer from any illness of sorts, no matter how small it may be, you become an outcast. Homosexuality too, unfortunately falls under the category of 'illness' as per the decisions of the elite.
Society has a knack of ruining the lives of people, especially if it has been influenced by, for lack of better words, MORONS.
Homosexuality, or as known popularly in our land, 'Gaygiri', is often laughed at, portrayed unrealistically or just looked down upon as a sin. Films love portraying guys with stereotyped girlish behaviour as 'gay'. I thought this was bad till two years ago, when Baba Ramdev came up with his world-famous attempt to 'cure' homosexuality with yoga. He even announced his decision to 'cure' Manavendra Singh Gohil, the gay prince of the erstwhile state of Rajpipla. This was met with widespread criticism, thankfully, by most of the community.
Last week, I came across something more disastrous. The announcement made about the Teachers Foundation of Malaysia holding seminars to help teachers spot 'gay children'. This is the limit! The Guardian reported that "Light-coloured clothes and large handbags for boys listed as signs, as government forges ahead with anti-gay agenda". An official said, "All religions are against this type of behavior." I was furious on reading this. Is Religion everything? Seriously? In the 21st Century, a country that claims to be modern and progressive stoops down to such disturbing behaviour and then says religion is against it? Show me where Homosexuality is forbidden in any text. Just because these texts don't mention it, it doesn't mean that they prohibit it. Absence of anything in the text doesn't count as prohibition. As simple as that!
I'm really worried. Worried about the effect that this is going to have on the mental well being of those poor children who may show homosexual tendencies, or worse, who these officials think show homosexual tendencies. Then international community hasn't shown much of a reaction and this is not going to end here.
Knowing the twisted logic behind the minds of these so called "teachers", I fear the day when such irrational measure may be implemented in our country too. Under Malaysian civil law, 'offenders', both male and female, can be jailed for up to 20 years, caned or fined. This is again, a gross violation of Human Rights and I worry that it might happen in our India too one day.
I am not a homosexual, but I support the community whole heartedly. If I feel so distressed, you can very well imagine how bad the situation will really be.