Let's Play The Foreplay And Make Him Crave For More, Shall We?
Raise your paws if you love foreplay? Well who doesn't? Everyone on this planet loves a little tongue and finger action. Some love it more and some love it in moderation, but I doubt if anyone disregards foreplay as an act that is not desirable.
Foreplay is tantalizing
Don't you agree? The act of foreplay is a tantalizing prelude to the humping, thumping and romping in the sack that comes later. And there are no two ways about the same. However, before the real drilling and the moaning groaning happens, we must focus on foreplay- for a change! Here are a few things that surely would drive your man wild, when you pinch and play with his nipples, nuts and ball sack; using your fingers, teeth and tongue!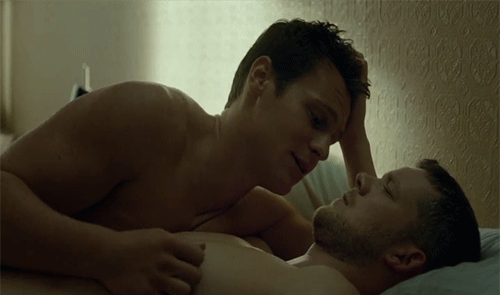 Rough hands he wants
No matter how nerdy, docile or macho he may be, in the end it matters how rough you can service him. Yes, most gay men love it rough and while that is mostly true, some chicken out and get all touchy when the act goes a little wild between the sheets. What you need to do is to hold fort of the situation and with your hands, work your magic on every inch of his body. He needs a sensual erotic massage. He needs long strokes- starting from the soles of his feet, all the way to his inner thighs, and then you know where to touch, stroke and titillate. Throw in an element of surprise now and then; your tongue and teeth can start working its magic now.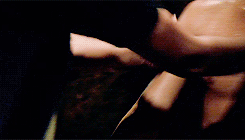 The ebb and tide flow
Emulate the waves, the movement of the waters with the ebb and tide this time when handling his man-meat between his legs- remember, be gentle here at first, since sensitivity is the highest. Place your hands on his upper thighs and gradually stroke along till you reach his lower belly. Whilst doing that, bend and kiss him gently as you stroke all the way to the lower belly; a little tongue action on the penis head would be great for surprise.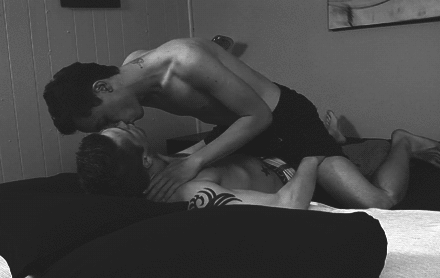 Bring him to a climax and stop
Continuing with the ebb and flow, while you tease his phallus top, excite him with a warm slurp – just once. Stop right there and stroke with your palms his lower belly, bringing your mouth to the navel and licking his hairline to the chest, culminating around the nipples. His body would now tense up, indicating he is almost there. This isn't a time for him to climax yet, hence use your lusty move with your fingers, mouth and tongue to his nipples- making him surrender to the sweet passion.
Tie him up in silk

For some reason, even the machoest of men love the tingling touch of silk. When I say a tingling touch, I mean a touch that isn't too rough but a little too tight would do. You could stroke the silk scarf around his ball sac, his penis or his chest cleavage, and culminate a twirl around his belly. This would indicate the need and desire you have in mind; a little raunchy play to begin with, leading to a wild romping session as time flies by.
We hope the music is turned on
Soft, soothing and erotic music can be found online to play, which I suggest you should turn on to enhance the mood. Push him back on the bed and go straddle on him, whilst playing sensual music matching to the beats. Always maintain eye contact with him, while you remove every single piece of clothing from your body. Sneak previews help enhance the mood a little more, and before you remove your undies- bend low, smirk at him and remove them very slow; tease and burn him further. When you are naked and hard in front of him; bend and twist, twirl and massage your nipples around his crotch, his back and cusp him from behind on his chest and ball sac while entwining your legs with his. Arch your back though and lift your chest to meet his back bone, while nibbling gently on his lips!
Lap dance a little to make him excited
To add more energy to the whole love making and foreplay scenario, I would suggest lap dancing. Innocently sit on his lap, allowing your testicles to massage onto his thighs, while looking deep in his eyes. Play with his hair, guide him to your nipples while he holds you from behind for comfort. Kiss him on the forehead and using your crotch, massage now deep on top of his penis and ball sac; an act that would arouse him further and help him last long.
Tongue action
Not only the lips, the anal rim and the stomach, but you have got to indulge in deep sensual tongue fights with him; make it slurpy and I don't need to tell you how to do that. Align your private parts onto his while doing it, making him eat your chest and nipples especially. Guide his hands to the beginning of your butt crack, allowing them to explore the orifice hidden within. Give him a little lube while the tongue action happens, so as to get you ready- an indication that you want him inside you would turn him on.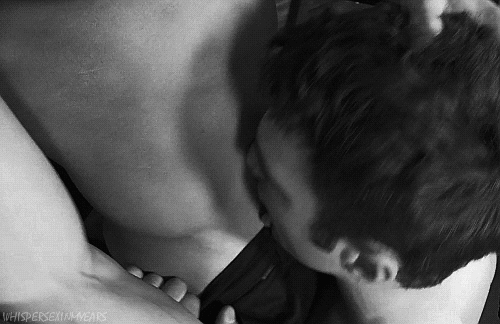 Ice him up
Place a cube of ice in your mouth while his fingers start lubricating the glory hole. Massage the ice cube on to his phallus head, stroking upwards first and then down, all the way to his prostrate and G-Spot rear. Lift his legs high in the missionary position, placing them over your shoulders. Gently move from the crotch to his stomach and all the way circling his nipples- this would drive him wild.

Take charge of the reigns
The final touch when rubbing ice over his titties, would be you taking charge of the reigns. Gently guide his penis into your anal section, and whilst doing that, grab hold of his head and make him hold your back. Slide his penis into your butthole and gently slide up and down for a couple of seconds, and stop to take a deep breath, looking deep into his eyes with a gaze. Bite his lips and tongue fight……………… the rest is history!

Latest posts by Rohan Noronha
(see all)