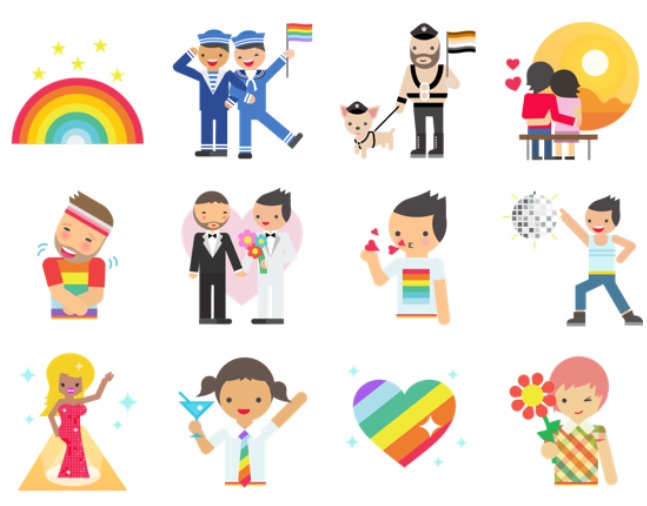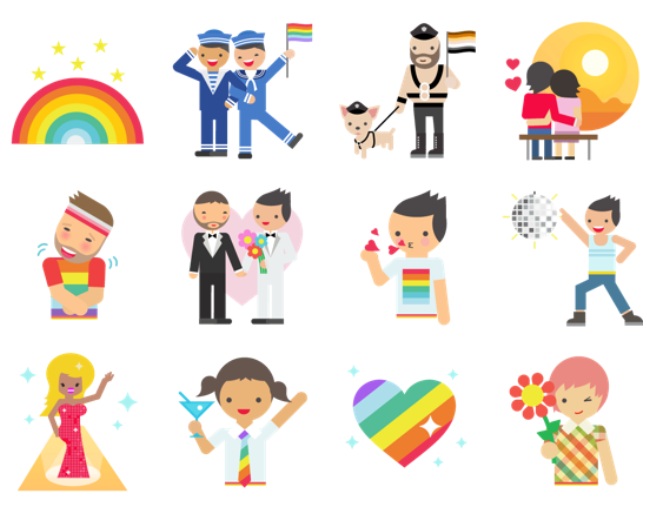 Social networking giant Facebook has introduced a new set of 28-icon packs of LGBT themed stickers for chat users. The month of June has been designated as Lesbian, Gay, Bisexual and Transgender Pride month and in honour of that, artist Cathy Lo designed "pride stickers" bringing out the diversity of its users.
Earlier this Friday, US President Barack Obama officially announced June 2014 as LGBT pride month and expressed wishes to the community members saying his administration proudly stands alongside all those who fight for LGBT rights. He added, "As progress spreads from state to state, as justice is delivered in courtroom and as more of our fellow Americans are treated with dignity and respect – our nation becomes not only more accepting but more equal as well."
Facebook was quick in responding to this announcement of pride month and introducing pro-LGBT stickers. In India too, the queer crowd has appreciated the move by Facebook. "The users felt wanted and respected even if the government condemns consensual same sex," said a 29 years old lady physician in the capital. A painter by profession from Chennai applauded this move by US based social networking site and mentioned, "What a colourful way to be fabulous while chatting as well."
The stickers include a versatile range of different themes like same-sex marriage, rainbow dressed boy to fabulously cool girl with rainbow tie or winking eye. The pride stickers are available in Facebook messenger where the users have to click on the smiley face in the bottom right corner of the conversation and then tap the shopping cart image. The stickers are free for download and will be available for users indefinitely.
Latest posts by Raahul Chiranjit Sen
(see all)