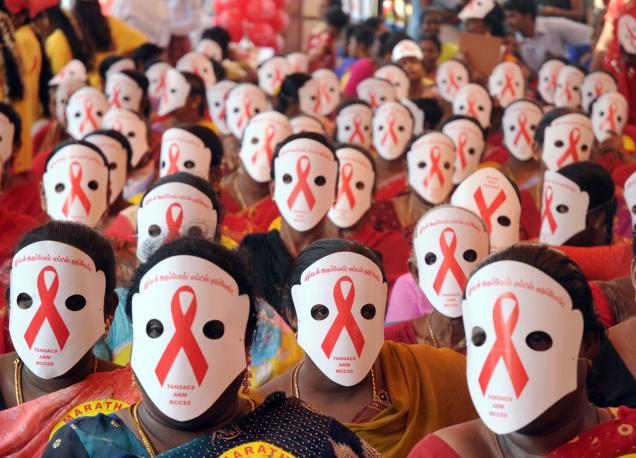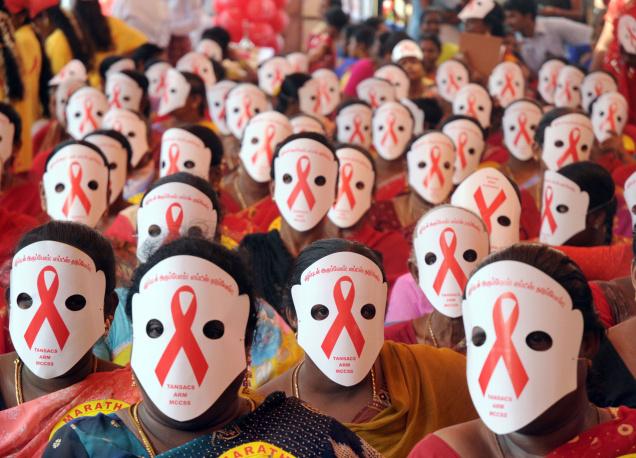 A school in Rivona village, Goa, has expelled 13 HIV positive students who were living in an orphanage called Satya Niketan. The school expelled the students after protests from the parents of other students studying there. To make matters worse, these parenst were demanding that the school expel other 23 students from the same orphanage who are not HIV-positive. Upon refusal by the school authorities, parents of 18 students withdrew their wards from the school.
The students who were expelled are in the age bracket of 6 to 15 and have now been moved to a school in North Goa. Sister Alphonsa Porathur, in charge of the church-run Nitya Seva Niketan, told The Indian Express that classes for the HIV-positive children were being conducted at the children's home itself for the last one year, and they would only appear for the school exams and got their marksheets from the school. Another school run by Salesian priests in Sulcorna, 12 km from Rivona, on June 6 also asked Porathur to withdraw the children after six days due to objections from other parents.
The school authorities claim to have tried their best to reconcile the matter with the parents, but in vain. The parents of other students are said to have been concerned that the school is putting their wards in a tremendous health risk. Anil Powar, Director of Education, Goa, said they could not stop any parent from protesting or withdrawing their children from a school. "Our job was to instruct the school that they should follow the Supreme Court's order and not deny admission to any HIV-positive student," he said. In March, the Supreme Court had issued notices to the central and state governments following a petition against discrimination of HIV-positive children in schools.
This incident once again highlights the difficulties and stigma faced by people living with HIV (PLHIV) and the low level of HIV awareness among Indians. Moreover, it's astounding to note the government of Goa didn't yet come out with any statement condemning such distinctive reaction from parents of other students of the south Goa school.
Latest posts by Raahul Chiranjit Sen
(see all)