Mumbai based LGBTQ+ activist and entrepreneur, Monisha Ajgaonkar is known for her stunning commercial and wedding photography. Founder of The Photo Diary, she has been using her skills and talents from early on to work on several projects that shed light on the challenges faced by the LGBTQ+ community in India. Thus, in honour of The Pride International Month, she recently collaborated with Mumbai's very own Drag Queen, activist and artist Sushant Divgikr to create a stunning yet coming of age photo series called "Blossom". Blossom is a colourful photo series which has Sushant, the muse, transitioning from a young boy who is at first scared to come out because of the pressure from the society, to finally becoming the Diva he is and embracing his true identity.
Monisha wanted to explore a shoot to support the community and execute an avant grade one. After thorough research, she came up with the idea of "Blossom". Being a professional and someone who has always supported this community, it barely took her 3-4 hours to ideate the shoot and a day to execute the same.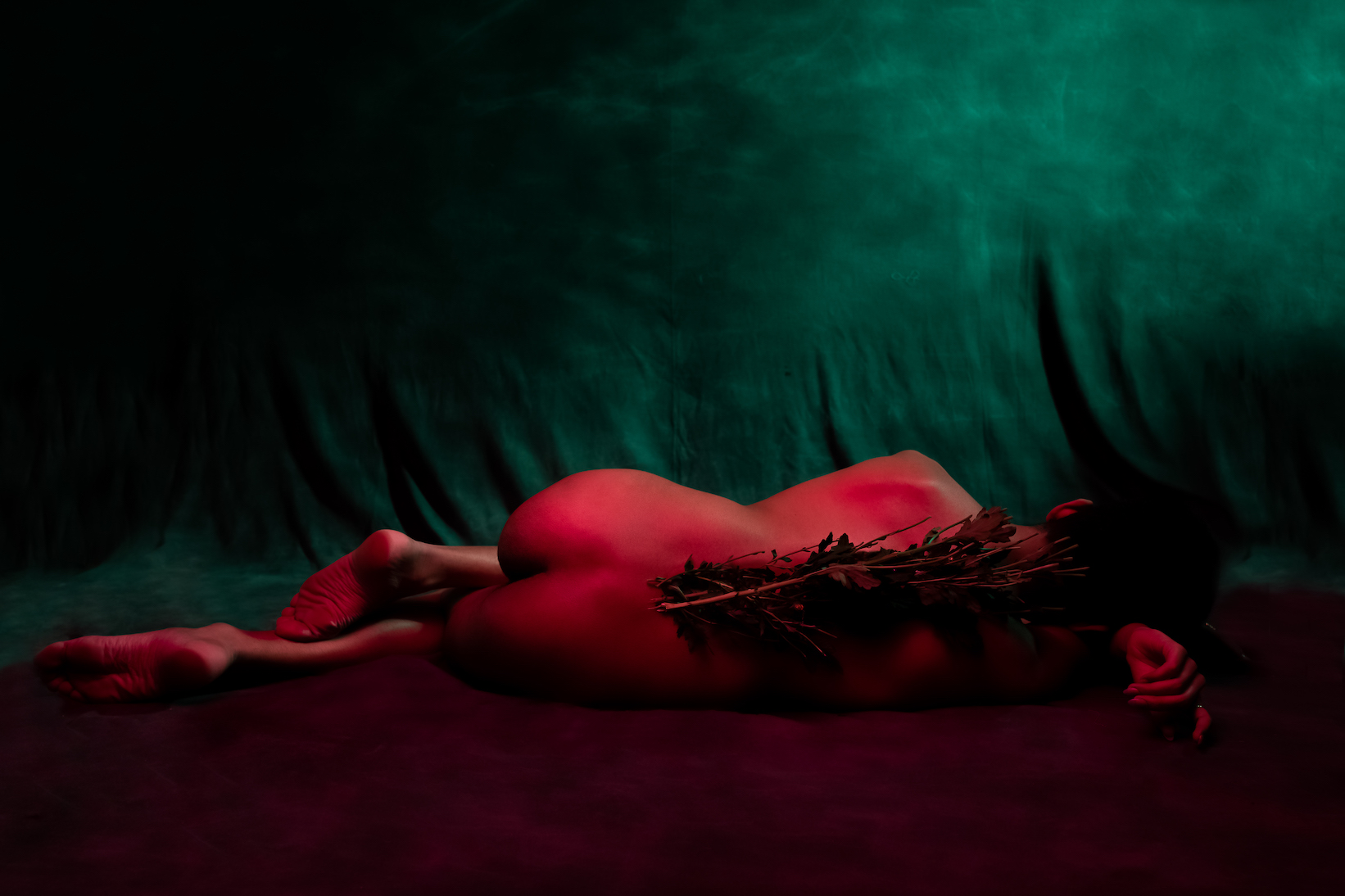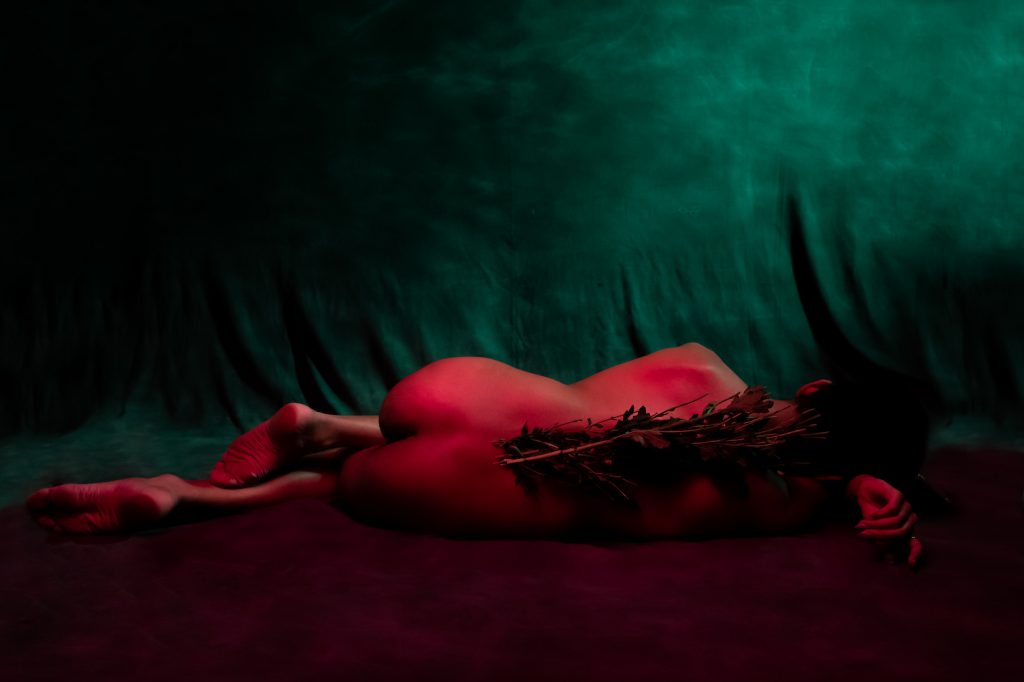 The photo series begins with a young and naked boy scared to show his face to the world with dead branches on his back. He then tries facing the world but is still covering his face as he is not comfortable revealing who he is. And then, his face is half covered with flowers as he is slowly trying to embrace his identity.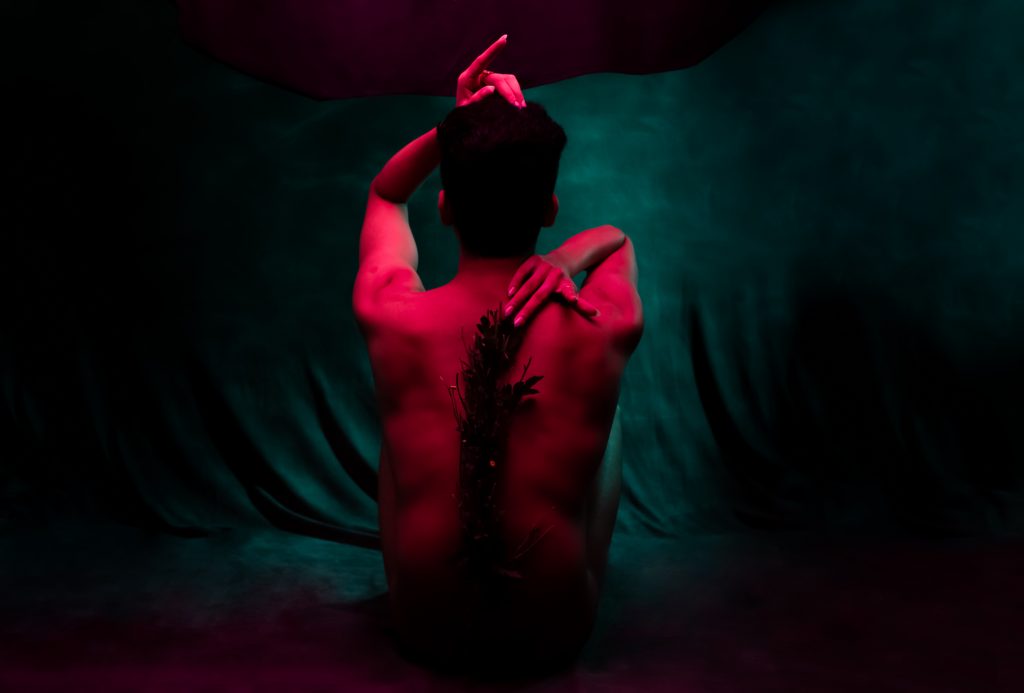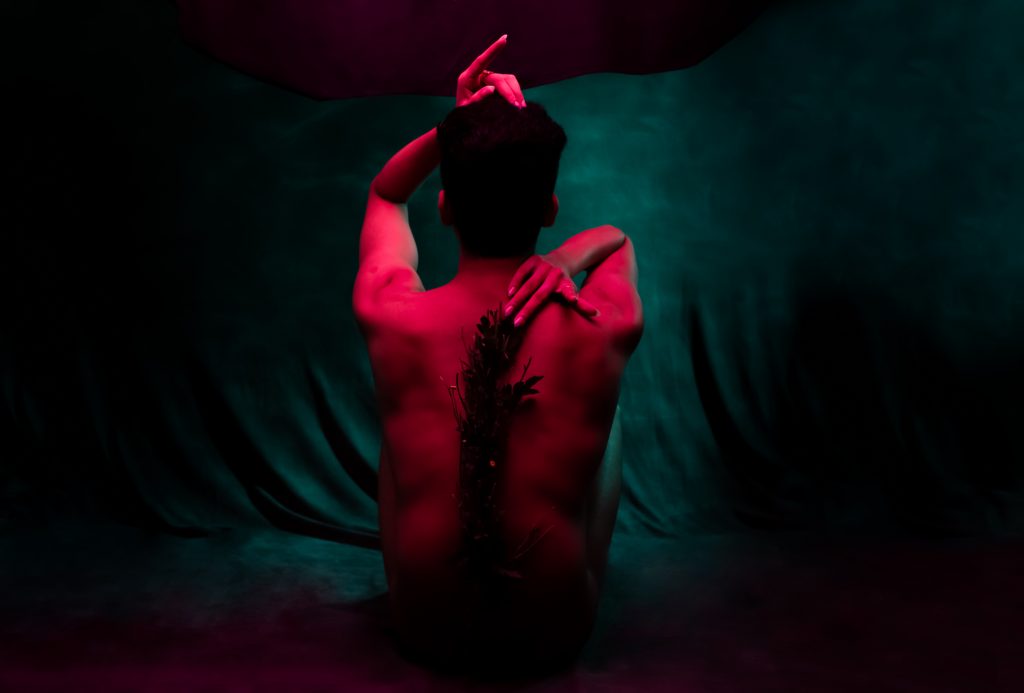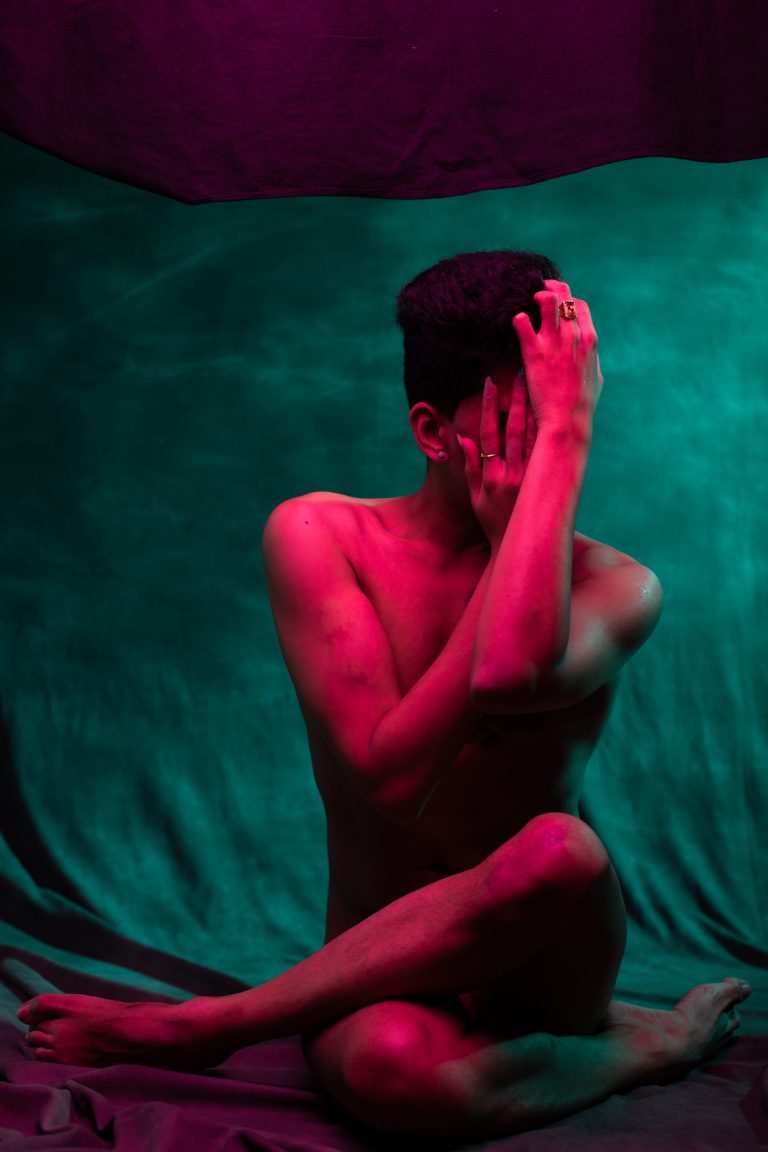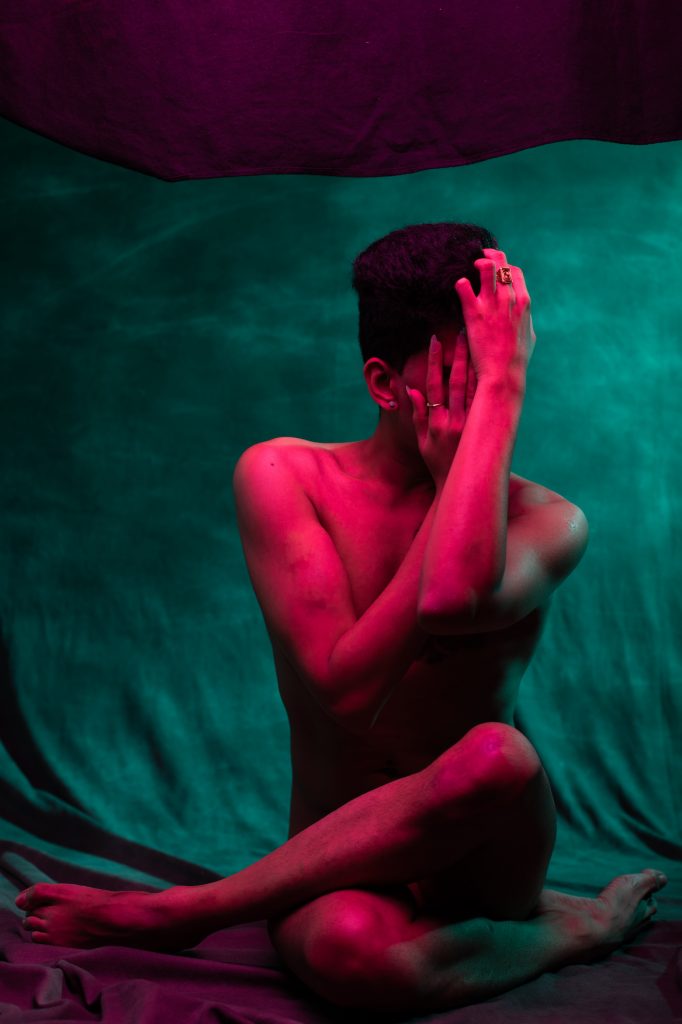 The photo series gradually shows the flowers moving away from his face and then he is seen with half face make-up, all set to become the real Diva. And finally, the young boy is no more scared and is seen in a completely different avatar showcasing his true self in a stunning rainbow outfit.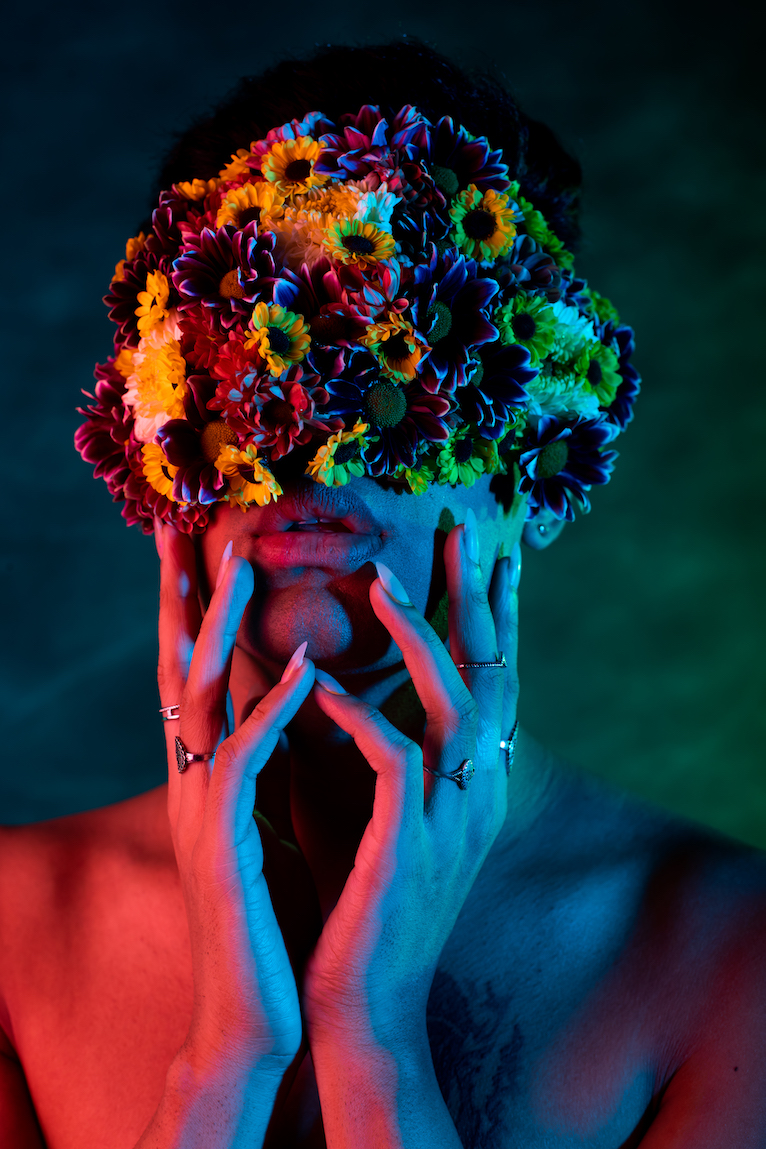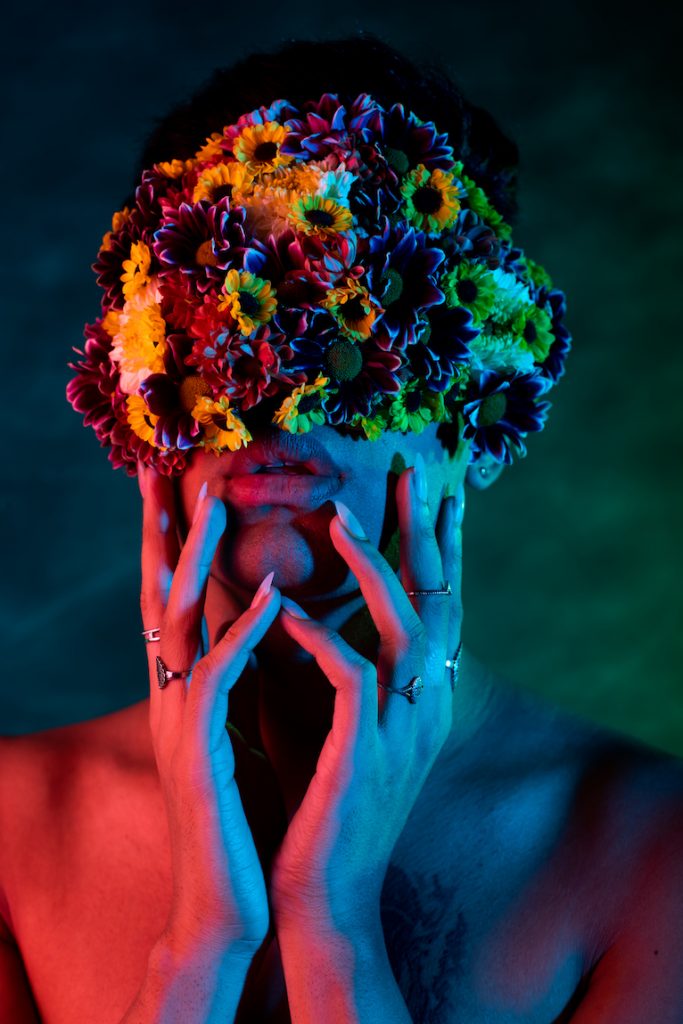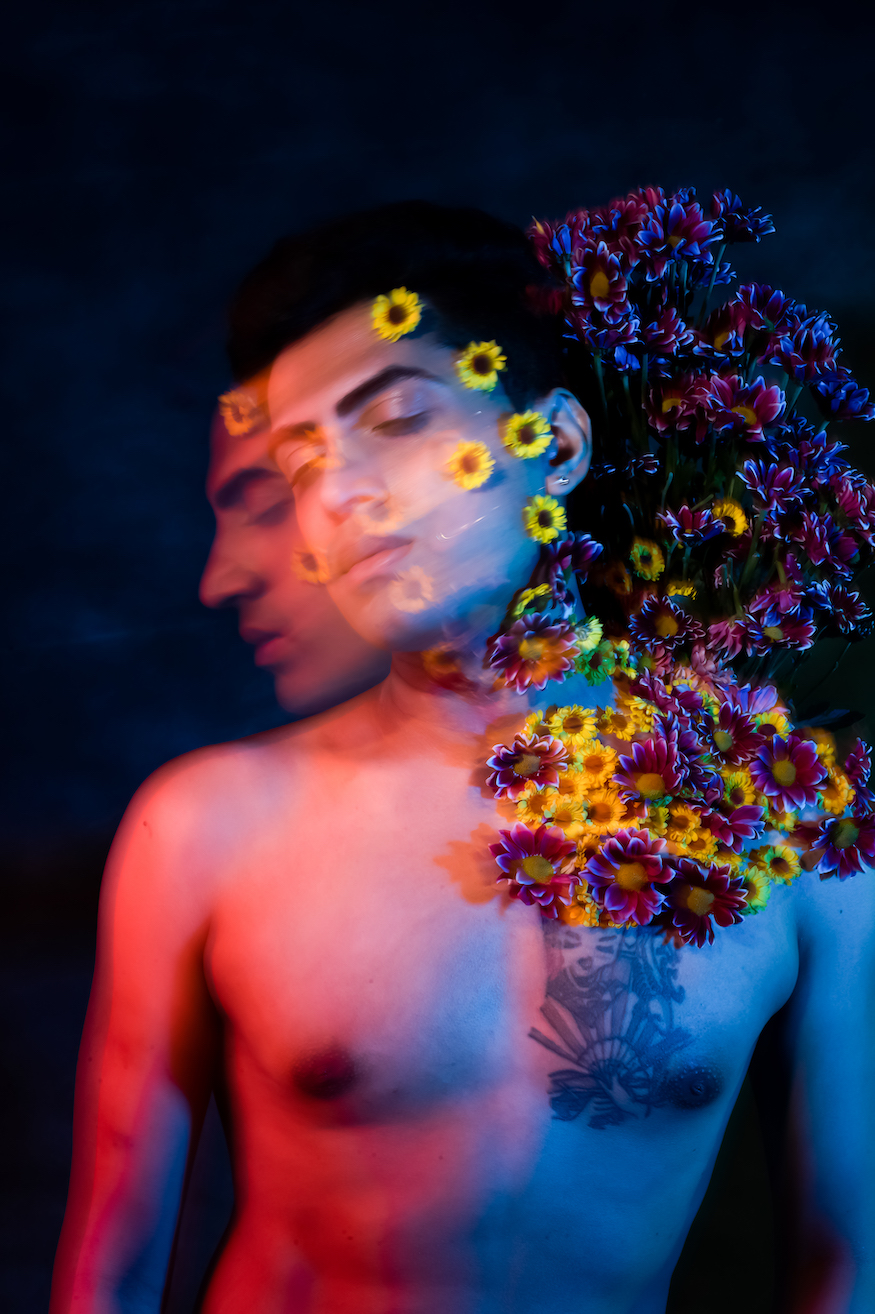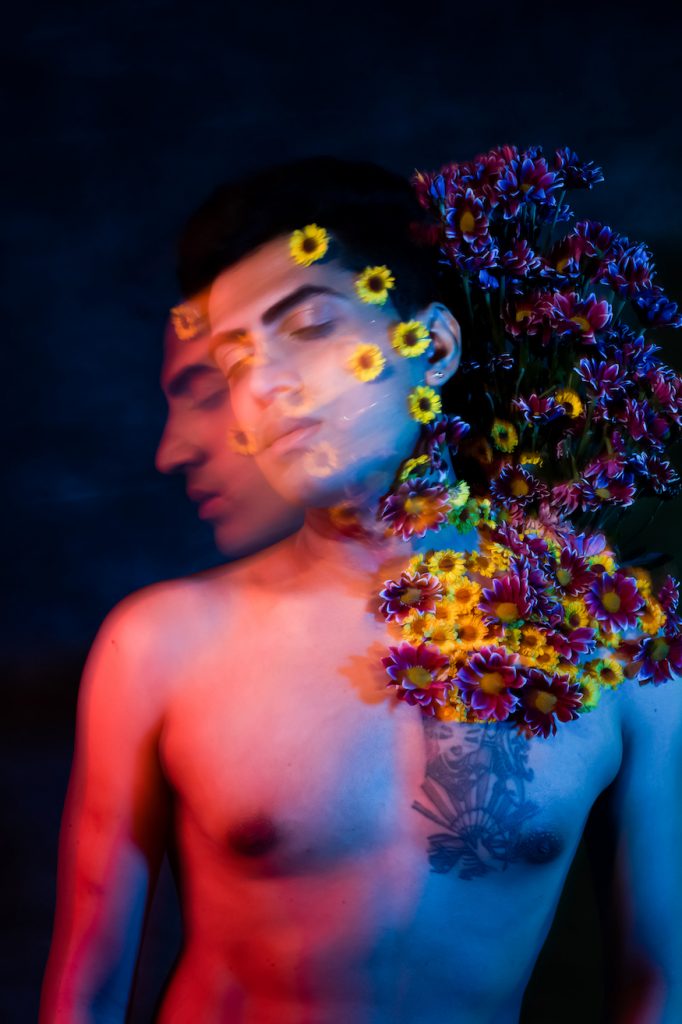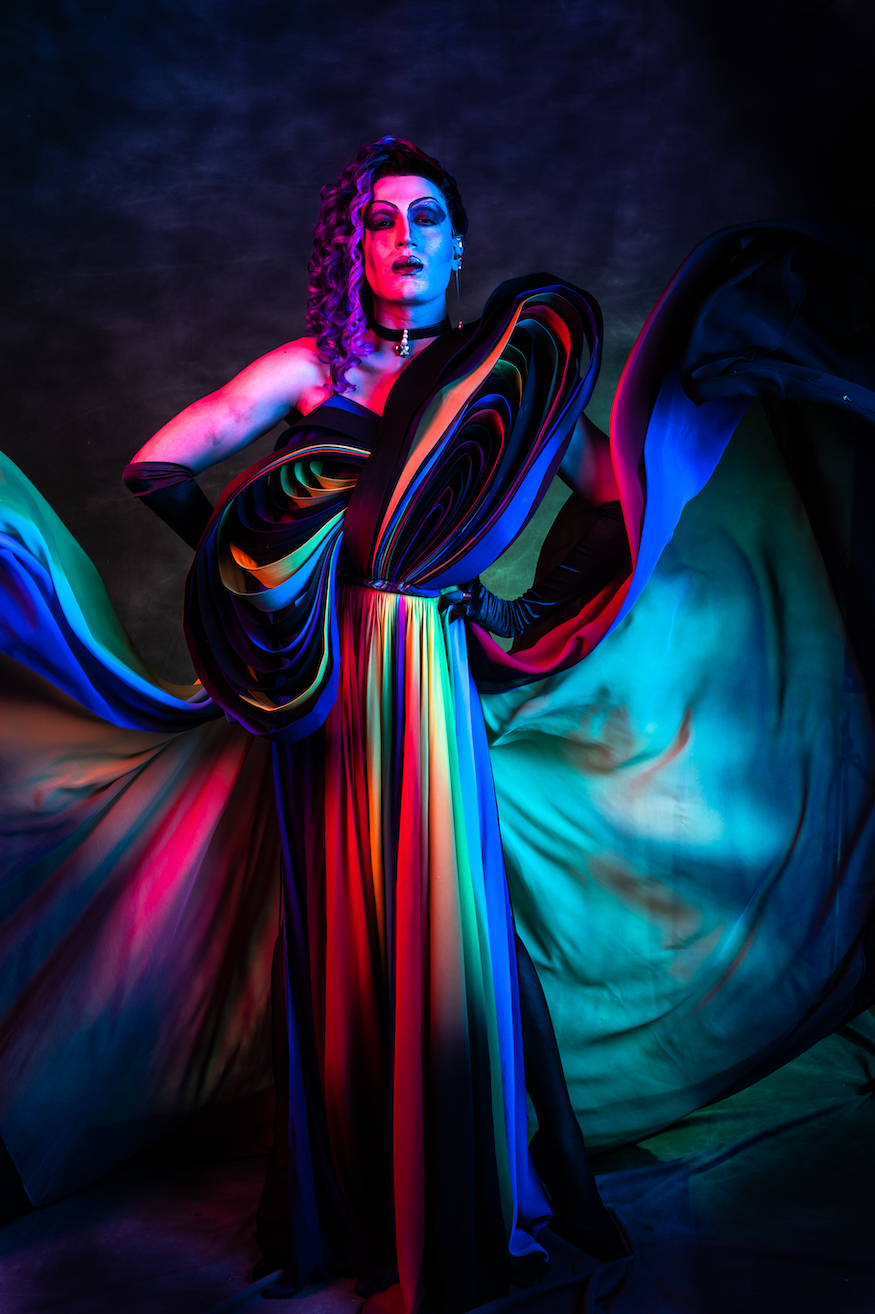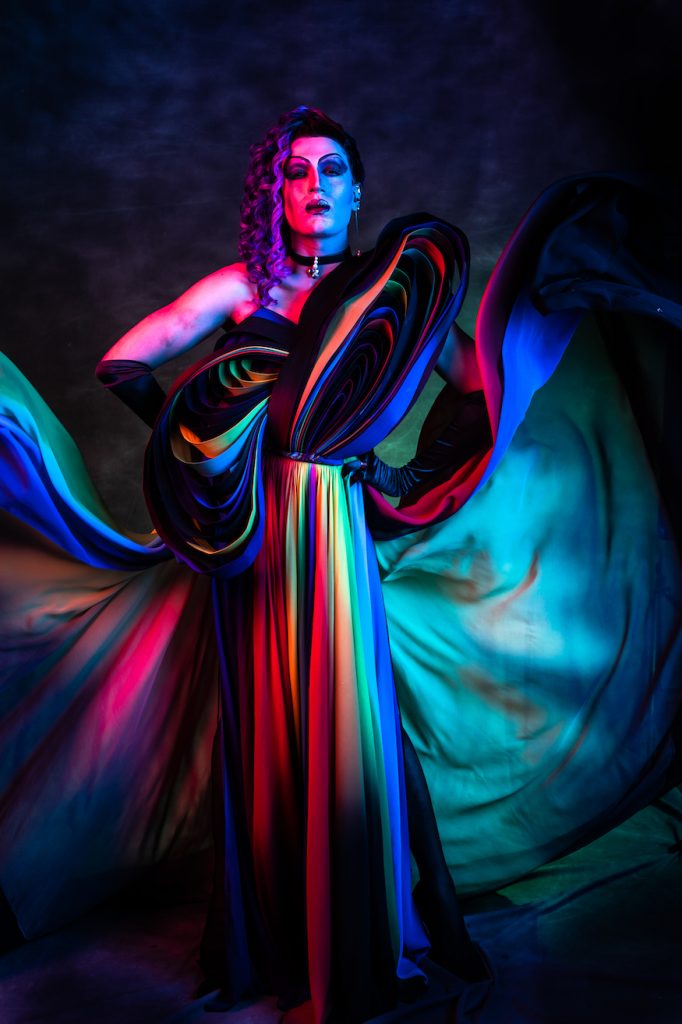 In the words of Monisha Ajgaonkar, "Since it's The Pride International Month and transgender people are being mistreated worldwide, I wanted to raise a voice for them and show support. I want them to know that we are there for them and they can be whatever they like, regardless of what society wants. With this photo series, I want to portray that people can be themselves and be comfortable in their own skin. Just be the queen you are."
She chose Sushant as her muse as he is one of the best Drag Queens in India and an influential personality in the LGBTQ+ community. Monisha has known him for a long time so there was no thinking twice while picking a muse. She did not want to shoot with a model who didn't feel the same emotion she wanted to put them through. For her, this shoot was very personal and she wanted someone to understand it too. Hence, Sushant was the perfect fit as he's not just an immensely talented artist but also a very humble person.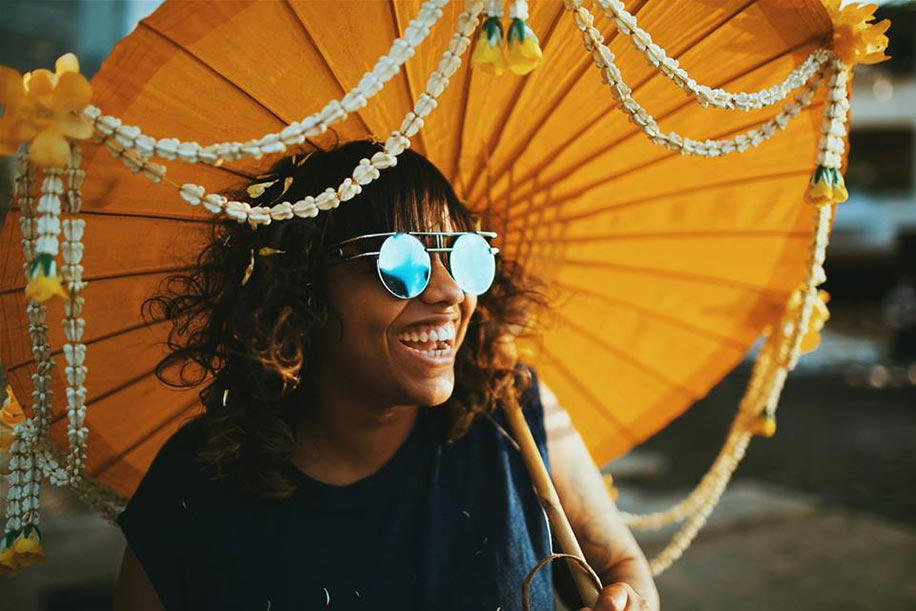 On his collaboration with Monisha, Sushant says, "It was an absolutely exhilarating experience for me to shoot with Monisha. We have worked together in the past but this shoot has a very beautiful theme and this is the first time I've let ANYONE capture me nude. There have been a lot of photographers from around the world in the past couple of years that have wanted to do aesthetic shoots with me that have required me to be nude but I have never felt comfortable but with Monisha and her team, they made sure I was very comfortable and it has been on my bucket list anyway to do a nude shoot with a good theme, so Blossom which is the name given my Monisha to this photo series, was the perfect bet."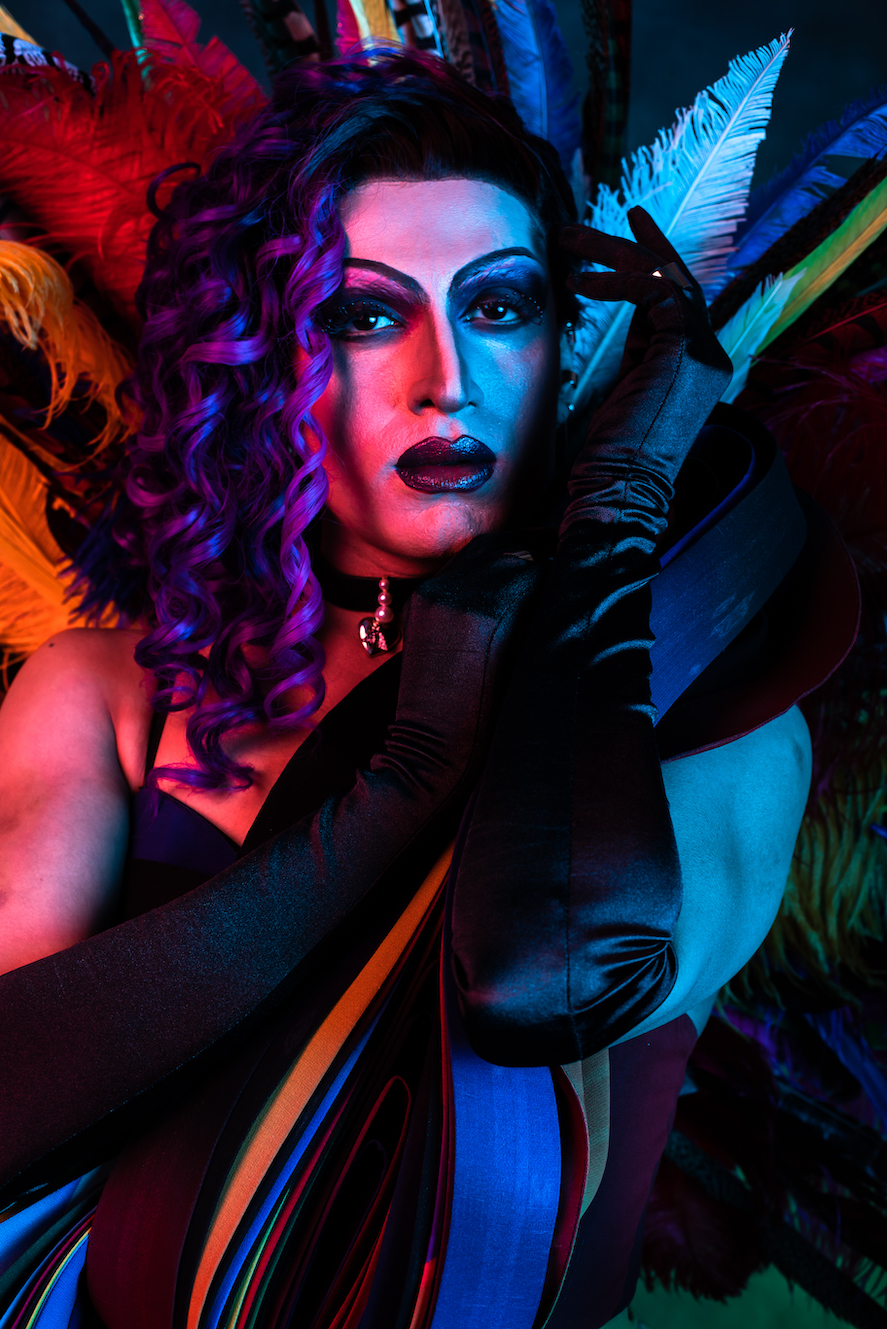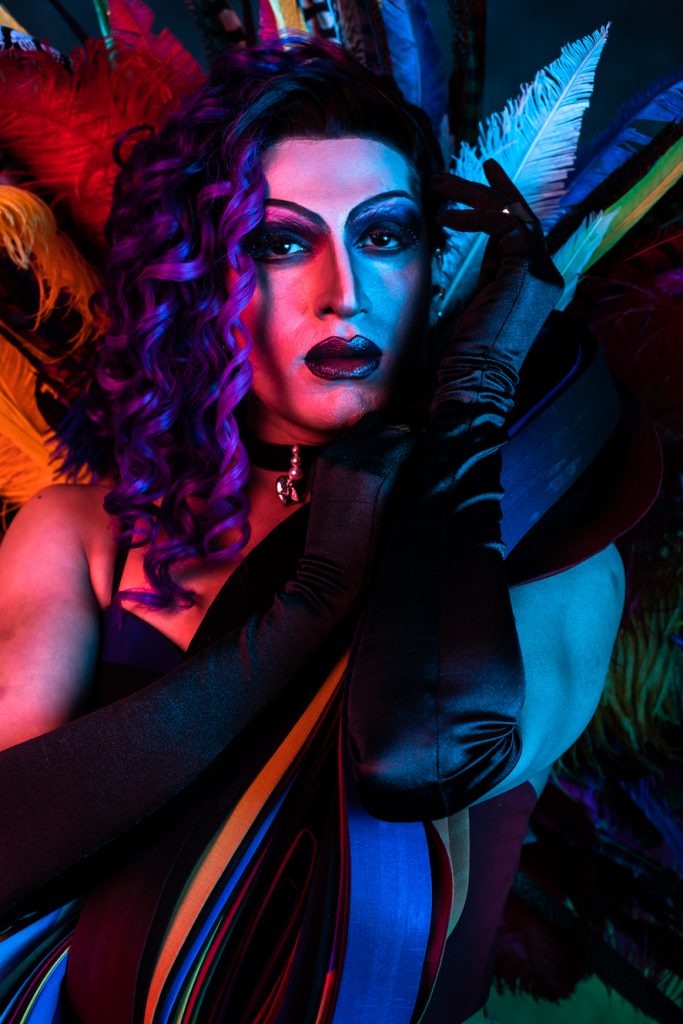 Blossom is the first ever nude shoot executed by Monisha. Curated and executed by both Monisha and Sushant's team, this shoot was solely done to support the cause, without any brand involvement. The final outfit seen in the series is by Swapnil Shinde and styled by Mayuri Nivekar. The make-up artist, Ankit Anil Trivedi has done a splendid job at making Sushant look flawless.