When you're an LGBTQ+ person in India, you face many hurdles, from discrimination, acceptance, to figuring out your true identity. One person who can help is a therapist.
However, many therapists are not friendly towards the LGBTQ+ community. Just a few decades ago, queerness was something that needed to be treated. Don't get us wrong; there are plenty of therapists who are LGBTQ+ themselves, or are allies, but there are a few who are unsympathetic at best, and toxic at worst.
Here's how you can find a therapist for you.
Search for Online Therapy
Online therapy allows you to connect to therapists across the world, giving your professional help from the palm of your hand. You can talk to a therapist on your phone, through your laptop, or from any other device. There are many online therapy resources, like BetterHelp, and they allow you to connect with therapists who match your needs.
What Are Your Needs?
One way you can find the best therapist is by thinking about your needs? Are you a gay or lesbian person who is still in the closet, and you're struggling to come out and accept yourself for who you are? A therapist who has dealt with patients may be able to help. Are you questioning your gender identity? A trans-friendly therapist could help you with that. Knowing your exact LGBTQ+ needs may be able to connect you with a therapist.
Look for a Younger Therapist
Older people who are LGBTQ+ friendly do exist, but in general, a younger person who has grown up with LGBTQ+ rights in the mainstream may understand and empathize better, but this isn't always the case.
Ask Your Community
If you have an LGBTQ+ scene, chances are, a few of them speak to counselors or therapists on their own. Talk to a few of them and see if they can give you recommendations. Some people may want to be a bit discreet about who they visit; with Indian rights for LGBTQ+ people still being a struggle, who can blame them? However, a few of them may be able to give you a recommendation.
Talk to a Therapist Before Engaging
One way you can be able to make sure a therapist is right for you is to simply talk to one before the first meeting. Most therapists will be glad to speak to you before you go to a session, allowing you to get a feel of who they are and what services they will provide for you. You can express your needs and see how the therapist feels about them.
Spot the Red Flags
When speaking to a therapist for your initial meeting, you should be able to look at them and see if there are any red flags. For an LGBTQ+ therapist, you should be on the lookout for any signs that they may not be for you.
Red flags can differ from person to person, but there are a few things to look out for, including:
Suggesting that your sexuality exploration is just a phase that you'll grow out of.
Wanting to "treat" your gender identity or sexuality.
No privacy policies that can keep your conversations discreet.
A tone of voice that feels a little condescending.
These are a few red flags that may make you want to go somewhere else if you encounter them. Be on the lookout and make sure the therapist is right for you. You want to have the best therapy session possible, and by knowing the red flags beforehand, you can nip any problematic therapists in the bud.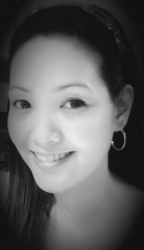 Latest posts by Megan Miguel
(see all)