Animation can be a great medium to connect with people and deliver a message. The charm of animation cuts across the age divide and the popularity of animation movies in recent years is proof of that. Now a young animator is on a mission to portray the plight of the LGBT individuals in society in a subtle and aesthetic manner Abhishek Verma, a post graduate in Film & Animation from Industrial Design Center, IIT Bombay, is working on a hand drawn 2D animated short film calledMaacher Jhol(The Fish Curry) and is looking to crowdfund his movie. The movie is about a young man coming out to his father over lunch. The film depicts love between two men and the fear of opening up before their families for acceptance. Abhishek has already received a grant of Rs. 100,000/- from Jamuura Films, which helped him kickstart the movie. However, he needs another Rs 7 Lakhs for the movie and is looking to crowdfund the rest of the amount.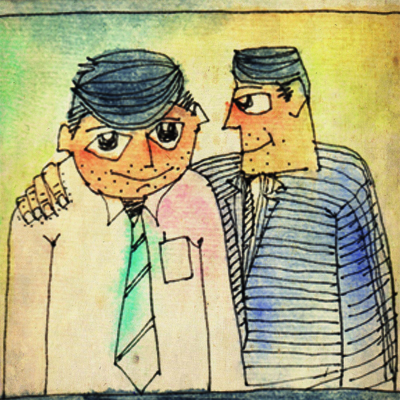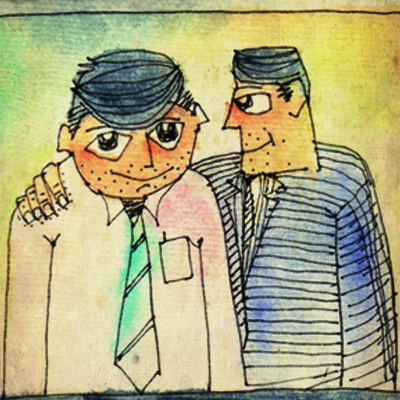 Maacher Jhol though is not the first short animation by Abhishek. His other short animation, Chasniwas about acid attack survivors and won 9 awards and has been screened in over 30 film festivals across the world. While Abhishek was inspired to make Chasni when he read about an acid attack on a girl in a Mumbai's Bandra Station, the inspiration behind Maacher Jhol is more personal. "I was inspired to work on this topic when a close friend of mine revealed to me that he was gay and what difficulties he had to face to come out to his family and loved ones," he informs.
Coming from a modest background in Jharkhand, it was a chance meeting with Shyam Benegal at IIT Bombay which inspired him to portray real life stories on the reel life. "I still remember his words. He said, 'Abhishek, when I was young, I read a lot about the problems and situations that people face in their day to day life. I was even criticized for reading this kind of work. But for me it was very important to meet these people, to hear them and to tell their stories with honesty',"he recalls.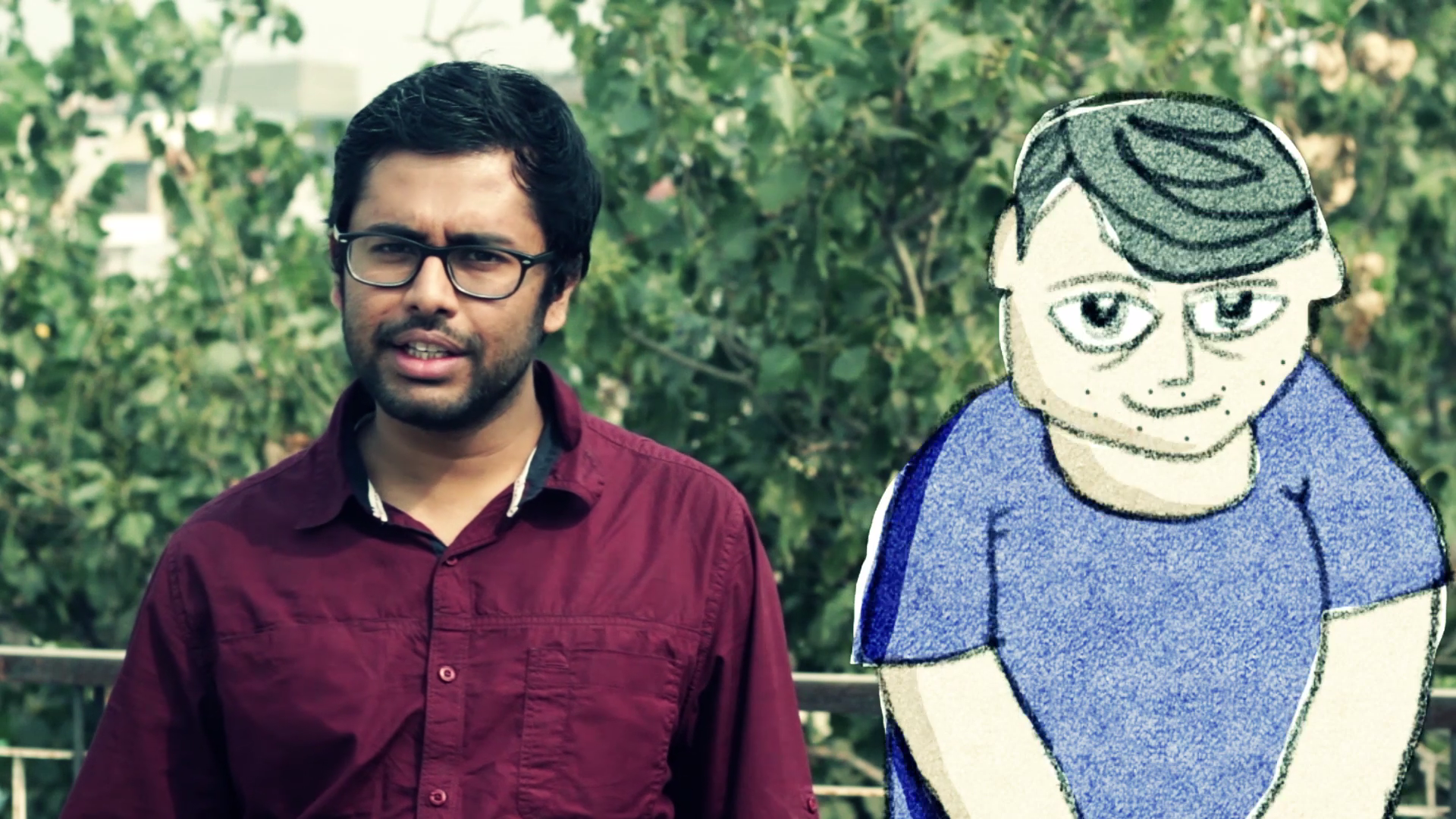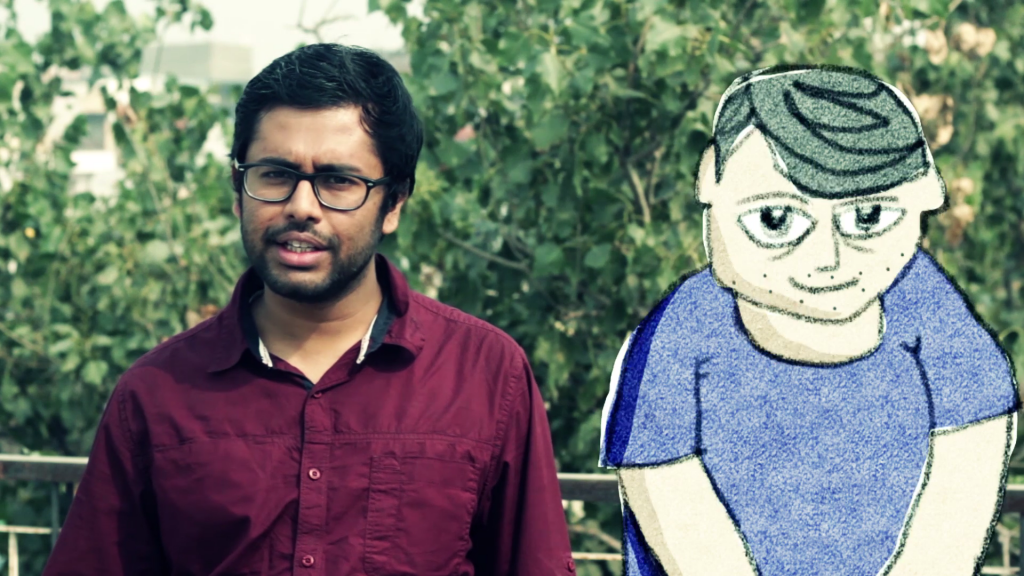 While Abhishek is based out of Delhi, others in his team are spread across India. "Chasni was my individual college project so it was wholly completed by me except for the sound design. But Maacher Jholhas a huge team working," he says. Explaining about the unique technique they are using for the animation, he says, "The 2D hand-drawn animation is a complex medium but has a strong appeal. 1 sec of animation involves 8-12 drawings and that too coloured. So for a minute of animation it needs 500 drawings to run and appear as a moving image. The film Maacher Jhol is 11 min 30 secs, so there will be around 5000 drawings needed to create a moving frame." And there remains scores of drawings that are rejected eventually because they do not fit in the narrative properly.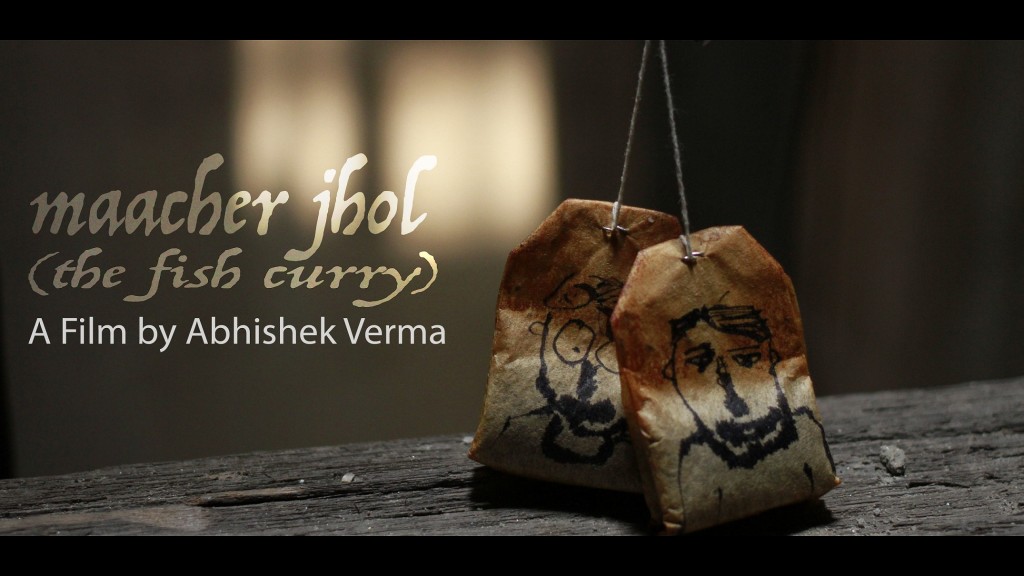 The central character Lalit Ghosh is a professional artist who is in a live-in relationship with a man called Ashutosh Gautam. But when his parents start searching for a girl for him to get married, he decides to come out to his father over lunch by cooking his father's favourite dish, the fish curry. "We named the film over a dish because personally I love cooking. For me cooking and cinema are almost the same. In both of them, the output leaves a taste behind & it depends on viewer/ person who tastes it," tells Abhishek.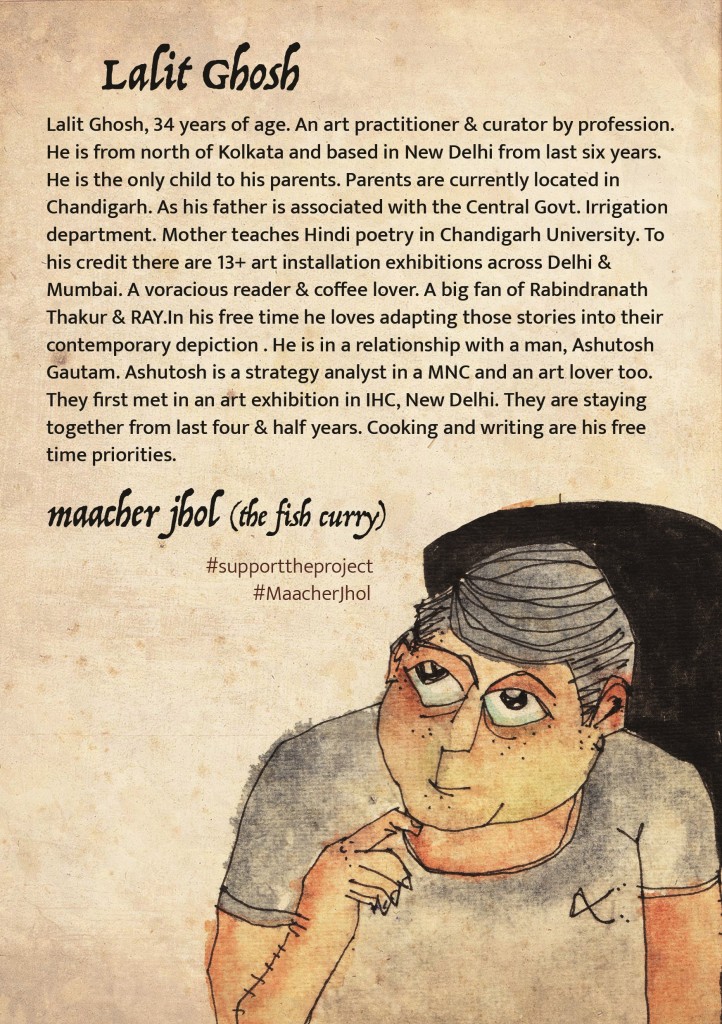 But coming out is a sensitive issue and in the Indian context many people find it extremely difficult to open up to their parents. Then can it be as simple as cooking a fish curry? Or will there be bones that stick around? Abhishek hopes he will be able to inspire others with his movie. "We want to bring about understanding and acceptance of homosexuality in the existing frame of society. May beMaacher Jholwould inspire many other real life stories."
The crowdfunding campaign is live till 8th January 2016, and needs your support to make the film happen. You can support this movie by donating here.

Latest posts by Sukhdeep Singh
(see all)