India may have the law to protect the rights of the transgender community, but they are refused jobs and also neglected in society. To overcome this challenge, well known trans activists and celebrities Aryan Pasha and Laxmi Narayan have launched a salon called 'La Beauté & Style' in Delhi on 11th September, which has now come to the rescue of a couple of transgender people who were struggling to earn a living.
Transgender people are often not accepted in their families and their society, and find it difficult in getting a job, forcing them into sex work and begging. According to a National Human Rights Commission study, it was found that about 92% of transgender people are denied the right to participate in the country's economic activities. Those who manage to get jobs end up losing it because of a hostile workplace.
This, despite the Transgender Persons (Protection of Rights) Act 2019 prohibiting discrimination against a transgender person, including unfair treatment or denial of service concerning employment, education, healthcare, access to public goods and facilities, and others.
Now, Aryan Pasha- a lawyer, bodybuilder and a trans man himself, along with his partner Laxmi Narayan, transgender activist, celebrity and TeDx speaker, has launched a unisex beauty salon 'La Beauté & Style' at DLF Dilshad Plaza extension-2, Ghaziabad near Dilshad Garden area of Delhi. The salon will provide its services to everyone but will be run and managed by transgender people only.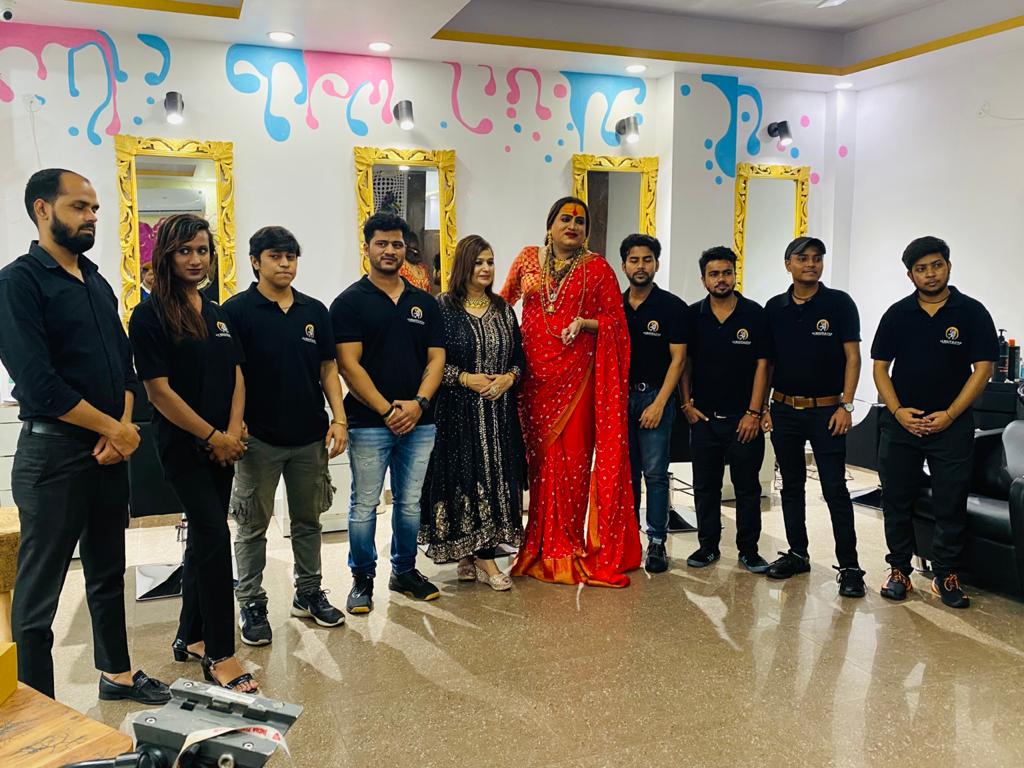 "We came up with the idea of starting a salon to generate employment for the community people because becoming a beautician does not require any qualification. Even 10th pass people can learn to become a beautician and can excel in the profession," said Aryan.
The duo has invested around Rs. 22 lakh in the salon from setting up the interior, exterior to keeping all the branded products. The salon is spread under a 1500 sq ft area. Aryan said that the investment for setting up of the salon came from Joint United Nations Programme on HIV and AIDS (UNAIDS) and Gravittus Foundation. "The place where the salon is established is owned by my father so we don't have to worry about shifting it," told Aryan.
'La Beauté & Style' will be competing with other well established salons. "Although the salon is only run by transgender people we will be serving everyone, whether from the LGBTQ community or outside of it," told Aryan. He further said that the employees working in the salon are being offered a salary up to Rs. 30,000 depending upon their expertise and work. "So far we have managed to train six people from the community over a couple of months through a mix of online and offline courses and they are working in the salon," he added.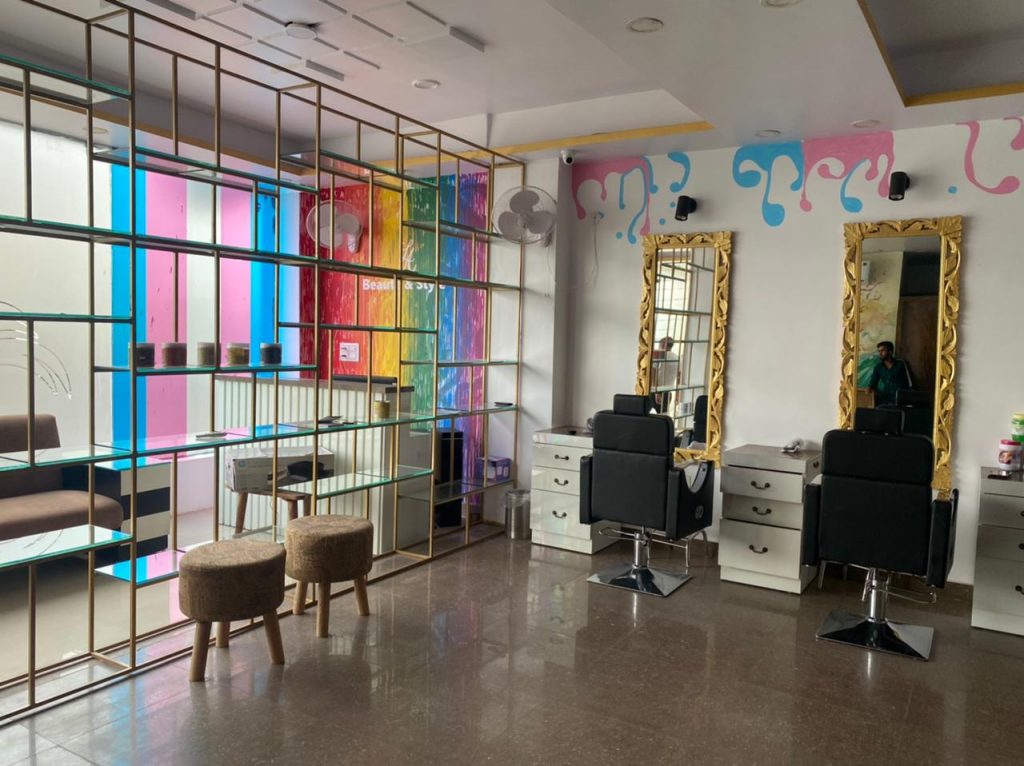 Employees Speak
Bhanu Rajodiya, a 25-year-old, trans man used to work at a garment shop in Delhi and earn Rs. 8000-10,000 a month lost his job during the pandemic. His family does not lend any support to him because he is a transgender person. "There is a lack of acceptance and understanding towards me in my family that is why I don't talk to anyone at home. When they came to know I am going through transitions they were not happy with my decision. But I had to go through the transition to match my body with my feelings," told Bhanu. He further added that he faced social discrimination many times while working in the garment store because of how he talks and looks.
Bhanu is 8th pass and has been going through transitions for two years. Although he lost his source of income, he was trained to work with La Beauté & Style salon and is now employed there. "I am really happy to be part of the salon. I will not leave this salon for my entire life. Now I don't have to pretend who I am not and can work comfortably," he said.
Another employee, Ayush Kumar, 29, who is a trans man, had been working in a restaurant as a helper earning not more than Rs. 10,000 a month. However, he was not happy with the job. "I wanted to become a beautician. And, Rs. 10,000 is nothing to survive," said Ayush.
Ayush had been pursuing an online beautician course but sought some more training in the salon before it was launched. "I am happy that I got the opportunity to work here at La Beauté & Style. Working here won't only help me financially but also emotionally because there are more people like me working here. It is like a dream job for me," expressed Ayush.
Nakshatra Rajput, 25, is another employee who despite being skilled and qualified, lost his previous job because of his gender identity. Nakshatra is a commerce graduate and was working with a Knowledge Process Outsourcing (KPO) company as a quality checker. Everything was going smoothly until the company came to know that he is a trans man during his transitions. He tried to explain about the community and the process of transition. "But the company failed to understand me. The management would ask uncomfortable questions more often despite many explanations. Hence I had to lose my job," told Nakshatra. He was paid about Rs. 35,000 a month in the company. "I was paid well because of my skills but it meant nothing for the company because of my gender," added Nakshatra.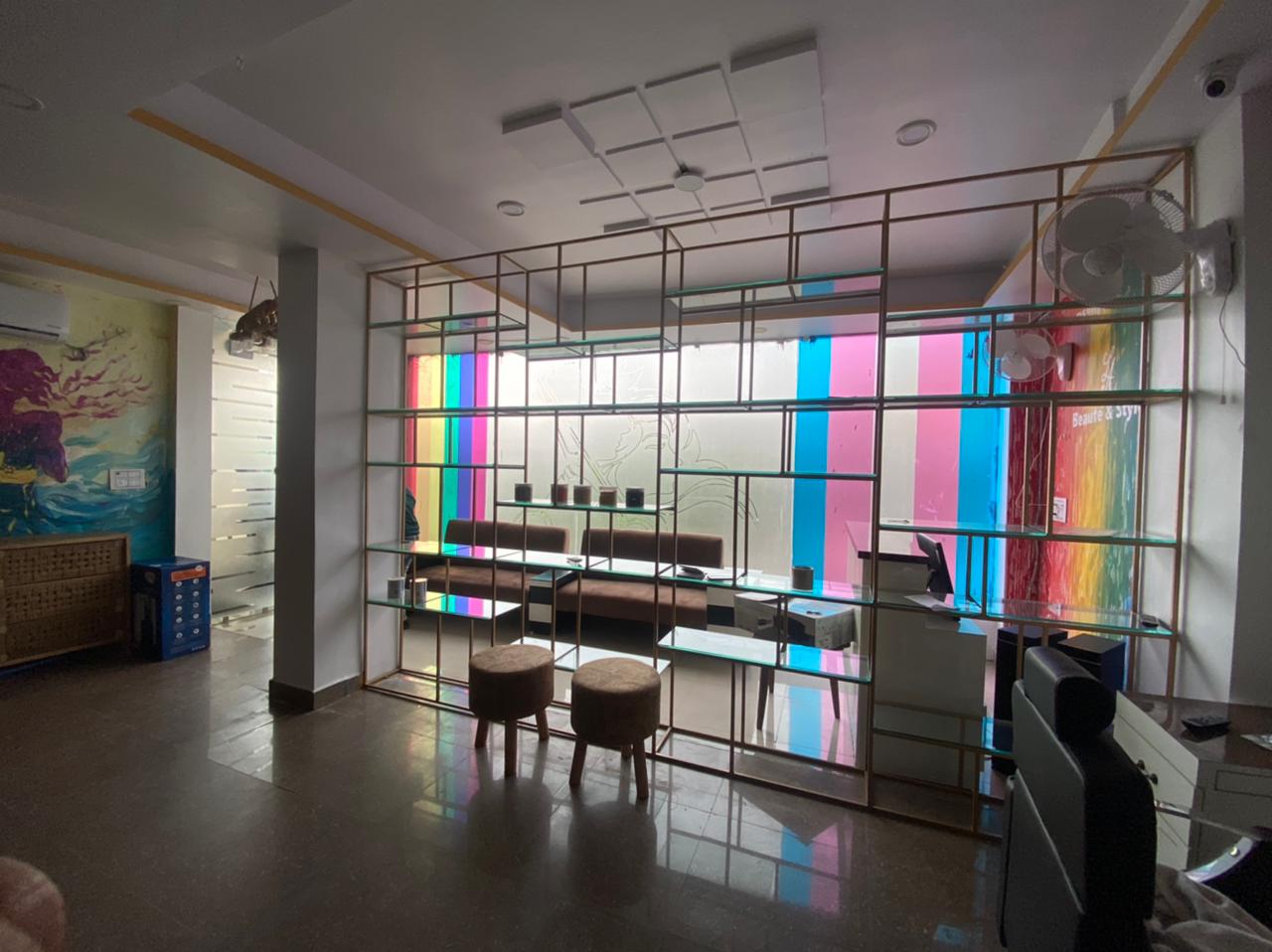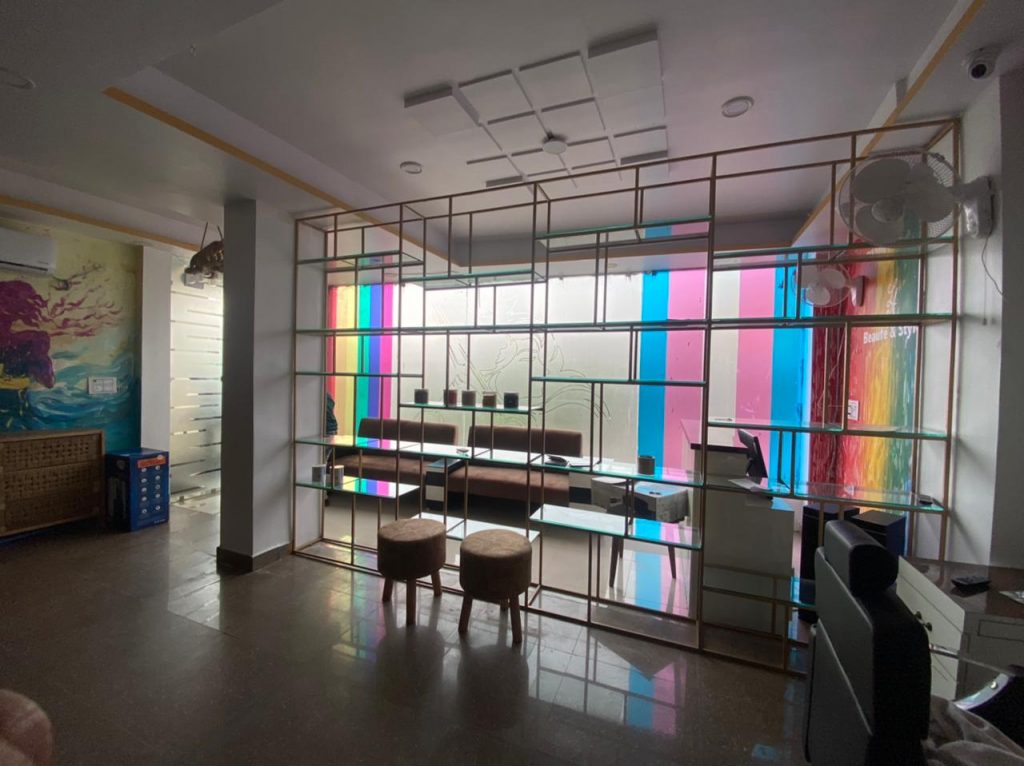 He tried to apply for a job at many places but because of his appearance, voice and discrepancies in his documents, he failed to get a job anywhere. He is a female as per his documents, but his voice and appearance are now like that of a man because of transitions. "My parents and friends have accepted me wholeheartedly, but the corporate world is yet to be inclusive," said Nakshatra.
La Beauté & Style came to his rescue. Nakshatra has been trained as a hairstylist and will be a part of the management of the salon soon. He aims to become a hairstylist expert. "Here I am comfortable to work. No one's here to judge me. Now I don't have to play a role here anymore," expressed Nakshatra.
The employees have been trained under Delhi based beautician Unnati Singh, a family friend of Aryan. "She wants to do something for the community that is why she has been training the community people for free. So far she has trained five people," told Aryan.
Aryan said they plan to open more such salons across the country. "We are planning to open more salons like this one by one across India so that we can generate more employment for the community people. It will take time but we will accomplish it."
Latest posts by Bilal Khan
(see all)