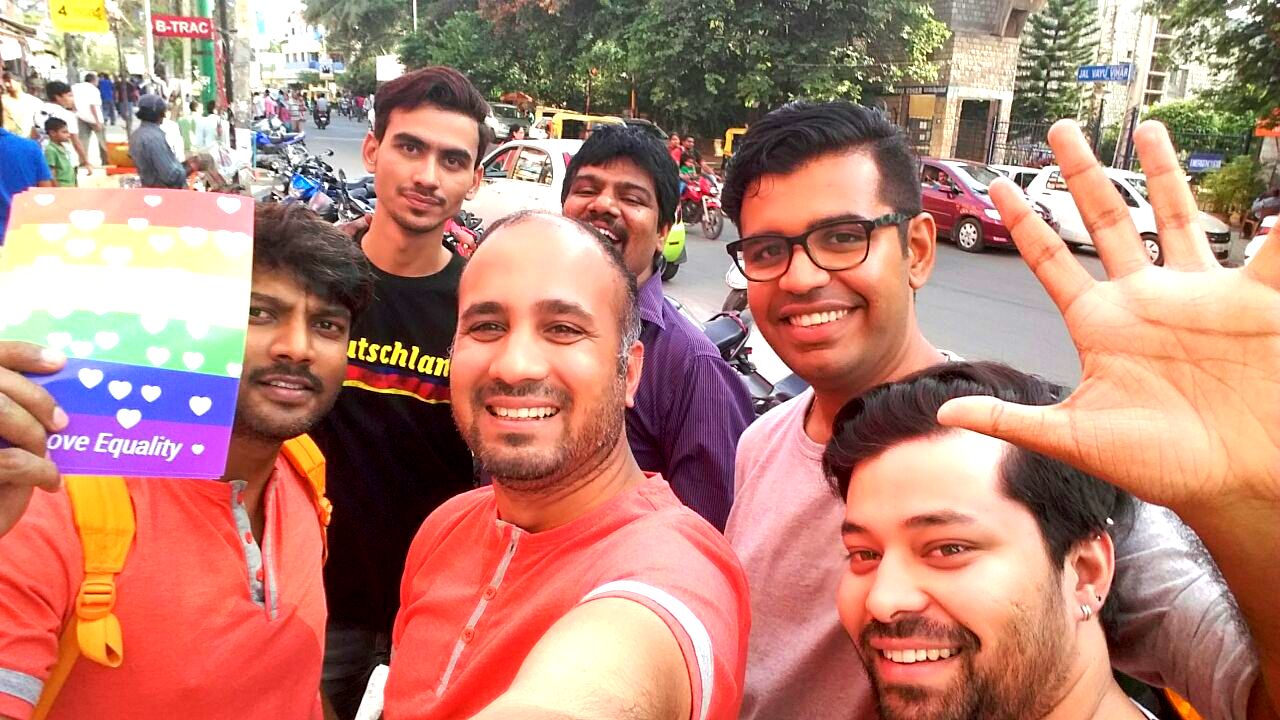 On a breezy summer evening in Bangalore, a bunch of friends got together, determined to do something meaningful for the queer cause in the city. Their timing was perfect – the sixth anniversary of the Delhi high court judgment that unshackled thousands of LGBTQ people by reading down section 377 of the IPC was upon them.
The focus was on creating allies and building new bridges with potential supporters, while reaching out to those in the closet, many of whom needed a safe space and encouragement from members of the community.
Thus, the Missed Call campaign was born, where a group of people from Bangalore's Good As You group asked people to give a missed call on 08030636030 and write to queercollectiveindia@gmail.com to express their support for the queer cause.
"We wanted to create a lasting chain of events and wanted to remind everyone of the beautiful basis of equality and constitutional morality that was brought by the Delhi High Court decision," said Sonu Mulchandani, the initiator of the campaign. our
They picked the weekend closest to July 2 and chose six prime locations in Bangalore for the event.
The response was electric – the enthusiastic bunch of around 40 volunteers had garnered over 600 missed calls in the first few hours and reached out to thousands through their online and offline pamphlet campaign.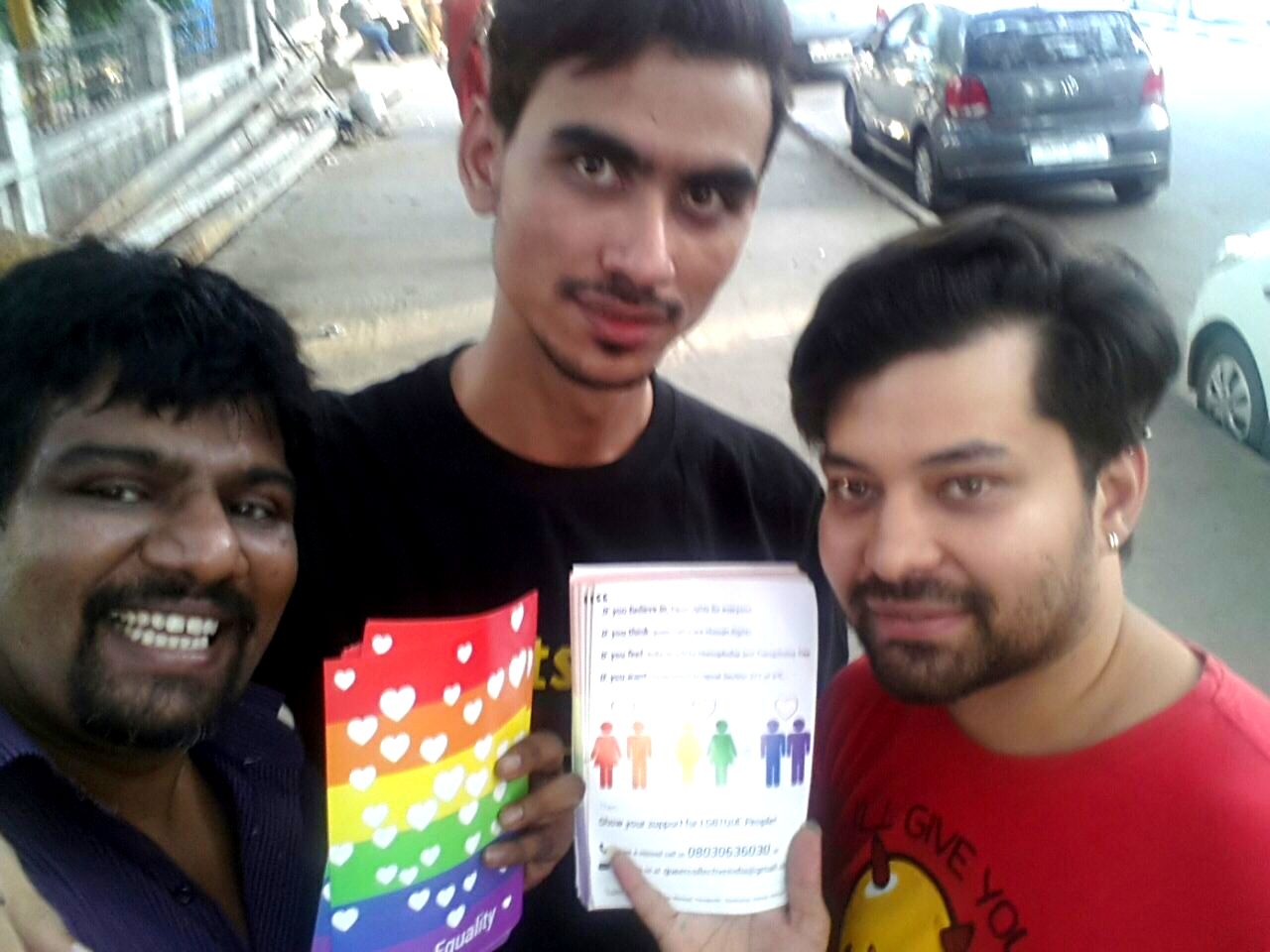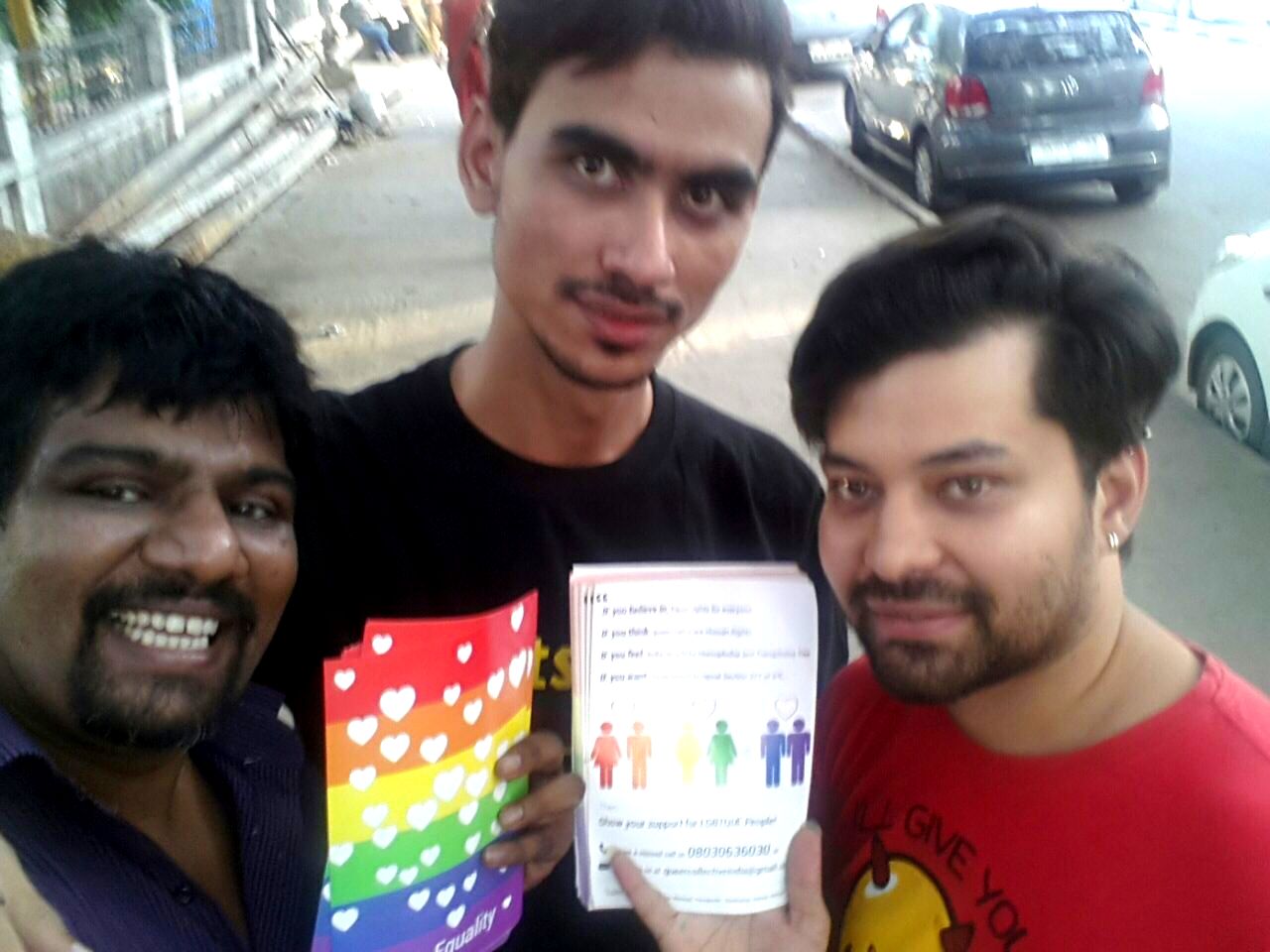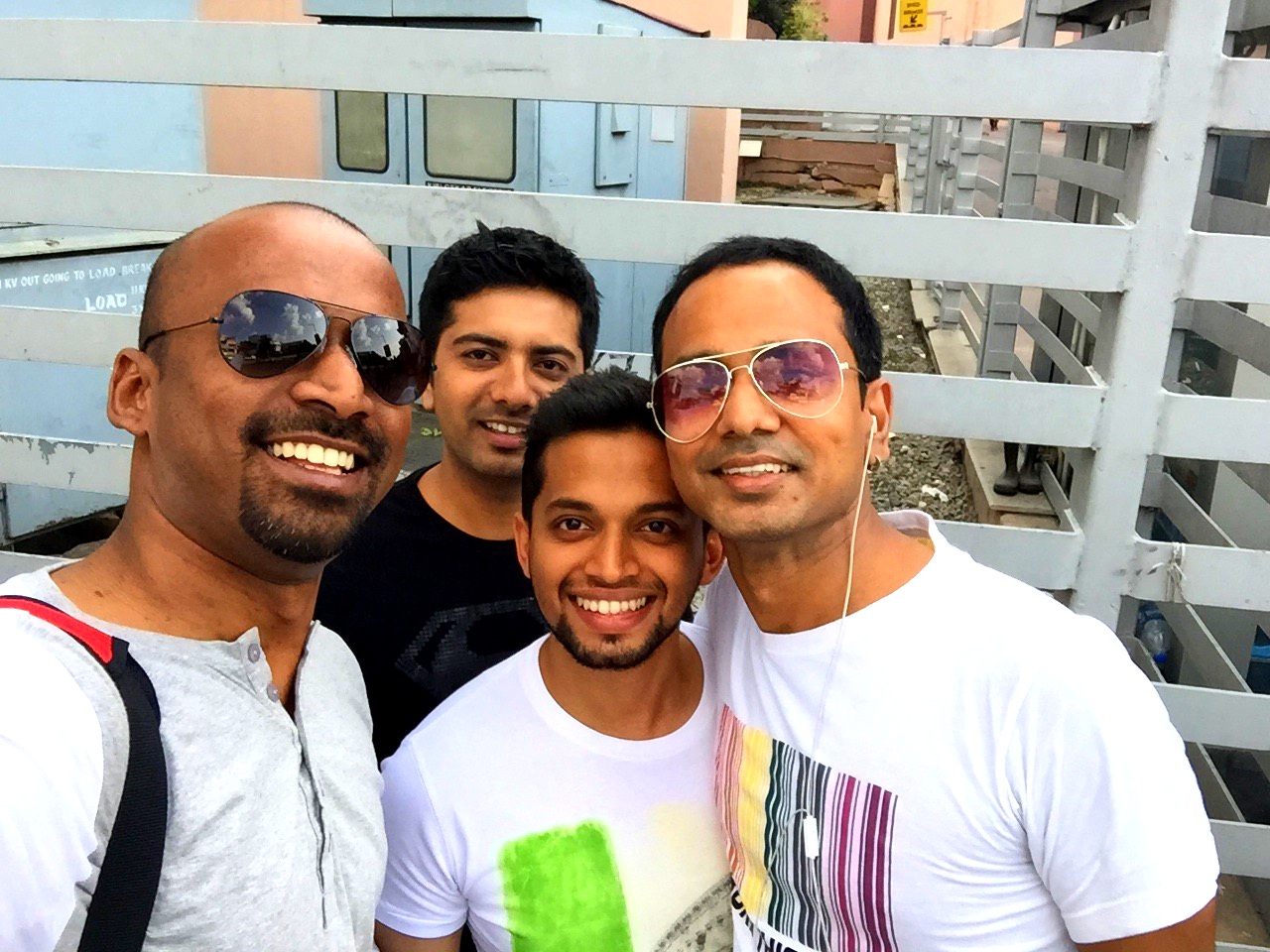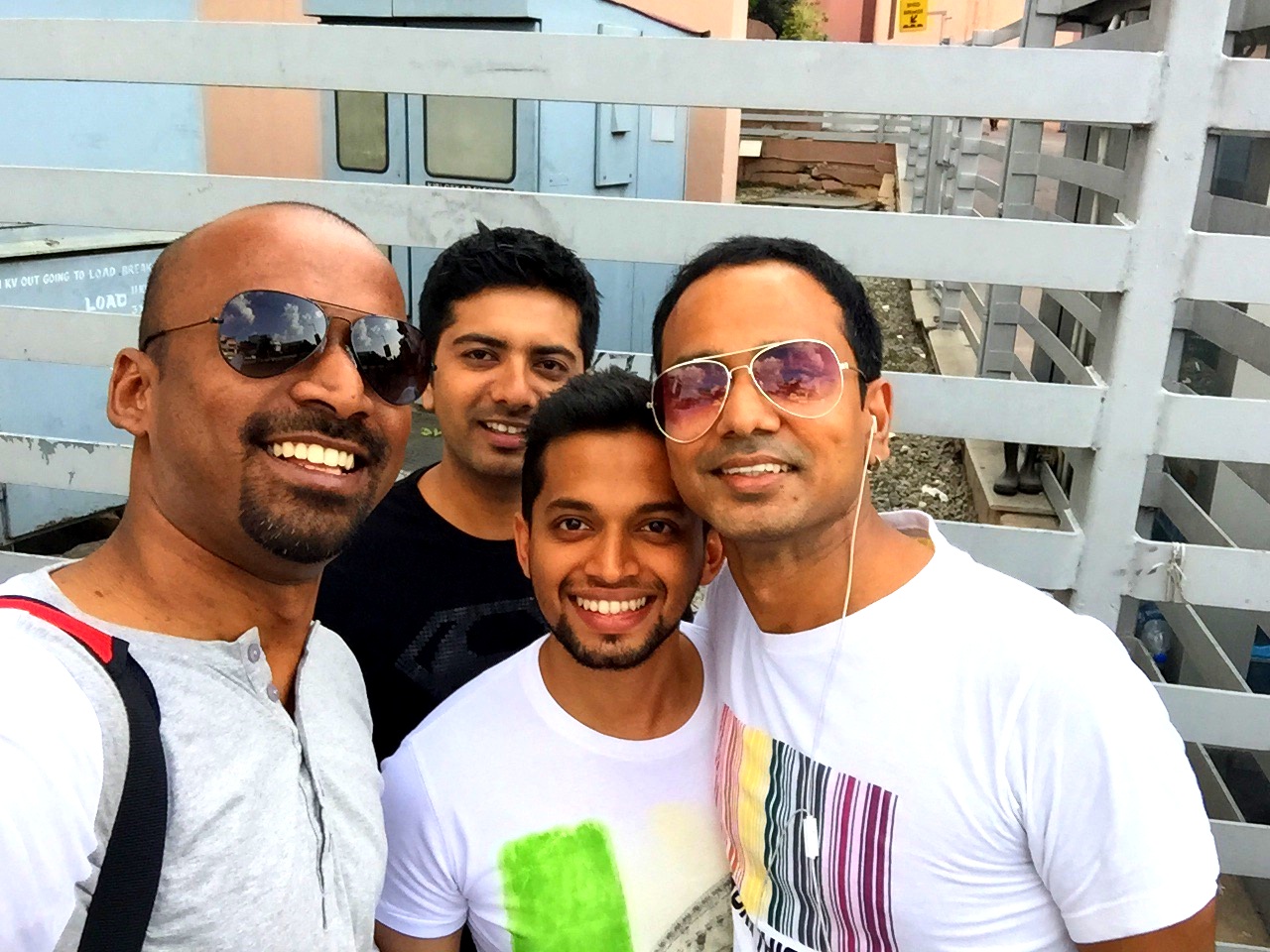 "People asked for extra pamphlets to take home or to give to their colleagues," said Sunil Chauhan, a key person organizing the event.
Much of the credit rested in the new volunteers, many of whom faced unexpected reactions from people but rested with patience and care.
"Are you a homo?" One of the first timers was asked and calmly said, "Yes".
Many young girls said they knew what LGBT was and wanted to support the community and gave missed calls from their parents' phone.
A girl in her mid-twenties talked about coming out and asked about whom to reach out to for help and support while another wondered, "Will I be registered as a homosexual if I give a missed call?"
But the liberation didn't leave the volunteers untouched either.
"One volunteer came out to his office colleagues after working for 9 years in the same company. Another friend distributed pamphlets in office and one of his colleagues took pamphlets to Shanghai," said Sunil Chauhan.
This also wasn't their first time organizing such an event – they had held the very popular Queer Hugs event some time back.
But the biggest challenge was in appealing to new people to join them in the cause.
Behind the scenes, there was a lot of hard work and planning by the organisers and volunteers. But more than that, there was inspiration.
"My friend and roommate, Sonu, mentioned once how one of his straight colleagues defended him and criticized others who were passing homophobic comments. This incident made us think about the importance of allies in our struggle," explains Sunil.
He himself came out came out during the Hugs event, where he asked the public to support the community by hugging a gay person to symbolize equality.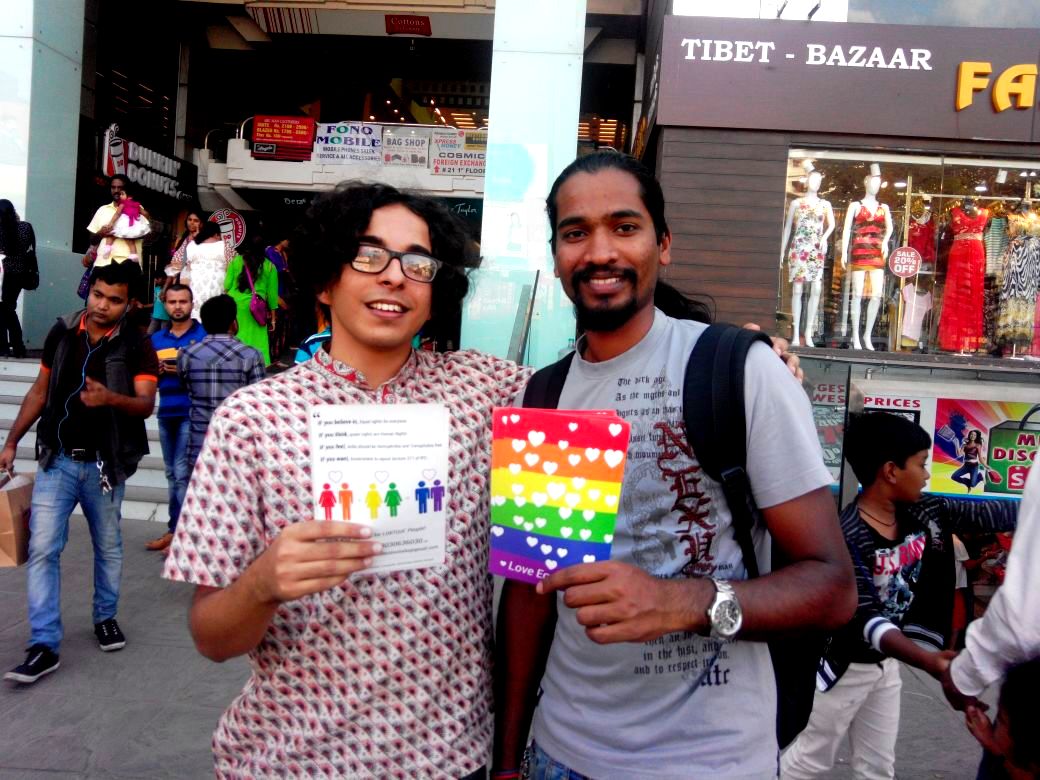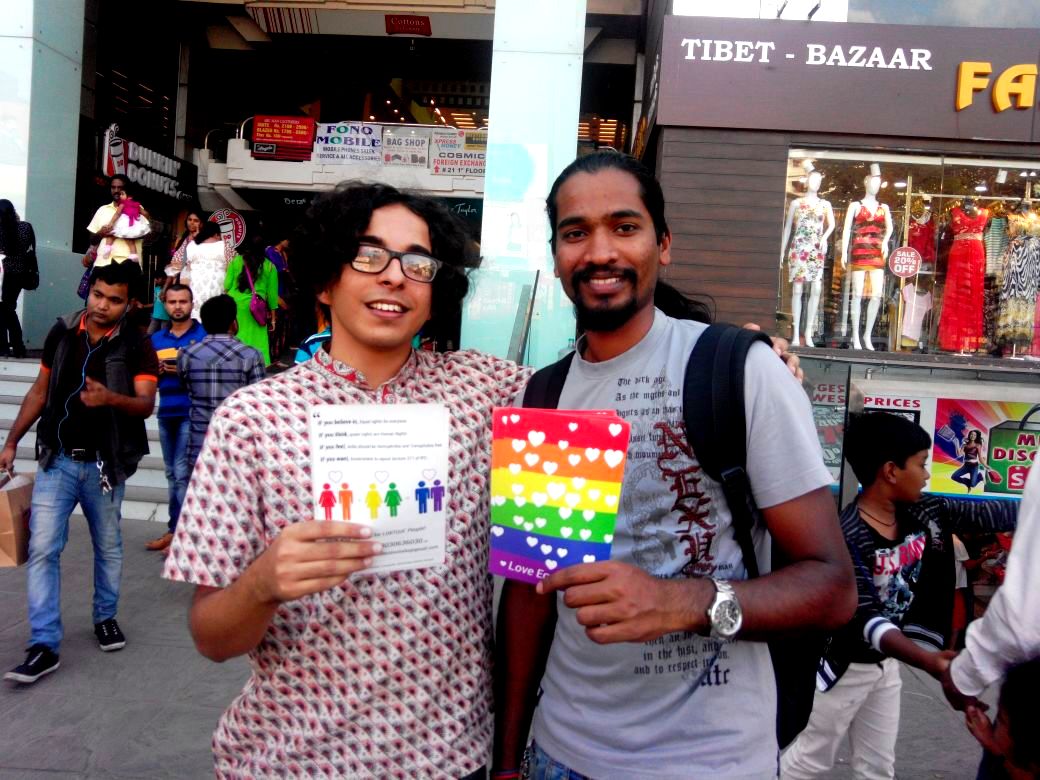 That thought translated into the campaign but not before a lot of apprehension about the safety of being openly gay on the roads and talking to people about queer issues. Those fears, however, were laid to rest by the positive response of the crowd. "Our collective efforts gave us strength," said Sunil.
The volunteers worked day in and out to get the pamphlets designed, printed and distributed, and are still distributing them as the campaign has been extended till 15th August 2015.
"The biggest strength is the presence of new people at both the events who were doing it for the first time: talking to the public carefree of the judgment or prejudice, luckily we faced none of these. They could do this because we assured them we had their back, and they could trust us for support and solidarity," said Sonu.
But it wasn't easy, though donations have also poured in to fulfill the dream.
"We are all either working or studying full time and therefore managing the event related tasks and coordination and took a toll on most of us," Sonu added.
FOR MORE INFORMATION: Please log on to the blog queercollectiveindia.blogspot.in or the Facebook page Queer Collective India.
Latest posts by Dhrubo Jyoti
(see all)