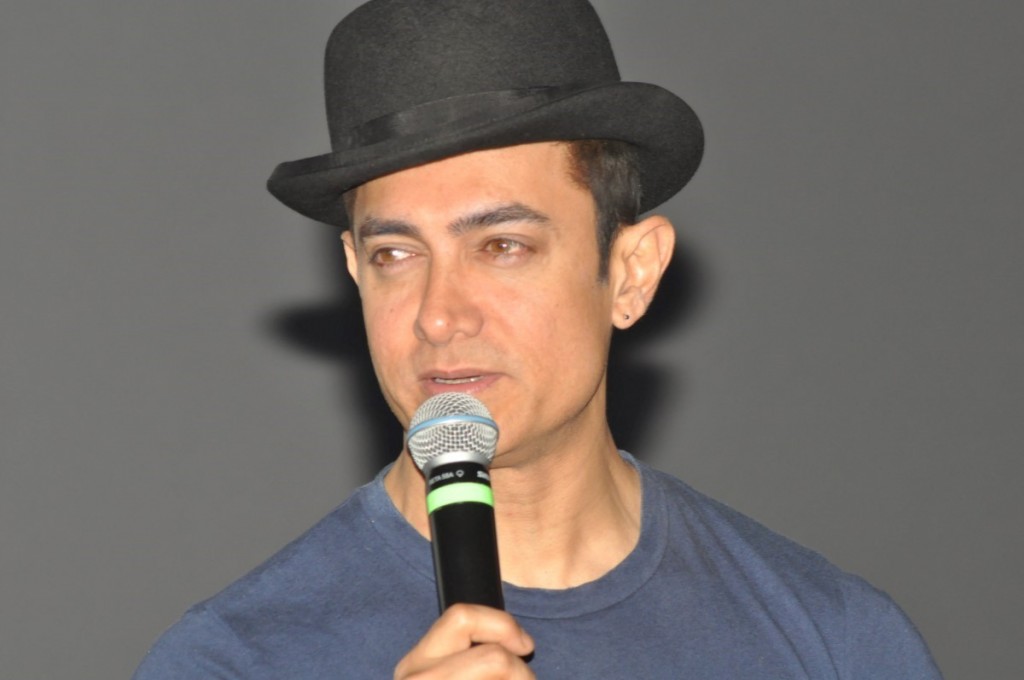 Aamir Khan: I am more disappointed with this judgement. It feels very intolerant and violative of basic human rights. It's a shame.
Onir: I am angry by the SC ruling on IPC 377. Very very disappointed that the bench of the Supreme Court hold us to regressive colonial 153-year-old IPC 377. A dark day for the history of judiciary and human rights in India.
Celina Jaitly: I cannot believe Supreme Court's decision. I have been in shock since it came. Such a contradiction of democracy.
Karan Johar:Section 377 is not just a violation of human rights but also makes democracy seem like a mirage in our country.
Shekhar Kapur:Cops asking for bribes and innocent young people getting beaten up thru homophobia provoked by #sec377 Whats else is Supreme Court's point?
Konkona Sen Sharma: You cannot tell someone whom to love or how to think!
Priyanka Chopra: It's scary that we can have rulings like this.
Ayushmann Khurrana:The ruling is shameful and is the lowest ebb of democracy & mankind. Welcome to the dark ages #Sec377.
Bipasha Basu: It is prejudiced and it goes against the right to equality!
Parineeti Chopra: No legal system of any country can decide who you want to love.
Vidya Balan:#Sec377 is a stain on all Indians, and not merely its gay populace.
Anushka Sharma: Taking away someone's freedom is the hugest violation in my personal opinion.
Soha Ali Khan Pataudi: I am shocked by the regressive ruling. It's an international embarrassment.
Siddharth Malhotra: We are free to love who ever we want, laws can't give you guidelines.
Sujoy Ghosh: I think it's a damn good opportunity for the parliament to do the right thing and scrap the law forever"
Imtiaz Ali: "A basic right, a natural choice is being axed.
Malaika Arora Khan: We're getting condemned for making love, while violence happens in broad daylight.
Varun Dhawan: #Sec377 is plain stupid. It's as good as still being a slave.
Vivek Oberoi: An extremely regressive ruling!
Arjun Kapoor: It's sad that the govt would call it a criminal offense to love someone of our own choice.
John Abraham: India has harboured archaic prejudices once again… The Supreme Court has criminalized homosexuality… Shame.
Farhan Akhtar: The Supreme Court got it wrong today. Sec377.
Madhur Bhandarkar: Just when we thought we are looking into the future, comes a judgment that treats us like we are in the stone age. The disappointment is justified.
Chetan Bhagat: What?! Consensual gay sex ruled illegal in 2014? Shows you how badly India needs new young leaders with a modern outlook.
Shruti Haasan: 11.12.13 a day that reminds us how blatant regressing and oppressing someone has become – plan b move bedroom to another planet and time.
Sudhir Mishra: The decision declaring gay consensual sex illegal betrays a primitive Victorian mind. It is certainly not Indian.
Kunal Kohli: On 11-12-13 Supreme Court goes back to the medieval ages with Section 377.
Anupam Kher: We obviously don't believe in equal rights even in the times when we send Mangalayan to Mars.
Kalki Koechlin: Supreme Court's job is to uphold the right and freedom of every individual, not to decide what is culturally acceptable or not. In this case they failed.
Shruti Seth: So while the world is trying to legalise gay marriage, here's what we're doing as a nation. Such a disgrace!
Riteish Deshmukh: Supreme Mis-judgement.
Nikhil Advani:Welcome to the medieval ages! It was only a matter of time.
Neha Dhupia: How can love be illegal?
Rahul Bose: So much for those believing the judiciary is 'the last bastion of common sense' in this country.
Vinay Pathak: Supreme Court – Straight or scared!
Milap Zaveri: Nothing supreme about the court's decision. Shocked and disappointed at the anti-gay verdict.
Shirish Kunder: Personally, I've no problem with same-sex relationships, as long as it's not compulsory.
Vir Das:Today is 11.12.13. Unless you work in our Supreme Court, in which case it's the year 1826.
Sandhya Mridul:The courts are unfortunately only following the law of the land, which are as old as the dinosaurs. Blame the legislature more than Supreme Court!
Hansal Mehta: Does India not have a single gay judge? Or does being gay mean that you can only be unfairly judged?
Siddharth: India is a bigot nation. I pray that every person who tries to deny another person their rights gets IBS (Irritable bowel syndrome). Bigots beware.
Richa Chadda: The Supreme Court criminalises love, again. Sad day.
Nachiket Barve: The problems of this world are because of what happens 'without consent' rather than what happens between 'consenting adults'! wake up!
Shabana Azmi: Shocking judgement! Upholding 377 is violative of human rights n anti democratic. SC says Parliament shud scrap 377- it MUST. Criminal? How?
Latest posts by Raahul Chiranjit Sen
(see all)