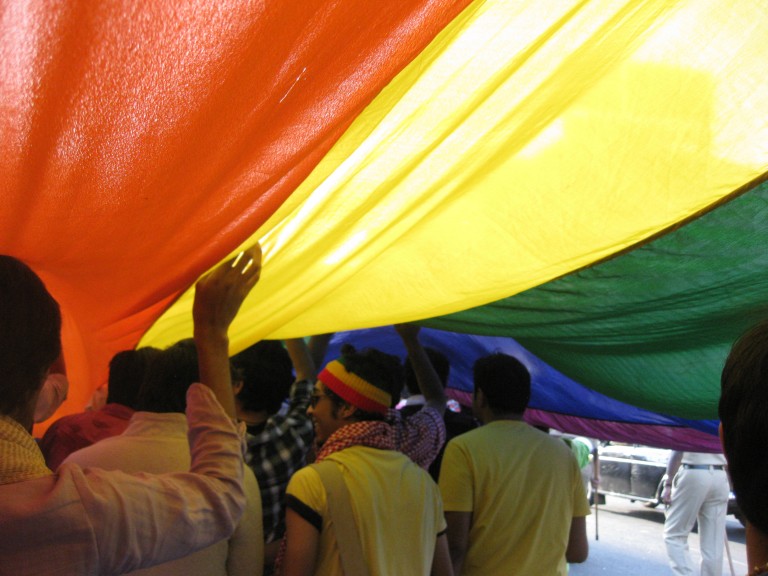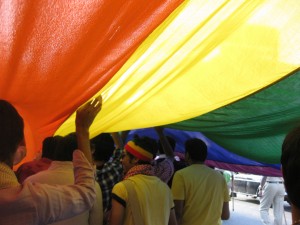 Even as the Supreme Court is yet to deliver its verdict in a case challenging that decriminalization of homosexuality in India by the Delhi High Court 4 years ago, various Indian cities are set to mark the occasion. Kerala will be playing host to a gay pride march, just 2 days after Chennai held its 5th Rainbow Pride March. The Pride March in Kerala, in its 4th year now, will be held at Thrissur and start at 2 pm from the Thrissur Vidyarthi Corner and end at Kerala Sahithya Akadami.
Other Indian cities too are holding various events to celebrate the occasion. IT capital of India Bangalore will be celebrating the day as 'Indian Coming Out Day'. Members of the community will be gathering at Cubbon Park at 9:30 am and tie masks to balloons and release them, followed by singing of the National Anthem. "The balloon releasing event symbolizes our fight for freedom to love & equality," said Shyam Konnur.
In Delhi too, members of the LGBT community will be gathering at Jantar Mantar at 7 pm to hold a candle light vigil, along with reading poems, short stories and other such performances. Chandigarh, which held its first pride march this year in March, also has things planned for the day. Saksham Trust is organizing a balloon releasing event at Sukhna Lake and will be holding discussions about Sec 377 and homosexuality too. Mumbai, on the other hand, has a Marathi play called Dushantapriya lined up for the day, which will also act as a fund raiser for Sanjeevani CBO – a support group for MSM, TG and Hijara's who are living with HIV/AIDS.