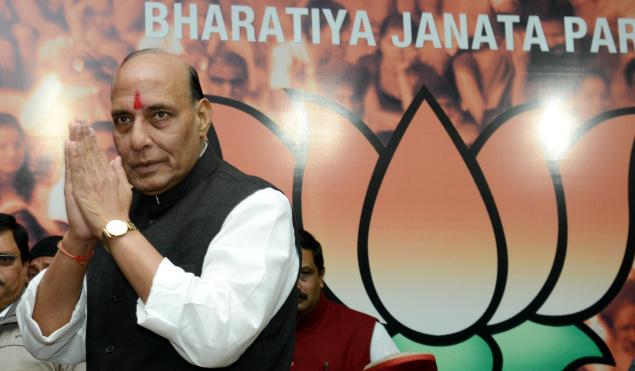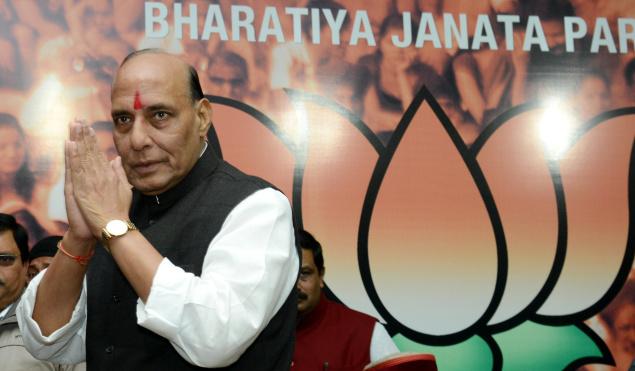 After keeping mum on the issue of homosexuality and Section 377 for the last three days, BJP has finally let it known that it will not allow passage of any amendment to Sec 377 in the Parliament aimed at decriminalizing homosexuality. Talking to The Telegraph, BJP President said, "We will state (at an all-party meeting if it is called) that we support Section 377 because we believe that homosexuality is an unnatural act and cannot be supported." He said that his party "unambiguously" supported re-criminalization of homosexuality.
The newspaper reported, "The BJP has now dropped its circumspection, probably on the assessment that the gay community is not electorally significant and the party stands to suffer a dent in its traditional base if it is seen to be supporting "unnatural acts"." It also quoted BJP sources as telling that "this was a carefully considered , influenced by political "realities" prevailing on the "ground" and not by "simulated discussions in TV studios"."
After the Supreme Court verdict on Sec 377 re-criminalising sexual acts apart from peno-vaginal penetration on 11 Dec, senior leaders of the party had been mostly silent on the issue. Some BJP leaders who did speak on the issue clearly stated that they supported the Supreme Court verdict. Sushma Swaraj, a senior leader had earlier said, "Let the government call an all-party meeting and discuss changes."
Other BJP leaders had also gone on to say that homosexuality is unnatural and un-Indian. Meenakshi Lekhi had said, "We welcome the decision of the court because it is important that Section 377 remains." Prakash Javdedkar, a BJP MP, when asked by TV channels about his views on the Supreme Court verdict had laughed and said, "I don't talk about such things, Shiva Shiva."
BJP also recently inducted Subramanian Swamy, who calls homosexuality a "mental disorder". After the Supreme Court verdict, he had tweeted: "Debate on SC order on Section 377 is over. Yes to SC have prevailed with ok of over 80% of India. Let free sex w&w(wala and wali) wail: SC order final".
In contrast, Congress leaders, including Sonia Gandhi and Rahul Gandhi, had criticized the Supreme Court verdict and called for a repeal/amendment of Sec 377. The UPA Government had said it is looking at all options available, including passing Bill in the parliament or bringing in an ordinance, to change the law. Members of the LGBT community expressed their disappointment on the BJPs stand on social media, with many vowing not to vote for the BJP in the coming Lok Sabha elections.

Latest posts by Sukhdeep Singh
(see all)