Malayalam movie Ka Bodyscapes has been denied certification by the 2nd Revising Committee of the Censor Board as well. The movie had been denied certification by the Censor Board in 2016, following which the director Jayan Cherian appealed to the first revising committe, which refused to certify the film again. Cherian then appealed to the Kerala High Court, which directed CBFC to grant certification to the movie, while allowing it to make cuts.
However, despite the High Court's direction, Pahlaj Nihalani led Censor Board refused to certify the film, telling that "the film has been unanimously denied certification for "glorifying" homosexual relationships, "vulgarity", depicting Hinduism in a "derogatory" fashion and for depicting a "female Muslim character masturbating"."
"It's official, Mr. Pahlaj Nihalani (chairman of the CBFC) put the final nail in my coffin!" Cherian posed on social media, along with the letter from the Censor Board refusing the certification.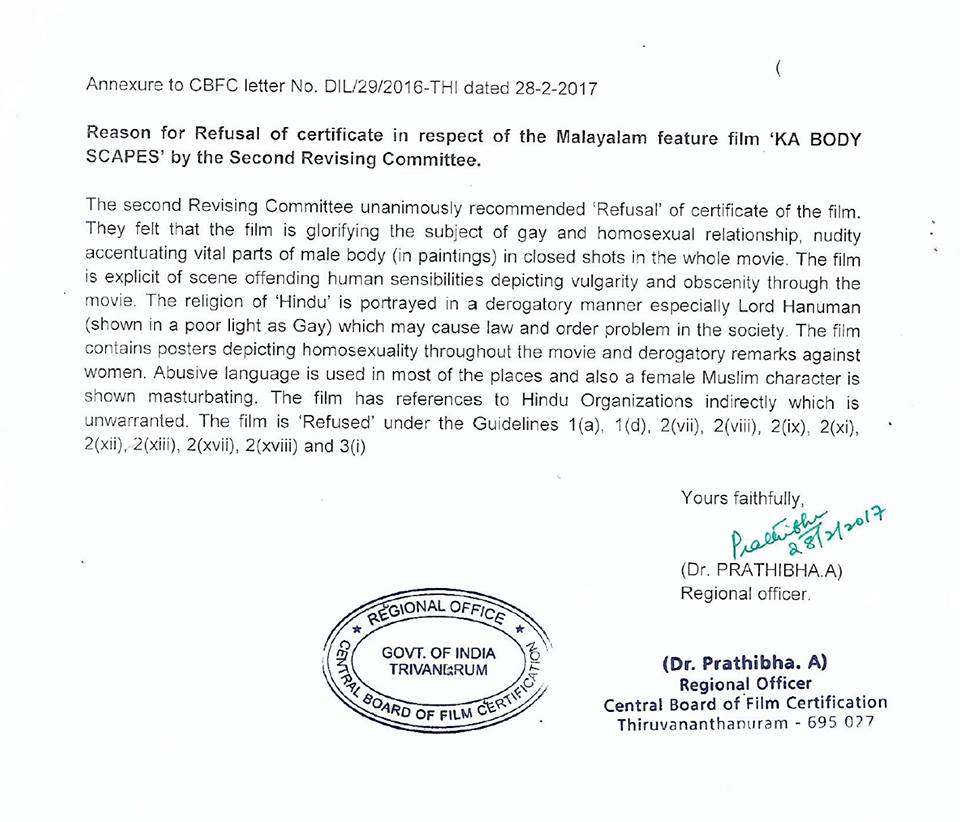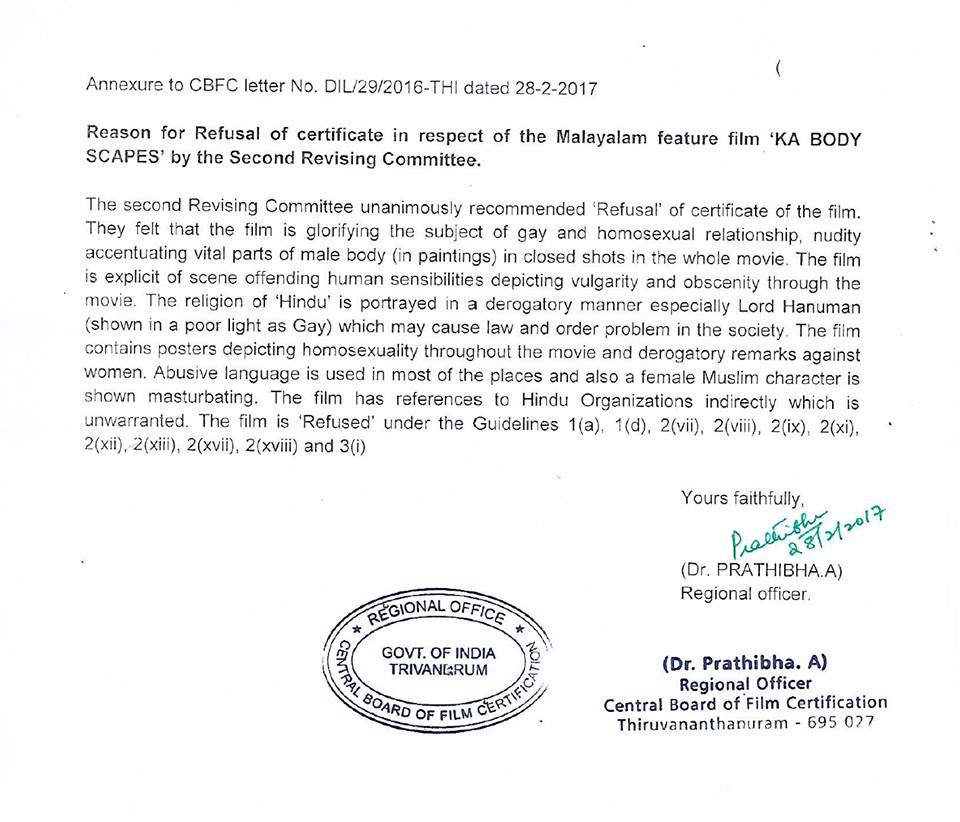 The filmfollows the lives of three young people in Calicut – "Haris, a gay painter; Vishnu, a rural kabaddi player, and their friend Sia, an activist who refuse to conform to dominant norms of femininity, struggle to find space and happiness in a conservative Indian City."
Another movie "Lipstick Under My Burkha" too had been denied certification by the Censor Board recently for being lady oriented and showing women masturbating.

Latest posts by Sukhdeep Singh
(see all)