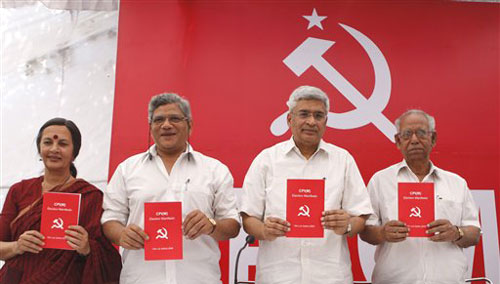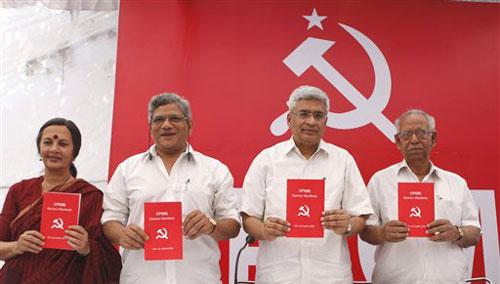 Always known for their liberal viewpoints and neo-classical approach Communist Party of India (Marxist) came out in favour of scrapping Section 377 from Indian Penal Code (IPC) which criminalizes consensual same-sex sexual relations. The CPI(M) on Thursday had released its manifesto in New Delhi where it profoundly pitches in for gay rights in India. Till date, it's the only political party in India which has come out clean on making changes to the law to favour gay rights.
The party went on to walk an extra mile by pitching for Times of India's manifesto to do away with archaic laws, clearly distinguishing itself from all other political parties when Supreme Court overturned Delhi High Court's ruling criminalizing homosexuality in India. CPI(M) will be fielding against much talked about Trinamool Congress in West Bengal and Congress in Kerala, Tripura and Andhra Pradesh in the forthcoming General Elections this April. Prominent political leaders from Congress had spoken against the ruling of the apex court but none of the parties have spoke in favour of the gay rights in their manifesto.
CPI(M) has vowed to perish BJP's religion-based politics crippling human rights and discriminating nature and will contest in more than 100 constituencies across the country. CPI(M)'s voluntary support for gay rights came in when the political parties across the country stood confused whether to bat in favour or stay closeted till election results come in. The press conference was attended by the politburo members of the party in CPI(M) headquarters, New Delhi.
Latest posts by Raahul Chiranjit Sen
(see all)