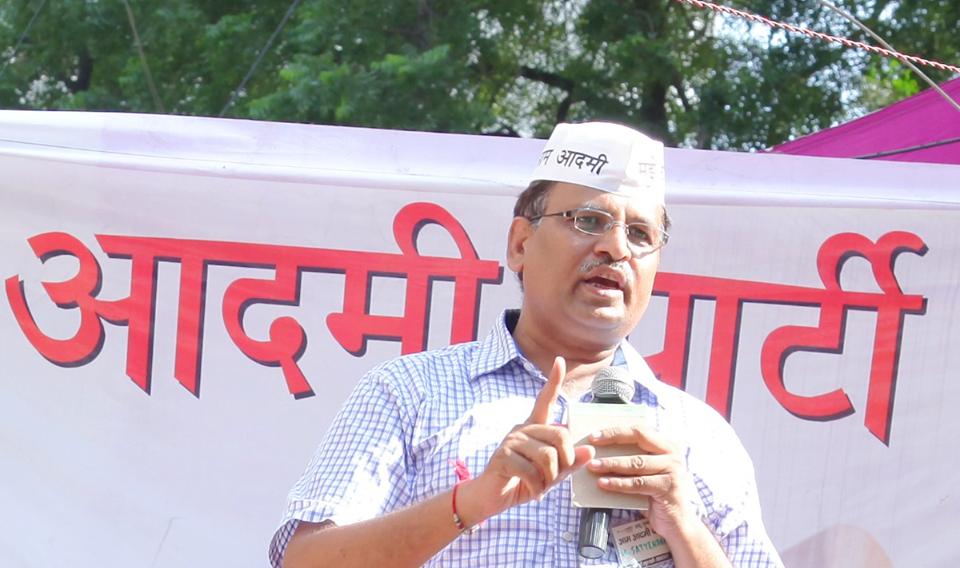 Delhi health minister Satyendra Jain has promised a probe into illegal gay cure clinics, Mail Today reported on Thursday, a day after its expose of the clandestine torturous practices of conversion therapy in the Capital.
"We will surely investigate the matter and the doctors found guilty would not be spared," Jain told the news site. "Such cases are reported mostly to the Medical Council of India. On Wednesday, we had an assembly session. But we will get to the bottom of it," he said.
The investigation had highlighted a practice of giving electric shocks or nausea-inducing drugs, prescribing testosterone or talk therapy to convert homosexual people into heterosexuals within months. The therapy has been discredited by both Indian and foreign medical experts, who say it amounts to torture.
Mail Today uncovered various clinics, some in posh south Delhi colonies, where doctors promised a "total cure" to homosexuals and defended their treatment practices, citing the "growing number" of people who regularly approach them and reeled out anecdotal examples of "successful cases", though without furnishing any evidence.
Dr Vinod Raina of 'Safe Hands', for instance, stuck to his claim that he has successfully cured hundreds of homosexuals (though he had claimed to have cured over 1,000 homosexuals in the initial interview) in the past 15 years of his medical practice. He continued to maintain that homosexuality is basically "hormonal imbalance" and patients who have the "determination and will power to get treated" can be cured in just four-five months.
Dr Nagendra Kumar of Radha Poly Clinic in Mahipalpur, who had prescribed Oleanz 5 mg, a tablet for treating a number of mental disorders even though it can cause serious side-effects such as seizures, changes in vision and breathing difficulty, also stuck to his stand on homosexuality.
Dr S.P. Singh, resident sexologist at Dr Dilbag Clinic in Uttam Nagar, which advertises cure for homosexuality in just a month for as little as Rs 2,100 and describes it as root cause of many "complicated diseases" in future life, also stuck to his anti-homosexuality stand. "Homosexuality is a (type of) perversion. It can be treated in both men and women. With the usage of homeopathic medicines, the desires become normal and towards natural conditions," he said.
Latest posts by Dhrubo Jyoti
(see all)