On 27th June, Indo-Pak Pride Collective in collaboration with Queergarh organised the first-ever Indo-Pak Pride Meet. The program titled "Rainbow over Waga" was organised virtually and was an intersection of peacebuilding with LGBTQIA+ activism. Indo-Pak Pride Collective is a group of young peacebuilders of India and Pakistan who identify as queer or are LGBTQIA+ allies. The collective stands for equality and inclusion of humans beyond all binaries. Queergarh is a Chattisgarh-based youth-run LGBTQ+ initiative.
Pakistan-based Jan Sher Khan, who is part of Indo-Pak Pride Collective, states the importance of a cross-border collective: "Whenever we talk about Indo-Pak peace, we mainly discuss political and military issues but we never think about marginalized communities of both countries. LGBTQIA+ is one of those communities which still lacks platforms to discuss, come together and learn. This online session is an initiative to bring people of that community from both the countries together because I felt that they can understand the issues of each other more efficiently because they can relate to each other culturally. Whenever we talk about peace between Indo-Pak, our first click will be governments, but it is absurd because peace begins with people to people interaction."
Akshay Mankar from Queergarh states the importance of this event. He says, "LGBTQIA+ communities are an essential part of all societies of the world. It's not rare for Queer people to think beyond their nationalities and extend support to their community members in other nationalities. This solidarity is based upon the shared struggles that the community has faced across the world while battling persecution at the hands of the very State which are supposed to protect them. This sense of solidarity which makes people look beyond their national identities is very precious; the community can lead societies moving towards peace in the 21st century and realise a global culture of love & support. The event was organised in line with this understanding and in hope of a world without war."
The program consisted of a panel discussion, a session on using education to sensitise society about LGBTQIA+ identities, trivia and poetry, music and dance performances.
The program began with Ilma Iqbal from Indo-Pak Pride Collective sharing the objective of this event. She stated, "As the world celebrates the pride month, here are we, two sibling nations with a collective history, still trying to be all awkward and nosy about who one loves, still trying to fit people in closed boxes when nature and even our collective history recognises none. It is such an irony, isin't it? Two nation-states which have a rich history and tradition that accommodated diverse sexualities are still stuck in British times. Today, we will strive to get past this colonial hangover and celebrate our history and our diversity, manifested in so many aspects, including that of our sexuality."
This was followed by a panel discussion with Indo-Canadian LGBTQIA+ rights' activist Deepak Kashyap, Pakistan's beloved drag queen comedian Muhammad Moiz, Pakistani Trans rights activist Aradhiya Khan, and Doctor, health specialist for LGBTQIA+ and founder of United for Transgender Health Dr. Sakshi Mamgain. The panel discussion was moderated by Netherlands-based PhD student and Social Justice Advocate Nickhil Sharma.
Aradhiya Khan initiated the discussion by talking about the contemporary situation of the transgender community in Pakistan. She shared that while a law was passed in 2018 and it is significant, there are still everyday challenges. Aradhiya also stated the importance of cross-border solidarity among the trans community. Deepak Kashyap began by deliberating on the position of a child in a South Asian family which tends to deprive the child of any agency or free will. The family is too focused on following the norms of the society. "We are an honor-based society, not a dignity-based society", states Deepak. He then goes on to share how in this scenario, it is difficult for children or young adults to embrace their identity, express themselves freely and live their lives the way they want to. The queer people face shame-based trauma. It takes time for them to accept themselves, their identity.
Dr Muhammad Moiz elaborated on the ways to get past the colonial hangover in the form of western categories and concepts. He talked about the culture of resistance that was and has been put up by the khwaja sera community. Even during the British rule when 377 was imposed, the indigenous community refused to change itself. He argued that the Khawaja Sera community from Pakistan and Dalit Feminist Writers from India have given us a lot to think about, to learn from and develop on.
Dr Sakshi Mamgain talked about the importance of making doctors and health care spaces more queer-friendly, and the need to amend the medical curriculum that pathologises homosexuality and diverse sexualities.
Further, the discussion was steered by comments and questions from the audience. After the discussion, Tulika Bathija who is an educator shared some ways in which education and educators can contribute to make a more sensitive society.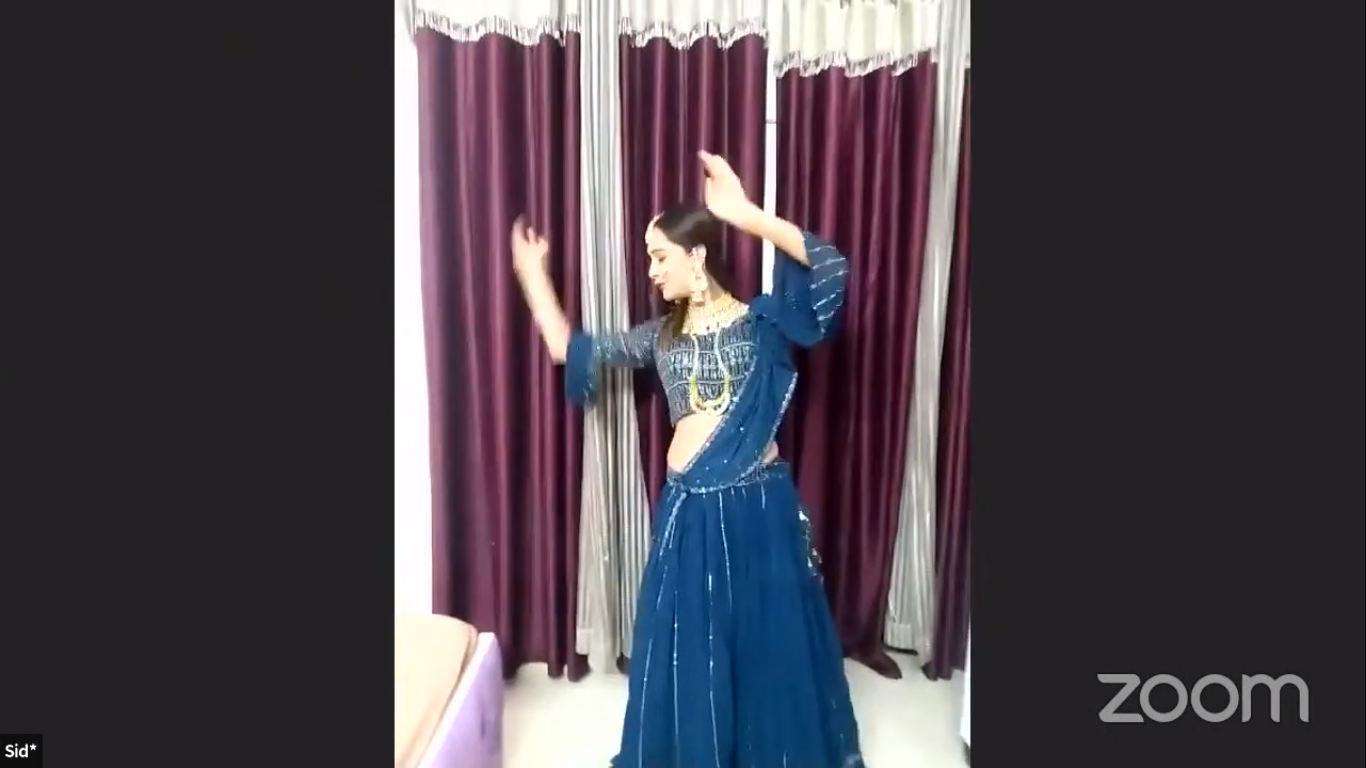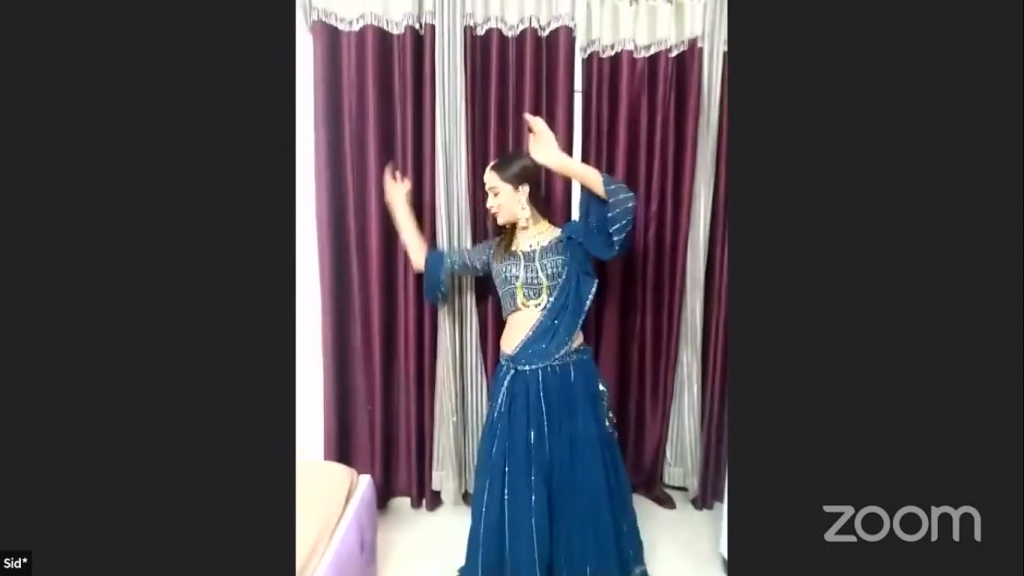 This was followed by a trivia hosted by Pragya Narang that explored the history and achievements of the LGBTIQ+ community in South Asia.
The last segment of the program was a curation of poems, musical and dance performances by artists and poets who also identify themselves as members of the queer community. Toshi Shankar who is an India-based PhD student recited a beautiful poem on Love. There were dance performances by Dipanjali Chhetri who is a semi-classical Dancer from North-East, Ketan Singh who is a Kathak Dancer from Chhattisgarh and by Faeez Ahmed from Pakistan. Shubhangi, a 17 year old singer from India sang a beautiful song around the theme of acceptance and love.
The event ended with the organisers promising more such events in the near future.