The twitter account of Congress Vice President Rahul Gandhi @OfficeofRG was hacked yesterday and abusive, homophobic tweets were posted by the hackers. The twitter account of Rahul Gandhi was hacked for the second time today morning, along with the account of Indian National Congress.
Hackers posted a series of abusive tweets yesterday. At least two of the tweets were homophobic abuses that referred to Rahul Gandhi as a f****t. The hackers also changed the Twitter bio of Rahul Gandhi.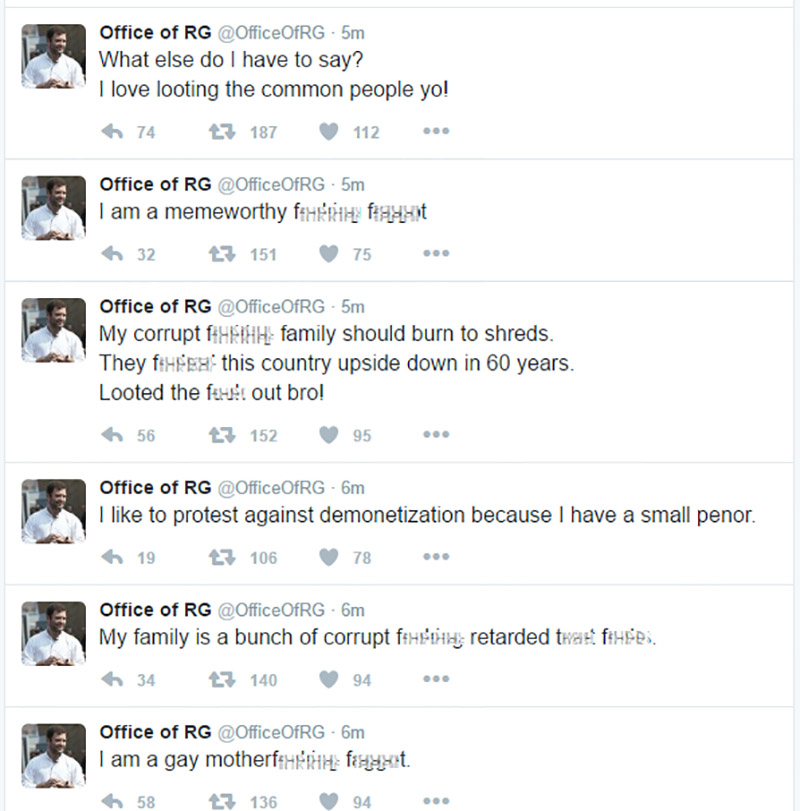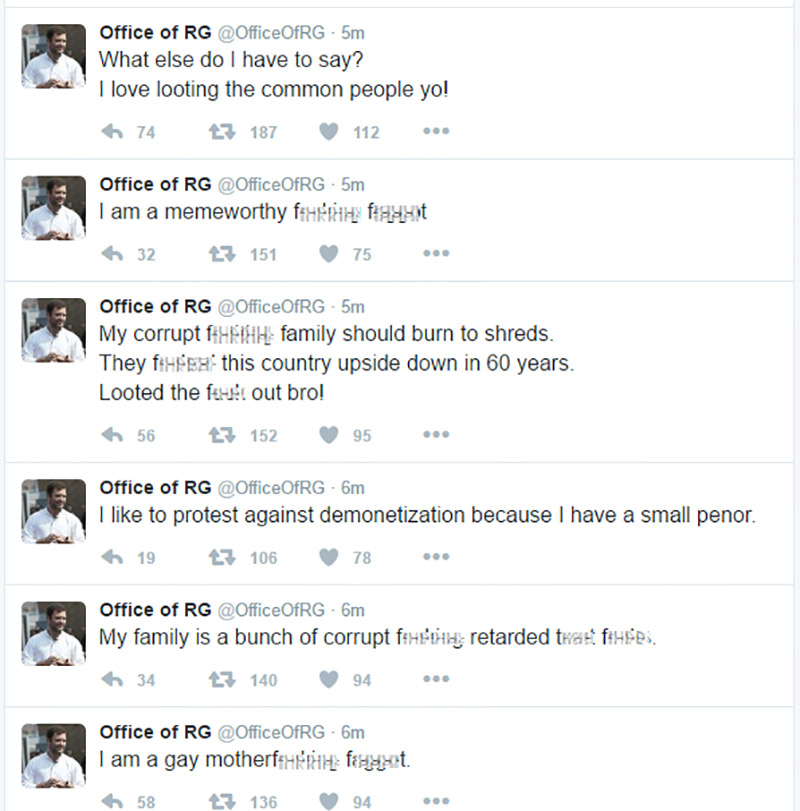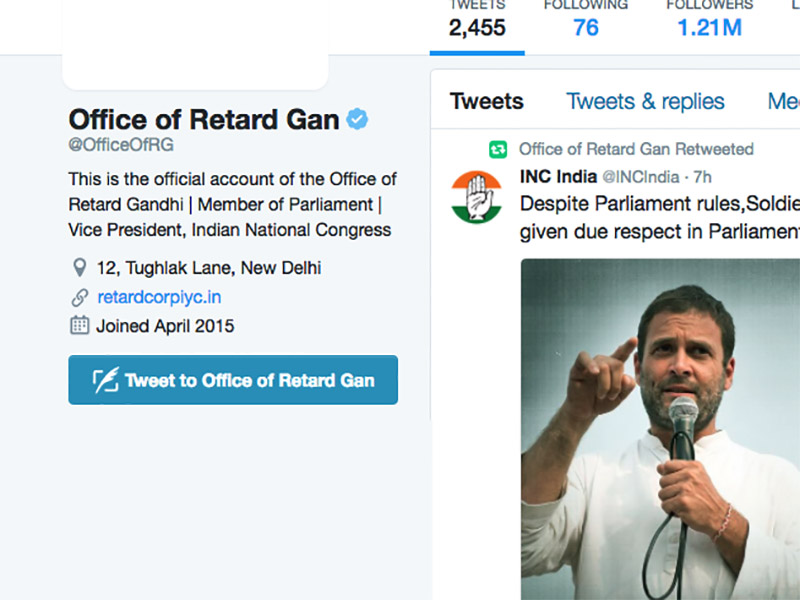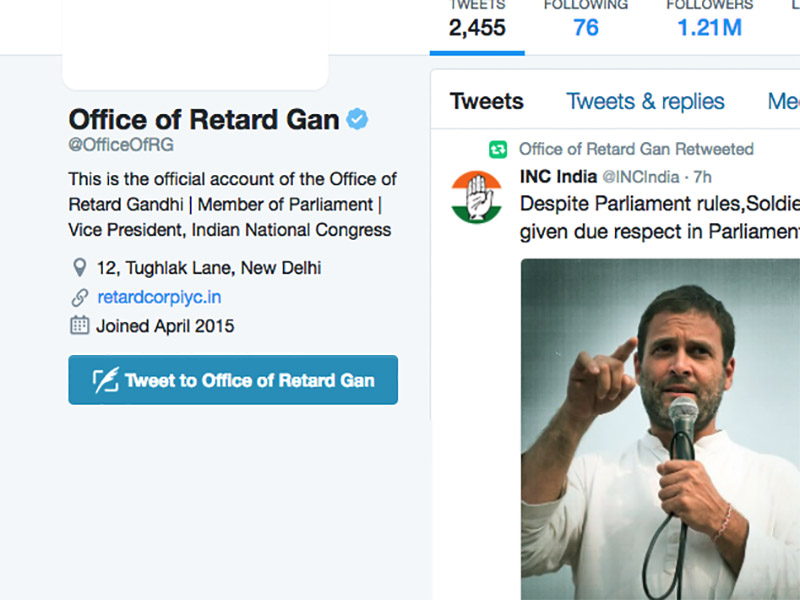 Online trolling and abuses are a serious concern for many, and twitter has been especially affected by it more. Many celebrities have left twitter and deleted their accounts in the past due to the trolling and abuses that they have faced. The current hacking of the account of Rahul Gandhi also raises serious concerns about the vulnerabilities online. Congress spokespersons have since decried the hacking and expressed concern about digital safety.

Latest posts by Sukhdeep Singh
(see all)