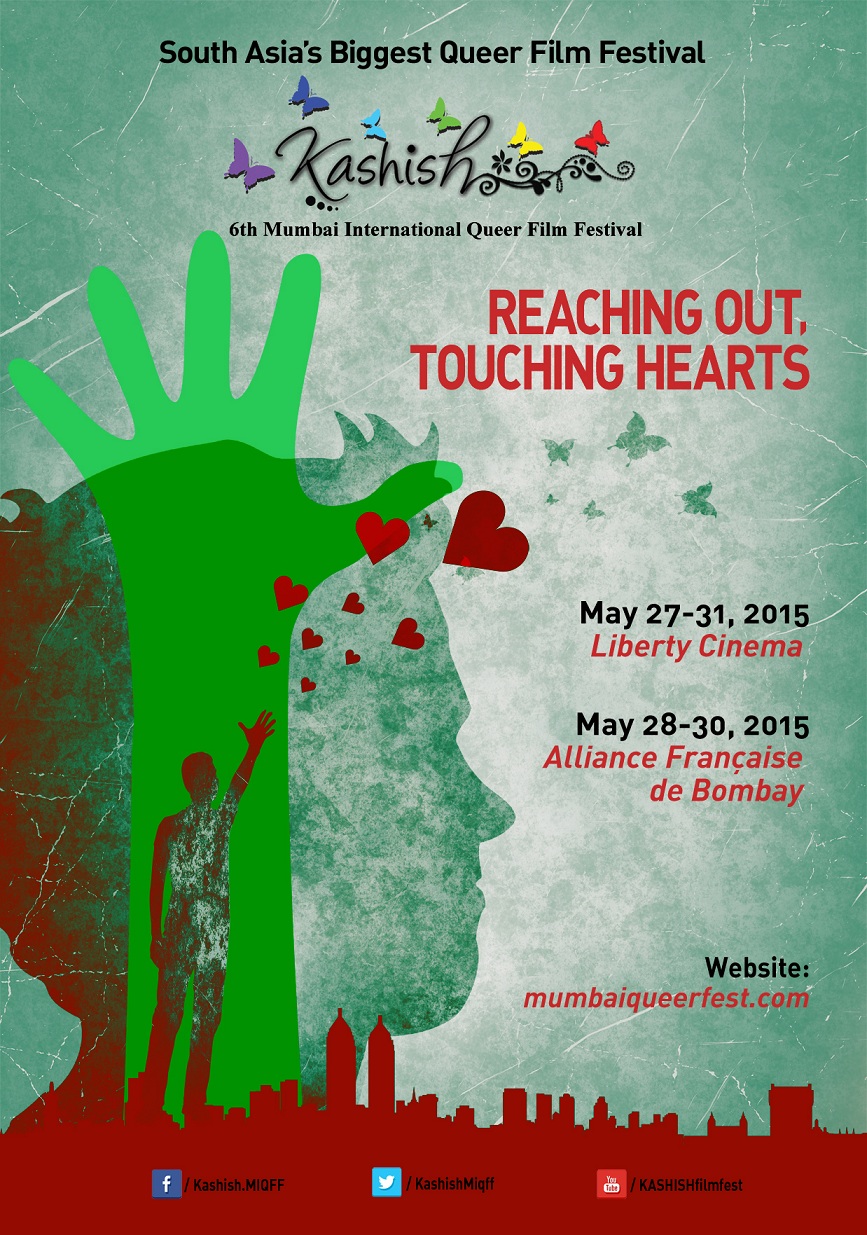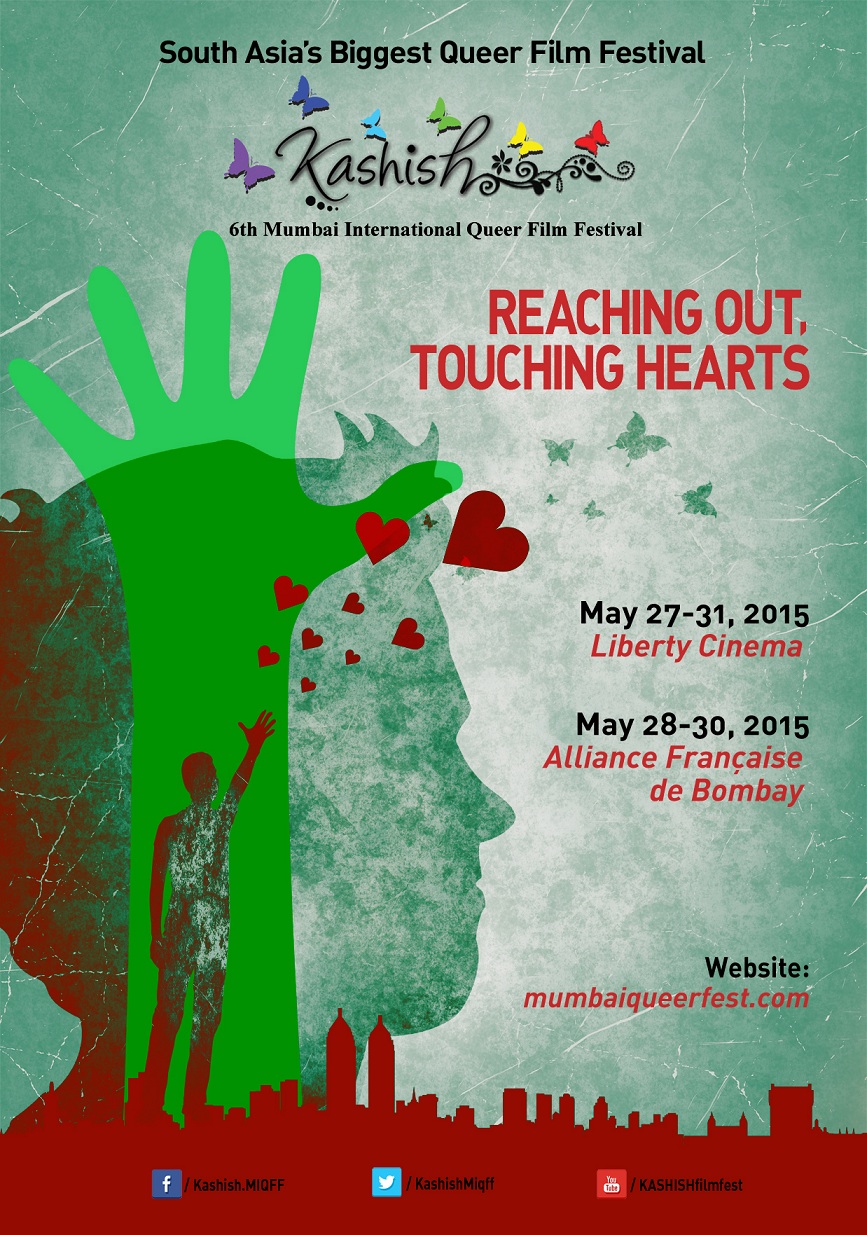 Wendell Rodricks, one of India's top fashion designers has picked the poster submitted by Delhi-based art director Niharika Rastogi as the winner of the KASHISH 2015 International Poster contest. Along with winning a cash prize of Rs 20,000, instituted by Rodricks, Niharika's poster will also be the look of the sixth edition of KASHISH Mumbai International Queer Film Festival, scheduled to be held between May 27-31, 2015. South Asia's biggest and India's only mainstream LGBT film fest will be held at two venues, Mumbai's iconic art deco Liberty theatre and Alliance Française de Bombay.
"The winning poster was very cinematic in its visualization," said Rodricks. "There is a calm without the shrill in terms of excessive colour. It is what we need today to communicate the LGBT cause. It reaches out to everyone without a sexual barrier. Anchoring the base in the city of Mumbai is another plus. This is a poster that truly opens the LGBT door to embrace every person by reaching out with a hand and touching hearts via cinema," added Rodricks.
It was a keenly contested fight, and one that was truly international. In a record, the contest this year received 122 entries from 38 countries across the world.
"I can't imagine that the contest for our film festival can reach so far and wide with so many entries from so many countries. The festival truly has gone global!" said Sridhar Rangayan, festival director, "The winning design is unique because it immediately communicates the theme of the festival 'Reaching Out, Touching Hearts'. It is also stylish, contemporary and universal, resonating with our festival's international look and feel."
Niharika said that creating a poster for this year's theme was no mean task. "The Indian LGBT movement is fighting a difficult and unjust law, section 377 of the IPC. It was a challenge to recreate the passion of this movement through colours and designs and I hope my creation has helped in achieving that sensibility. More than winning, today I am proud to be a part of this movement for humanity," said Niharika, who has worked with some of the best ad agencies in the country on campaigns for leading MNCs.
Niharika explained that the poster reflected thatsociety should be equal without any discrimination. "In this poster a hand is trying to touch hearts of the society without any barriers and boundaries. Also, the butterflies symbolises the freedom," she said.