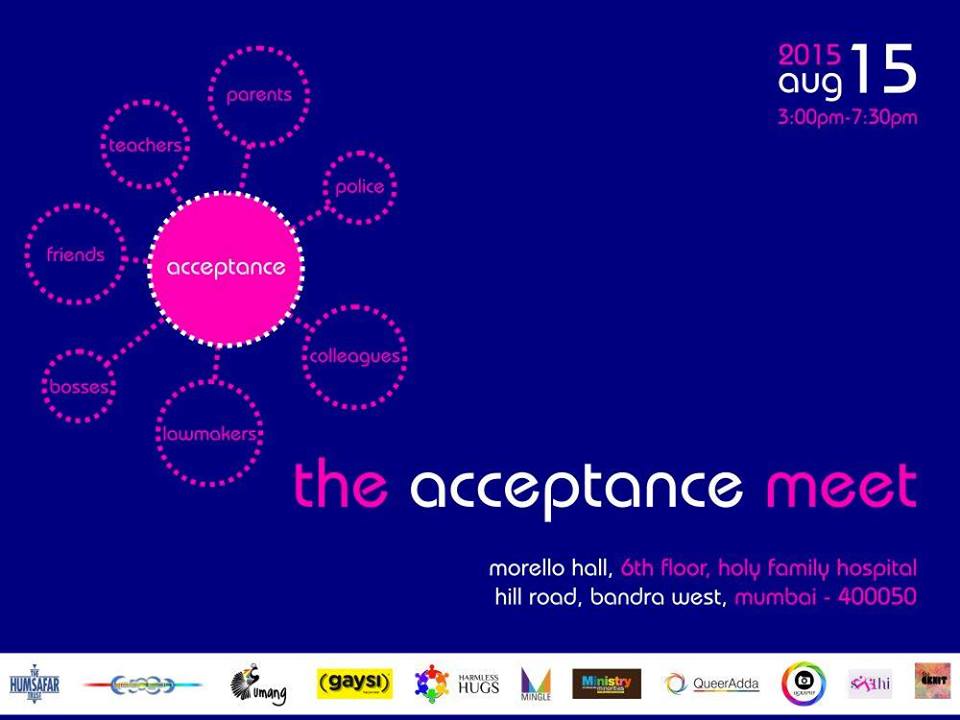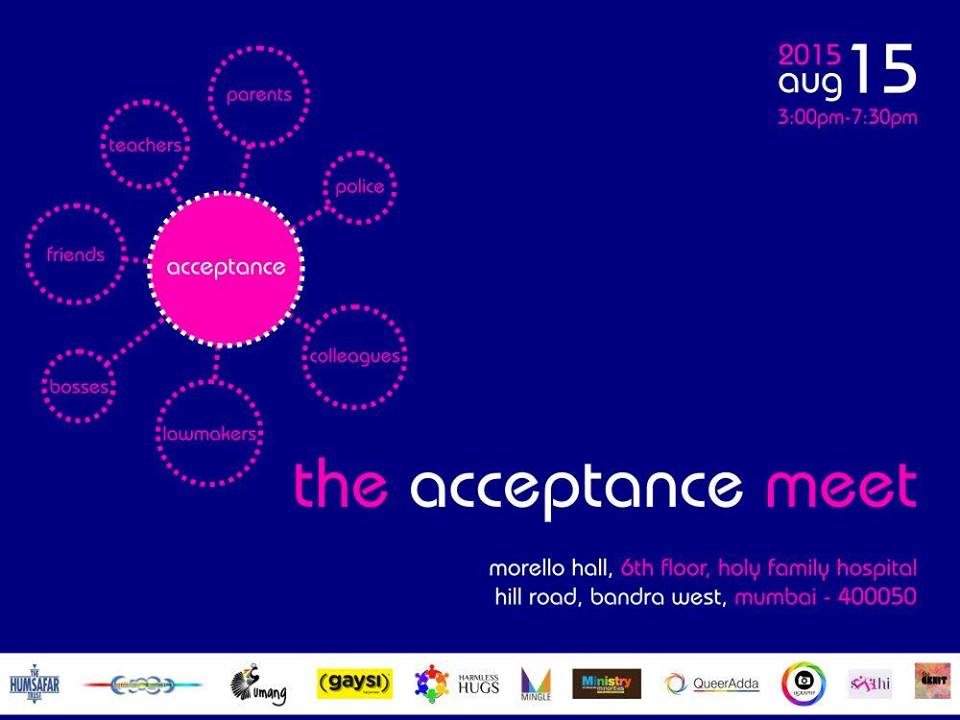 Harmless Hugs, along with others, is the hosting partner of Acceptance Meet in Mumbai. The Acceptance Meet, to be held on 15th Aug, is conceptualized by young LGBT members with the hope of providing support and direction to LGBT youth and the individuals who impact their well-being and happiness. Their desire to have an event focusing on this issue stemmed from their finding a lack of avenues for their family and supporters to approach when the youth came out or were in a process of coming out.
The Acceptance Meet was the first step taken by young LGBT initiatives to create enabling environments for the LGBTI communities. The Meet desires to facilitate a sharing of experiences of family and supporters of LGBTIQ individuals to initiate a dialogue between them and LGBTIQ youth/family members and supporters currently in the process of coming out and/or coming to terms with coming out.
People are encouraged to bring their parents, siblings, relatives, friends, teachers, colleagues, bosses, or anyone who has accepted, or who needs help to accept their loved ones as they are. They can just sit and observe and ask questions if they are comfortable and get an opportunity to mingle with those who are accepting. There will be experts of various fields who will allay their fears and doubts (including a leading Psychiatrist, Lawyers, HR professional of company, Professor etc.)
Event Details:
Where : Morello Hall, 6th Floor, Holy Family Hospital, Hill Road, Bandra (W), Mumbai.
How Much : It's FREE
When :
3pm: Registration
3:30 pm : Film Screenings
4:30-5:30 : High Tea
5:30 pm-7:30 pm: Acceptance Meet (Conducted in both English and Hindi)
(Note you can come for either both of just one event according to your convenience)