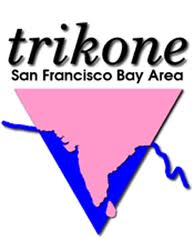 In a significant shot in the arm for the queer community of South Asia, the fourth DesiQ conference will be held in San Francisco, California from July 4-6, 2013. The event is being organized by Trikone, the oldest South Asian collective for LGBTQ population.
The conference aims to bring together a powerhouse of diverse South Asian activists, allies, artists, leaders and partners. The event will comprise over 35 workshops and plenary sessions where 250 participants from over a dozen nations will brainstorm to address the economic, political and social issues that affect the LGBT community worldwide.
The conference will be hosted at the University of California, Mission Bay Campus in San Francisco; the event culminates in a gala dinner at the Oakland Scottish Rite Center where leading South Asian LGBTQ activists will be recognized.
The DesiQ series of conferences began in 1995. Previous keynote speakers include Urvashi Vaid, previous Executive Director of the Arcus Foundation and one of the fifty most influential LGBT people, Surina Khan, previous Executive Director of the International Gay and Lesbian Human Rights Commission and Samina Ali, noted author and ally.
The organizer, Trikone, started in 1986 in San Francisco and has continued to offer support space to LGBT South Asians for social acceptance, interactions and awareness. South Asians affiliated with Trikone trace their ethnicity to Afghanistan, Bangladesh, Bhutan, India, Maldives, Myanmar, Nepal, Pakistan, Sri Lanka and Tibet.
For details, visit www.desiq.org
Latest posts by Dhrubo Jyoti
(see all)