The 2nd queer pride parade of Hyderabad was held in the city on 23rd February.
The march was attended by nearly 200 people, both from the community and by allies.
Tollywood actress Lakshmi Manchu flagged off the Gay Pride Parade in the city!
An interesting thing spotted at the parade was this bicycle-turned-peacock. We think it made for a nice addition to the march.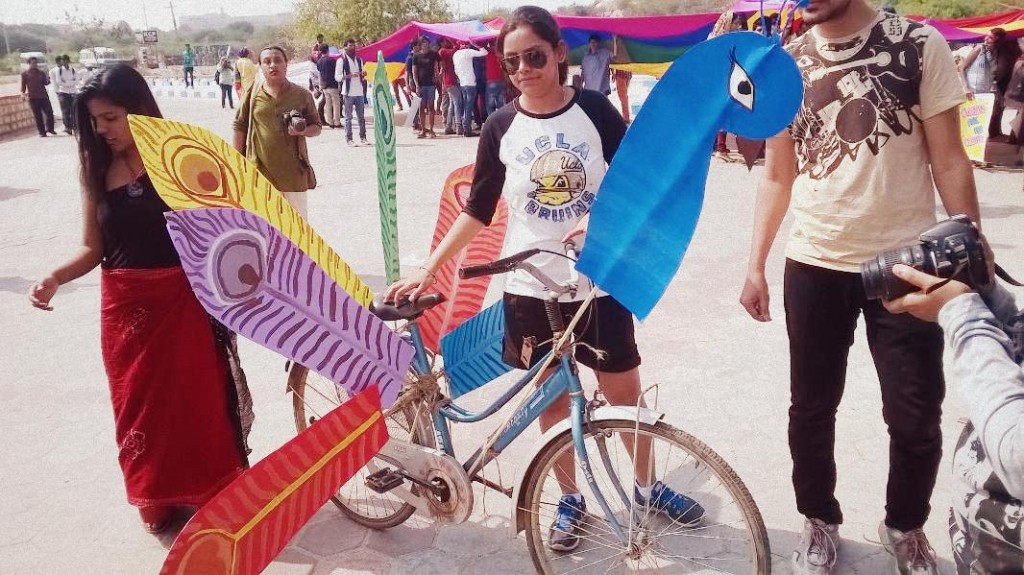 People walked with gay abandon. Holding the rainbow flag.
At other times, wrapping themselves up with the rainbow flag.
Some chose to wear mask, but made sure they came and walked.
Straight allies too didn't shy away from showing their support for LGBT rights.
There were others with posters and placards.
But the march was stopped by the police mid-way for around 10 minutes.
And then they were shown documents with necessary permission and they let the march proceed. Though we don't get it why they had to stop it in the first place!!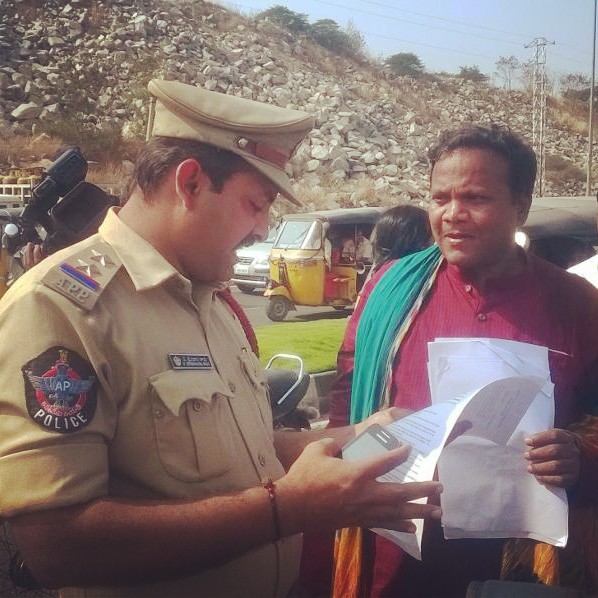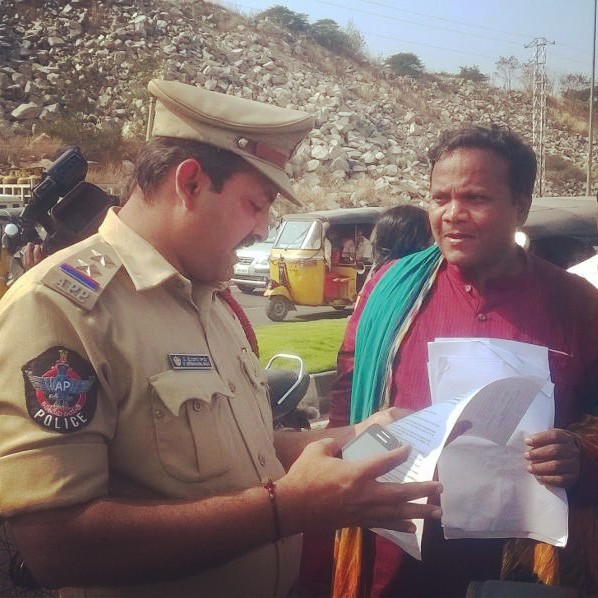 We could also spot a Gaylaxy Born This Way T-shirt.
And we also spotted this hottie who had raised quite a few eyebrows in QAM Mumbai 2014.

Here's another closer look at him. But no, we are not revealing his details, so please don't leave comments below asking for those.
The march finally ended at Shilpa Sandhya Vedika and was followed by cultural activities and dance performances by community members.
And this is how the rainbow flew high in Hyderabad.
You can also watch this nice video of the Hyderabad Queer Pride 2014 by Wajood Society: