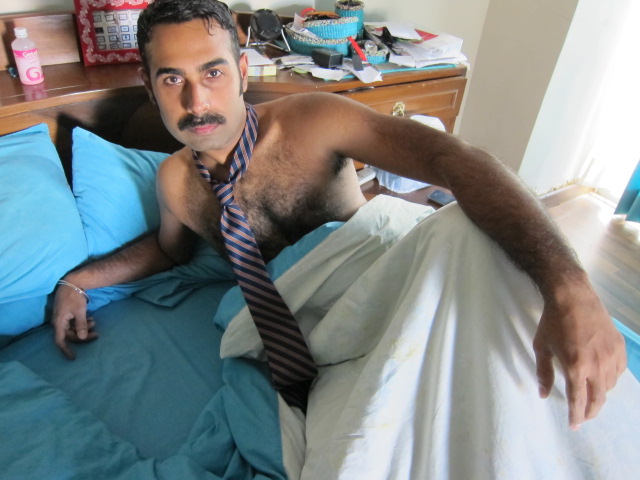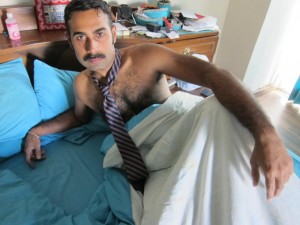 Kareem Khubchandani tells about his experience of making the hit Youtube video S**t Gay Desi Boys Say
Many have described the Sh*t People Say meme as a compilation of stereotypes that mock individual groups. My experience of watching various videos however was to view them as self-aware, documentary pieces that used comedy, exaggeration, and repetition to depict certain trends in specific communities. I had watched S**t Brown Guys Say, White Girls Say to Brown Girls, Punjabi Mothers Say, Twinks Say, Bears Say, Black Gay Guys Say, the list goes on. I kept waiting for someone to make S**t Gay Desi Boys Say, but no one did.
In the mean time, I started building a list and the ideas poured out. You see, my Ph.D. research is on queer South Asian communities (both on the subcontinent and in the diaspora) and I tend to spend a lot of time around queer desi men. Once I started writing, I realized I had A LOT of material – what you see in the video is only half of what the initial script looked like.
I asked Nisha and Samyuktha to help me because they both have an artistic eye: Nisha makes video blogs and Sam publishes magazines! Also, they're not gay men, so they focused on aesthetics and let me be the queer desi expert (and so there were no bitchy queen ego clashes!). Also, they're both totally amazing and fabulous! We spent one Saturday shooting from 10:30am until 4:30pm: first by scouting out different locations in my parent's apartment, and then storyboarding the script by assigning locations and props. I had assigned the lines to four "characters" who we differentiated by facial hair, costumes, and demeanor.
We started with the guy with a full beard, he had the most lines actually and we spent a good hour and a half just getting him done. Nisha and Sam would give me notes after each shot, or make me do it again: "more bitchy!" "less innocent!" "do the eye roll thing", "try it with glasses on". After the first character was done, I went and shaved from the beard to the goatee and we kept going.
The best scenes to shoot were the ones in bed (it was impossible to keep a straight face!), singing in the shower, and outdoors in the courtyard with random teenagers gawking at our fabulous catwalks through the garden as we sang Lady Gaga (only Poker Face made it in the video, but we had several other songs too). When we were filming at the gym, the building attendants came in to clean (one of them made it into the movie for a half-second) and we couldn't stop giggling as they listened to our "masalariffic" lines.
Editing was an adventure – watching myself over and over was brutal, and cutting out lines that I loved sucked. There were three previous iterations of the video before it went public, the first being about 5m30s; Nisha and Sam helped me shave off non-funny content and I edited the video to shave off micro-seconds between clips. All in all, I'm quite happy with the final product and it's mostly been received well. I'm sad that some people are offended by it, but that was never the intention.