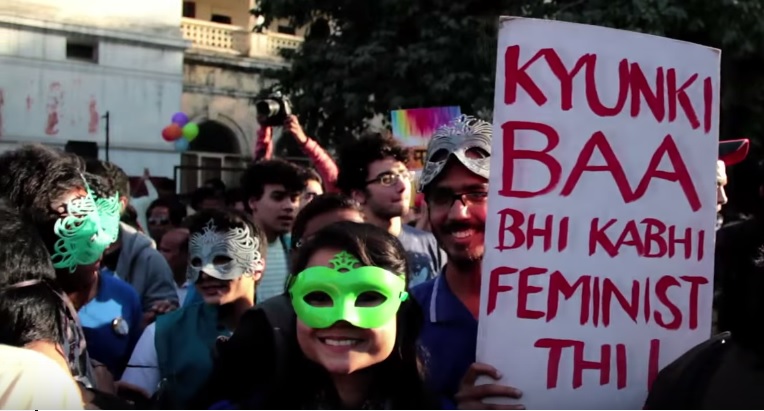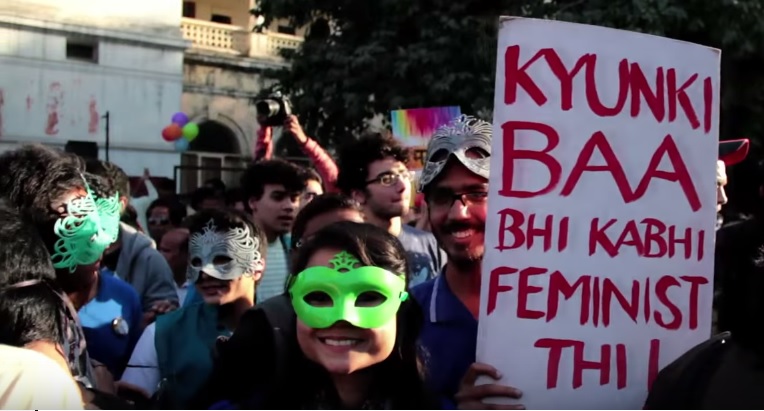 'You don't allow me the love of it. You only allow me the sex of it. I'll grab what I can get!'
Romantic relationships in India are often sub-divided into two categories – the aww and the haww.
While popular culture celebrates love (aww) wrapped in scented floral paper and chocolates with such bonafide confidence every evening on TV and every Friday on the silver screen, it is indeed significant to observe that there is the porn industry on the other hand making a living of selling sex (haww) consumed obsessively in privacy and isolation.
There, hence, is no scope at all for the romantic relationship existing merely in the personal domain. Thus, as has already been proven many times – the personal is always political.
These are just some of the issues that directors Sandip Kumar Singh and Aakriti Kohli raise in their film – In the Mood for Love – screened during the 2015 Open Frame Festival in India International Centre in Delhi.
In the Mood for Love is a short 28 minute long documentary that focuses on queer relationships in a refreshingly new light. In conversation with queer couples, this film brings to the front the everyday and the mundane through the nervous giggles of lovers. Even though this film doesn't create anything revolutionary in terms of form and style, it still achieves what it sets out for.
When it comes to Queer relationships, even the aww becomes taboo. Here is love that's never been discussed openly before, something that's has had no agency and is still legally illicit in India. A kind of love that automatically raises eyebrows.
But what is it about queer relationships that society and governments continue to be so scared of it, so worried that it might undo everything? From the looks of it, absolutely nothing.
"We met at Delhi Haat," reveals Himadri Roy about his first date with his spouse of 12 years.
(Also Read: Full love story of Himadri Roy and Shiv Sahoo)
"We have fights because of our in-laws," reveals Bijay and Rishi – another couple this film interacts with.
The camera follows Asha and Shabnam on a scooter, hears them talk about their fights, their demands on each other and observes them in the kitchen.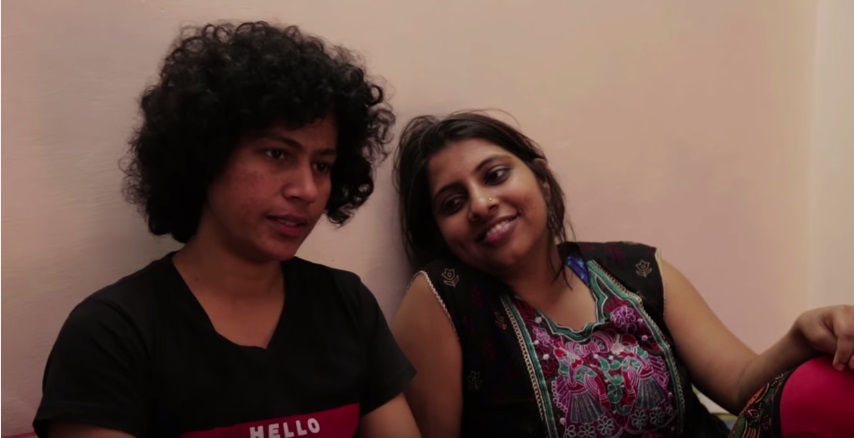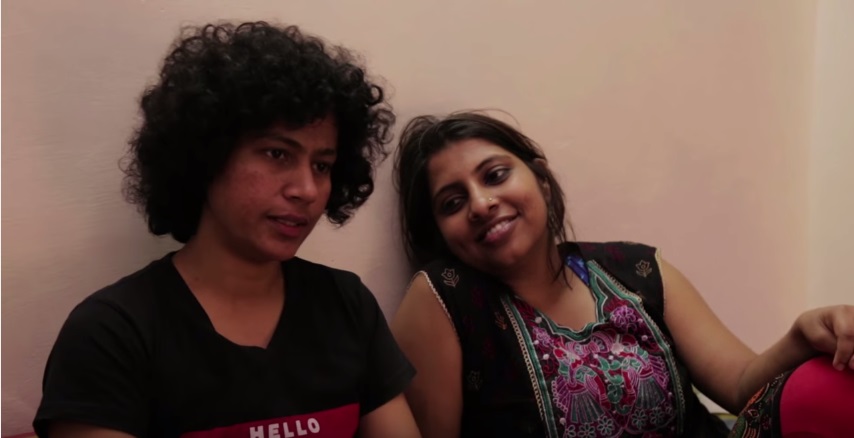 Singh and Kohli hold on to these snippets of information as these make up to be the soul of the story they narrate. It is through these little bits and pieces here and there that In the Mood for Love truly manages to drive home the point.
The idea of queer in homophobic societies often takes the form of a freak. Here the otherisation of the non-heterosexual individual happens not just because of legal systems and social structures but also through years and years of ignorance, superstition and lack of information. In such a society, it is important to have cinema like this that not only celebrates queer relationships and gives them their own platform for celebrating their aww moments, but also holds open a spectacle for those who have never seen anything like this.
Footages of pride parade end with curious on-lookers peering at those celebrating love, unity and acceptance like never before. These curious on-lookers are the subject of this film – those who look around themselves trying to make sense of what they are seeing, trying to understand how they should react.
Somewhere towards the end of this documentary, one of the protagonists points out that the idea is to show how ordinary this relationship is. And that precisely is the idea behind this film as well. Shabnam Shaikh, a National Alliance of People's Movements activist says,"Main toh is firaq mein rehti hu ke kis tarike se open spaces mein hum kuchh aisa kare ki logon ko aadat ho ki aise rishtey bhi hotey hai."
It is by acknowledging ideas like these that this documentary uses the personal to make a rather poignant political statement of normalizing what is considered to be a 'big deal' and simply making love a more commonplace affair.
Latest posts by Neetole Mitra
(see all)