With a daring new perspective of looking at homosexuality,Crazy Cukkad Familysignals at a new mentality that is being welcomed both by Bollywood and the Indian society
Homosexuality has long caught the fancy of the Hindi film industry, even more so by belonging to an atmosphere so indulgent of masculinity. It all started with the archaic character of the effeminate comic relief: An oddball who always held one of his wrists limply by the body and behaved like a buffoon who was better mocked than respected. Even more importantly, such a character was never identified as having sexual interest different to what was considered 'normal'.
Despite Bollywood having come a long way since, it continues portraying gay characters as a source of slapstick humour (thinkDostana, Kal Ho Naa Ho, Page 3, Houseful, Golmaal 3and many many more). However, director Ritesh Menon's latest filmCrazy Cukkad Familymight have finally liberated Bollywood from this age-old stereotypical depiction.
This week's release is a bizarre amalgamation of shrewd and opportunistic characters most of who are not in the least bit likeable. As papa Cukkad (Mr. Beri) lies comatose and bed ridden hanging on from the thin line between life and death, his four children couldn't be less bothered. What matters to them instead, is the sprawling property that's going to be left behind and the money they can make by selling it.
As a film where the patriarch's death is one that needs to be celebrated,Crazy Cukkad Familyis indeed innovative. It opens up a space on-screen which looks in-depth at masculinity and its consequences. Despite the father being a mute and immobile figure forming the background only in a few scenes while remaining absent from the rest, Mr. Beri's character is developed enough to bring out a menacing and discouraging personality: one that has probably scarred his children for life.
The eldest child of the Cukkad family, Pawan Beri, is loud, crass and has no respect for his wife or for his parents. His only present fixation is to be able to repay a Rs. 50 crore loan he owes to the big bad political goon, in order to save his own life. Played by Swanand Kirkire with great obnoxiousness, Pawan is a man who knows how to sweet-talk with the important people while belittling the rest.
Performed to perfection by Shilpa Shukla, the second child, Archana, is a wannabe-fashionista, and if possible, even more loud and crass than her elder brother. If there is a sore point that needs to be raised, expect her to do it without an apologetic expression. She knows what she wants and she knows how to get it. Archana is accompanied to the family home by her 'docile' and bullied husband who is an extremely unwanted presence in her life having been forced by her father to marry someone she does not care about.
While the third child may have moulded his persona and accent to better suit the American sensibilities, he still is as shrewd and conniving as the rest. Having been told all his life that he's wasting time trying to be a photographer, Aman has become stubborn, just like his siblings, who have all been subjected to persistent humiliation and ridicule by their father. He too refuses to fail and prove his father right.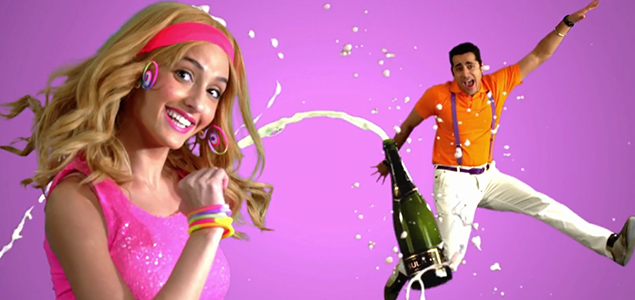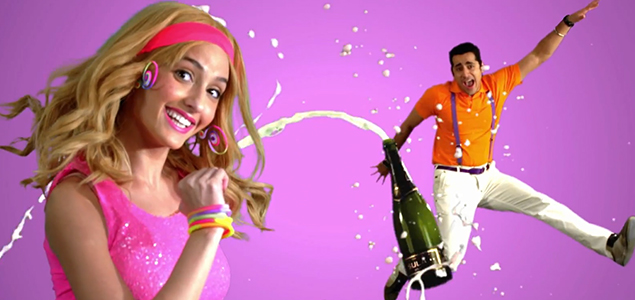 But the character that has been of maximum interest to me is that of the fourth and youngest sibling of the family – Abhay aka chotu. He is introduced as the unmarried, easily influenced and intimidated young kid and emerges to be yet another black sheep of the family. While the rest seem to have a sense of guilt about their motives, the youngest son is well at ease with himself, his intentions and his unconscious father. He even has a light-hearted cheeky conversation with the old man and seems to be enjoying the fact that there will be no nasty reply this time!
In most Bollywood films' portrayal of gay characters so far, sexual identity has remained the central theme. Not so inCrazy Cukkad Family. Instead, Abhay's character is developed with all the necessary details before we find out much later about his sexual orientation. Not just that, this film is unique in the way it treats this revelation. The background score doesn't change to express shock or surprise and neither does director Ritesh Menon try to justify anything with a back story or explanatory dialogues.
Instead, as his siblings turn to him for explanation, Abhay hands out a defiant shrug which is immediately accepted as a rationale and the subject is changed without further ado hinting at a reluctance to discuss one's sexuality or personal choices altogether. And like the old and senile family lawyer puts it – marriage is marriage, be it boy or girl or be it India or New Zealand.
What follows next is not just phenomenal but also something that's never been explored in Bollywood previously.Crazy Cukkad Familywastes no time worrying about social taboo. Rather, it swiftly rekindles an abandonedmandapfor a proper traditional Hindu gay wedding!
This is the second film in recent times to talk about homosexuality in such accepting and encouraging terms: The other being Madhuri Dixit and Huma Qureshi's 2014 release –Dedh Ishqia– with its highly suggestive and subtle allegory of Ismat Chughtai's Lihaf where lesbianism is celebrated in a uniquely fresh manner that has not been tailored for the male gaze.
Despite the Supreme Court ruling against section 377 of the Indian Penal Code in 2013, alternate sexuality seems to be slowly but purposefully pushing its way into the mainstream, thanks to films like these. There is an attempt to embrace and Indianize something so often referred to as a 'western' influence. But how long will it take for stereotypes to be acknowledges as what they are by the rest of the Indian society? That's something we need to wait and watch.
Latest posts by Neetole Mitra
(see all)