As a seasoned fangirl and out pansexual, my favourite thing about fiction is that it gives us the permission to be wild in our imagination. A book or a cinema or a web series can have a long lasting impact on its reader-viewer/s, which results in shipping, fanfictions, fanart, and more slash shipping. After multiple recommendations and shout out and enough NSFW fanart later from my friends, I sat down to watch Sex Education, the show that took Netflix viewers by the surprise and made my best friend hound me for days.
Sex Education is set in a fictional pastoral town about a very Americanized School in Britain. The show is an aesthetic pleasure for the eyes with its colourful costumes, very 80's fashion and sunny cinematography. It talks about asexuality, abortion, anal sex, hygiene, sexual repression and multiple identities from the rainbow spectrum. But I have a serious complain about one narrative, and sadly it's a textbook romance trope that is rampant in fiction and series; the closeted abuser and abused queer person falling in love.
If you have not seen the show this will be a huge spoiler rant my friends and I advise you to stop reading right now.
In season one, we meet Eric, a lively teen who is out of the closet and awaiting to have the high school romance of his life. But soon we meet Adam, the headmaster's son who has been extorting Eric's lunch money and bullying Eric for years (physically and mentally) to the point where Eric starts shivering at the sight of Adam. Through multiple slurs and slangs and one detention later, Adam ends up initiating a kiss and gives a blow job to Eric at the end of season one. The very next moment Adam threatens Eric, but next day he keeps physically reaching out to Eric in class. This budding romance gets nipped as Adam gets shipped off to a Military School. I was so happy about Adam's departure.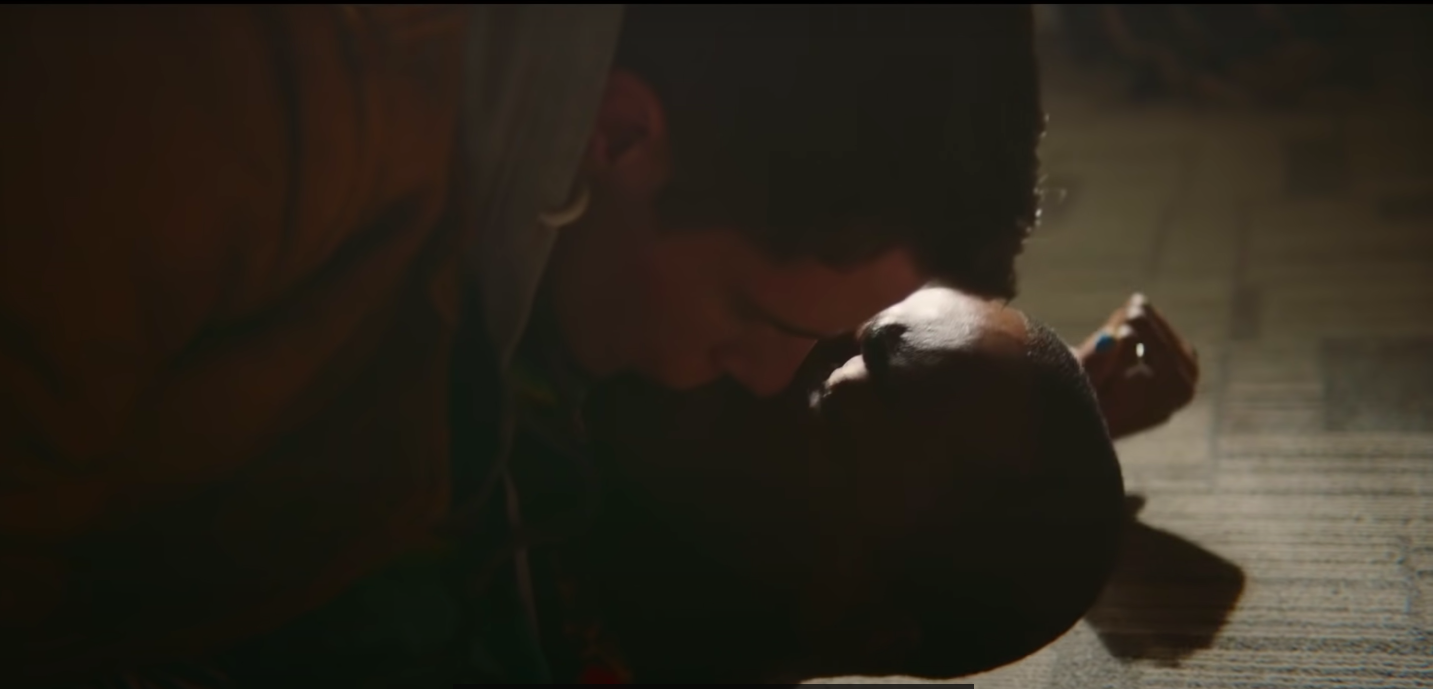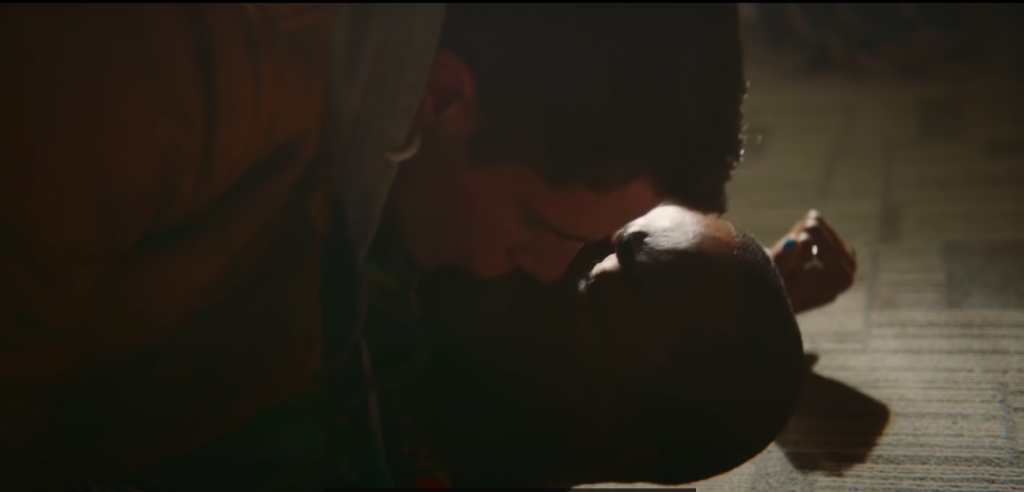 In season two, Eric moves on and meets almost near perfect boyfriend Rahim – the out and proud beautiful boy, who takes time to approach Eric. And what a delight it is to watch a wholesome relationship to bud! Rahim giving books, trying to understand and respect Eric's stand on religion despite being an atheist and trying to support him. Stable and wholesome boyfriends are damned in fiction like in Jay Bell's novel Something Like Summer. Adam comes back and Eric is definitely still confusingly attracted to him. They go for night walks and smash beautiful pieces of junk to bond over. Luckily Otis, Eric's best friend intervenes to remind Eric that Adam was his bully and he deserves to be with someone who is not afraid to express love. Best friends of dramatic people need a medal I swear.
You don't hate the person you are attracted to! Enemy turned lovers only work when you are Capulet and Montague and are actively innocent. I am so tired of "love heals and redeems all" message of this troupe because it absolves the abuser of their crime. Yes, Adam has had a tough life under his upright dad and his silent mother; it still doesn't allow you to bully anyone. Adam specifically targeted Eric because he is gay and used the f word time and again.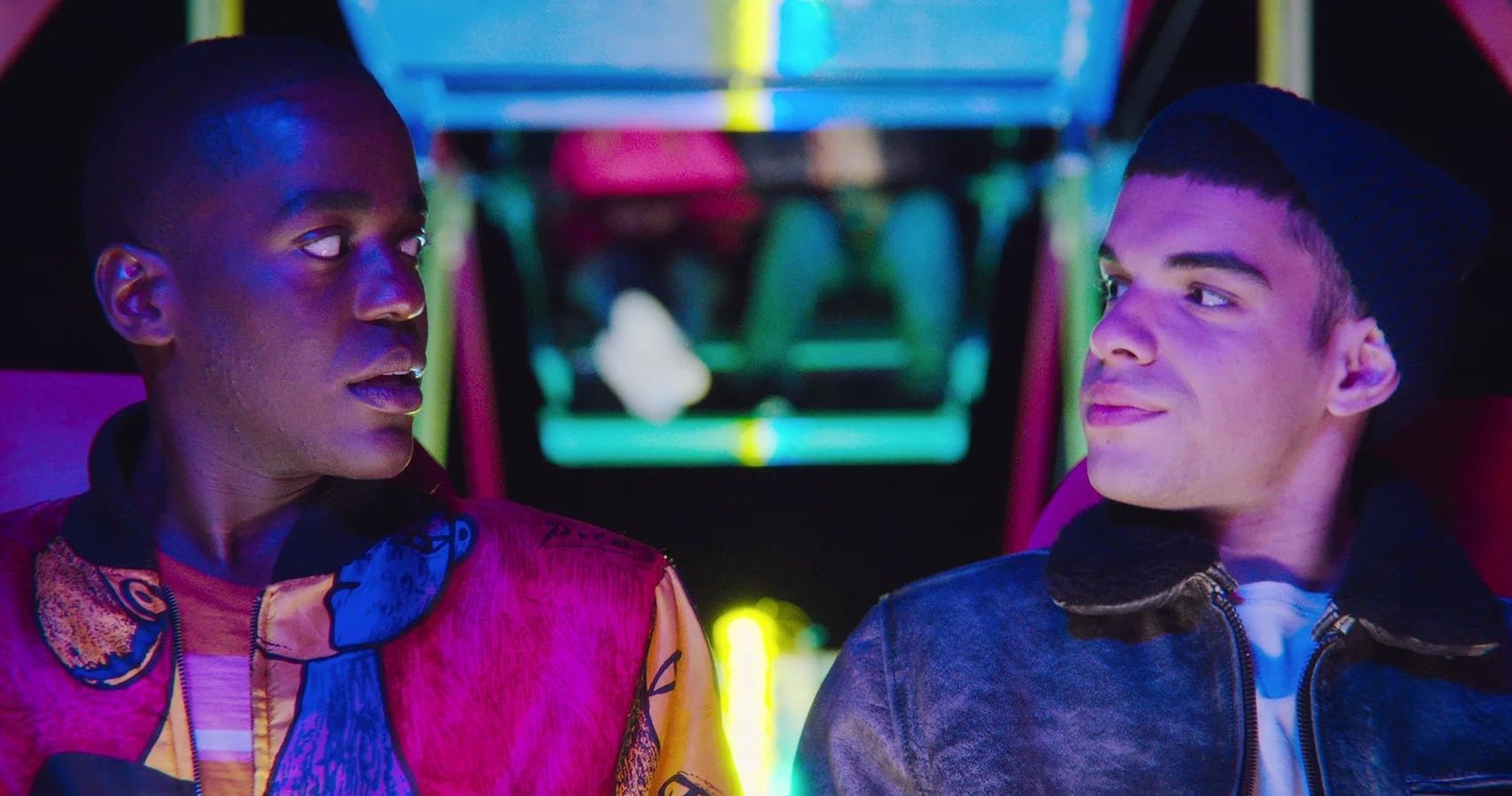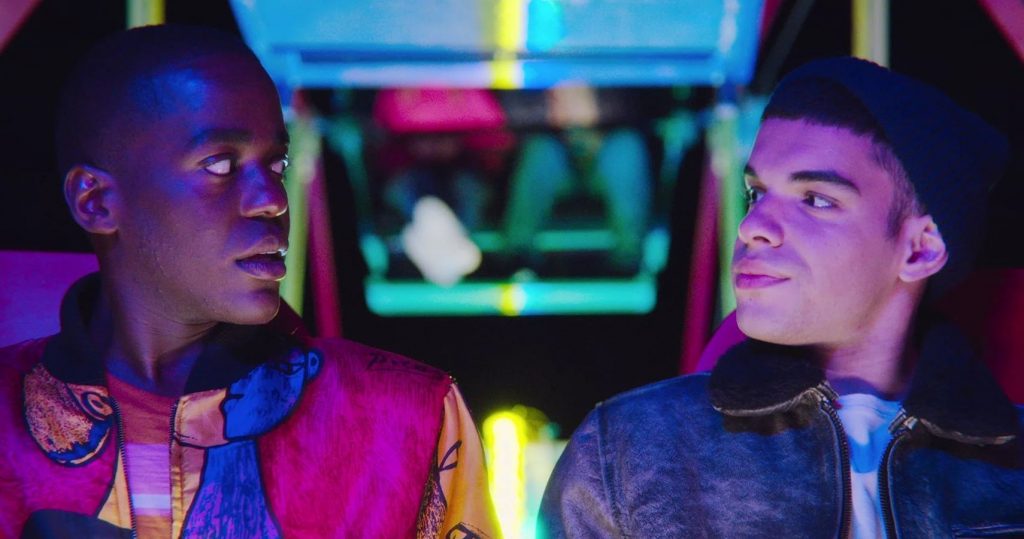 I was so happy when Eric turns off his table lamp and gives a clear 'no' to Adam – that they can't be together after a heated discussion. Again, wholesomeness be damned and praise our lord angst because queer love need toxic drama! Now there are other LGBTQIA narrative in the series, which are done great, but they are sub-sub plot and pale away when one of the main narrative is still toxic. In the finale Adam professes his love and Eric takes his hand with a glee, breaking Rahim's heart. This trope is so problematic, that I can't yell enough. Novels after novels and movies after movies I have cried when the abused protagonist falls in love with their abusers. Every year, so many closeted and out LGBTQIA children commit suicide because of bullying at home, school, and community spaces. In a world that is hell bent to prove that two queer people can't be happy together, an age old troupe like Eric and Adam's doesn't help our cause.
When we say love heals: the onus of healing falls on the abused and not the abuser. I know many people are saying it was necessary as Eric was not happy with Rahim like his mother pointed out, and apparently he would regret not having given Adam a chance. A friend of mine said it has been done to show the development of toxic relationship. Dear sisters no! If you are unhappy or not your best self with someone; you just break up.
So much time is spent on developing the abuser's narrative that we become attached to them and want to redeem them. Our obsessions with gray characters make us sympathetic to them which in the long run take the form of 'benefit of doubt' that is given to criminals. Systematically we condition our brains that meanness is an act of love. It is an impossible notion, how can you hurt someone you love? It is a patriarchal trick that caters to the abuser's point of view and not the victims.
We have enough examples of toxic relationships, take any fictional heterosexual couple from popular series or books and you can learn from their stupidity. Rachel and Ross were toxic and homophobic, Robin and Ted are disgusting together, Heathcliff and Catherine are trash, or Raj and Simran are absolutely impractical buffoons.
LGBTQIA kids don't need more toxic and tragic stories to grow up with. They need more wholesome love stories about support, making the right choices for yourself even if it's not what your heart wants and most importantly it's not about choosing between Mx. A and Mx. B. If you are unhappy with your nice Rahim you break up and not choose an abusive Adam. Break up narratives have to be an option.
Teenagers and kids need to know that being alone is better than being beaten up by your partner! Not finding the right one is okay, no none finds the right one at the age of 17! And it is not their responsibility to heal someone with love. Boys like Adam need therapy and proper sex education, not mollycoddling.
Latest posts by Aritra Paul
(see all)