"Madá Luz – Coming Out of the Dressing Room" is an eight-minute Brazilian comic short film that approaches the LGBTQ+ issue through metaphors.
The film goes on world premiere at the 9th edition of the KASHISH Mumbai International Queer Film Festival – South Asia's biggest LGBTQ film festival – on May 25, 2018 at 4:15 pm.
The film will be featured in the "Girls Shorts", along with other films directed by female filmmakers.
"Madá Luz – Coming Out of the Dressing Room" was written, directed and produced by Bruna Trigueiros Lins and has Petras Serafim as its executive producer. The entire crew consisted of mostly women, like the first assistant of direction Silvia Seles and the director of photography Bruna De Vasconcellos. An original soundtrack was composed by Amanda Gasparetto and edited by Maria De Paiva, who also was responsible for capturing sound during filming.
The actress Manuela Origuella, as Madá Luz, and the actor Paulo Henrique Pires, as Guilherme, are the protagonists. Actor Vitor Lins and actress Ingrid Fisher complete the cast.
The story takes place in a hypothetical world, where women can only take strawberry ice cream and men can only take chocolate. The protagonist: Madá Luz, a young Brazilian actress who is a rising star, is revealing her controversial desire for chocolate ice cream to her conservative brother, who is also her manager.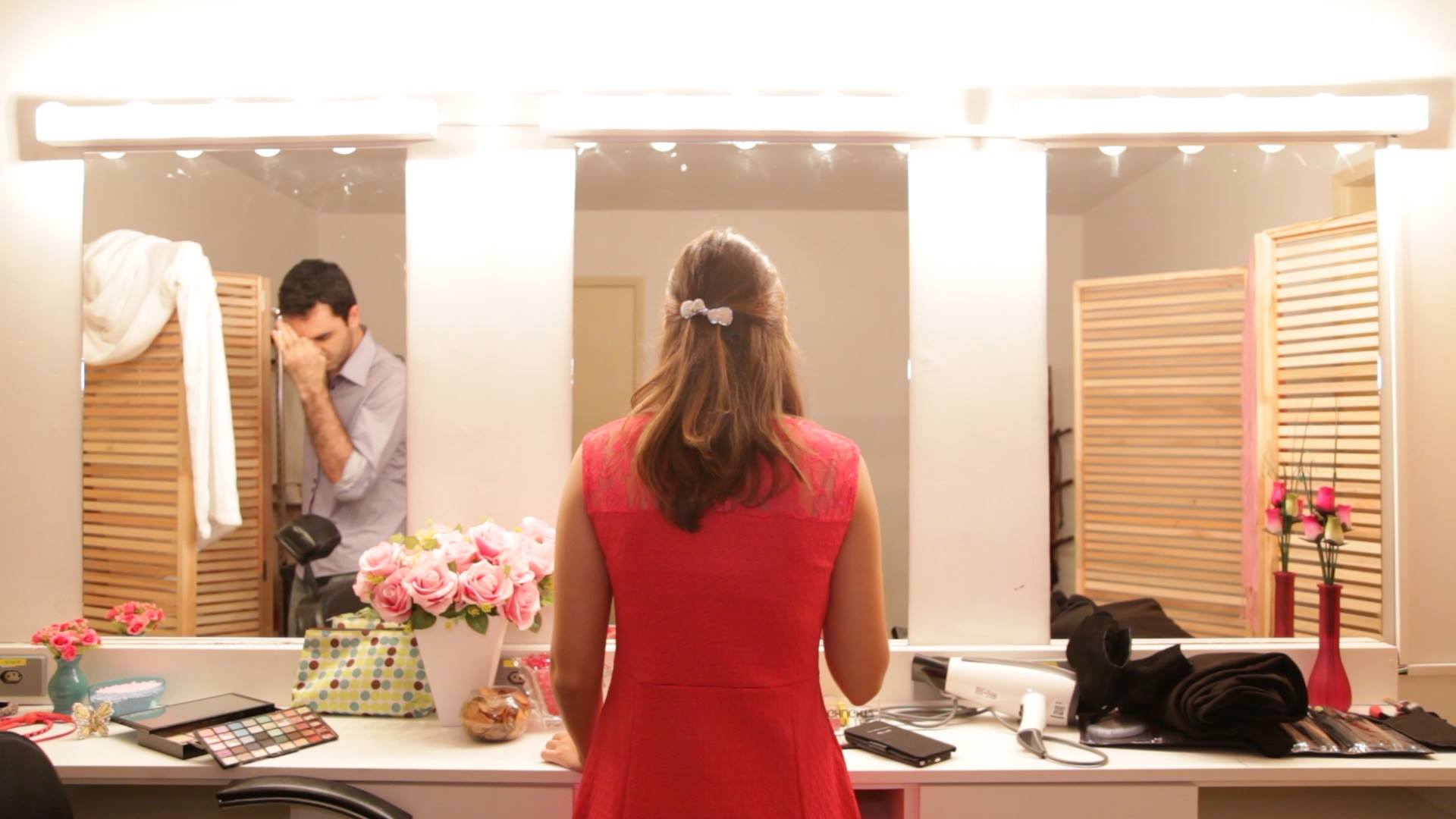 The clash between Madá Luz and her brother, Guilherme, takes place inside a dressing room, where the actress prepares for an interview for a morning television show.
Slowly, Madá Luz reveals who she really is. She changes her make-up, her clothes, and, finally, her attitude.
Madá Luz represents the young woman who is suffering from going against her own will, since she has been molded from childhood to be an influencer of the feminine stereotype. On the other hand, her brother Guilherme represents conservatism, who submits to what he was taught, but in the end also reveals himself a victim of this imagined world.
The logic of society normalizing patterns is shown in a comic way throughout the narrative. Something that is recurrent not only in society vis-à-vis people who have other sexual orientation, but also to all who are limited to the standards imposed on them.