The year was 2018 and I was half-heartedly browsing through social media when I came upon an article that introduced me to Elite. The article was all praises for the new Spanish series that is unabashedly redefining queer sexual representation on the visual medium. It piqued my curiosity and I decided to check it out. And boy, did I enjoy it? Since then, it has become an annual event for me to devour every bit of the fun that series has to offer.
Currently in its fifth season, Elite, has revolutionised on-screen queer sex in more ways than one. The setting gives the vibe of a post-queer Utopia where alternate sexuality is the quotidian norm. This is not an exaggeration. Elite is set in a fictional upscale private school – Las Encinas – in Madrid, a place named one of the most accepting cities for LGBTQ+ people, in a recent study carried out by Money.co.uk. So, it's a given that the young queer people of this region wear their sexuality on their sleeves. Even the non-queer characters keep an open mind regarding their sexuality. On top of that, the sexual scenarios are straight out of a porn narrative and the writing is explicitly designed to accommodate them.
In Elite, sex is also a democratizing agent. The economic class divide is combated with the exchange of bodily sweat and fluids. And the world is all the more a better place for it. In this season, a macho footballer and his son gets in touch with their latent homosexual side which helps them resolve their familial issues. Elite conveniently skips the fairy tale part and fast forwards to the intimate moments between the characters. Where else would you find a royal prince intensely making out with a cleaning girl? Definitely, not in the Buckingham Palace!
Last season was a bit shaky as the makers weren't sure how to handle the new characters that were introduced to shake things up. However, the character of Patrick Blanco did manage to rise above the middlebrow-smut standard storytelling. A twenty-something Spanish social media star Manu Rios made his entry into the series in season 4 as Patrick. It was a perfect casting coup, if there ever was one. However, it's hardly a surprise that his sartorially fluid online persona has gelled well with the demands of the story. What exactly are the demands of the story? The erotic nature of storytelling that the series swears by requires him to be, literally, butt-naked most of the time. His character is designed as a sexually forward teen who always makes the first move. More often than not, he doesn't care about boundaries. For instance, in season 5 he hooks up with a father-son duo as per the demand of his mood swings. He is described as a 'sauna Ken' by his classmates for his apparent frivolity. And he doesn't shy away from wearing gender defying outfits such as a kilt and a red dress, as a means to break conventional rules. Also, the writers of the show give him ample opportunities to indulge himself in an array of sexual fantasies. Manu Rios as Patrick Blanco is one for the queer pop culture hall of fame.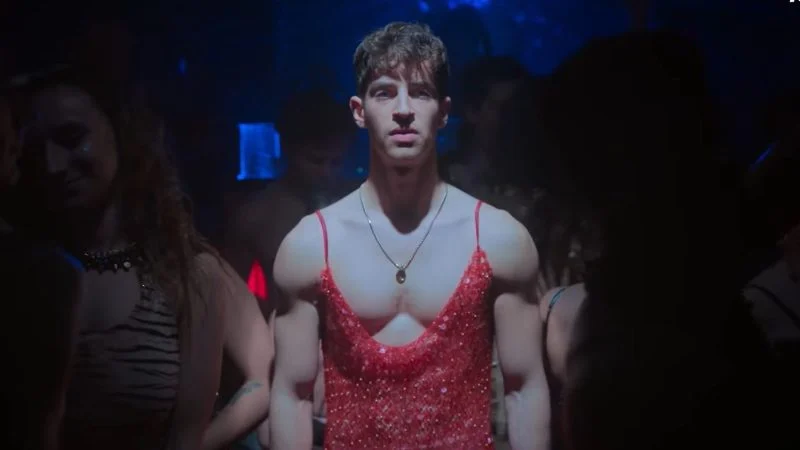 To overcompensate for last season's drawbacks, the writers have gone all out this season. A tribute to Pedro Almodóvar, the greatest queer filmmaker of our times, in episode 3 (Tie Me Up) is not only a welcome change but also implies that the makers understand the reach and the impact the series has on its audiences. Named after Almodóvar's 1989 cult film Tie Me Up! Tie Me Down!, it is hands down the best episode of this season. A special mention for episode 5 (Tell the Truth), in which Patrick and Ivan (André Lamoglia) finally decides to make out instead of making excuses to avoid each other. The series has sexual as well as cultural diversity; a quality Pedro Almodóvar would be proud of.
It's a fact that Elite is not the first mainstream show to deal largely with queer sexuality. Over two decades ago Queer as Folk (1999) took the first major step towards queer sexual representation on the small screen. For the current generation, there is Euphoria. What makes Elite stand out is that it doesn't preach when it comes to the matters of sex, as long as it is consensual. The erotic moments are shot sans the political correctness of American shows; reminiscent of the original UK version of Queer as Folk. Throwing caution into the wind, it can be said that Elite is 'Queer as Fuck'.
The series has a huge following among the young Indians due to its aspirational nature, in terms of brazen display of sexuality. For the Indian queer audiences, in particular, the series offers a smorgasbord of sexual fantasies. Incidentally, Elite made its debut on Netflix in 2018, the year Section 377 was decriminalized by the Indian Supreme Court. So, in a way, Indian audiences have been watching it without any fear in their minds, right from the beginning. For now, one more has been confirmed, which will be most probably out in 2023.
The true spirit of Elite can be summed in a quote from the supremely funny and queer-y Netflix show Crashing, written by Phoebe Waller-Bridge –
'Everyone Fucks Everyone. Eventually.'
Amen!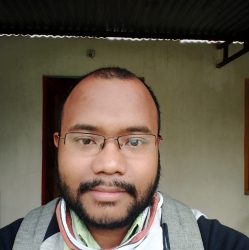 Latest posts by David Lagachu
(see all)