During the month of July, the Vimeo channel of Instituto Cervantes, in collaboration with the film distributor Marvin & Wayne and Gaylaxy, will host eight different stories by eight filmmakers with a look and a very personal task in the series "I'm loving you madly. LGTBI + short film series", which takes its name from the song popularized by Las Grecas in the 70s. The film series kicks off on July 6th, and will end on 30th July.
The short films that make up this series present us with personal stories, reflections, testimonies and portraits that direct our gaze towards underrepresented realities in cinema —and, one might say, in all artistic manifestations—: they are stories that deal, especially but not only, gender identity, about homosexual love and about transsexuality.
At a formal level, the variety of cinematographic proposals is very remarkable: the viewer will come across languages ​​that range from the experimental —in the case of SNAP— to the documentary as an archaeological exercise —as in A dedication to the Beast— passing through the portrait of tender and endearing characters who do not ignore the harshness of their realities, such as Alma or Víctor XX.
"I'm loving you madly. LGTBI + Short Film Series" is made up of eight bold short films, such as the silent exercises of resistance and rebellion of the inmates of the detention center that shows us A dedication to the Beast. Like that song, I am loving you madly, which perhaps expressed a wish that some – like many and many that preceded and followed them – could never express more than from silence, the short films of this series break that silence with vibrant, fresh proposals full of artistic and human validity.
Marvin & Wayne is the distributor who will curate this online series of short films that celebrate diversity with stories that take place in Chile, Colombia, Argentina and Spain.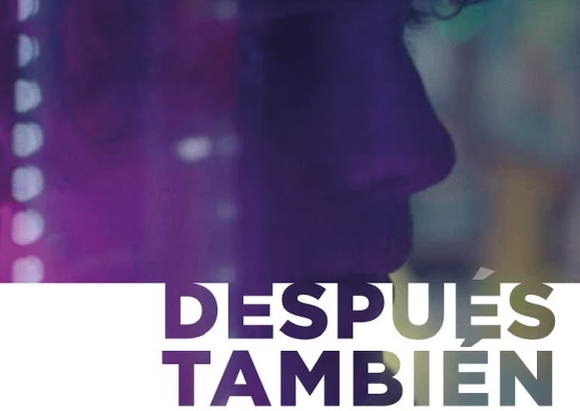 How do you find references when there is no mirror nearby to look at? This is what María Helena might think, arrested by the way she dressed during the Franco regime, in A dedication to the Beast, by the Nucbeade collective; also Gilda, the last transvestite from Barcelona's Chinatown in Enric Ribes's Singing on the Rooftops; or Alicia, renowned photographer but unknown as a feminist and lesbian activist, in The Body of the Woman without Shadow by Tamara García Iglesias.
The series also pays tribute to those pioneers in whom we reflect today, and advances several generations, to the present day, overcoming obstacles such as the continuous stalking of HIV, in Después también by Carla Simón; or the impossible loves to which we turn our backs, in Su by Laia Foguet, or reaching the gender transition, as in Alma by Santiago León and Víctor XX by Ian de la Rosa, until we achieve the strength of the new generations —as in Snap by Ananké Pereira and Felipe Elgueta— who have cleverly appropriated that mirror and now illuminate new paths for us.
It is a celebration of love: of amour fou and also of brotherly love.
Programme
July 6: A dedication to the Beast (2019), by Nucbeade
July 9: Later also (2019), by Carla Simón
July 13: Su (2019), by Laia Foguet
July 16: Víctor XX (2015), by Ian de la Rosa
July 20: Singing on the Rooftops (2017), by Enric Ribes
July 23: Snap (2018), by Felipe Elgueta and Ananké Pereira
July 27: Alma (2018), by Santiago León Cuéllar
July 30: The body of the woman without a shadow (2021), by Tamara García Iglesias
All titles will be available on the Instituto Cervantes' Vimeo channel for 48 hours, starting at 11:30 pm [IST] on the indicated day.