I am talking about BB10 Winner Manveer Gurjar. First of all, I heartily and spreadingly congratulate the 29 year old farmer and the owner of a Milk Dairy (rugged manly bloke that knows how to milk, so my types). And now that he's walked away with the bounty and the winning sash, I wish him all the success ahead- just goes to show once again, desi men and the gabru boys any day over plucked city chickens rule the roost.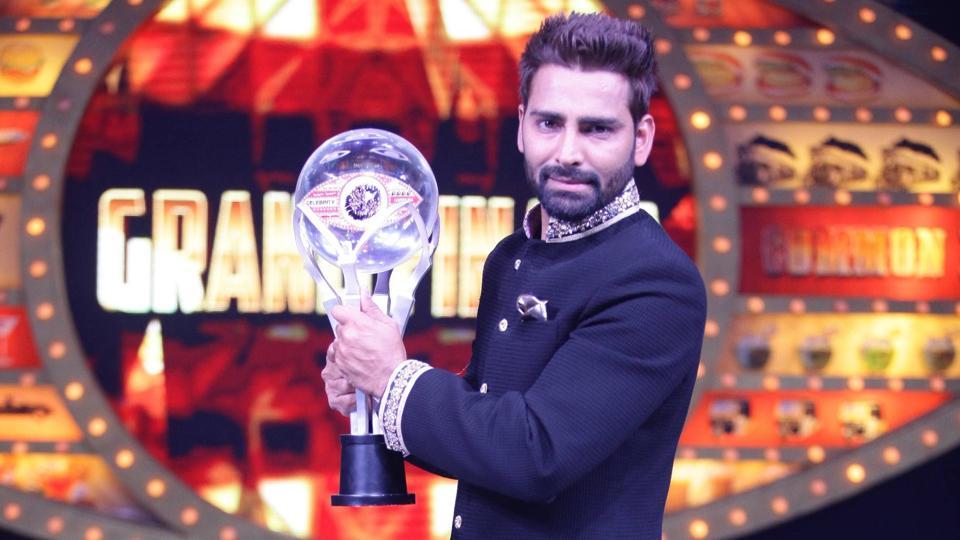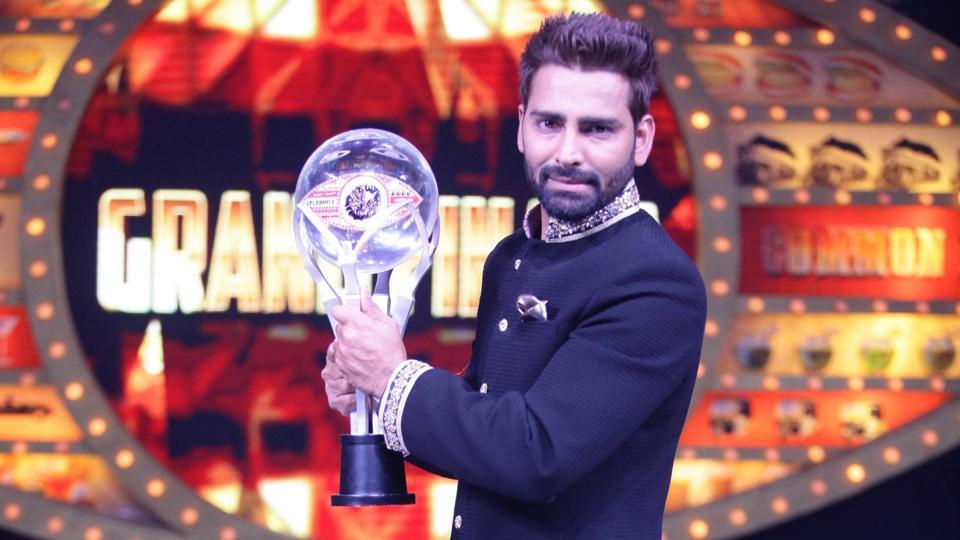 Disclaimer: Stop going quack quack, go read something else, sing a hymn, do a trance dance or do whatever makes you happy, if this post doesn't!
The heartthrob Milkboy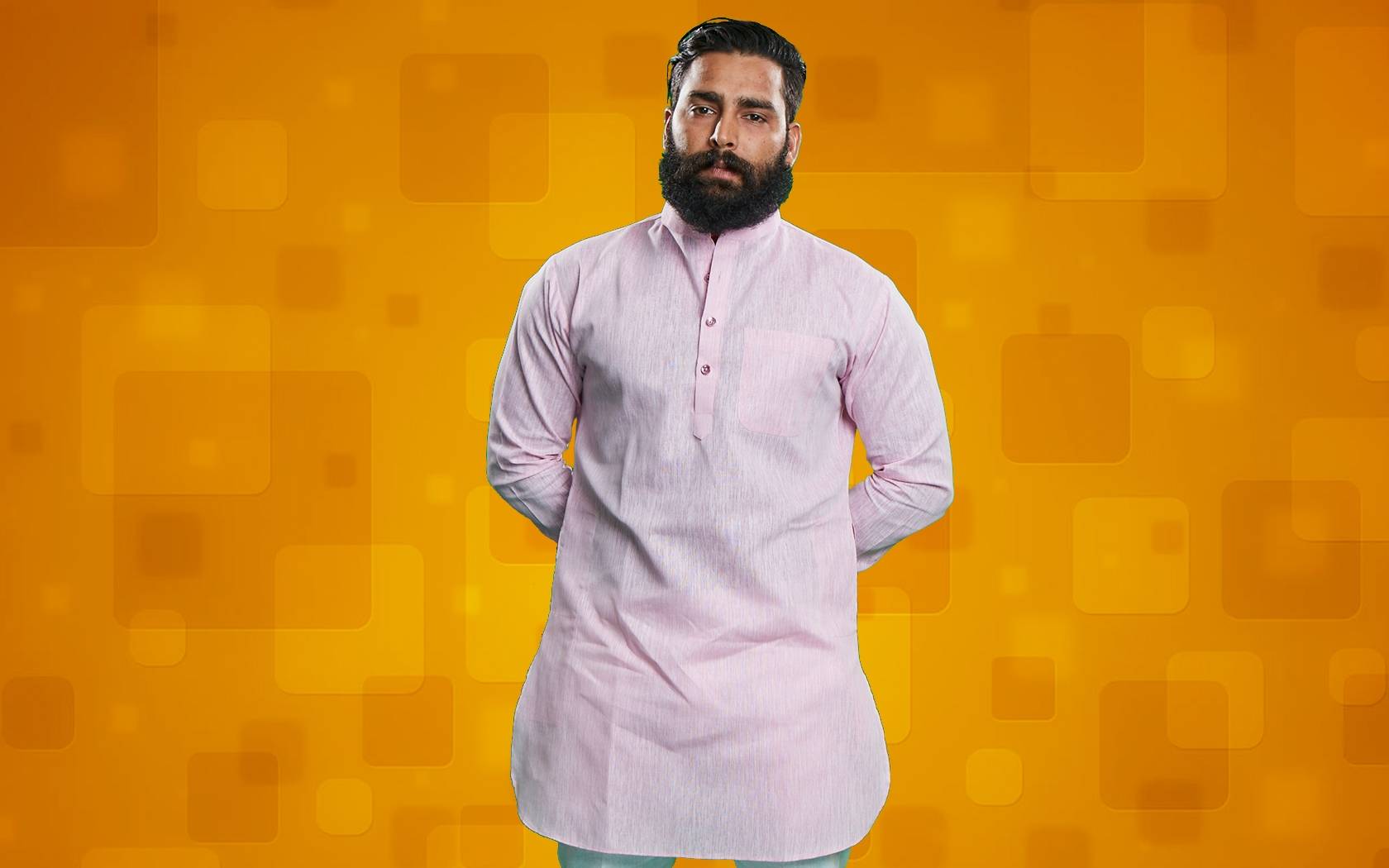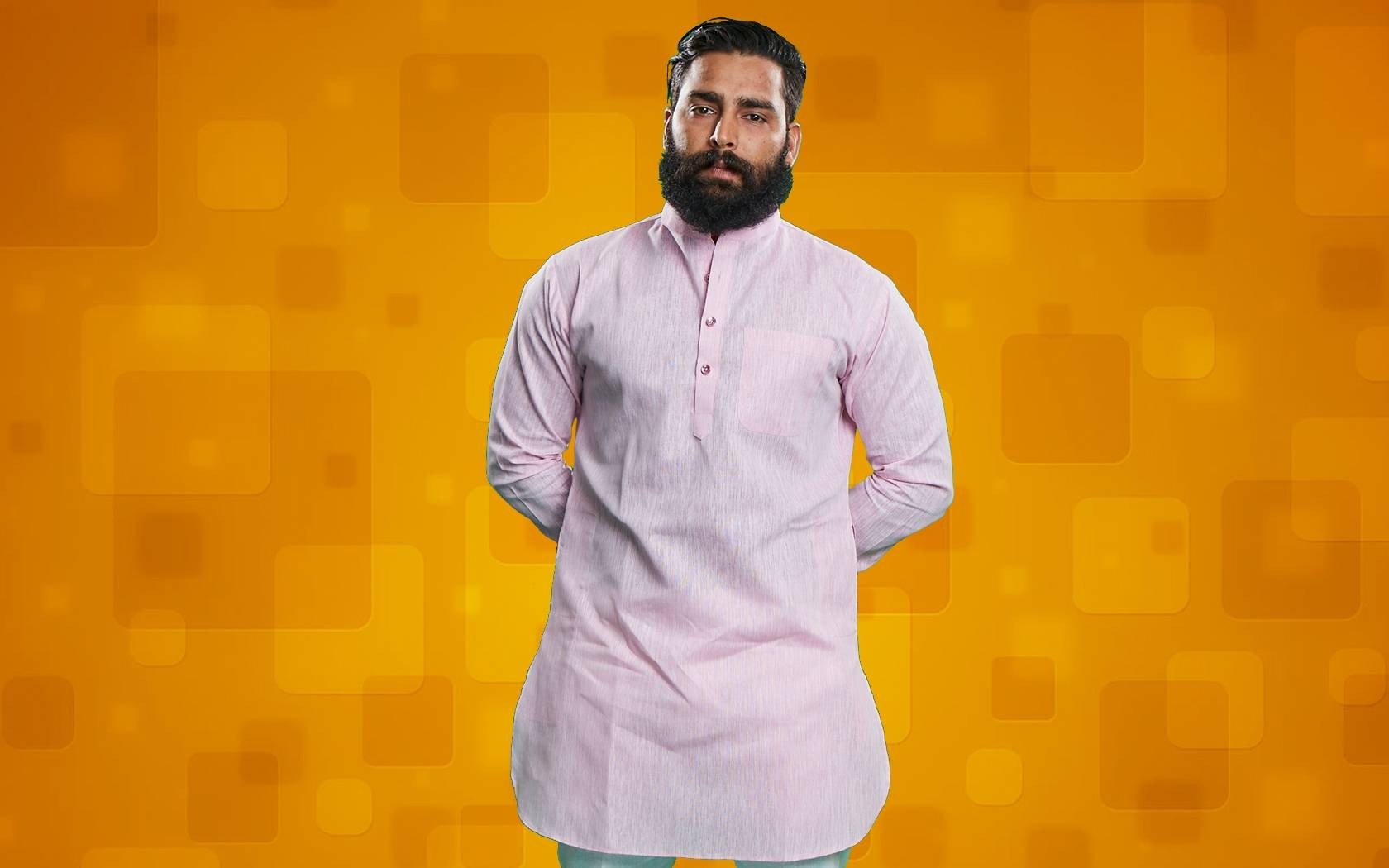 The 29-year old Manveer caught my attention when BB10 began- remember, I have a thing for men with the desi hauteness, sexy long facial hair, curled rugged moustaches; in short a medium to extra hairy bear is so my types. I saw him being introduced by Salman Khan and his entree was so typical princely and very local. I fell for him at once.
But that wasn't the reason why I kept supporting him all throughout; the first few weeks I kept observing his stance, and believe me when I said he disappointed me. I somewhat felt he was being overridden (that would have been amazing to watch literally) by Manu- a total asshole, knaiving attention seeker, narcissist to the core and the list can go on.
However, what caught my attention the most with Manveer is his confidence in easing things off; even when the whole house went against the fraud godman Om. Manu still had humanity (even though I thought Om deserved nothing), to help!
His eyes and lips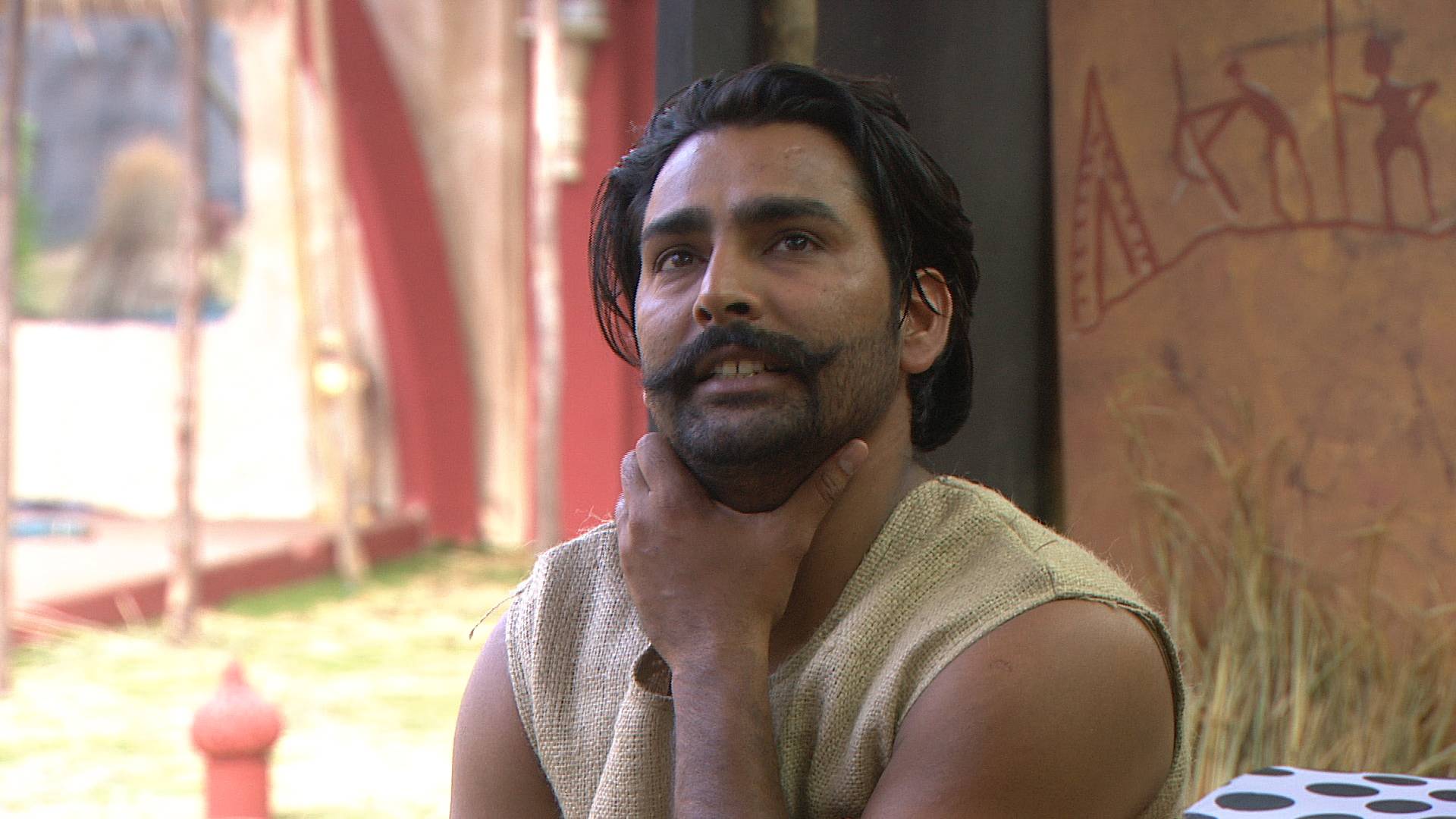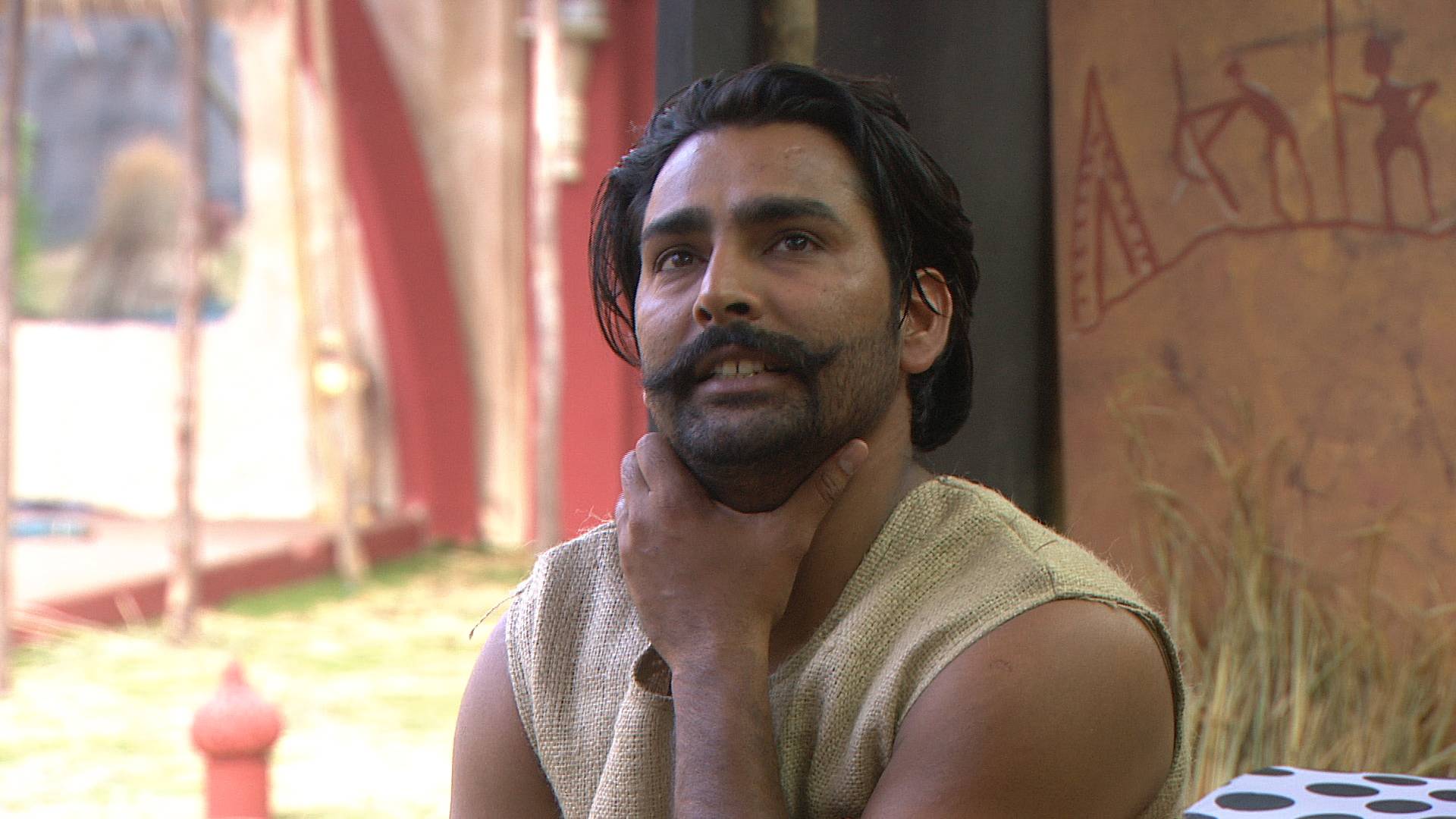 Thick dark brown eyes, full brows and thicker lips; when he shaved off his manly tufts from the face, I saw them all, and at some point I felt the nibbling sensation on my neck and my nips- why should I feel ashamed admitting that? And whenever he smiled, there was that innocent-rowdy mix of a boyish thing in that smile- the way he would talk, his strong accent and the 'Bhai' enunciation, so very hot.
The hairy bear cub that he is, I found myself more attracted to him. Manly brown arms, tufts of hair peeking out of his armpits, the chest with man rugs, those legs and when he bent, his derriere was a treat!
In addition to that, I noticed the breakdown and gulping of the 'huge male ego' (no pun intended) of Manveer. He somewhat came in with a claim to being very short tempered, but over the weeks, the real man in him came out. He swallowed his ego many a times and played fair. I don't remember any misogynistic streaks in him- quite unlike other men in India I have encountered. He was a clean slate on that count!
He isn't a plastic doll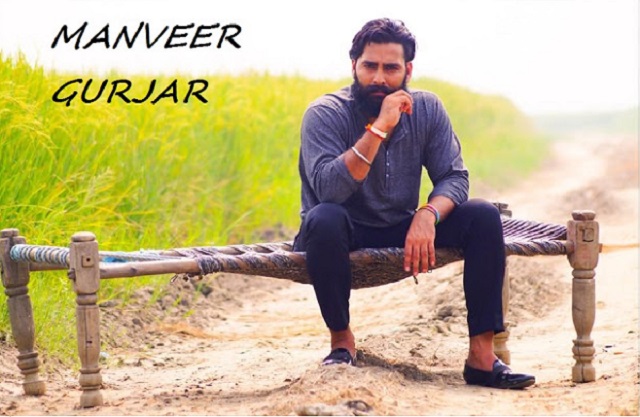 Rohan Mehra passes off as a twink, Gaurav for some reason was pissing off and a wannabe plastic daddy, Karan was cute and hubby types, Naveen was a piss-pot and Rahul (sigh) still the man I once had a million fantasies about. But I still was attracted to Manveer; sometimes he would flex his sweaty muscles, rub his moustache and beard with his thick fingers- he is sorta the gabru desi jawan you want to hang out with, bromance with, have a quickie with on the go, or maybe jump sheets all night with. In short, this boy was on fire all through BB10 and certainly not a fucking over-grooming plucked butter chicken!
He had important things to think about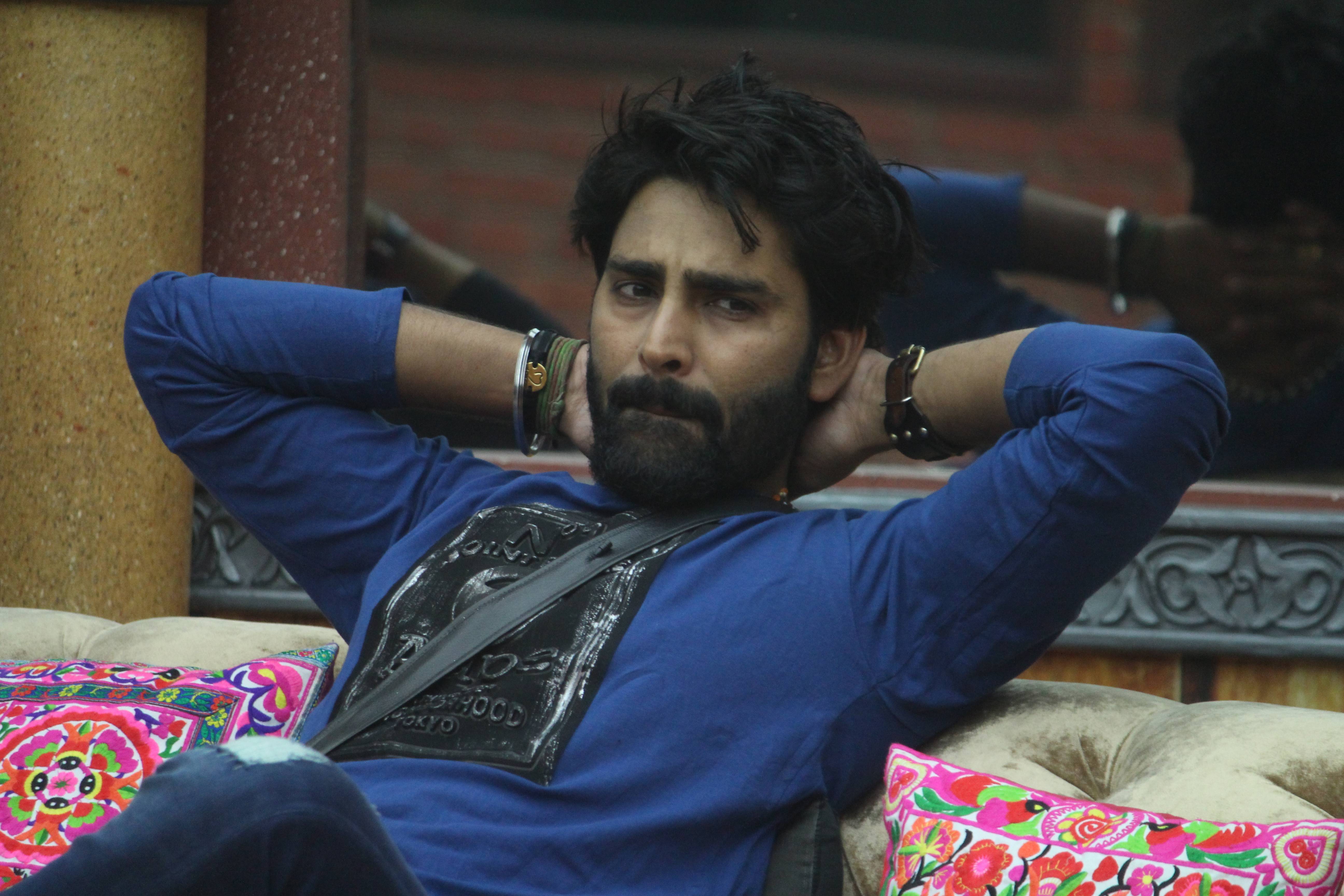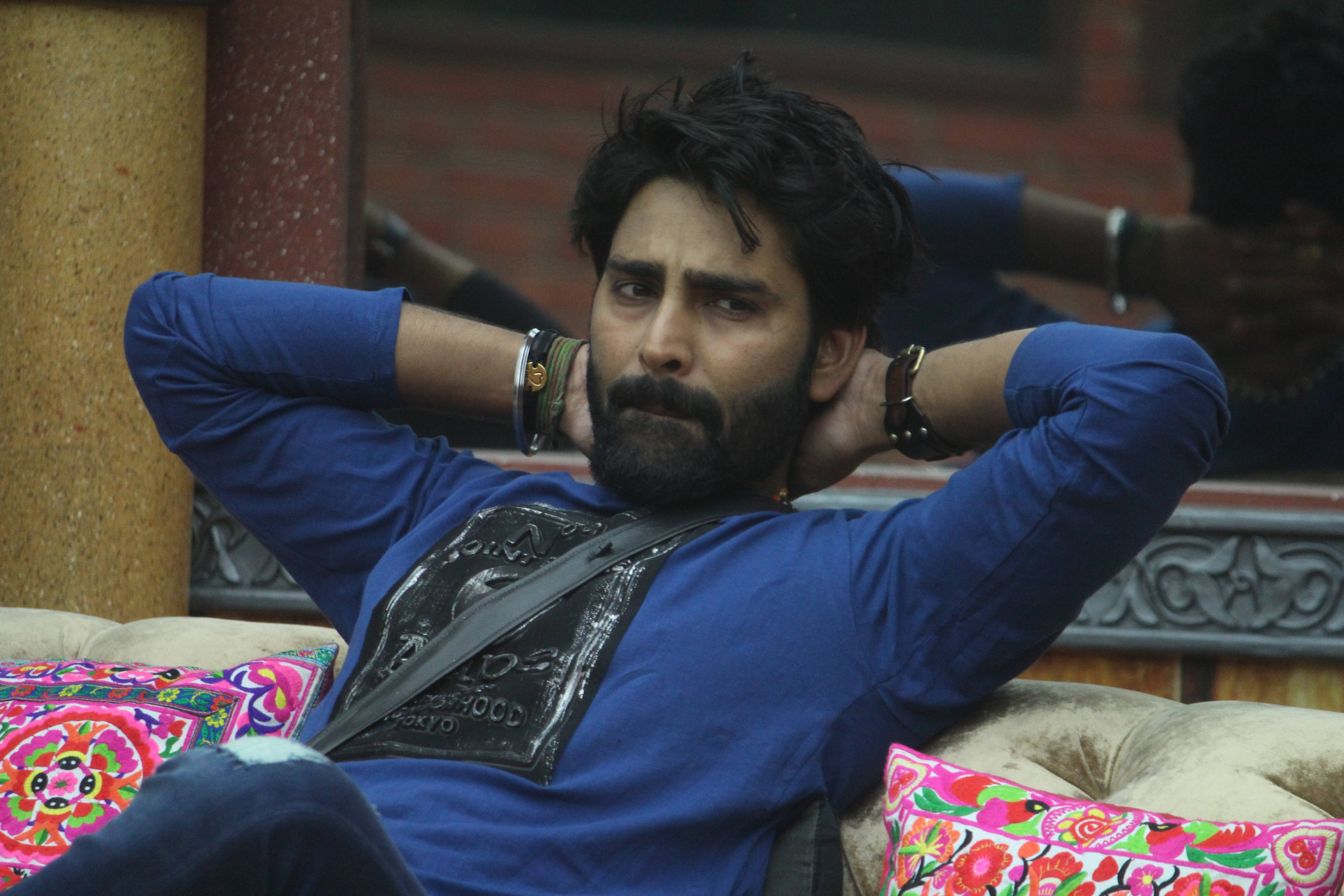 I doubt if in real life he ever thinks about plucking his ball sacs, but on the show, apart from grooming his hair and beard, I have never seen him too obsessed with his looks. He was the all-or-nothing kinda boy; every task he performed and with utmost sincerity. And remember the time when he fell; he rose up like a phoenix and went ahead.
Now imagine the hot sex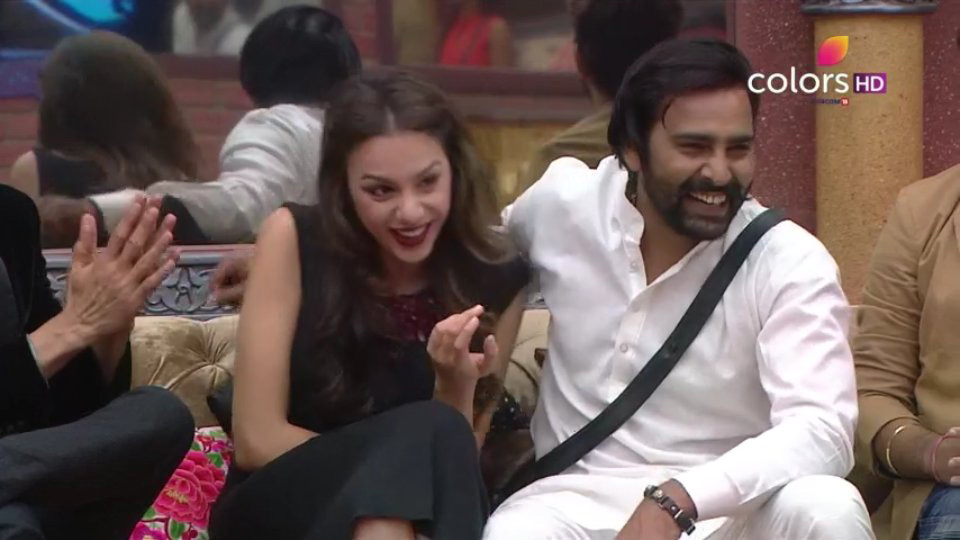 Nitibha the lucky one got to touch and feel him up now and then, but men like Manveer are the ones with hormones running amok- testosterone especially- more sex drive. I heard somewhere his sister-in-law wants a desi gharelu bahu and not someone like Nitibha. This made me wonder why is she such a misogynistic woman, and Manveer the opposite. Back to sex, men with more hair on them have better sex drives- science says so. I know it for sure! Get in lads, hairier the bloke, more the pheromones and man scent to drive you crazy. Peckers don't stand a chance!
He didn't give a shit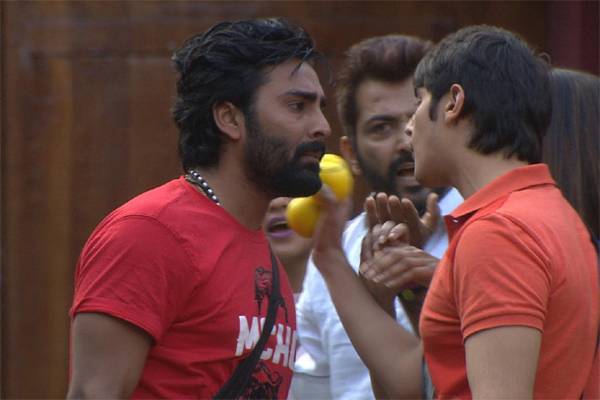 Not that he was downright insulting, but when his community was generalised by the pompous twink Rohan Mehra, Manveer at first was patient, and then didn't give a shit when it came to defending his community that was being stereotyped and insulted by Rohan. Way to go boy! That aggressive run to attack and protect- so hot it was.
As winter settled in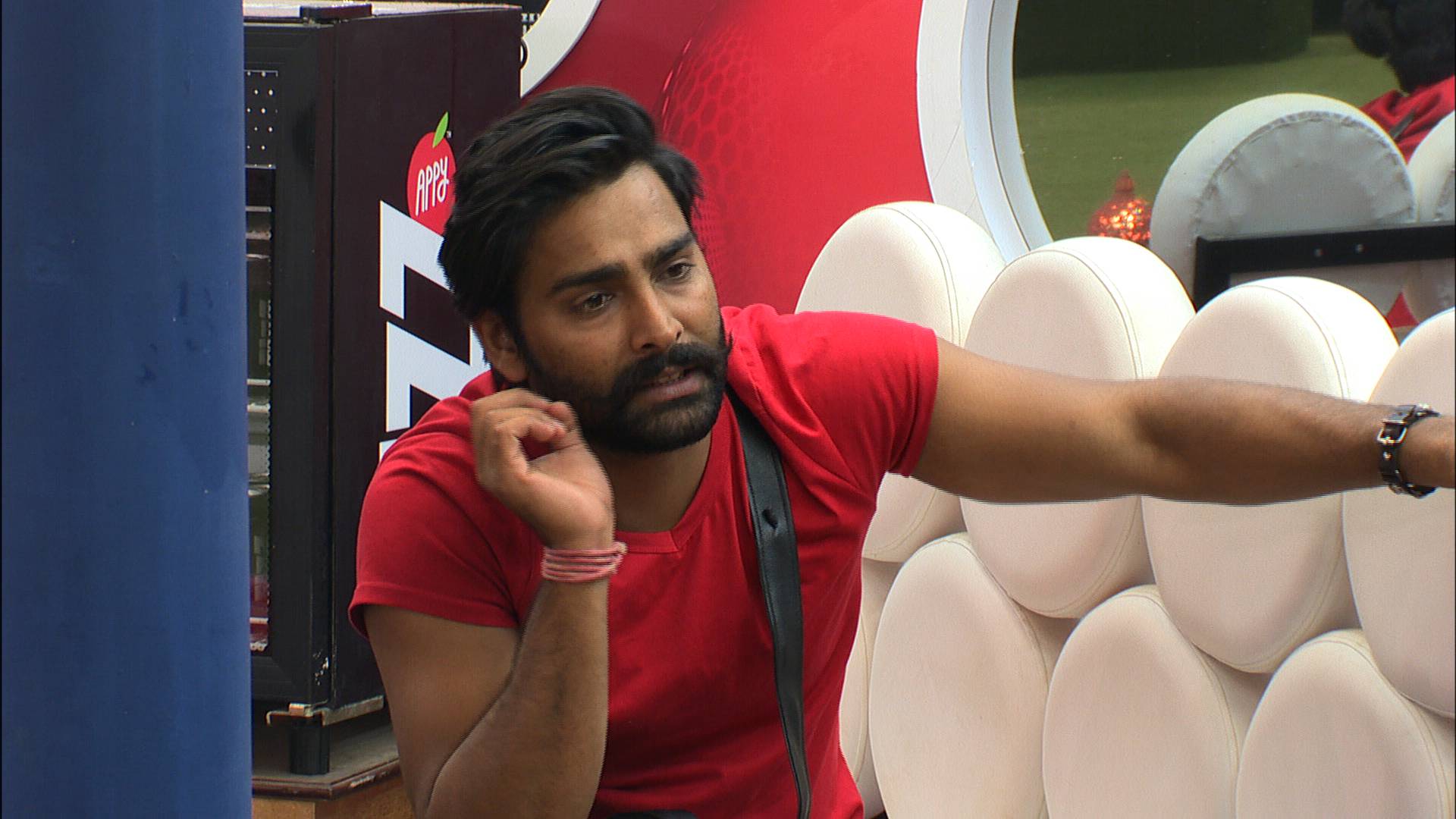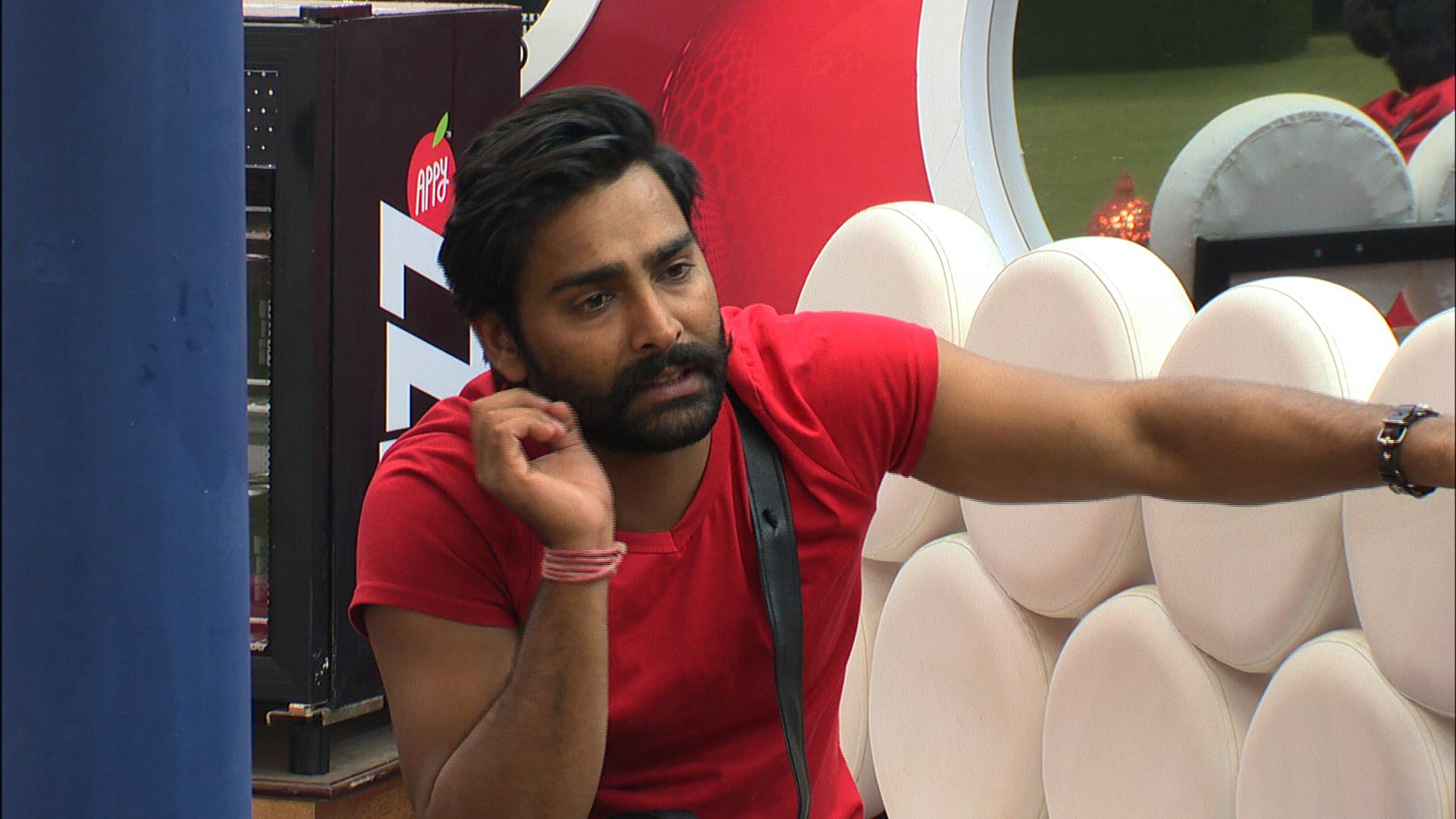 While the show was on, we went from the season of Fall to Winter; each time my boy came out in his hoodies and drawpants, sexy shorts and sleeveless tank tops, I had erected nips that turned too sensitive.
BB10 is over guys, sigh! It is time for me to move on and most of us that lusted and loathed and loved Manveer Gurjar alike! I wish he is taken into Bollywood and soon, because boy he has the talent I feel to make a good negative role. You see negative roles are meatier for the beefy bulky boys like him; so true na!

Latest posts by Rohan Noronha
(see all)