I am going to speak about the famous wrestlers from the world of mud and dirt, the warriors that the media needs to pay a little more attention to than what they give cricket or football! Kushti or Indian wrestling for many centuries has been the pride of India; or so it seems. The lack of funds, absence of logistical support, scarcity with media coverage et al, and the unexposed hard-work behind the akharas and the grounds on which the wrestlers train and hone their prowess and skills- not spoken off or mentioned in abundance.
To add more woes to the dying culture of akharas and kushtis, most wrestlers that have managed to score big or those that are budding to make a name aren't given proper training, nutrition or come from very low-income families and groups- some with menial jobs, making it a choice between hand to mouth existence rather than a glorious way to make Indian kushti famous.
More than just the fun-post or eye candy rant, I would like to bring to your attention names that are now getting recognized- slow though, but would want and request you to circulate this post as much as possible, tagging media houses and celebrities if possible- we need to together glorify the ancient kushti lore! India isn't only about cricket and football, now is it?

Geeta Phogat
Geeta in her late twenties is known as a top wrestler. She not only is famous in her circles, but also inspires women of the nation with hope, should they wish to jump onto the bandwagon someday. Did she come from a rich family or a Tier 1 city? The answer is NO. Geeta hails from Haryana, and broke the stereotypes of women staying at home. She in fact has wrestled at the Olympics; her coach and inspiration being her father Mahavir Singh.
Yogeshwar Dutt
Yogeshwar Dutt, another wrestler from Haryana hasn't had an easy way up, and the world or wrestling says he is one of the best they have. Yogeshwar began wrestling when he was just eight years of age, and has bagged many medals at the esteemed Commonwealth Wrestling Championships, the Commonwealth Games; the Asian Games, the 2006 Doha Asiad, and at the London Games as well. He also has received the Rajiv Gandhi Khel Ratna award – 2012 and the Padma Shri – 2013 respectively!
Bajrang Kumar
Ever since Bajrang Kumar made his presence felt in the esteemed Asian Championships in New Delhi, 2013, there was no looking back for the rugged and chirpy wrestler. Our desi man went o to make waves and bagged medals and accolades at the famous World Championships too the same year.
Sushil Kumar
Yes, we've heard of him and it is only now that the media is giving him a little more limelight, but not enough. It was his cousin Sandeep that inspired the talented Sushil Kumar to take up wrestling. Funds were minimal and training facilities back then almost non –existent. But it was the love and support from his family which helped him prep up and train; exactly why he credits his success today at international stages and levels to his folks back home. Five times a topper at the Commonwealth Champions, Sushil also bagged the gold twice at the 2010 & 2014 Commonwealth Games too. Our desi hunk made a name at the esteemed 2008 Beijing Olympics and the 2012 London Olympics as well – he won them back-to-back! His other achievements include the esteemed Arjuna award, 2005, the Rajiv Gandhi Khel Ratna,2009 and the Padma Shri in 2011.
Amit Kumar
With rugged demure and handsome chiseled toned face, it would be very soon that the ad world would come calling him for endorsements. But we aren't bothered about that, as much as one should be bothered about the bright future Amit has ahead. Talk about being one of the youngest in the bandwagon of mud warriors, Amit Kumar is being pinned as hopeful to bring India the gold from the Rio Olympics in 2017. Known as the baby of the wrestlers contingent when he went to compete at the London Olympic Games in 2012, the baby grew up as a fearless warrior bagging a gold when he represented India at the Commonwealth Games in Glasgow two years later!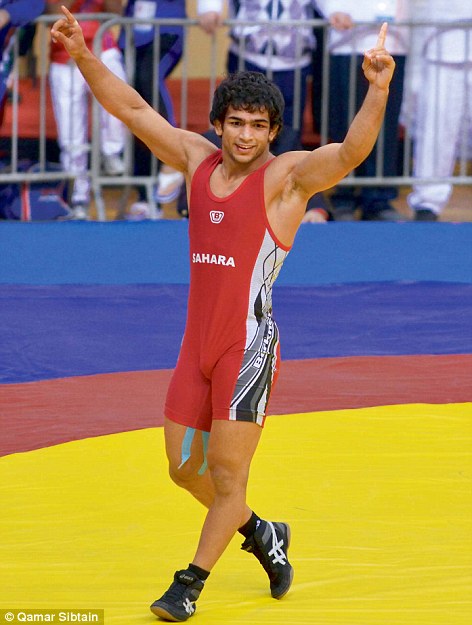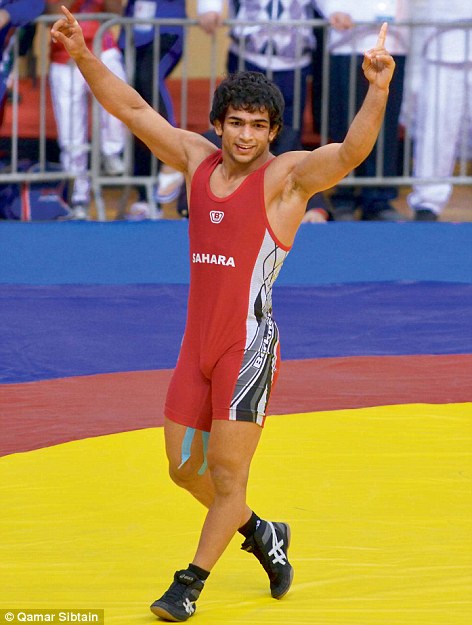 Babita Kumari
In her late twenties and from a family of sisters that wrestle too, and a father wrestler that showers more inspiration to his girls, Babita never looked anywhere else other than wrestling. Babita is also being hailed unofficially as the brand ambassador of women's wrestling in India along with her sister. At the Delhi Commonwealth Games, she made a name and oversees at the Games at Glasgow she made a presence too.
Geetika Jakhar
She's called a durable wrestler and was shown the way to the world of wrestling by her grand father, Ch. Amar Chand Jakhar. Hardships galore from a tender age, Geetika was one of the very few women to have started wrestling, much before it became a norm for women to wrestle openly in India. She has already bagged the esteemed Bharat Kesri title in the nation's capital, Delhi in the year 2000 and ever since hasn't looked back.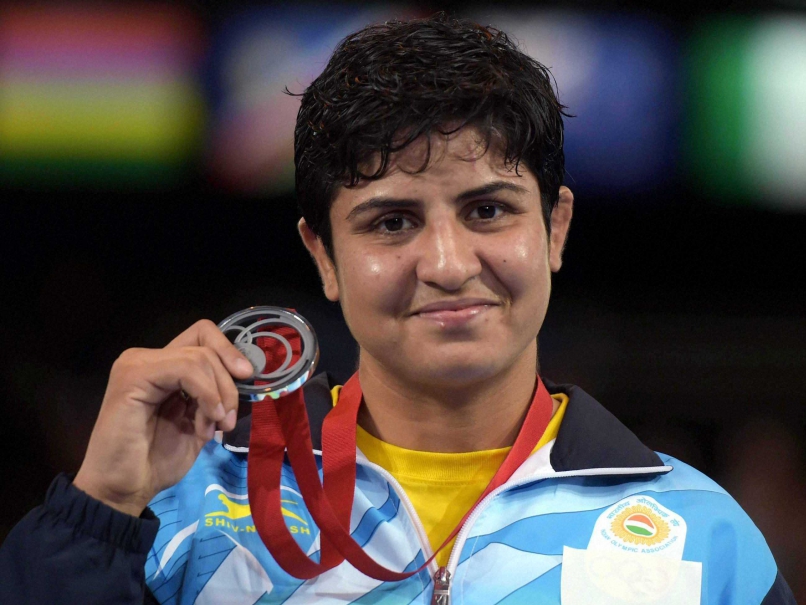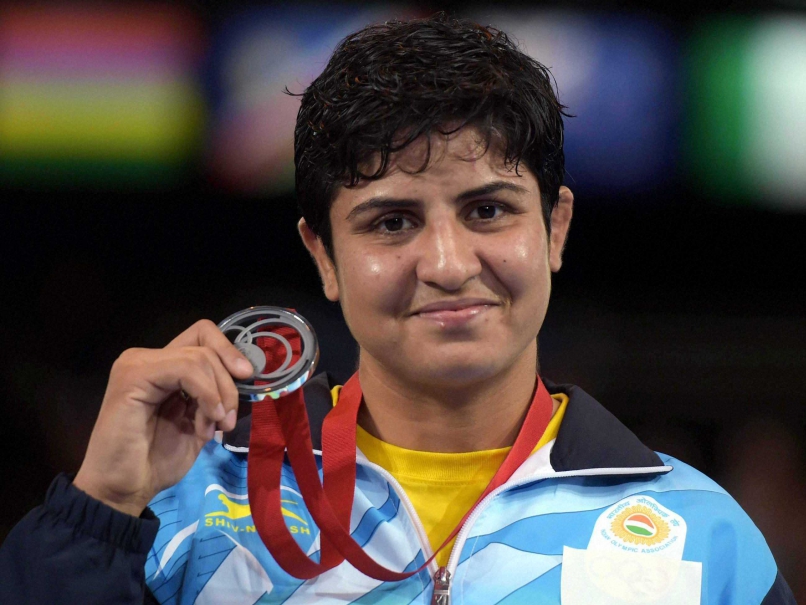 Divya Kakran
It was because of her noted and famous wrestling father, Chandgi Ram, which inspired Divya Kakran to follow suit in the late 90s. Along with her sister Sonika, Divya braced the dangals and made inroads into the kushti forays, before the Olympics beckoned her talents. Bollywood actor Aamir Khan is immortalizing the talents and prowess of this young lady wrestler in an upcoming movie too.
I wonder how many of us have heard much about these fine wrestlers? Why isn't the Indian media and the government doing more for them? At a time when nationalism is being spoken about and the bhakts are crying or screaming hoarse about not being 'patriotic' enough- stark reality is that we are a bunch of limelight hoggers- what shines will sell, pretty faces mostly.
Our wrestlers need their due and this time though we must help them in whatever possible ways.

Latest posts by Rohan Noronha
(see all)