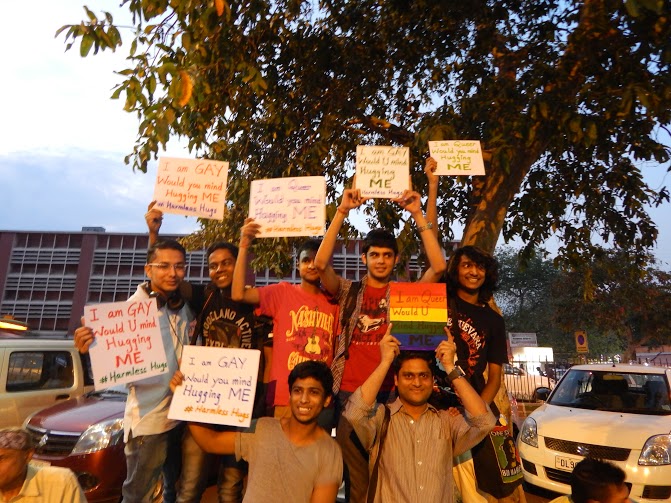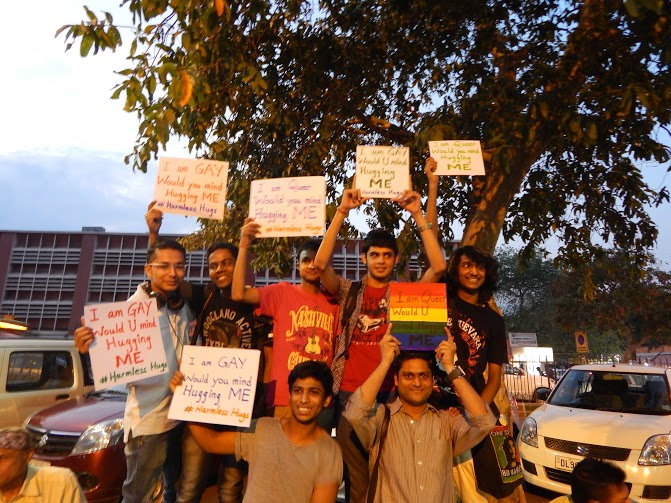 What do you do when people all around you seem to hate you or judge you? You remind them of your humanity. How do you do that? With a hug!
One of the meetings of Harmless Hugs, a prominent queer collective that took place saw a huge turnout. Armed with confidence and congeniality, positivity and placards, members of LGBT Community marched onto the streets of Connaught Place in Delhi; a bunch of queer people proclaiming their identities, and offering hugs to everyone. After the initial hesitation, people came up and exchanged warm hugs and offered kind words to all of us. The weather was perfect. The people were sweet. Even people who had harsh words to offer saw our point of view within two minutes of talking, and embraced them. "Everything's going to be OK", "You'll succeed in changing hearts", "God is with you", "I'm here for you"; all this and more was whispered into their ears or announced to them with full gusto. Some marched with them for a block or two, and a truckload of people hugged every single one of them. Those who were confused were offered explanations regarding our struggle by complete strangers, sparking conversations and leading to understanding, if not acceptance.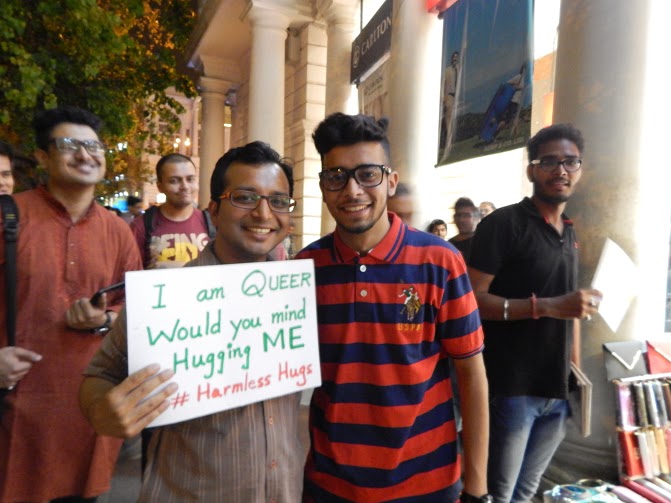 There were skeptics all around too! But far more in number were middle aged women walking with their daughters who called us their children and said they will be with us in our fight. There was a woman selling metal pendants, idols and jewelry, who was surprisingly more progressive than a lot of educated people. She told us she had a gay son, and she's very happy to see there are more people like him.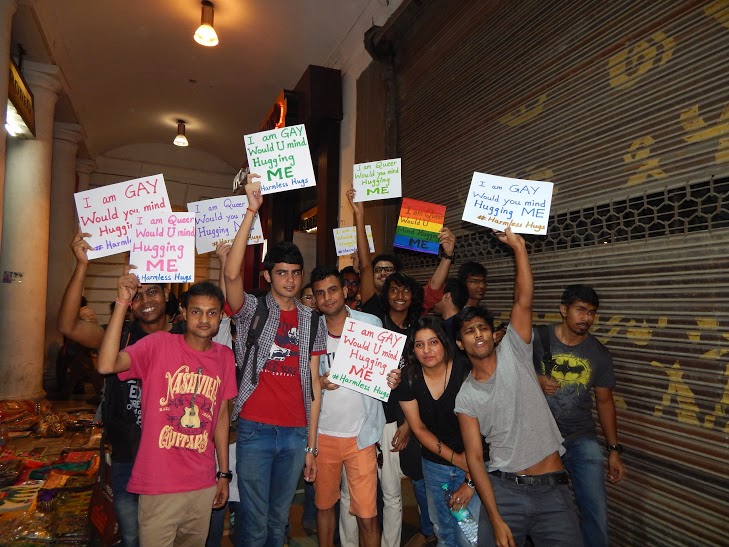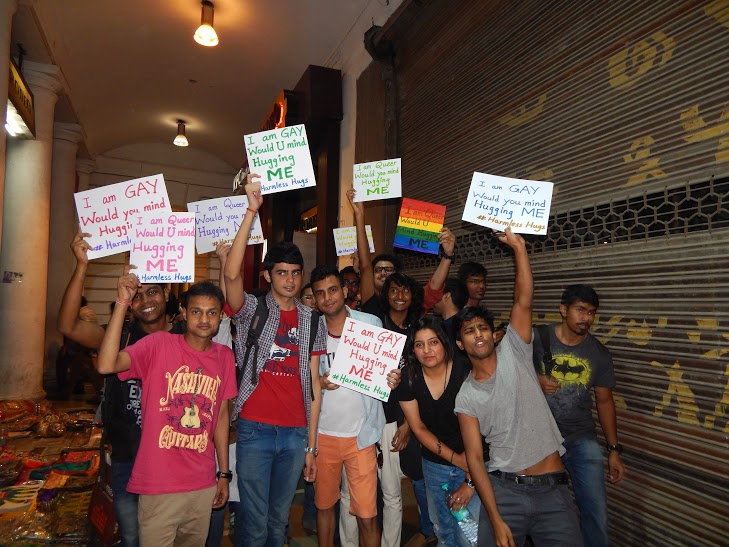 There are a hundred LGBTQ kids and teens and young adults who are questioning the identities that society has forced onto them. There are a hundred parents of LGBTQ kids scared that their children might face mockery, derision and hate. There are a hundred judges and bureaucrats who think we are a "miniscule minority". And to change that, the LGBTQ people need more visibility. Initially a lot of us were scared of holding placards and walking around seeking hugs. But a brave few took the first steps, and within minutes we were fighting over who'll hold the placard next. Our fellow Indians aren't bad people at all. They're just afraid of things they aren't familiar with. Familiarize them, and they come right up to you offering all sorts of support and appreciation.
Maybe people forget that homosexuals are human beings too, not just sexual beings. Maybe they forget transgender people are people, not rebelling teenagers who'll "grow out of it". The innate human quality of a person can be reminded to people by simple hugs and warm conversations. And those who still can't see it? well, let them stay happy in their cocoons. Let the butterflies fly!
Latest posts by Sakhsam Bhatnagar
(see all)