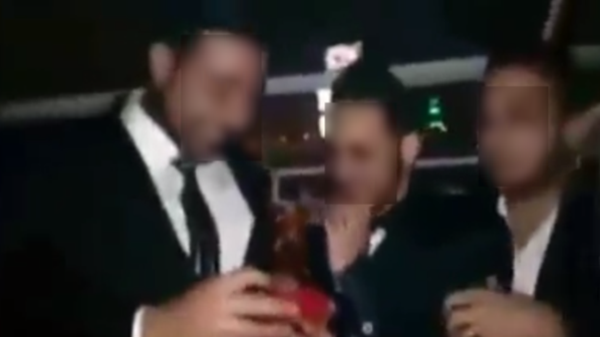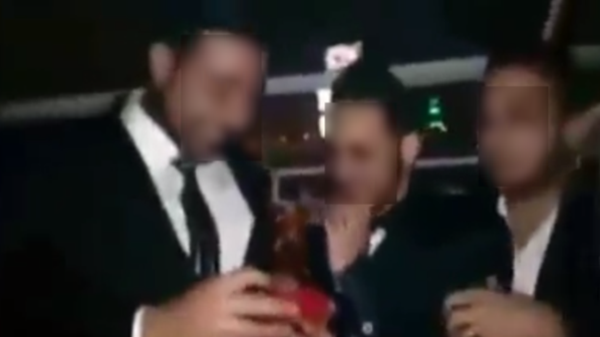 An Egyptian court has jailed eight men for three years over a video that prosecutors alleged was of a gay marriage. The video, filmed aboard a Nile riverboat, had gone viral on the internet and shows two men exchanging rings and kissing each other and then cutting a cake with their picture on it, with friends cheering them in the background.
The prosecutors claimed the video was of a gay wedding, while one of the defendants, prior to his arrest, had said that it was of a birthday celebration.
The eight men were also sentenced to three years of probation by the court, after completion of their sentence. Homosexuality is not specifically banned under Egyptian law, so the men, arrested in September, were convicted of broadcasting images that "violated public decency."
At the last hearing, on October 11, a spokesman for the justice ministry's forensics department insisted the men were innocent. "The medical test showed that the eight defendants have not practiced homosexuality recently or in the past," Hesham Abdel Hamed told AFP. He was referring to anal examinations, a long-standing practice in Egypt
In the past, homosexuals have been jailed on charges ranging from "scorning religion" to "sexual practices contrary to Islam," the country's dominant religion. In April, a court sentenced four men to up to eight years in prison for practicing homosexuality.
Prosecutors had accused them of holding "deviant parties" and dressing in women's clothes. Three were sentenced to eight years and the fourth to three years in prison.
(With inputs from AFP)

Latest posts by Sukhdeep Singh
(see all)