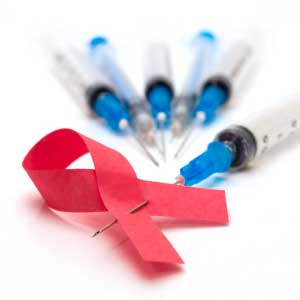 -Sonam Dembla
Radha was taking off the red ribbon from her saree when she looked into the mirror to travel back in time…. Sitting on the damp bed struggling to carefully remove the ribbon from her saree Radha was riveted by the shadow of a photo of her husband kept on the bedstand. One look at his cheerful innocent face weakened her heart and filled her eyes with tears.
Her flail fingers ran through the pages of her marriage album. Tantalized by the togetherness and harmony portrayed in the picture. Within seconds her mind was in clusters- piles of abstract memories disjointed the neurotransmitters and suppressed numbness all over again. Passage of a few weeks and then, it is was his 3rd death anniversary and ironically their 8th anniversary of marital bliss.
Amit and Radha had been together since childhood and life was smooth sailing for both of them. Never had they ever expected that something as tiny as a needle would tear apart their lives rendering them unrepairable forever. Running into the 2nd year of their marriage Amit met a near to death accident while back from work. Two months to recovery and joy had once again bounced back into their lives. They were expecting their 1st child but soon their happiness was curtailed with the discovery that both of them were HIV positive and the unborn child too bore the chances positively.
The couple almost 5 months into the family way was heartbroken to hear the news and asked their parents and extended family for taking the responsibility of the unborn child after their demise. But to their dismay, nobody accepted their plea .Burdened with grief, after living a life of isolation and disgrace for 2 years Amit resorted to committing suicide by jumping from their 7th floor apartment along with their 5 month old son.
Brought up in a society where families teach their children virtues of unconditional love, Radha always considered living in isolation and killing oneself as a cowardly phenomenon. But living with this disease made her realize that surprisingly and strangely in such cases, the cowardice was not on part of the victims but on the part of their families and society they lived in. The victims of this virus once were brave, but like the virus even their own family sucks out all the traces of bravery in them.
The only cure to this social evil is to try and direct ourselves and those around us to fight against this disease and not against the victims of it and work towards giving them a more meaningful, purpose filled and respect filled life.
Like a child who was almost suffocated to death by his mom's umbilical cord still grows up loving his mother, in the same way a virus in the blood stream of our loved one cannot overpower the relationship we share with them .We just need to see the whole issue in a positive light rather than falling in vicious pool of rumors the disease is surrounded with.