As the literary world decks itself for the Rainbow Lit Fest, a one of its kind literature festival focussing on the importance of handing over agency and assigning power to queer narratives, here is a book that holds its readers through years of documented struggle across eastern India.
Pawan Dhall's 'Out Of Line And Offline: Queer Mobilisation In 90s Eastern India', published by Seagull Books, is a crucial piece of document that holds key elements of the history of queer movements in India.
Through this conversation and much less of an interview, Pawan reveals some of the challenges and elemental changes he stood witness to as time progressed, as did the movement.
So your book documents the 90s queer movement in eastern India. What exactly was your inspiration to take upon such a task?
Pawan: This was a book that took form over a span of twenty years. Many years ago when I was working in an NGO, my boss had told me that I should write about the queer mobilisation I was doing. I kind of laughed at the idea because I could not see myself writing a book. I had been working as an individual consultant and working on qualitative research in gender and sexuality. As part of that, there was also quite a bit on archival research. This prompted me, a few colleagues and friends to convert the stories we had in the archival research into pieces of writing or documented history.
What came as a favour was the Svran APJ Journalism Foundation which was looking for long form articles. The fellowship gave me, the author, a lot of liberty where I could choose what to write on. So I chose to write about how the LGBT movement in eastern India changed the lives of queer people in India.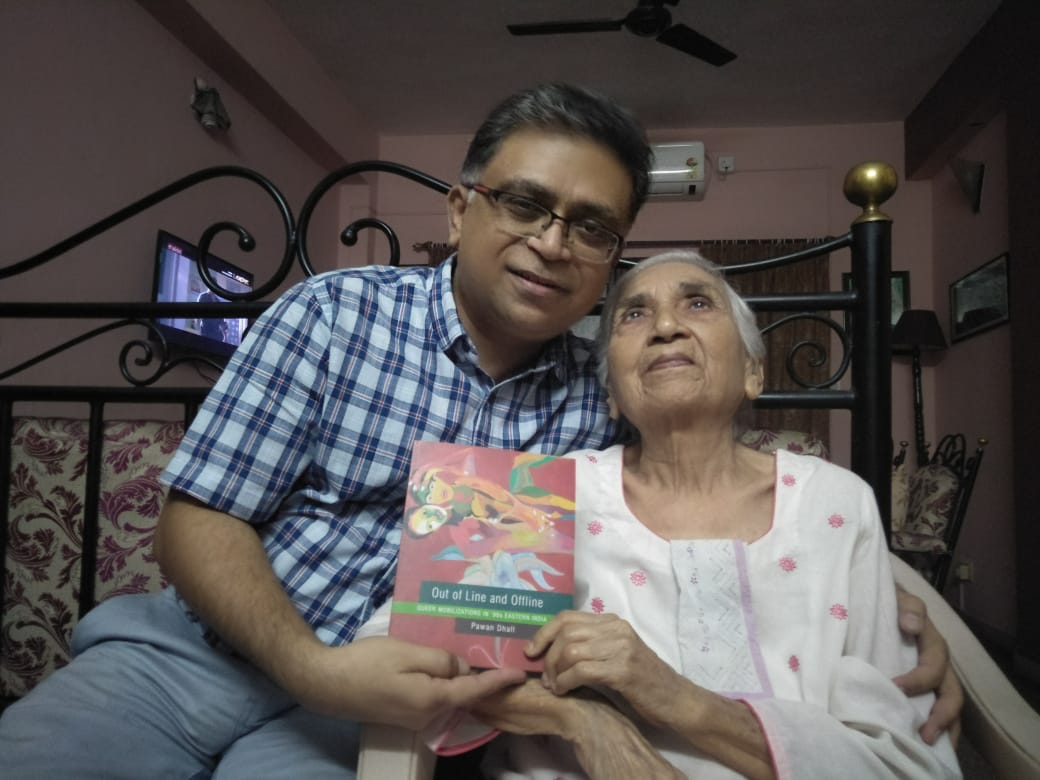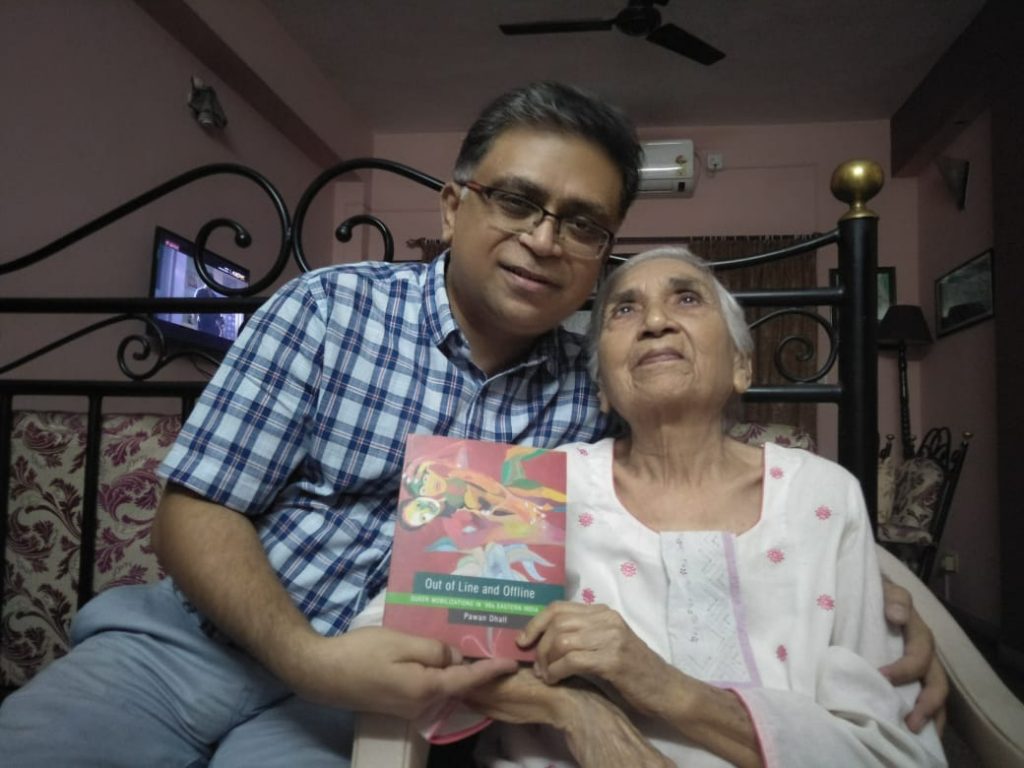 I believe that it's quite crucial to put every spoken story into words. What were some of the challenges you faced as you wrote this book?
Pawan: One of the major challenges I faced while writing this book is that, I had met a lot of people from the 90s and then in 2000s. I had met scores of people from different colours of the spectrum. It was a tough choice as to who must be included and whom to let go. I think that was a tough deal to strike. I was also very concerned about the representation that goes into the book. This again posed a problem because back in the 90s you never came across a lot of trans-masculine identities. Even while working with Counsel Club, the archival material included 3000 letters, greeting cards through the 90s, media clippings and all of that. In all the archival material we hardly found any trans-masculine identities. Another thing I found interesting was that there were hardly any queer friendly lawyers around. In Calcutta back then, there was just one queer friendly lawyer and we couldn't get to him for an interview. So in the book you will find interviews with doctors, interviews with researchers and plenty of interviews with individuals but you wouldn't find an interview with a lawyer.
Another challenge was the objectivity of the book. It has most of the stories that I was involved in in varying degrees. It is up to the readers and reviewers like you to tell me the mistakes I've made in the 90s. I constantly had to remind myself that this wasn't my story I was telling but that of someone else's.
What particular areas in eastern India are you focussing upon?
Pawan: The prime focus or the areas I've covered in the book are, West Bengal, Odisha and Meghalaya. These are the three states that have found some representation. Some of the individuals who at one point lived here are no longer living here anymore and have moved elsewhere. There was this one British queer person who was an endophile and used to come to Calcutta for his research. In those days, he focused on gender, sexuality and HIV, and he picked Calcutta to carry out his ethnographic research. You would find an interview with him as well in the book. When I'm talking about West Bengal, I'm mostly talking about Calcutta.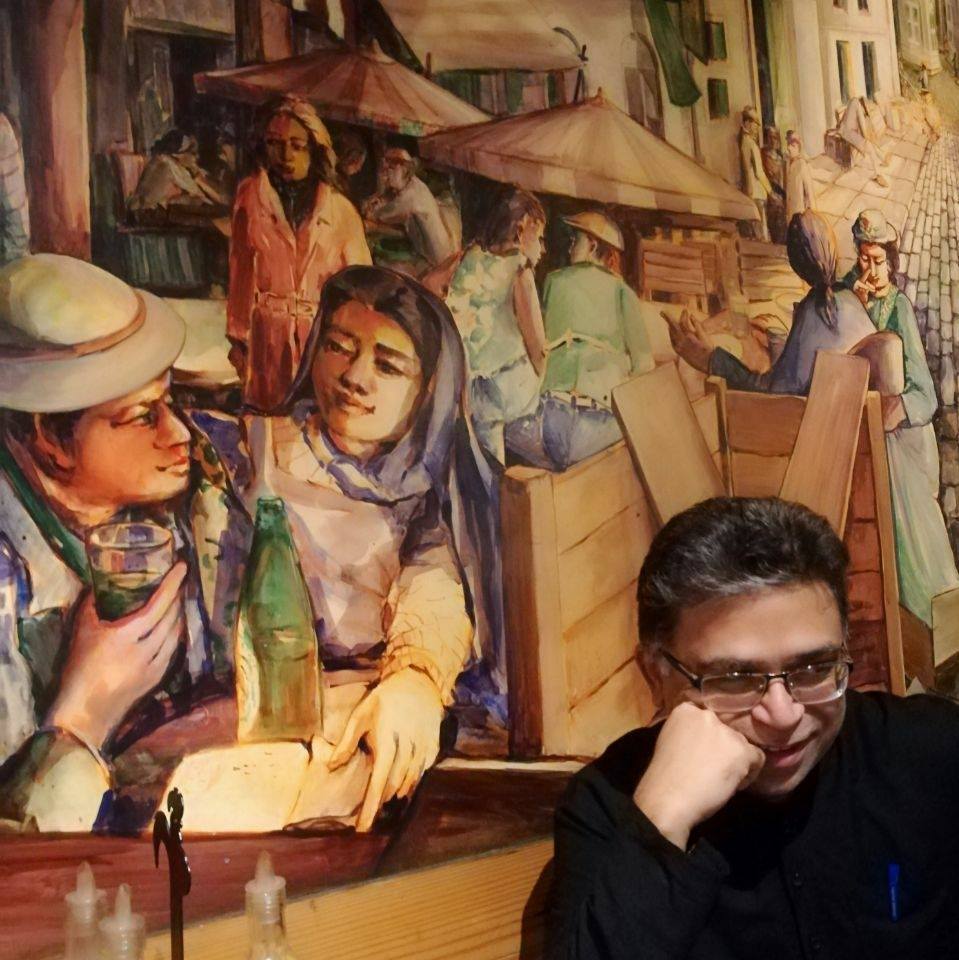 When we talk about the book per say, what does the book try to convey to its readers?
Pawan:My ultimate goal with the book was to record and document these micro histories.
I aim for the readers and the society on a larger level to understand that these people existed, they exist and these are their stories. Through the book I have tried to question some easy presumptions that people have about the queer movement and the queer community.
In social media what you see nowadays is people claiming stakes to firsts. The book questions and breaks that ideology through the narrative it offers.
The book attempts to credit people for the work they've done and speak of the unrecognised cities.
How excited are you about the Rainbow Literature Festival?
Pawan: Gee! It would be my first time here. But I'm excited about the fact that my book will be released at an event such as this. At the end of the day, all that matters to me is that the book reaches people and is accessible to everyone.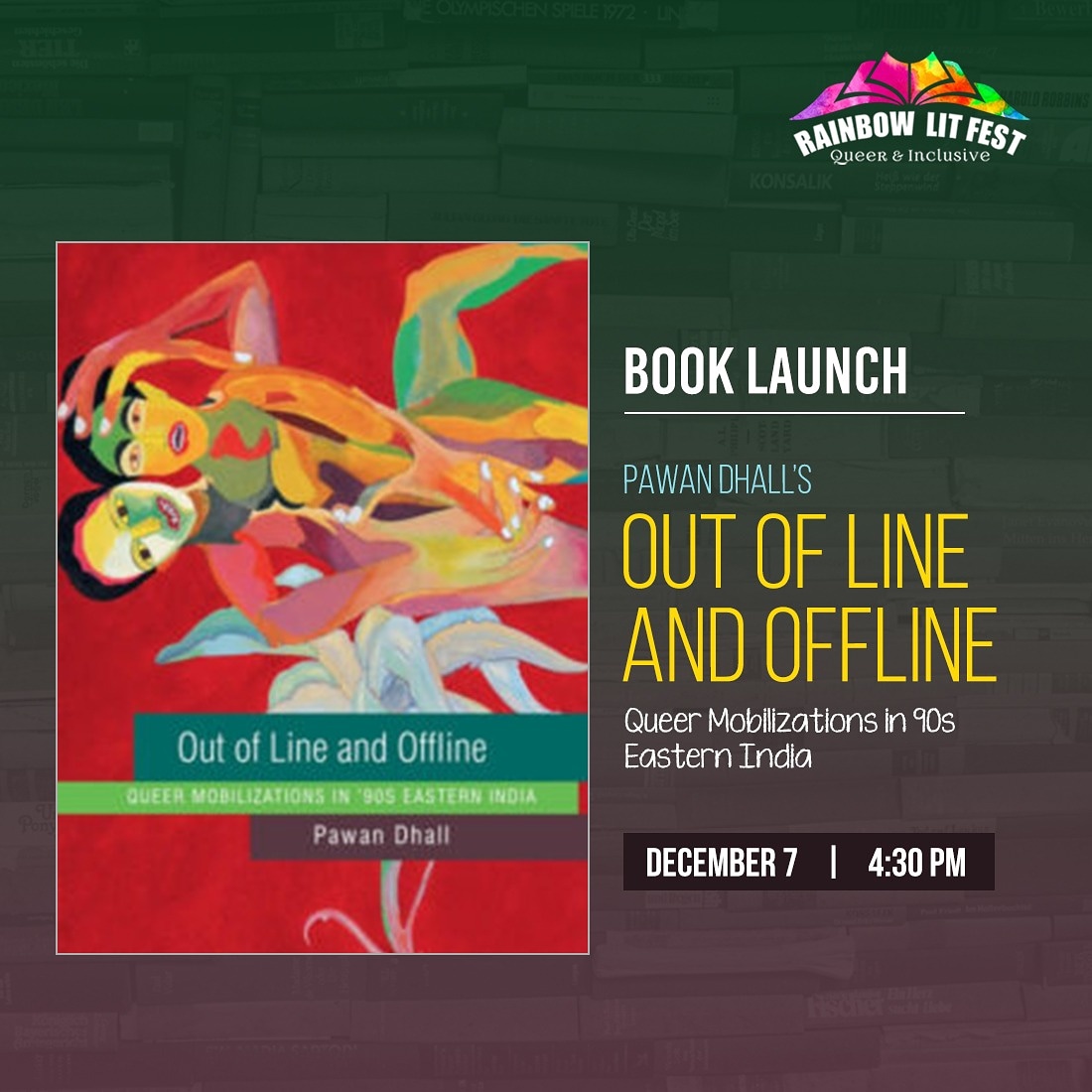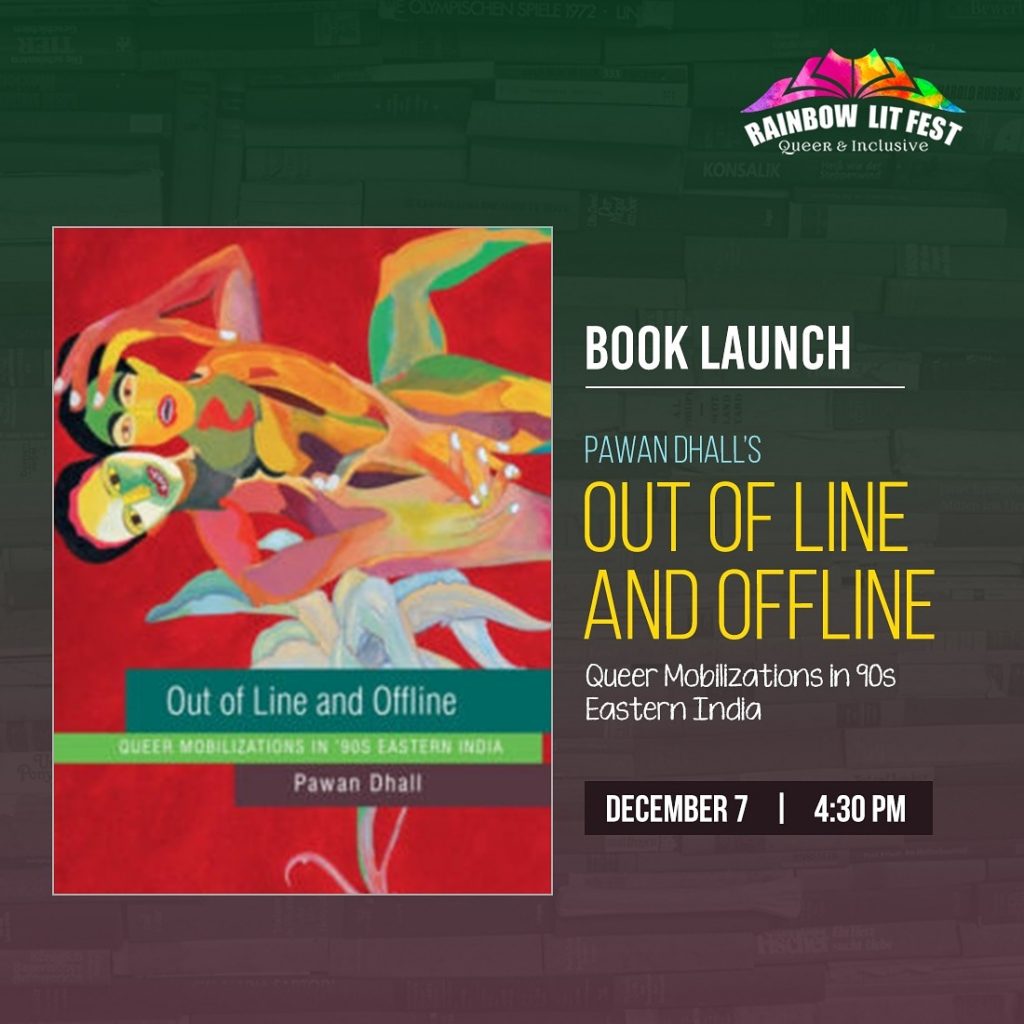 Could you tell us a little more about the other magazine you will be releasing or inaugurating at the Lit Fest?
Pawan: As part of the fest they would be coming out with a magazine called Q&I. I have contributed a few articles of the Counsel Club from our archival to the magazine, I haven't written any. It has a very interesting collection of stories from the early 90s and the earlier years as well. It's a nice mix of stories which shows how queer literature was taking shape in the earlier years.
You are also the founder of Varta, please fill us in with the past and present of Varta.
Pawan: Varta is a webzine where the title basically means dialogue. It was actually a continuation of the print site, Pravartak which was started in the 90s from the Counsel Club. When I joined SAATHI in 2002 the work priorities were changing, the whole movement was changing and in one or the other way, it was getting even more difficult to print a journal. The last edition of Pravartak came out in 2000 and then the continuation of this in its e-format happens to be Varta, the webzine.
The book Out Of Line And Offline – Queer Mobilizations in 90s Eastern India will be launched at the Rainbow Literature Festival, Delhi on 7th Dec The author will be in conversation with Sandip Roy at the fest. The Rainbow Literature Festival will be held in Delhi on 7th and 8th Dec. Visit www.rainbowliteraturefestival.com for full schedule
Latest posts by Rohan Mathews
(see all)