Pride and Protest is a feature length documentary that focuses on the experiences of Queer People of Colour from both the queer community and their own religious/social community. The documentary was selected for the BFI Flare – Europe's largest LGBTQ film festival, as well as a number of other film festivals. We talk to Blaise Singh, the director of the documentary about his documentary, about being a brown queer person in Britain and his various other projects
1) What inspired/compelled you to make Pride and Protest?
Pride & Protest was created to increase understanding about the experiences of queer people of colour (QPOC) in the UK. The cast challenge prejudices and combat discrimination through participating in creative campaigns and visiting events/safe spaces made for and by brown and black role models who live and breathe activism.
The idea came through a weekly filmmaking focused social group I had setup with LGBTQ+ people in and around my hometown of Hayes and Southall (one of the largest Panjabi communities outside of India). The project was called Rainbow Films and was funded by the People's Health Trust to bring local people together to make new friends/social links and be empowered to design, shape and lead activities over a 20 month period.
Our group started out pretty mixed but as the weeks progressed the white participants left one by one for their own personal reasons and the group became QPOC focused. We had always been very inclusive, however I felt that perhaps the discussions around racism made some participants either not too comfortable or not too concerned with and therefore didn't really connect with the groups ethos. We saw this as an opportunity for the remaining members to take centre stage as community reporters and the concept for a documentary that could give our group a platform to talk openly about their experiences of racism in white queer spaces and homophobia from within POC communities was born.
3) What are the problems that a QPOC faces in the UK?
Being a member of two or more marginalised groups presents a number of challenges. When encountering racism not only are we made to feel unwelcome by the white majority at work, school or in the streets, we also get this inside so called queer 'safe spaces'.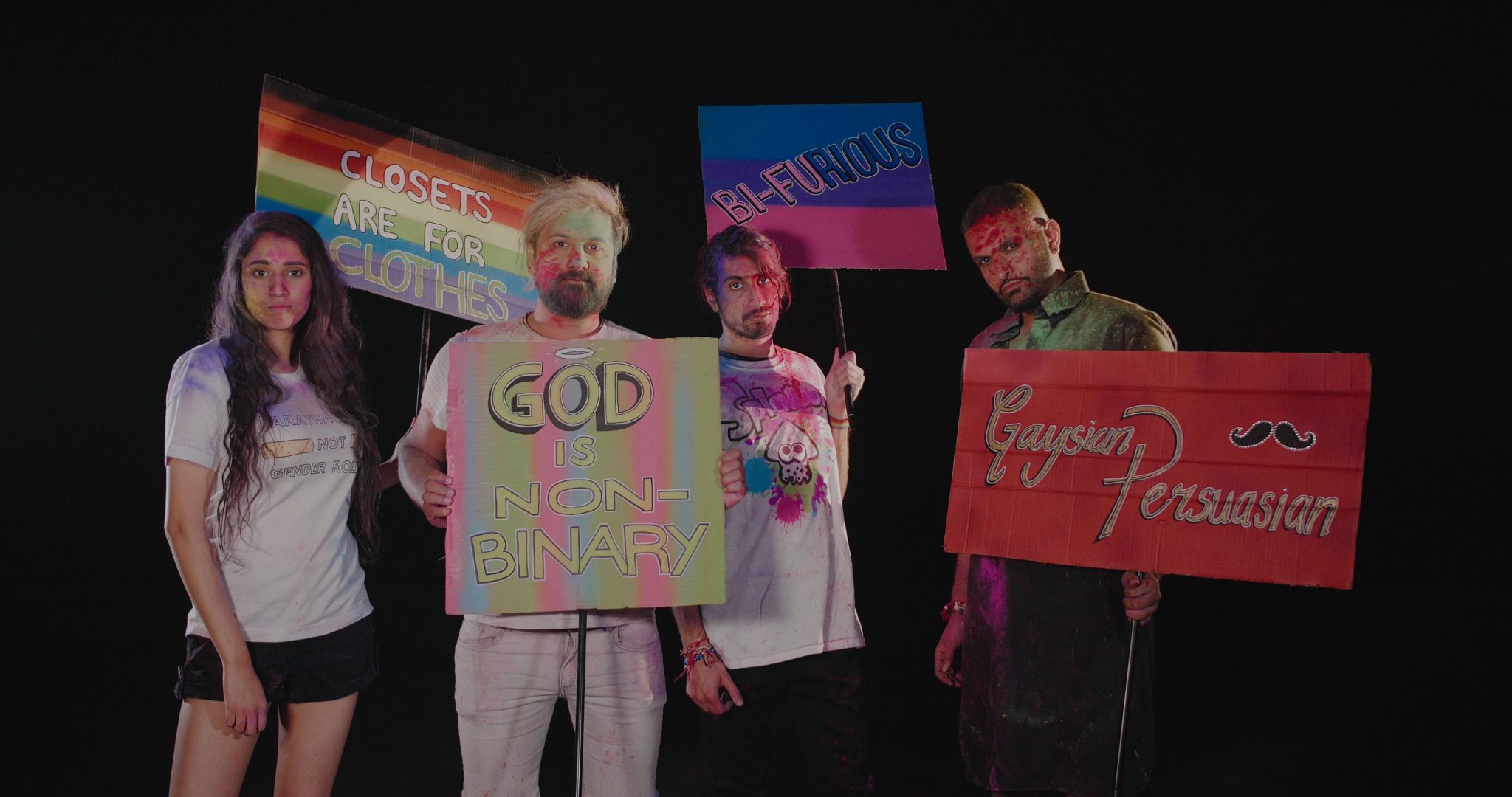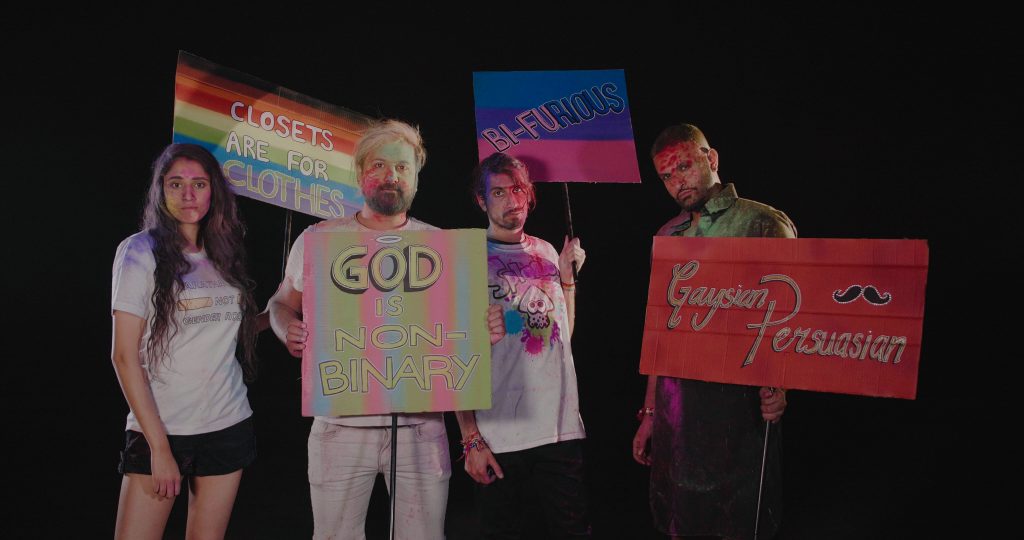 Then there's internalised racism some British QPOC unconsciously possess. For example, those who exclusively date white people because they don't find other POC attractive (based on eurocentric ideologies of beauty) or even choose to connect with them on a social level. It's so common that even within the film full of activists and socially conscious people, I think I'm one of the few queer South Asians who actively dates other South Asians. And if I'm being honest it's one of the things that irks me most. Love who you want to but when you're preaching about equality, I think it's only fair that some of that loving in every sense of the word comes back to your own people.
In the first 10 minutes of the documentary, you show two very contrasting scenes, but with similar outcomes. You show a group of Muslim protesters denouncing inclusion of LGBTQ syllabus in school, and then there are these images of a queer Muslim being cuffed by police at a pride march. Why did you choose them to begin the movie?
Those scenes were selected to introduce the common intersectional themes of rejection for many QPOC; the shaming we receive from within our own ethnic groups or religious communities in addition to the feeling of not truly being accepted in LGBTQ+ spaces.
We see Muslim protestors screaming they're not homophobic yet our queer Muslim reporter is met with hostility and subjected to schoolboy micro-aggression. The contradictions of parents saying children shouldn't learn about homosexual relationships yet being taught at home that homosexuality is a sin made this story all the more compelling.
We cut to Muslims celebrating Pride and then see a speaker at the Birmingham Pride event on stage state that there are 'No Outsiders'. Moments later the security are seen manhandling our reporter by forcibly removing for not wearing a paid for wristband. They were let in with several other queer Muslims who were leading the parade, however security seemed to assume they snuck in.
Our production crew were also rejected at the entrance even though we were confirmed press. We were told we're 'not on the list' and forced to pay to enter. It is this distrusting nature we as a POC are often subjected to by management staff in both gay and straight venues in the UK which leads to frayed tempers and the need for own safe spaces as we see later in the film.
How has the movie been received by both the South Asian community and the queer community?
We were over the moon when the film was selected for BFI Flare – Europe's largest LGBTQ film festival! Unfortunately due to COVID-19 the event was cancelled. However, it was screened online on BFI Player with a director and cast Q&A which went down a treat. Following this our twitter was flooded with admiring messages and we were told how the film resonated with audiences in different ways.
Press reviews so far have been brilliant and as a result we had several other festivals and screening opportunities presented to us.
Pride & Protest has since been selected for the Scottish Queer International Film Festival (SQIFF) in October, where it will be the opening film which is a fabulous compliment to the film and CineQ and Shout festival in Nov.
We're also thrilled to be selected by 7 South Asian film festivals in USA and Canada who have formed a Coalition of South Asian film festivals (COSAFF). In terms of impact, it is the audience who NEEDS to see this film as it will start conversations within the community on issues that are often ignored.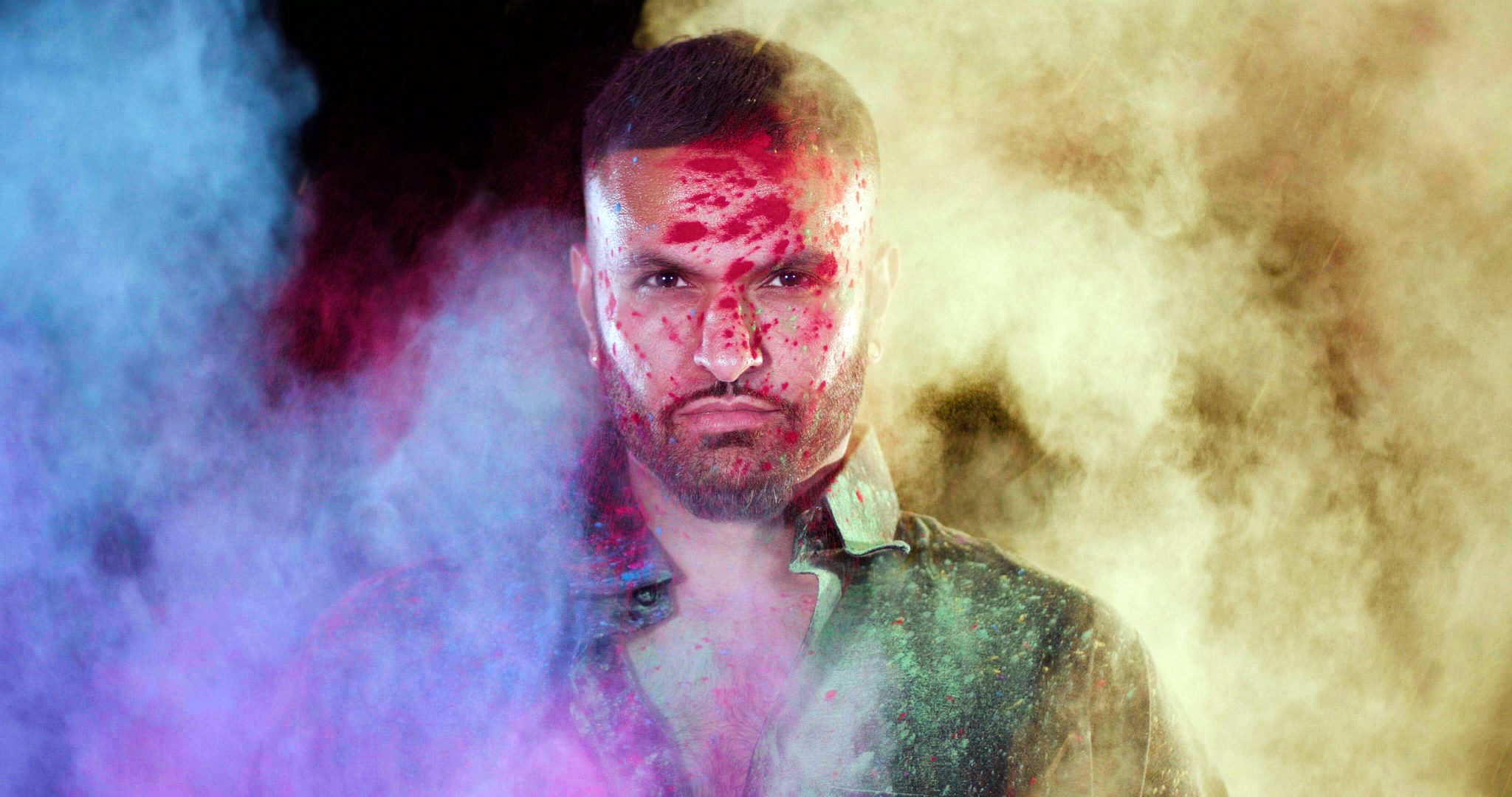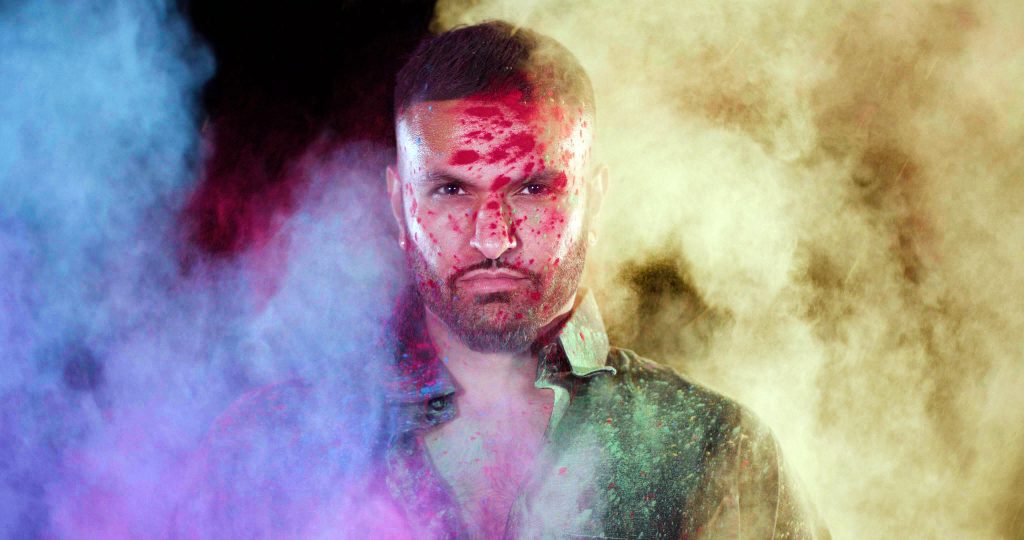 South Asians who have seen it, queer or not, they have been very positive stating it is very timely and much needed to help make England a more tolerant and accepting place to be.
To watch Pride & Protest connect with us on Twitter for details of the next screening.
4) Tell us about MADE, and what are some of the movies that MADE has produced, or helped with.
Make A Difference Entertainment (MADE) is a charity dedicated to increasing the career readiness of BAME(Black, Asian and Minority Ethnic) and LGBTQ people through collaborations on film & video projects that promote equality and diversity. I set up the charity in 2015 to contribute to making the creative industries of London more representative of its population.
As project manager I've helped over 500 people gain work or experience in the film & TV production sector. I've personally trained over 300 people to develop production skills and delivered 10 projects like Rainbow Films which utilise the power of film to bring about positive social change for marginalised community members. We've made documentaries, short films, music videos and are in development for a narrative feature film about the gay son of Muslim anti-LGBTQ relationship education protestors and a documentary about queer Sikhs in the UK.
We're currently seeking funds to continue our project work through a crowdfunding campaign. Check out https://www.gofundme.com/f/Save-MADE for more details.
What are some of the projects that MADE has created?
We worked on a heritage project connecting local young people to elders in Southall. Through documenting oral history interviews with South Asians who lived and visited the area over the years, participants were able to learn about the town's rich history relating to cinema and VHS who used film as a way to experience a home away from home.
We also produced a series of short films providing our service to users with the skills and experience to write, direct, film and act. I think for the time and resources available, we did a great job!
The documentary, oral history interviews and short films can be seen at: https://www.madetv.org/southall
Other films from projects over the last five years can be seen on our website: https://www.madetv.org/
Apart from Pride and Protest, what other projects have you done in the past, and what are you working on currently?
I'm currently working on two documentaries that further explore the the experiences of queer people of colour. The first is called Black Rainbow which features the stories of two members of the LGBTQ+ community who are risking it all in the Black Lives Matter movement in London following the murder of George Floyd. We're partnering with an online broadcaster and is due to be released in October.
The other is 'Too Sikh, Too Queer' and I'm excited to be collaborating with you (Sukhdeep) and the team behind Sab Rab Ke Bande – a brilliant doc featuring LGBTQ+ Sikhs in India. This will be the UK equivalent and will focus on three queer Sikhs with compelling stories to tell.

Latest posts by Sukhdeep Singh
(see all)