The questions pertaining to the fluidity of identity have intrigued artists since a long time, and Archan Mukherjee, a photographer-artist has tried his best to interpret and culture the fluidity of identity and its exploration in his latest work, titled, 'A Monologue'. The album, a series of frames featuring models Ratrish and Samarpan, has been published on the 18th of August in Indiaree: Gender Independent Festival, and focuses on two queer individuals exploring their sexuality, gender and mode of expression, and trying to break the shackles of society that binds them to the labels of 'unnatural'. The concept of this album aims to break the social stigma around alternative sexualities and the fluid identity of gender, and has been a brilliant attempt, both in the artisitic and the activist point of view.
Archan has been working with the camera since his modelling days, and when asked about it, he says, "When one has to be a model, one should know a bit about everything one is dealing with including the photography. Later on, I developed a style of my own rather than what was on the vogue, and got interested in it."
Archan's first work was 'A Silent Saga', which can be found on his website, and since then, he has never stopped exploring the lens and breaking barriers to find new daunting avenues.
Talking about his experience of working with the two models for the current album, he says, "Ratrish and Samarpan have worked with me before in a separate and yet unpublished work. I know their strengths and limitations already, and that helps me to work with them."
The album is a series of mostly nudes in colour, where gender stereotypes are smashed by the artist. While a few pictures show a man putting on kohl and a nose ring, both typically associated with the feminine, a few pictures also show the coming together of two genderfluid individuals. The pictures are shot in good frames, and are sensuous. 'A Monologue' will surely keep you intrigued, and if you have been disturbed by it, know that you are changing for good. The intimacy of the models in the album is, once again, strongly enchanting, and comes to be a brilliant piece of queer artwork.
When asked about the current situation of Indian photography, Archan says that he is disheartened as an artist. He says, "It is painful that in a democracy, the freedom of expression is being choked and mocked every day!"
Talking about how the album empowers the queer culture, Aritra Chatterjee puts forward his opinion, saying that, "I think it tells us to celebrate gender and sexual expressions in any form or shape without any empowerment which is definitely an empowering move."
We congratulate Archan on his work, and wish him best of luck for his future endeavours.
Here are a few more pictures from his work, while the rest can be seen at the artist's site.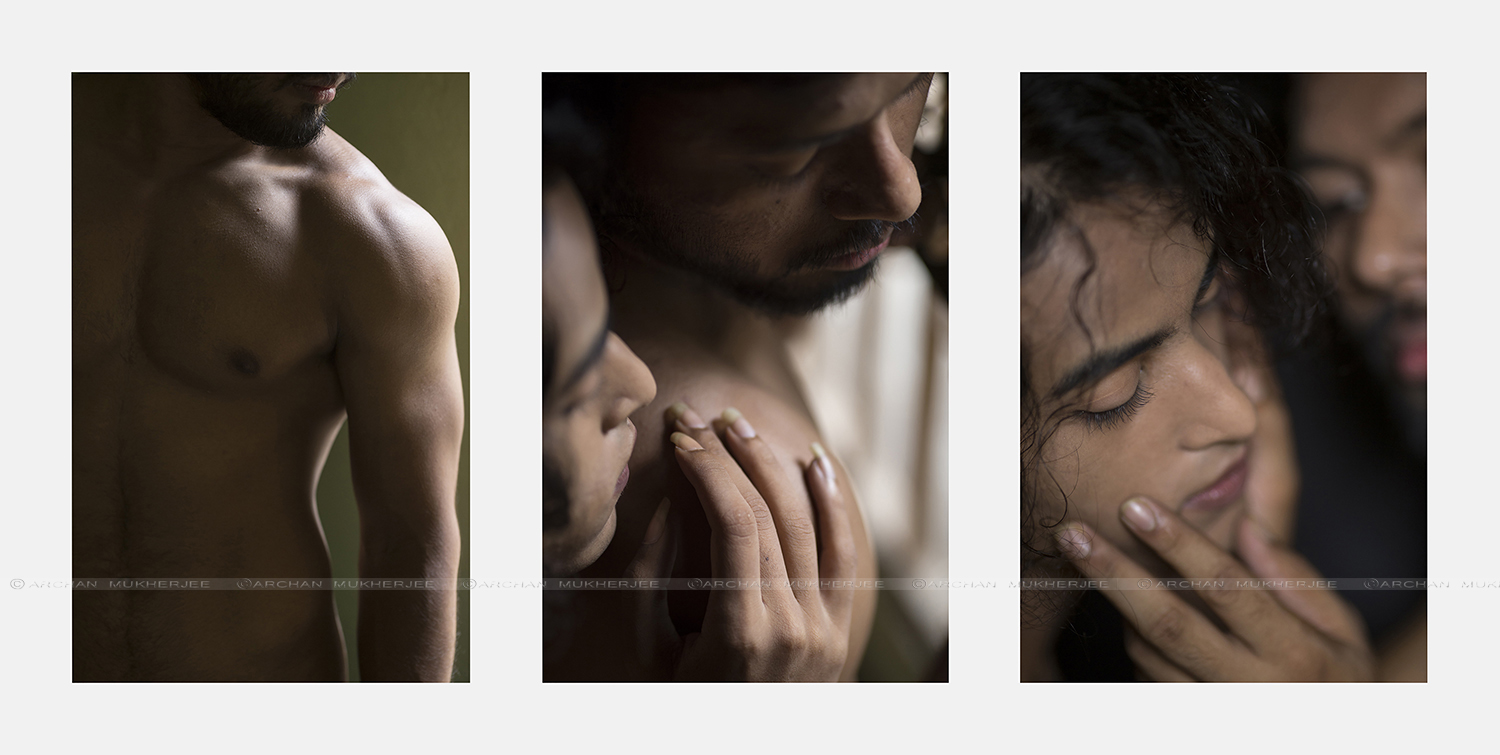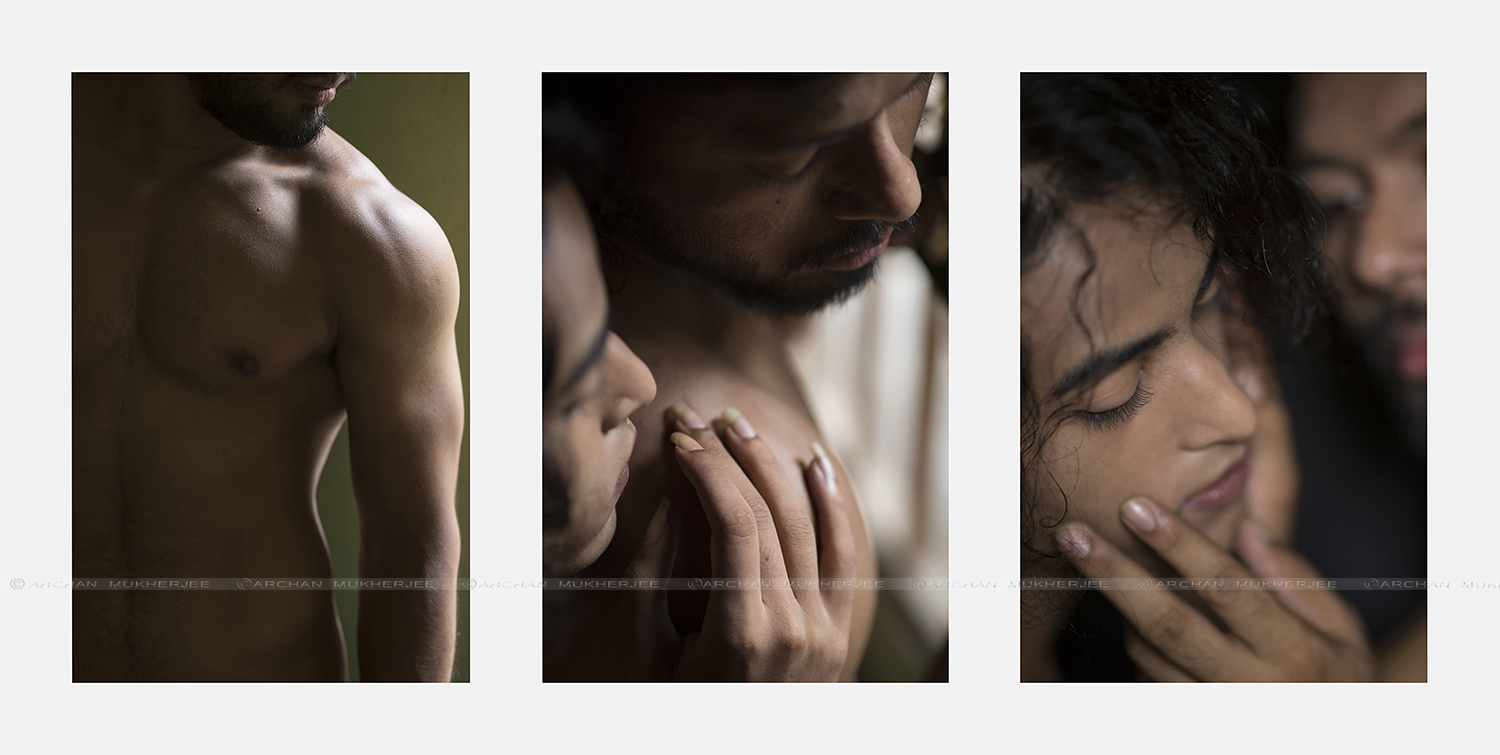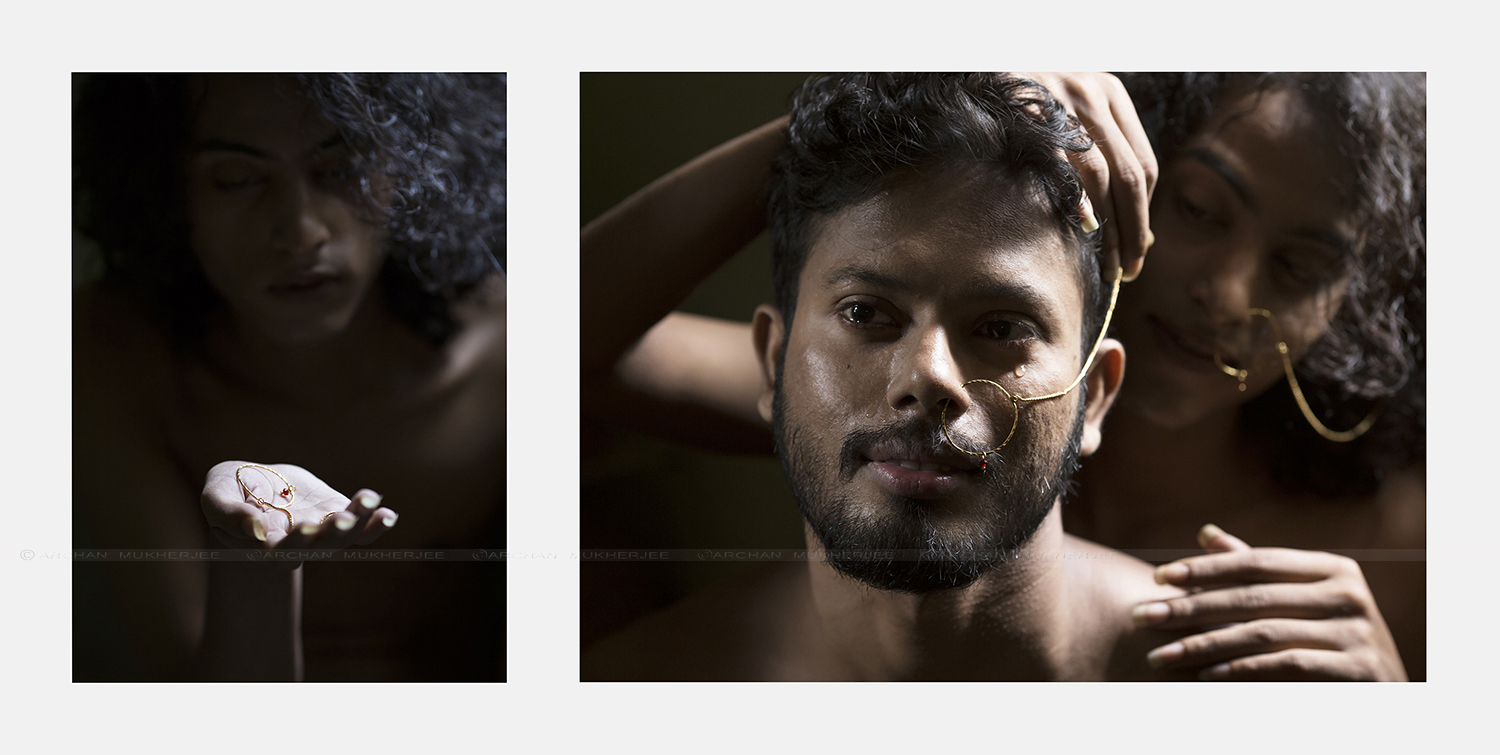 Latest posts by Sayantan Datta
(see all)